How to Become a Freelancer
There is a majority of people that work under a new and growing market known as the freelance market but don't know how to become a freelancer.
With the growth in technology and multiple variations in human life, there are a lot of aspects that are different from what they were in the past few decades. Modern technology and globalization have made it possible for people to do a variation of things more easily and efficiently. In the same way, there has been a lot of change in the definition of millennial life and a 'stable job'. A majority of people work under a new and growing market known as the freelance market. Although, as compared to other jobs, it may seem a bit unconventional or even difficult, once you get the hang of it, it's pretty much a smooth sale. If you play your cards right, freelancing can make you financially strong and independent even at a young age however, it all depends on how strategic you are working. 
Since the global market of freelance is growing rapid there is a new wave of newcomers every year however almost half of the population goes back in no time due to simple beginners mistakes and if you one of those who want to try your luck in this new and growing freelance market and want to gain information on how to become a freelancer then look no further because we have all the information that will help you become a freelancer.
Following are the details on how to become a freelancer: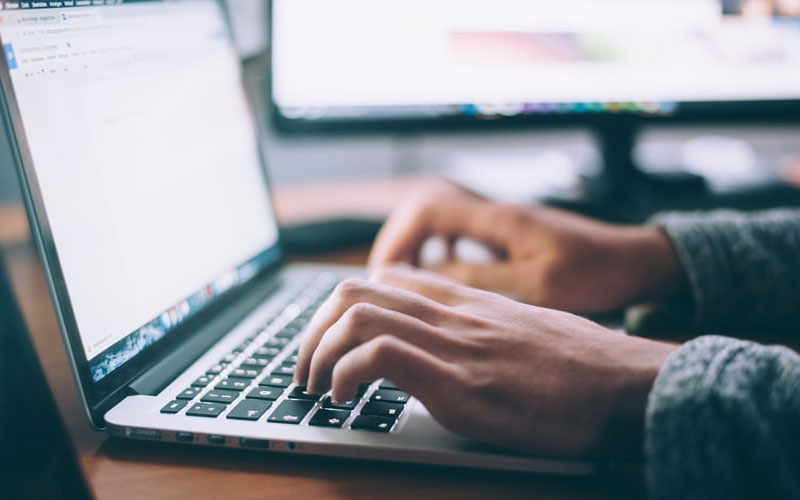 Calculate Your Skill before Joining 
It is very crucial to note what skills you have and how much you can grow for the sake of staying in the freelance business. Even if freelance gives you the liberty of choosing the course of work you want to engage in as there a ton of options you can choose. However, due to all of the options, a lot of people tend to choose the field. Collect all the information on what skill set can get you further in the safe zone. Growing In the freelance business is a very hard task to do since it requires a lot of hard work and time, which is why not all people tend to remain in this business, so you need to focus and be patient as well as his faith in whatever skill you have chosen as your work base category.
Research for a Suitable Platform
Once you have established your skillset, the next crucial step is to research what platforms you have as an option for working. There are multiple websites and independent apps that assist new freelancers with better and affordable packages and fewer taxes. Make a list of all the websites that you researched beforehand, and then deduct the basic cost, workload, and payment. With this deductive strategy, you will easily find a reliable host of websites to start your freelancing career. 
Develop a Good Profile 
A lot of platforms such as websites and hosts tend to require a login profile so both website owners as well the customers can acquire your info on what you work as a freelancer. The profile has a massive impact on how much work you are going to get since a good profile that looks professional as well as trustworthy. The quality of your profile is what helps you take higher bids even on the initial level of freelancing however, make sure to evaluate the workload before bidding for a prize.
Create a Trustworthy Portfolio 
This is the advance in profile making. You need to make sure to provide all the evidence about the skills and information you wrote on your profile. This is all for the legalization of your work. A good portfolio can make a huge difference in the salary category. A good portfolio is a document that is precise and does not beat around the bush. Portfolios need to sound first worthy to make you grow in the freelance market. As you grow in the freelance market, you will notice a lot of change in your initial portfolio as you will add up all the work that you have done from the start to the end once you get the hang of freelancing. So basically, your portfolio grows with your freelancing career as well.
Specify Your Rate
After all the finalization, it is very important to specify the rate at which you are going to work. Specifying the rate will help you know exactly how much workload you are accepting all that rate of payment. For people who do not know how to find out the profit payment rates for them on the initial stage, the tip is to see how much work you can do on an hourly or daily basis and then specify the rate according to it. However, a pro tip is that go a little above the rate that you specified in your head because once you propose a raid on any kind of work, you're not going to get the exact amount because at the initial stage, you will get a little less than what you demand in the freelance business.
Locate Work 
Now that you have established the rate as well as made the portfolio and the profile, you need to make sure defined legal clients to work for. You can start from the very lowest job there is in your freelance category since you are a beginner and still don't have much information on how to become a freelancer. Do not rush on finding the best job at the first stage because freelance is a growing business, and you will grow with the period.
Gain Clients
Even on the initial level, make sure to deliver the best quality work because this is the stage. If you deliver well, the client is prone to come back to you with more work, and if you are providing the best quality again and again, there will be more clients due to the review your previous client gave you. one by one, you will see your clients will grow and you will have a trustworthy declined based for a different kind of work.