Meet EdrawMind 8
New Update
Mind mapping with simplicity, scalability and super quality to help you visualize ideas.
Creation
One-Click Mind Map Generation
Transform your well-structured Word, HTML or Markdown document into a creative and engaging mind map with just one click.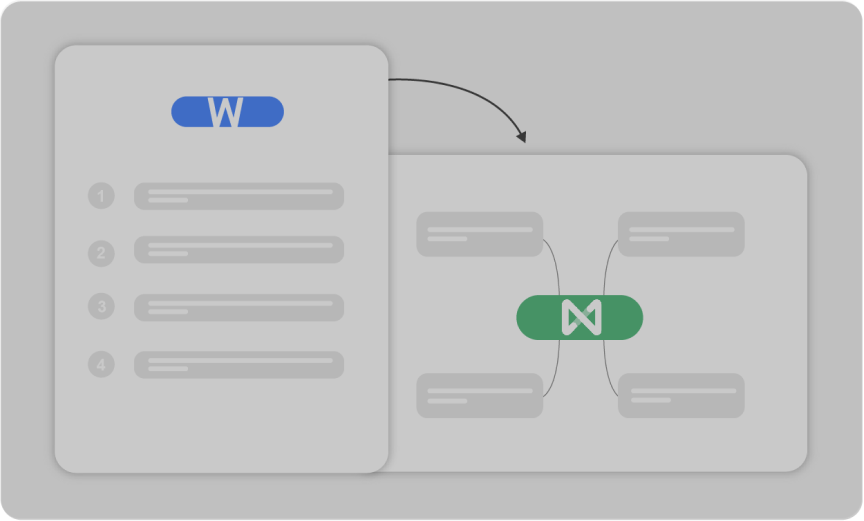 Security
Password Protection All The Way
Password protect your mind maps and keep them unreadable and unusable unless get your permission.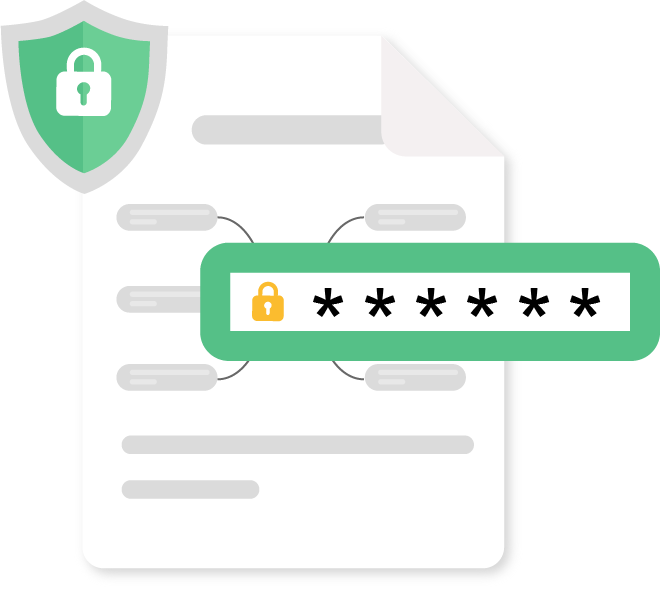 Interface
New UI, New Start
Stylish themes, reborned top menus, clear interface to smooth your user exprience.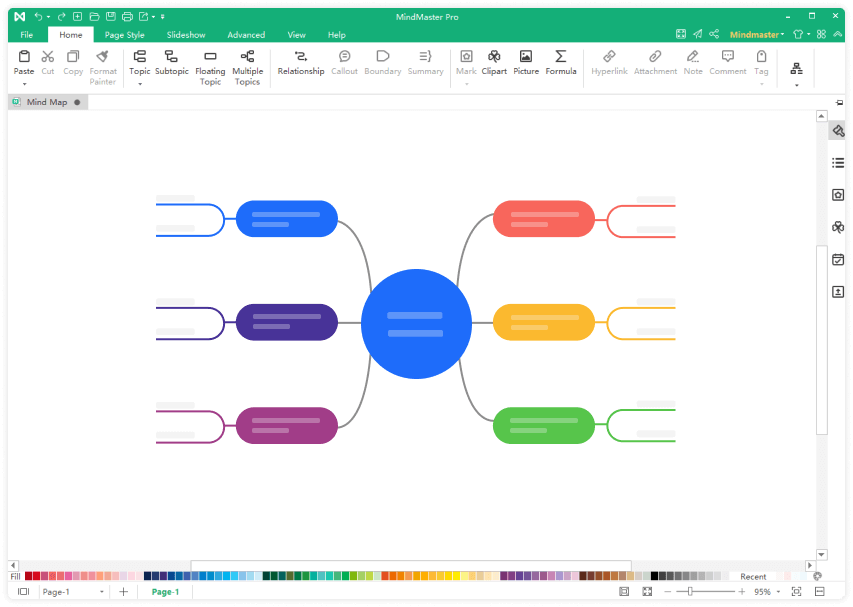 Formula Editor
Edit Equations with Ease
Create and present mathematical equations with built-in symbols in your mind map. Store, share and manage math and science knowledge centrally and visually.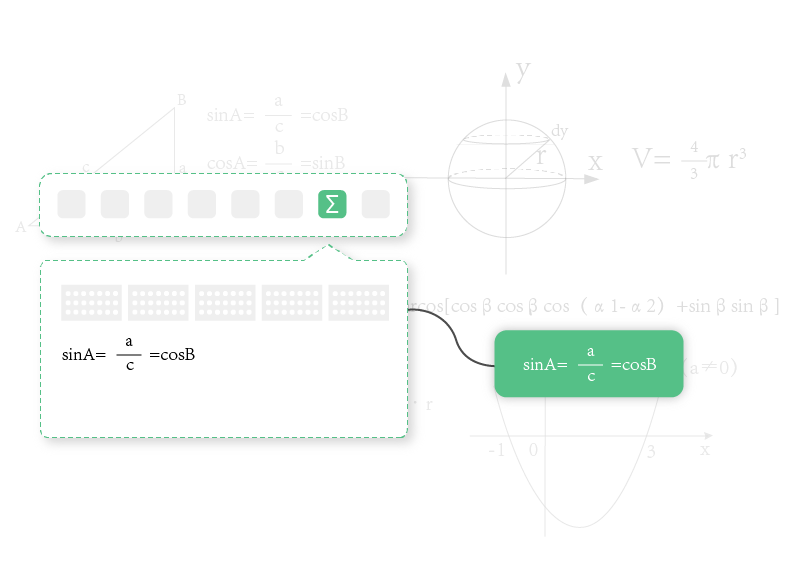 Import
Convert existing mind maps effortlessly
High compatibility with most mainstream mind map formats without having to re-edit the imported files.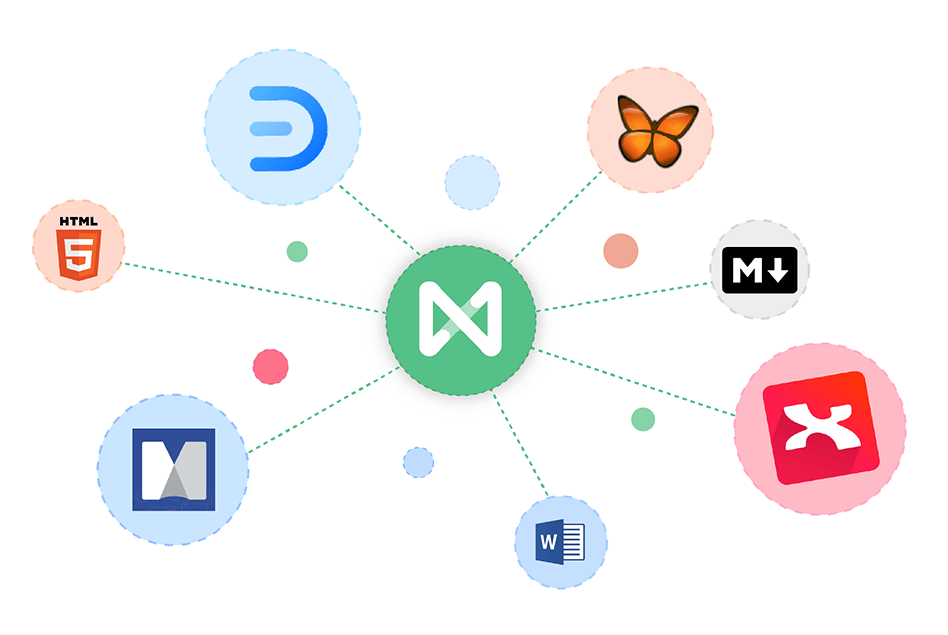 Export & Share
Share your mind map without barrier
Easily export your mind maps and share with anyone, even those who don't use EdrawMind.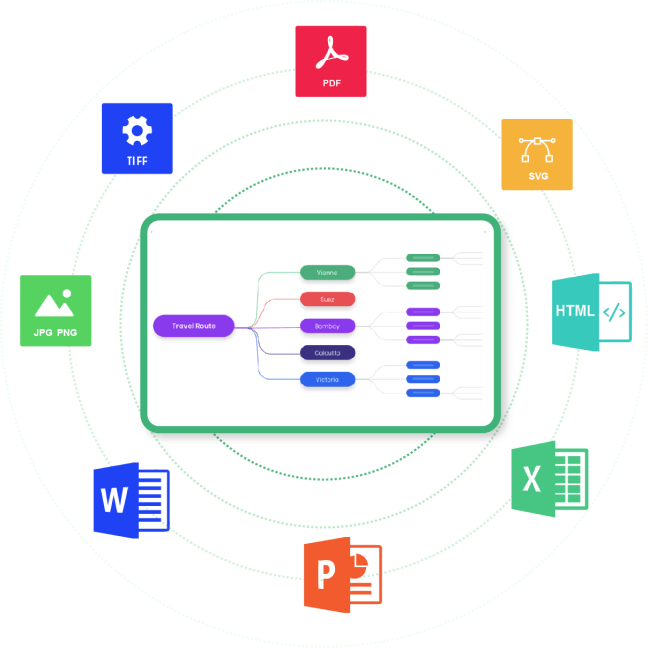 Management
Group your mind map into multiple sheets
Create and manage multiple sheets in EdrawMind to achieve productivity enhancement.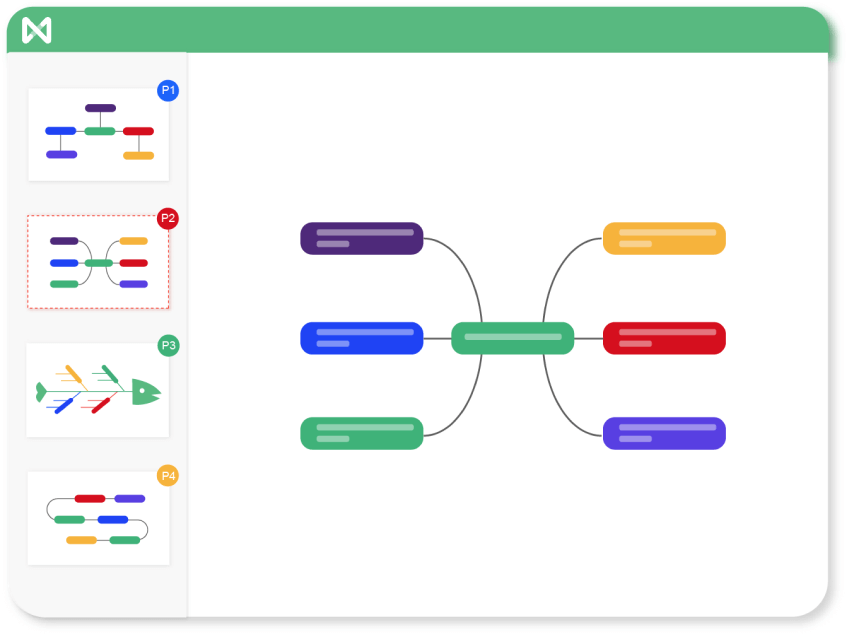 EdrawMind can do more for you.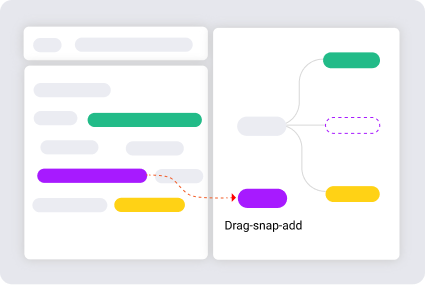 Brainstorm
Conduct brainstorming sessions with your team effectively.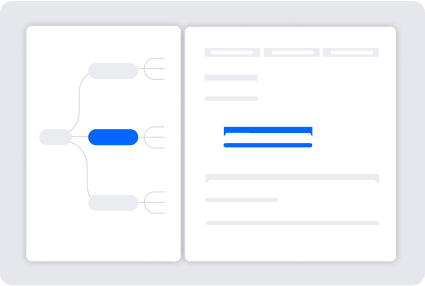 Gantt Chart
Turn any mind map into a Gantt chart with just a click.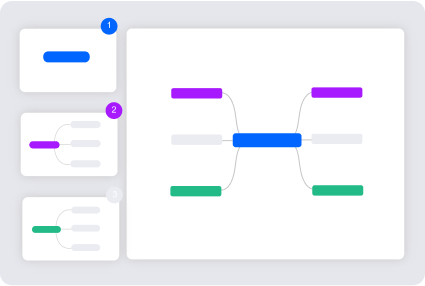 Presentation
Share your work directly with a stunning slideshow.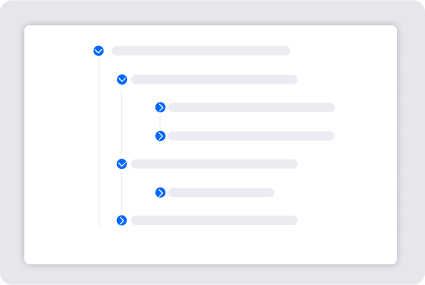 Outline
Switch between the outline and map freely to see from different perspectives.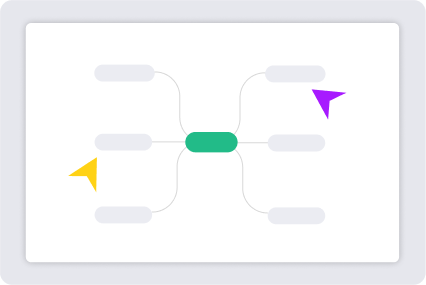 Collaboration
Invite people via email and decide who can edit the mind map or only view it.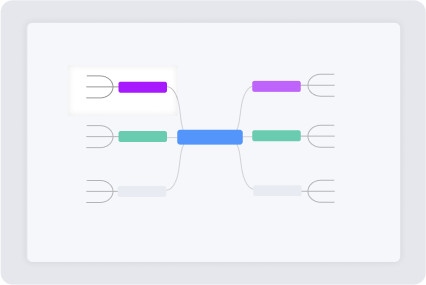 Traverse
Travel across your mind map and showcase it in a more striking way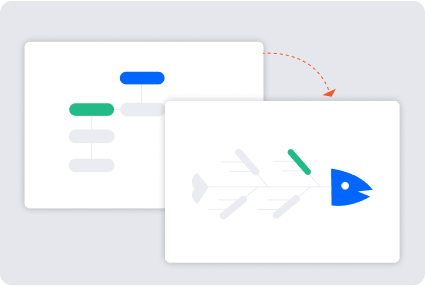 Smart Layout
Say goodbye to manual resizing and keep more concentrated on getting thoughts out.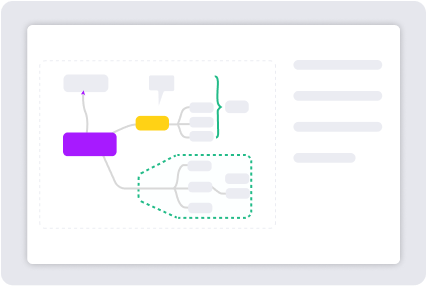 Customizable Themes
Start with a theme that fits your thoughts from our gallery.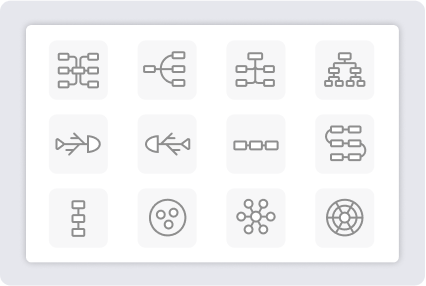 Abundant Structures
More available structures to enrich your mind maps.
How can EdrawMind help you?
Available on all devices
Whether you need to work online or offline, any time and from anywhere with any device, EdrawMind offers complete flexibility with a selection of apps available to download and to use directly.
How to Make a Mind Map with 5 Steps
1
Start with the main idea
Determine the main idea of your mind map as it represents the core of the content you are going to show. Create a new blank file in EdrawMind and write down your main idea.
2
Insert parent topics
Add enough parent topics to outline the basic structure of your mind map. Just click Enter key to add topics under the main idea. No need to drag additional lines.
3
Add subtopics and more details
Use the hotkey Insert or Tab to add subtopics in your mind map and fill up it with more detailed information.
4
Change themes or insert images
Easy to get bored with text only? These additions will help illustrate your main idea and avoid getting readers' eye strain so fast.
5
Share your mind map
Export your mind map to differen file types and share it with your team, friend, student, even those who don't use EdrawMind.
Frequently Asked Questions
I write down my ideas in a word document. How can I use EdrawMind to build a mind map?

You can import the Word file in EdrawMind to automatically create a mind map. Make sure the content in Word is in the proper text style. So EdrawMind can correctly match titles and paragraphs with branches of different levels. Go to the File tab, click Import, and find Word option to import your document.

How can I present my mind map to others?

Click the Auto Create button under the Slideshow tab to generate a smart slideshow presentation on your mind map in EdrawMind. Alternatively, you can choose not to divide your mind map into small pieces, but travel across the whole map via the Traverse Topics or Branches features.

I want to share my mind map with my friends. What should I do?

Click the share icon next to your user name to generate the sharing link and select which social media you would like to share on.

We are in a brainstorming session. How can we transform our ideas into a mind map?

Use the brainstorming mode to collect every idea in the session. Determine the main topic, drag these ideas from the discussion panel and drop them into the canvas to build your mind map.
Move ideas forward, faster and better with EdrawMind