 Take a tour of EdrawMind

Explore powerful features that will help you brainstorm and ideate while collaborating in real-time.
Also available for
Mac, Linux
Windows, Linux
Windows, Mac
, Web, Android, and iOS.
All options >>
Also available for Windows, Mac, Linux, Web, Android, and iOS.
All options >>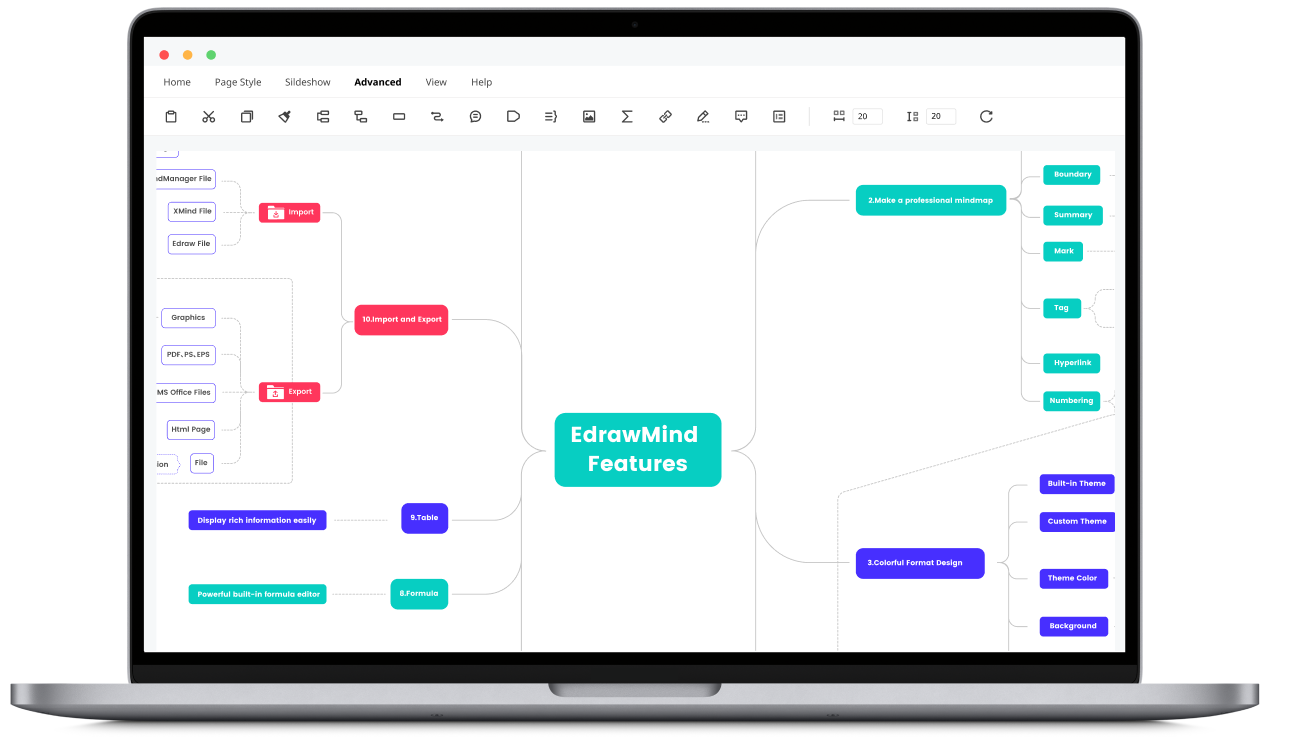 Even More Features You will Love

Accelerate Productivity

Enhance Aesthetics
Improve Interactivity

Pursue Perfection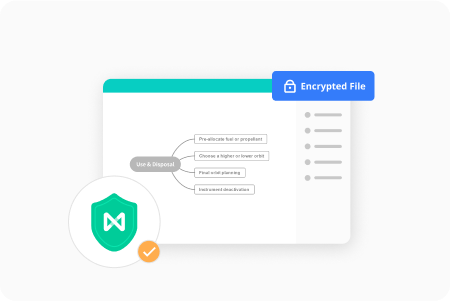 Privacy Guaranteed
All information transfered is secured by the highest level SSL Encription, and the safety of your data is 100% guaranteed.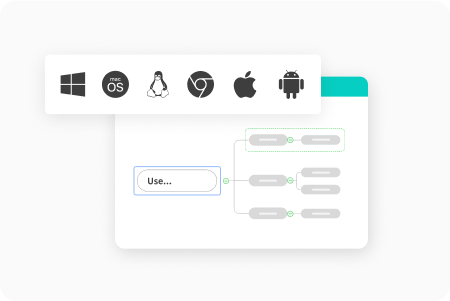 Cross-Platform Compatibility
Run on all available operating systems and all modern web browsers.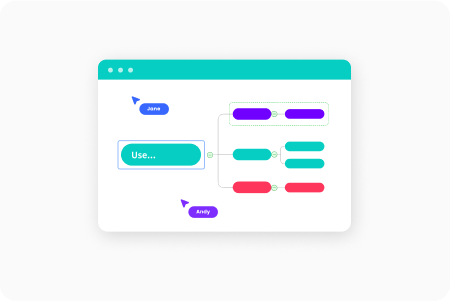 Real-Time Collaboration
Multiple team members can co-create synchronously.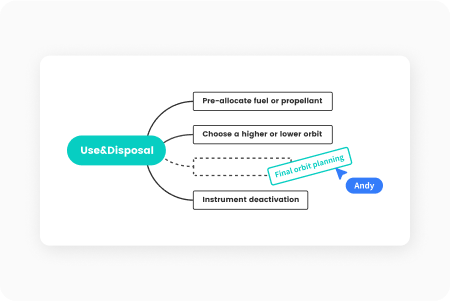 Smart Layout
Say goodbye to manual resizing and keep more concentrated on getting thoughts out.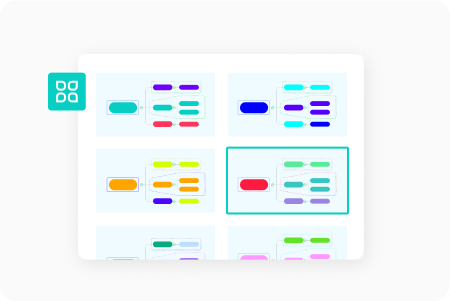 Customizable Themes
Start with a theme that fits your thoughts from our gallery.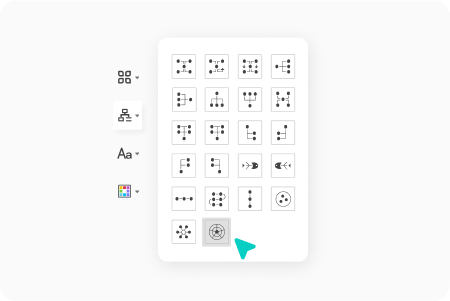 Abundant Structures
22 differents structures to enrich your mind maps.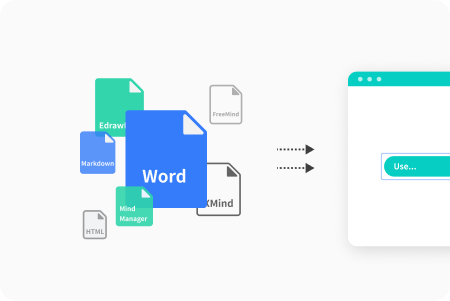 One-Click Generation
Transform your well-structured Word, HTML or Markdown document into a creative and engaging mind map with just one click.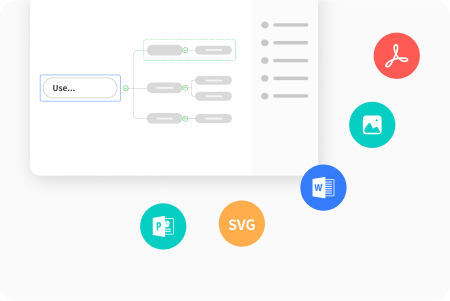 Export
Easily export your mind maps into PDF, Word, Excel, PowerPoint, and images.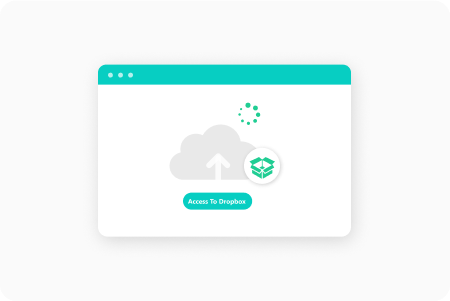 Dropbox Integration
Enable to import/export mind maps from/to your Dropbox account.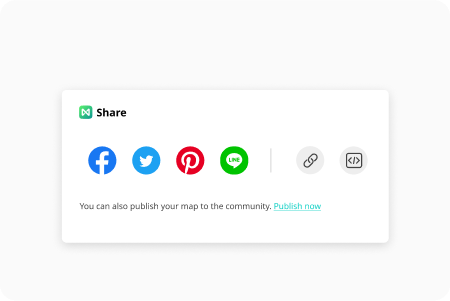 Share
Easily share your mind maps to social media or simply send a link to your coworkers.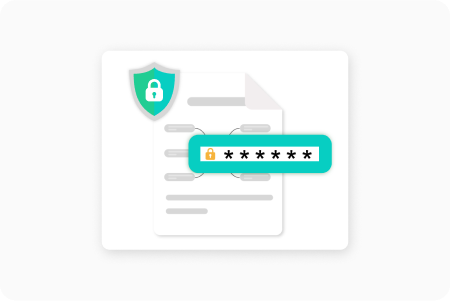 Password Protection
Password protect your mind maps and keep them unreadable and unusable unless get your permission.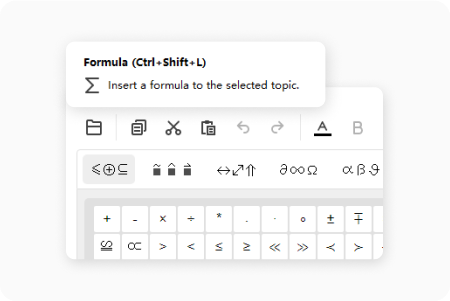 Formula Editor
Create and present mathematical equations with built-in symbols in your mind map.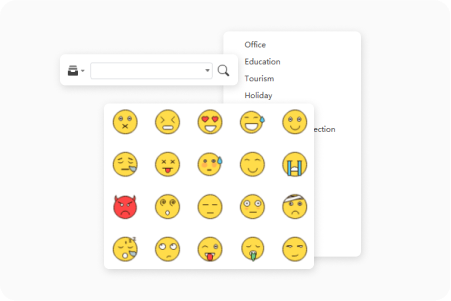 Cliparts
The 700+ ready-made cliparts make your mind maps more creative and aesthetic.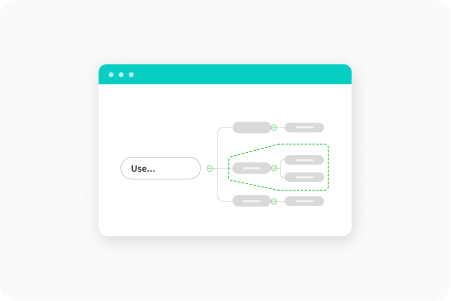 Boundary
Highlight some parts of your mind map by a variety of shapes as you like.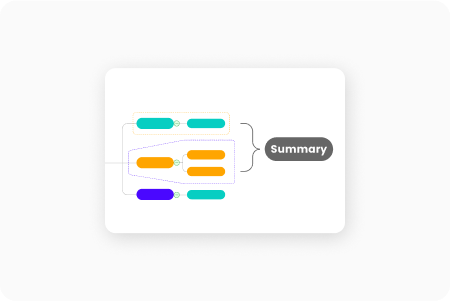 Summary
Insert a summary to summarize a set of targeting subtopics into a single topic.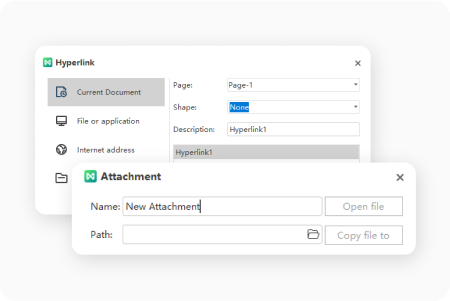 Hyperlink & Attachment
Add a hyperlink and attachment to make a reference for supporting views.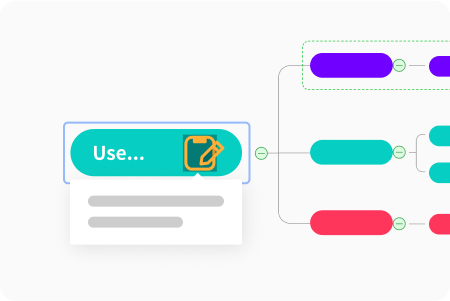 Note
Note down every detail to add larger bodies of text to the topics in your mind maps.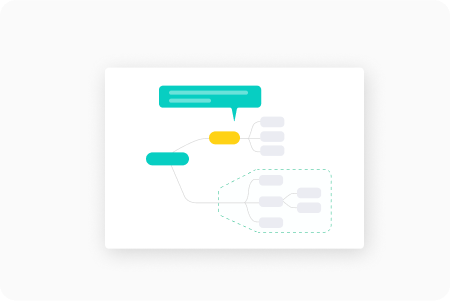 Callout
Insert a callout to supplement information about a topic.
How to Make a Mind Map with EdrawMind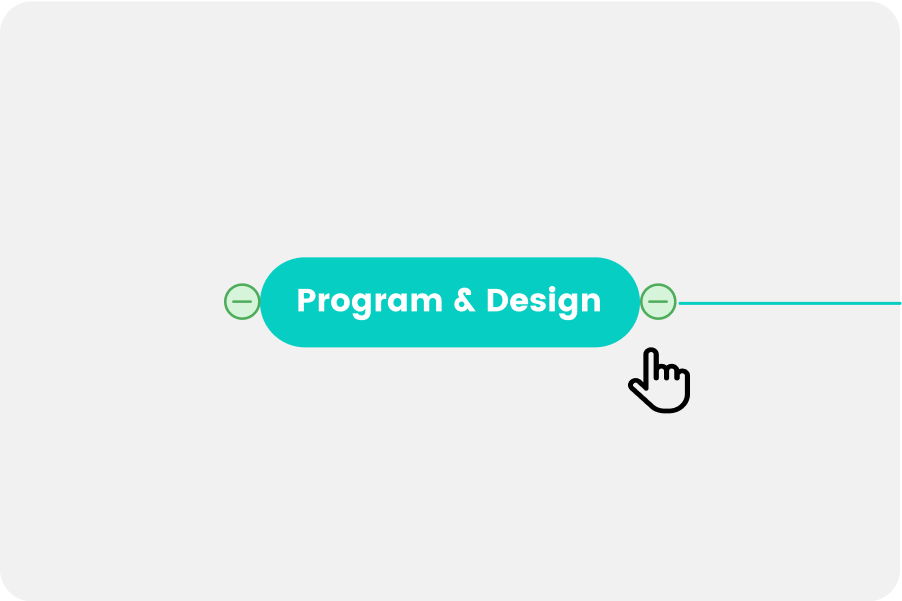 Start with the main idea
Determine the main idea of your mind map as it represents the core of the content you are going to show. Create a new blank file in EdrawMind and write down your main idea. All of your related ideas will extend from this core.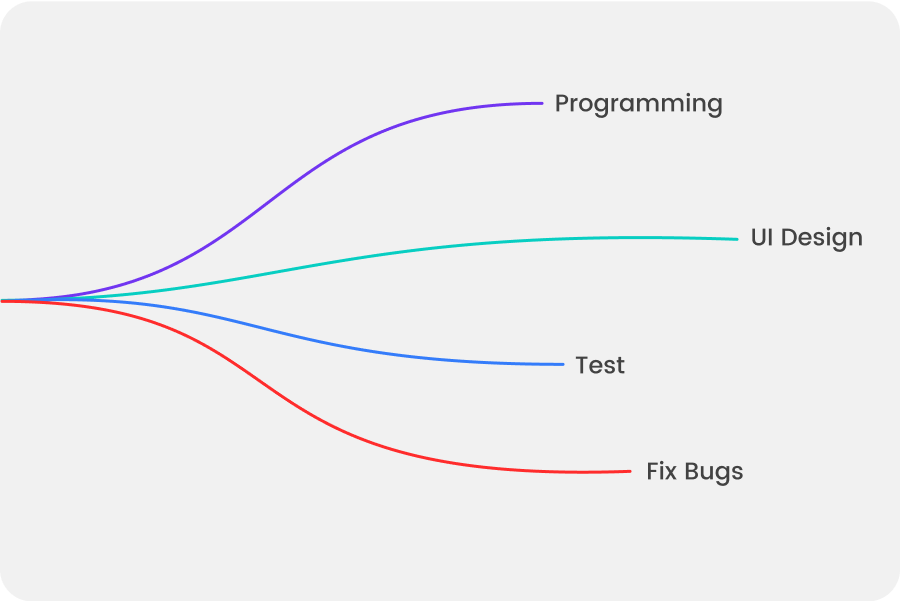 Add branches
Add enough parent topics to outline the basic structure of your mind map. Just click Enter key to add topics under the main idea. No need to drag additional lines. Use the hotkey Insert or Tab to add subtopics in your mind map and fill up it with more detailed information.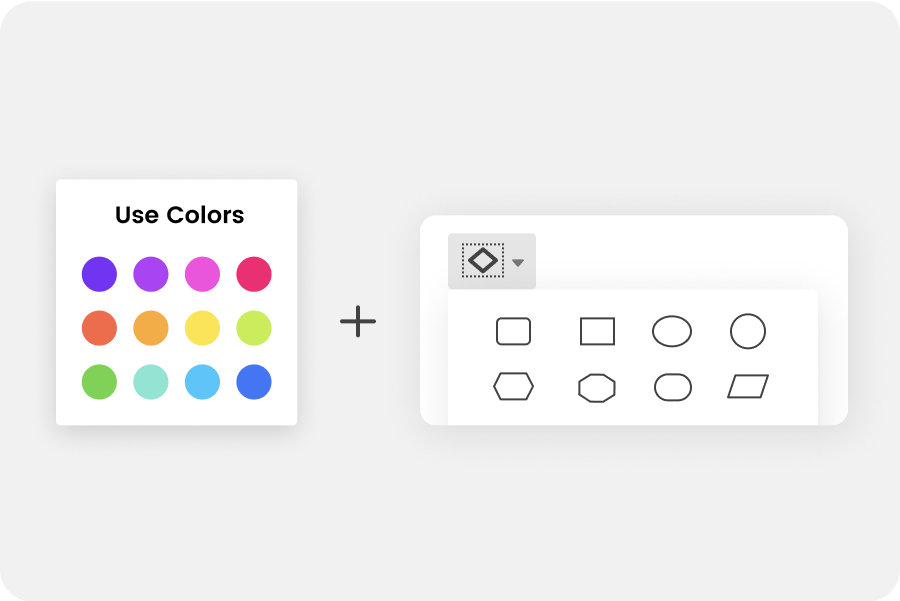 Style your map
Easy to get bored with text only? Color themes, structures, images and cliparts will help illustrate your main idea and avoid getting readers' eye strain so fast.
Frequently Asked Questions
I write down my ideas in a word document. How can I use EdrawMind to build a mind map?
You can import the Word file in EdrawMind to automatically create a mind map. Make sure the content in Word is in the proper text style. So EdrawMind can correctly match titles and paragraphs with branches of different levels. Go to the File tab, click Import, and find Word option to import your document.
How can I present my mind map to others?
Click the Auto Create button under the Slideshow tab to generate a smart slideshow presentation on your mind map in EdrawMind. Alternatively, you can choose not to divide your mind map into small pieces, but travel across the whole map via the Traverse Topics or Branches features.
I want to share my mind map with my friends. What should I do?
Click the share icon next to your user name to generate the sharing link and select which social media you would like to share on.
We are in a brainstorming session. How can we transform our ideas into a mind map?
Use the brainstorming mode to collect every idea in the session. Determine the main topic, drag these ideas from the discussion panel and drop them into the canvas to build your mind map.
Move ideas forward, faster and better with EdrawMind