What is Brainstorming? A Comprehensive Guide for Beginners
This article provides information about brainstorming, including its definition, benefits, and different types.
Create Mind Maps Today!
EdrawMind is a mind mapping tool equipped with 700+ cliparts. This article presents a step-by-step guide to creating a creative mind map to present your idea elegantly. Try EdrawMind and create hundreds of mind maps today!
Are you struggling to understand a concept or struggling to come up with a breakthrough marketing plan? Look no further than brainstorming. Whether you're a student or a professional, brainstorming is a universal concept that can help anyone generate creative solutions to problems. In this detailed guide, we'll teach you what is brainstorming and its main purpose. By the end of this article, you'll have the tools you need to unlock your creativity and overcome any obstacle.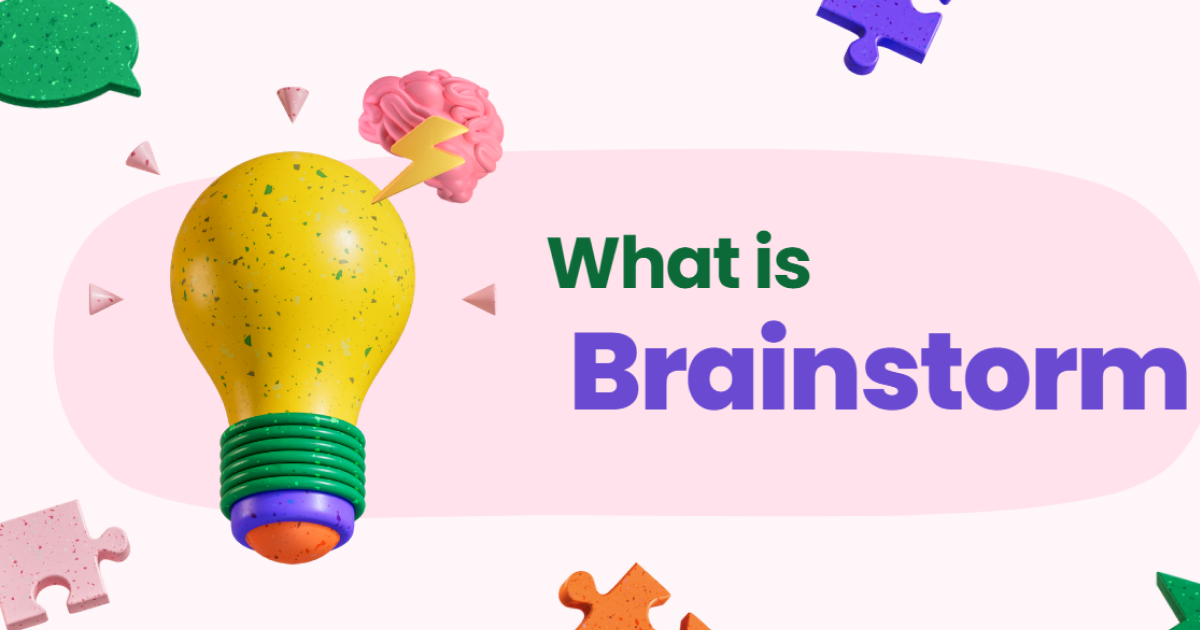 1. What is Brainstorming
Brainstorming is a creative problem-solving method that involves generating new or building on existing ideas. It can be done individually or in a group, and there are no strict guidelines for the process.
To begin the process of brainstorming, it is important to first define the goal or main objective.
When presented with an objective or issue, we investigate any obstacles that may arise.
The problem or situation is analyzed from various angles, and solutions are identified to address the challenges.
During brainstorming sessions, all ideas are considered and noted without judgment or structure, and some may be combined.
To create a marketing plan for your brand, start by defining its objective and vision. Then, focus on the promotional strategy, customer perception, pricing, and competitor analysis. By considering these factors, you can develop an exciting new marketing plan.
2. What is the Purpose of Brainstorming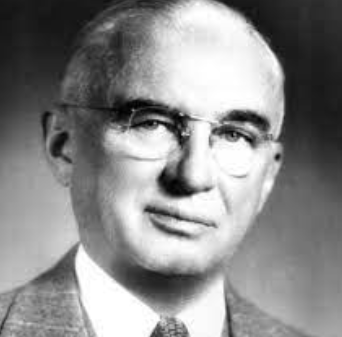 Brainstorming means generating new ideas. Alex Faickney Osborn created the concept in 1942 while working in his advertising firm, BBDO. Brainstorming's main purpose is to create new ideas without criticizing any thoughts. Brainstorming can help you achieve many things.
The primary objective is to creatively or innovatively address a problem.
Brainstorming is a technique that focuses on enhancing the process of generating ideas and promoting creativity among individuals.
A key goal of brainstorming is to encourage the free flow of ideas without judgment or critique.
One objective of brainstorming is idea association, which involves grouping ideas together or building off of existing ideas.
Lastly, it advocates for approaching a problem from a fresh perspective to generate a multitude of new ideas.
3. What are the Benefits of Brainstorming
Brainstorming has several notable advantages that contribute to its widespread popularity and recognition.
Using a different approach can break the monotony of problem-solving and provide a fresh perspective on the situation.
Brainstorming is an effective approach to generating diverse ideas that can lead to a comprehensive solution.
Brainstorming is commonly used as a teaching method for students because it promotes self-learning and enhances comprehension.
It can be advantageous for enhancing teamwork and generating collective ideas.
Brainstorming can be a useful tool for generating ideas and finding solutions in situations such as list-building or resolving a deadlock by gathering input from a group.
Brainstorming is a flexible process that can be done by individuals from various fields without any technical limitations because there are no strict rules.
4. Types of Brainstorming
Brainstorming can be done individually or in a group. There are different types of brainstorming methods for various topics.
Analytics Brainstorming
The current situation is being analyzed with the aid of tools such as mind mapping, reverse brainstorming, SWOT analysis, Five Whys, Gap Filling, and Diverse Analysis.
Quiet Brainstorming
Collaborative brainstorming methods such as brain-netting (online brainstorming), slip writing, and other techniques are utilized when members are unable to meet in person, allowing for the sharing of ideas and finding the best possible solution.
Role Play Brainstorming
Some common examples of intentional perspective-taking are reverse thinking, role storming, and figure storming.
5. Powerful Free Brainstorming Tools
Once you understand the primary objective of brainstorming, you may begin utilizing it. To simplify matters, I have compiled a list of three commonly used brainstorming tools for you to experiment with.
#1 EdrawMind
EdrawMind is a solution provided by Edraw that is compatible with various platforms including Windows, Mac, iOS, Android, and Linux. Additionally, an online version of the application is available for use without requiring any downloads.
EdrawMind offers over 700 clip art options to enhance brainstorming activities.
Additionally, there are pre-made themes and templates accessible for efficient time management.
The platform includes a brainstorming mode specifically designed for team collaboration and idea-sharing.
The tool is frequently utilized for collaborative brainstorming due to its cloud integration and accessibility across multiple desktop and mobile platforms.
EdrawMind Apps
12 structures & 33 themes & 700+ cliparts
Support Win, Mac, Linux, Android, iOS
Advanced import & export options
On-premises software for business
Enterprise-level data security
EdrawMind Online
12 structures & 33 themes & 700+ cliparts
Access diagrams anywhere, anytime
Team management & Project management
#2 Google Docs
Many individuals are acquainted with Google Docs, yet they rarely take advantage of its capabilities. It allows for basic mind mapping or idea brainstorming, which can then be shared with others.
The integration of Google Sheets and Docs enables efficient use of accurate data.
As the tools are offered at no cost, they can be utilized by anyone without incurring expenses.
The service includes automatic uploading to Google Drive and convenient sharing options.
There are several fundamental tools available for creating mind maps.
#3 Visual Thesaurus
This online tool serves as a visual representation of a theasaurus, as indicated by its name. While it may not aid in generating significant ideas, it does provide a visual link between words.
The tool generates a spider map that displays the word's connections to other words.
The primary purpose of the online application is to assist with word selection and enhance one's vocabulary.
The option to share the word maps via email or with friends is available.
Limited features for brainstorming.
6. How to Brainstorm with EdrawMind
Brainstorming is an essential part of the creative process, whether you're working alone or as part of a team. EdrawMind is a powerful brainstorming tool that helps you to generate and organize ideas easily and effectively. With its user-friendly interface and a range of features, EdrawMind makes brainstorming a breeze. In this part, we'll teach you how to brainstorm with EdrawMind, so you can make the most of this powerful tool and unlock your team's full creative potential.
Step1 -Establish the desired outcome
Before beginning, familiarize yourself with the subject on which you will be brainstorming and establish a clear objective. If there is an issue, ensure that it is unambiguously defined and communicated to all parties involved.
Step2 -Focus on working on EdrawMind
To begin, open EdrawMind on your device and access the canvas. You may choose to utilize a pre-made brainstorming template and enable brainstorming mode. Additionally, there are various vectors available to enhance your illustration.
Step3 -Proceed to expand your horizons and discover new things
During a brainstorming session, you can include ideas from your team members in the illustration. Concentrate on the challenges, how to solve them, and enhance existing ideas. Finally, you can save the illustration and export it in the desired format.
EdrawMind Apps
12 structures & 33 themes & 700+ cliparts
Support Win, Mac, Linux, Android, iOS
Advanced import & export options
On-premises software for business
Enterprise-level data security
EdrawMind Online
12 structures & 33 themes & 700+ cliparts
Access diagrams anywhere, anytime
Team management & Project management
7. Conclusion
Brainstorming is a collaborative method of generating ideas in a group setting, involving diverse people sharing ideas freely to produce a large quantity of options. It follows a structured approach with techniques to enhance creativity, such as mind mapping, and aims to unlock creative potential to solve complex problems.