Top 5 AI Concept Map Generators for 2023
AI concept map generators provide new ways to understand complex ideas or present complex topics easily. They are helpful in people's work and studies.
Create Mind Maps Today!
EdrawMind is a mind mapping tool equipped with 700+ cliparts. This article presents a step-by-step guide to creating a creative mind map to present your idea elegantly. Try EdrawMind and create hundreds of mind maps today!
Have you ever struggled to wrap your head around a complex topic? That's precisely what concept maps are for. These maps are invaluable tools used in various fields. Their primary purpose is to help you visualize and understand complex ideas. They can also help in brainstorming by showing the relationships between concepts.
However, there are times when even concept maps can be challenging to make. This is where AI concept map generators come in. A simple button click lets the AI create a concept map for you. Aside from this, there are many other ways that these tools help you in concept map creation. This article will explore that for you.
Of course, this article will also provide you with the best AI concept map generators you can use.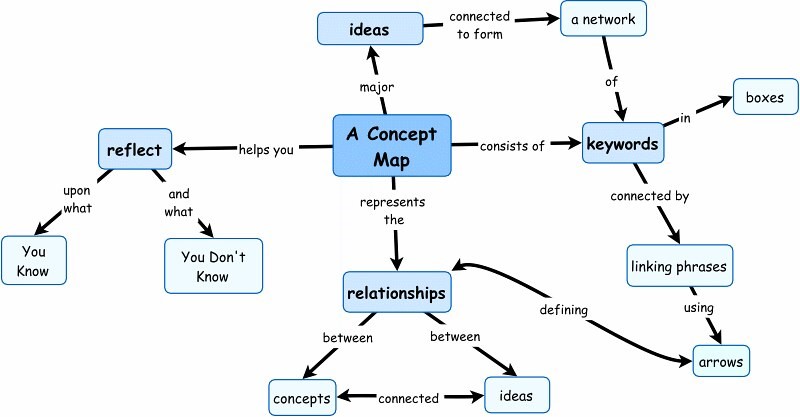 1. Understanding Concept Maps and AI
Concept maps are like a big friendly spider web of ideas. When you've got all these thoughts and facts floating around, you need to put them together in a way that makes sense. Well, that's where a concept map comes into play. You can also think of it like a jigsaw puzzle, but instead of pieces, you use key ideas or concepts that pop into circles or boxes.
1.1 Concept Maps as Applied in the Real World
Now, imagine you're at school and studying a tricky subject. A concept map can help you understand and remember everything better because you're visually connecting the dots. This is proven to be a great way to retain information as well. So, create concept maps whenever you study, especially for those tricky subjects.
On the other hand, let's say you're working on a big project for your boss. A concept map can help you sort out all the nitty-gritty details into a neat, clear picture. You can even use the maps you made as part of your presentation. Concept maps are a great way to present ideas, be it a project pitch, brand analysis, or anything else.
Concept maps are super adaptable - you can use them for studying, brainstorming for work, or even laying out your master plan to rule the world!
1.2 AI Concept Map Generators
AI-powered tools can help us whip up concept maps like a pro. They use intelligent algorithms to sort through text data and figure out the essential concepts and how they connect. It's like having a super-smart assistant who can read your notes and create a concept map. They can even create a new one out of thin air; give it a topic.
They can also suggest more ideas or connections based on the context of our map. You can also ask it to add new webs of information based on what you already have. So, whether you're tackling a challenging subject at school or dealing with a complex project at work, concept maps, especially ones made with some help from AI, can be your go-to strategy.
2. Top Free AI Concept Map Generators in the Market
When creating concept maps, knowing you're not alone in the task is fantastic. Several AI-powered tools can make our lives a whole lot easier and our concept maps a whole lot better. This section will explore the top free concept map generators currently on the market.
EdrawMind is a powerful mind-mapping tool by Wondershare. It packs an array of features that you can use, such as Drag-and-Drop, Real-Time Collaboration, and MindMap Gallery. It lets users create visual representations for brainstorming, project planning, and knowledge organization.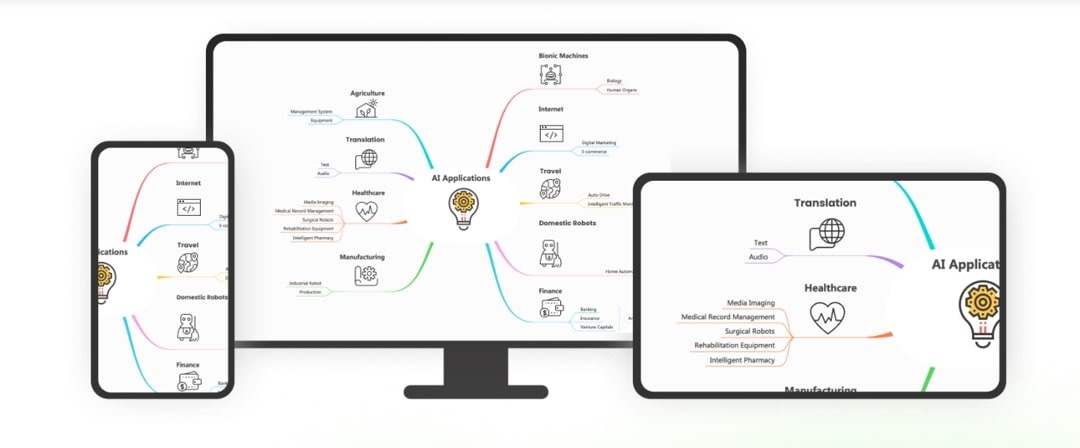 The table below lists the detailed information you may need.
G2 Ratings
4.5/5
OS Availability
Windows, macOS, Linux, iOS, Android, and Supported browsers
Pros

One-click mind maps generation
Multiple AI features (copywriting, SWOT analysis, etc.)
Chatbot can provide a wide range of content/provide inputs on concept maps

Cons
AI may make errors sometimes. Human touch is still required
How To Create Concept Maps With EdrawMind
EdrawMind has recently been integrated with Edraw AI, too. It's a powerful assistant that you can talk to while creating charts. You can also ask it to make the concept map or polish the text in your maps. Follow the steps below to see how.
Step 1: Install and download EdrawMind from the official website.
Step 2: On the app's homepage, click Edraw AI.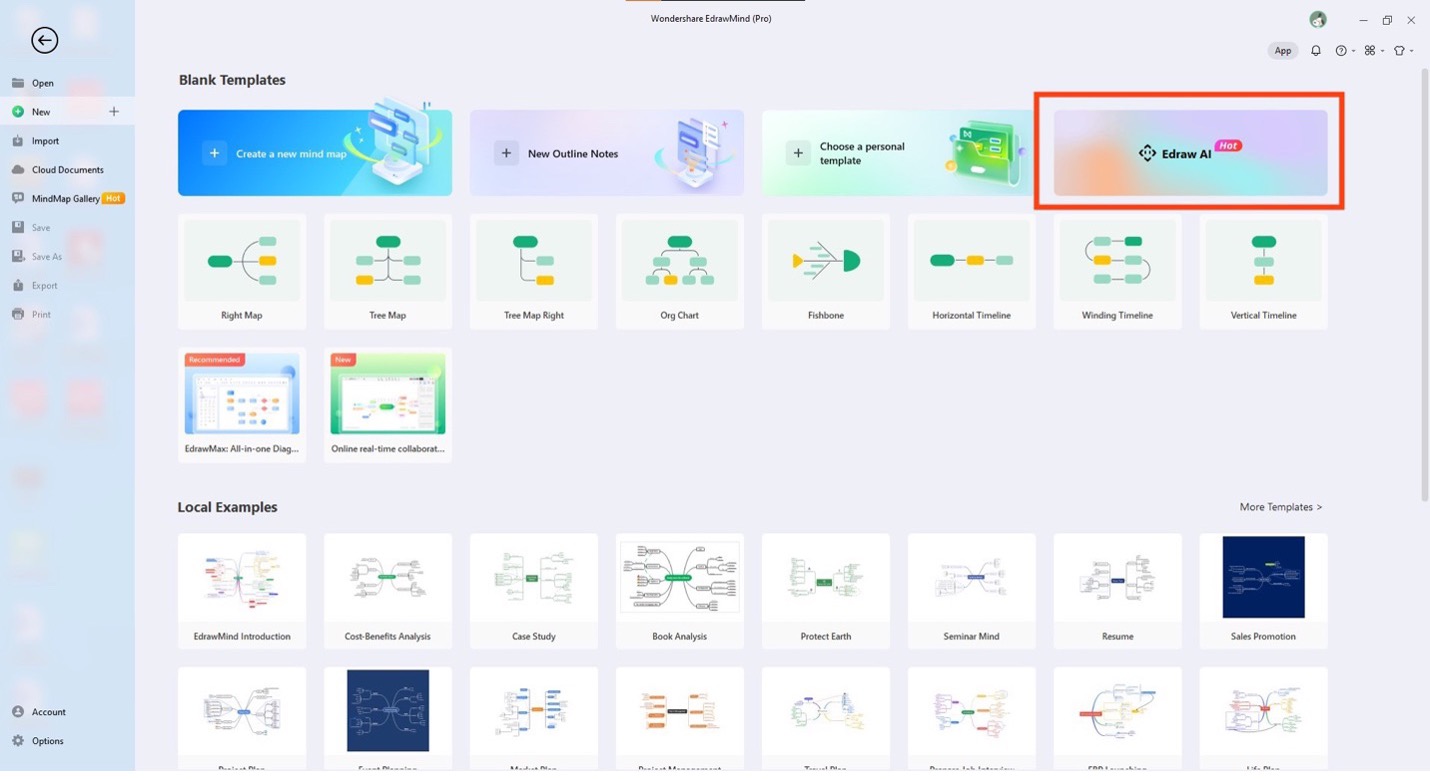 Step 3: Type in what you need and click One-click generate after. In this example, "Laws of Physics Concept Map" is the prompt.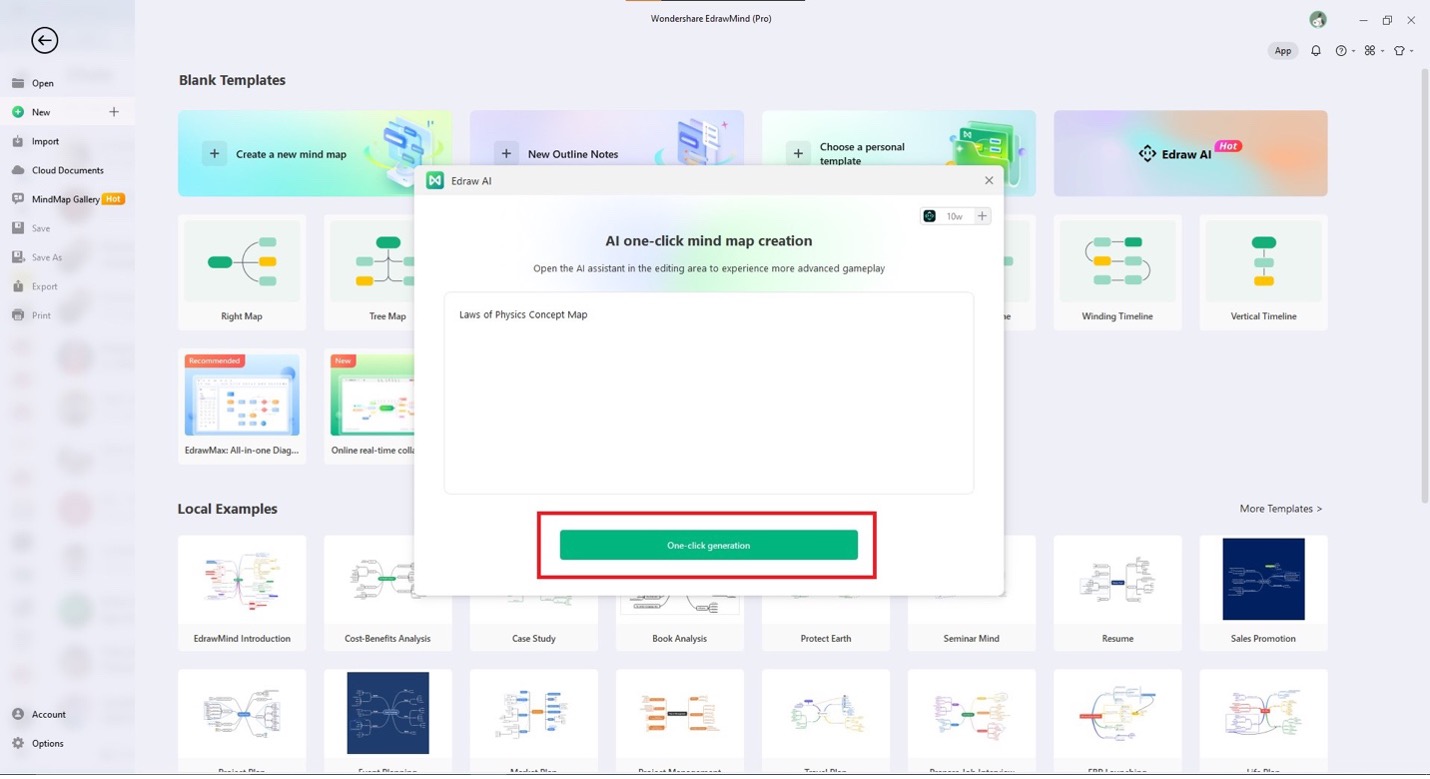 Step 4: Check out the results of the generation. To polish some texts, click the text node you wish to polish. Then, click AI. On the pop-up menu, click Copywriting.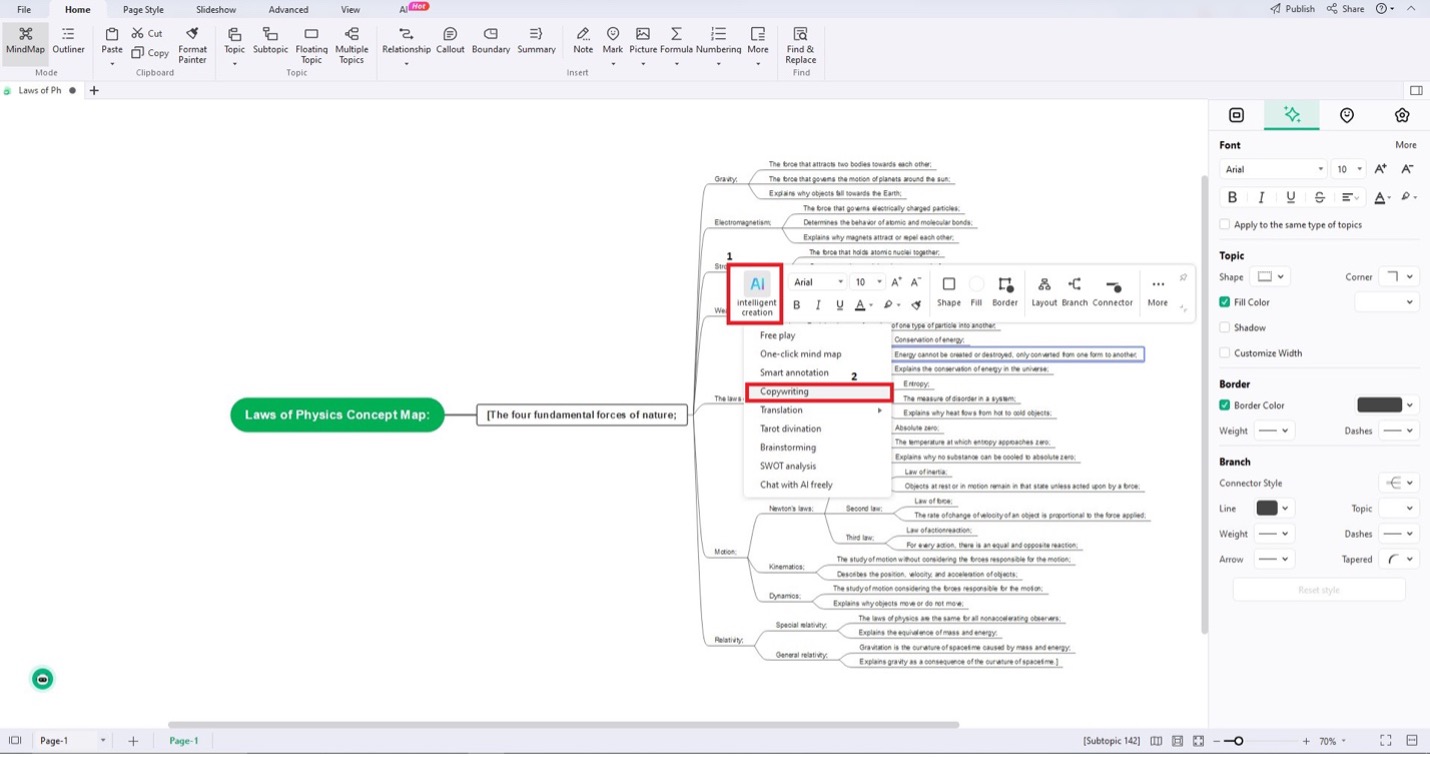 Step 5: Witness the magic of the Copywriting AI.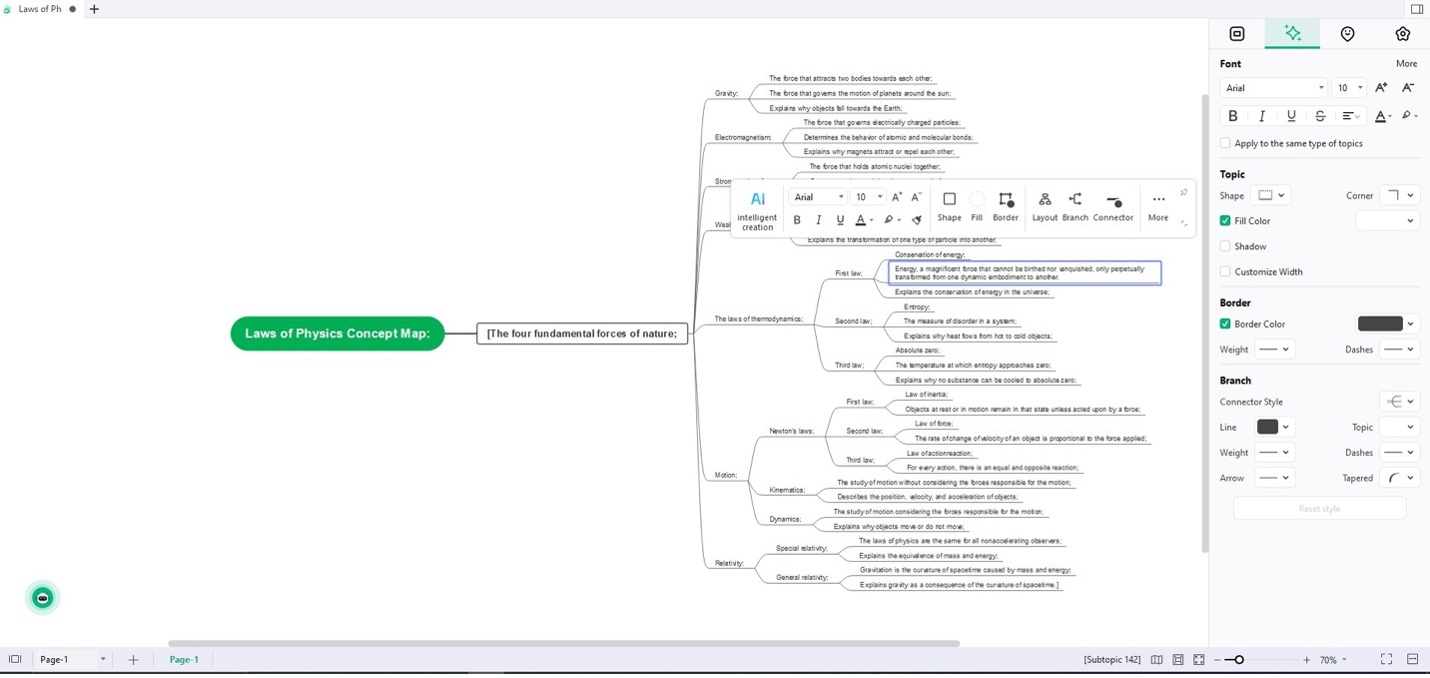 2.2 ContextMinds
ContextMinds is an AI-assisted concept mapping tool. It works by using the power of AI to generate relevant content based on a topic. It even browses the Internet for you. This way, research is made more accessible, and much information is taken with a simple drag-and-drop.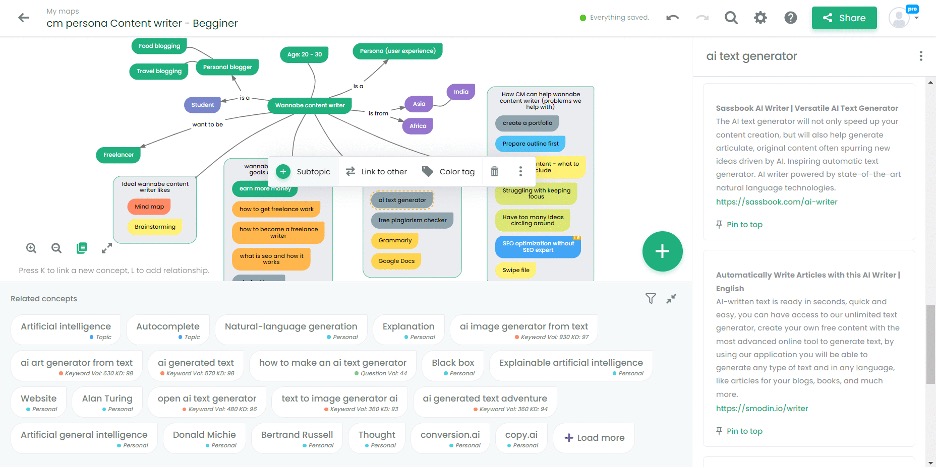 G2 Ratings
4.7/5
OS Availability
Available on all supported browsers
Pros

AI works fast
AI assistant works automatically. No need for separate inputs to generate content
Chatbot support

Cons
AI is limited to searching concepts and automatically writing texts
ContextMinds is primarily geared toward SEO concept maps. It provides the best keywords you can use based on relevant information.
2.3 Taskade
Taskade is an all-in-one platform that's designed to assist you, your work, and your business and supercharge your productivity. It has a bunch of pre-made mind map templates that you can easily transform into concept maps.
It easily reviews relevant information from the Internet and generates content for your maps. Give it a try and see the magic of Taskade.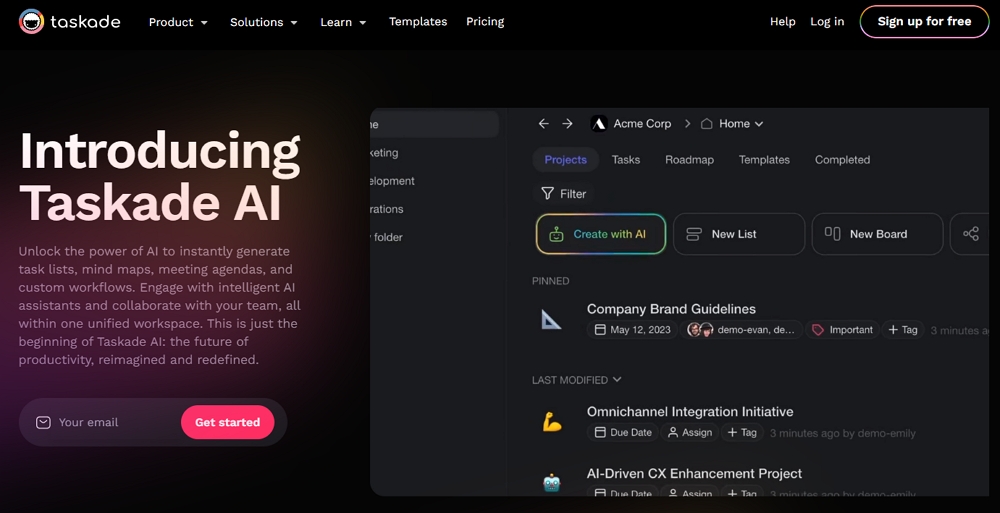 G2 Ratings
4.7/5
OS Availability
macOS, Windows, Linux, iOS, Android, Supported Browsers
Pros

Great way to create concept maps for productivity
The intuitive AI provides relevant search results and transforms them into content
Chatbot support

Cons
AI is limited to generating content/optimizing content
2.4 ConceptMap.AI
ConceptMap.AI is a concept mapping tool from MyMap.AI. It's a cheap and GPT4-powered mapping tool that's primarily designed to create concept maps. It transforms your words into detail-rich concept maps that you can now use and edit. It's a pure AI concept mapping experience.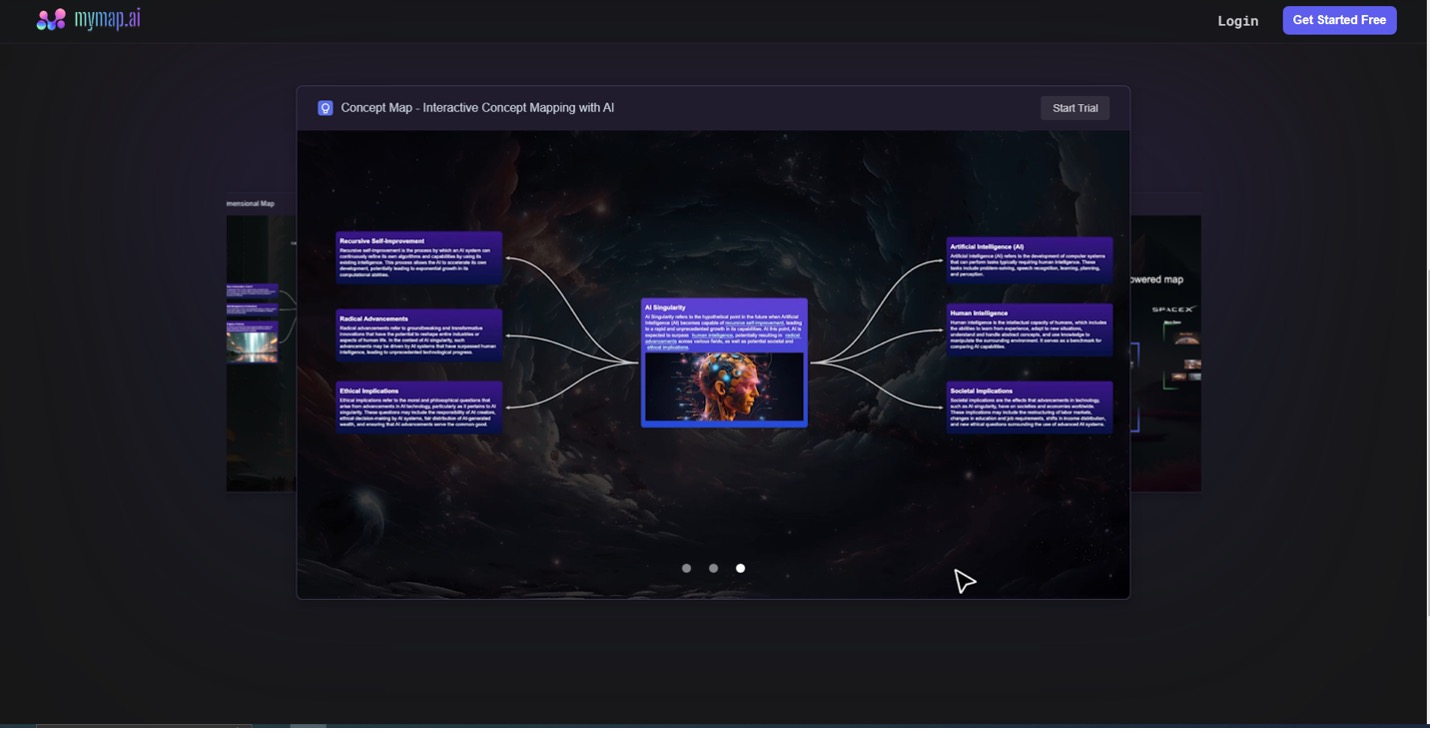 G2 Ratings
Not available
OS Availability
Available on supported browsers
Pros

GPT-4 support
Generate mind maps quickly under specific topics
Quick and easy AI prompting

Cons

Limited to concept mapping only
Separate payment for other maps
No built-in chatbot (separate payment)
2.5 GitMind
GitMind is an AI-powered concept mapping tool that focuses on collaboration. It has tons of templates you can choose from and beautiful visuals that you can design your maps with. It also features an AI chatbot that assists you every step of the way.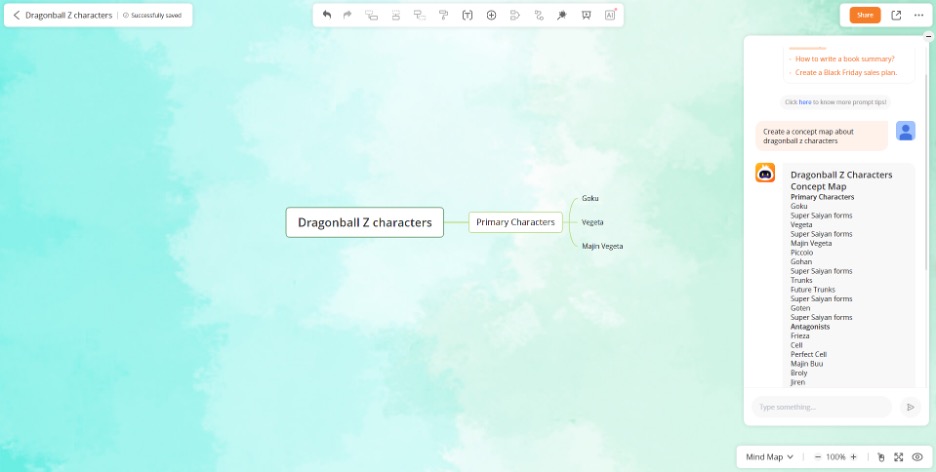 G2 Ratings
4.8/5
OS Availability
Windows, macOS, iOS, Android/Supported browsers
Pros

Multi-device compatibility
AI chatbot can generate a wide range of text-only content

Cons

AI is limited to the chatbot only
AI cannot add content directly to the concept maps
3. Tips To Create Effective Concept Maps
When using AI to help create your concept maps, there are some handy tips and strategies to keep in mind that can help you make the most of these fantastic tools. They're designed to help you create more powerful, effective, and precise concept maps.
Identifying the Central Concept:Before you get started with any concept map, it's crucial to remember the central concept or idea you want to explore. This will be the heart of your map, with all other ideas branching out from this central point.
Using a Hierarchical Structure:An excellent tip for making your concept map more effective is to use a hierarchical structure. Start with your central concept at the top, then branch into smaller, related ideas.
Simplifying Complex Ideas:One of the main reasons to use concept maps is to simplify complex ideas and make them easier to understand. Be sure to write long sentences in a few words only or add keywords.
Collaborate:Collaboration is vital in any creative process, and concept maps are no different. Many tools allow for real-time collaboration, enabling multiple users to work on the same map, improving it with their unique perspectives.
To best utilize AI capabilities in each step of concept mapping, it's essential to understand what your chosen tool can do. For instance, AI features can auto-generate branches, suggest related concepts, and organize and restructure your map. Make sure to leverage these capabilities to save time, enhance creativity, and improve the overall quality of your concept maps.
Conclusion
Integrating AI features into your concept mapping process can significantly enhance creativity. Whether it's generating ideas, organizing data, or even fine-tuning your language, AI can act as a reliable partner, helping you easily create impressive concept maps.
Try out EdrawMind today and discover a ton of concept mapping features that can help you anytime. It's a reliable tool that you can use to aid you in digesting ideas or presentations. It's also built in with a powerful AI concept map generator.
EdrawMind Apps
12 structures & 33 themes & 700+ cliparts
Support Win, Mac, Linux, Android, iOS
Advanced import & export options
On-premises software for business
Enterprise-level data security
EdrawMind Online
12 structures & 33 themes & 700+ cliparts
Access diagrams anywhere, anytime
Team management & Project management