How to Make a Mind Map in Google Docs
Mind maps are simple diagrams developed for presenting thoughts, information, or complex ideas across a chart in a digital platform. With the main topic in the center, the sub-topics and branches are casted out of the topic. With such impressive utility, a proper tool is necessary for their creation. Google Docs is one such platform designed for this purpose. We have designed a guide explaining how to create a Google Docs mind map.
How to Make a Mind Map in Google Docs
To start with the discussion, we shall look ahead to the steps that would help a beginner learn the process of creating a Google Docs mind map with ease:
Step 1. Open Google Docs
Open Google docs in your browser and log in to your account. Select a blank page.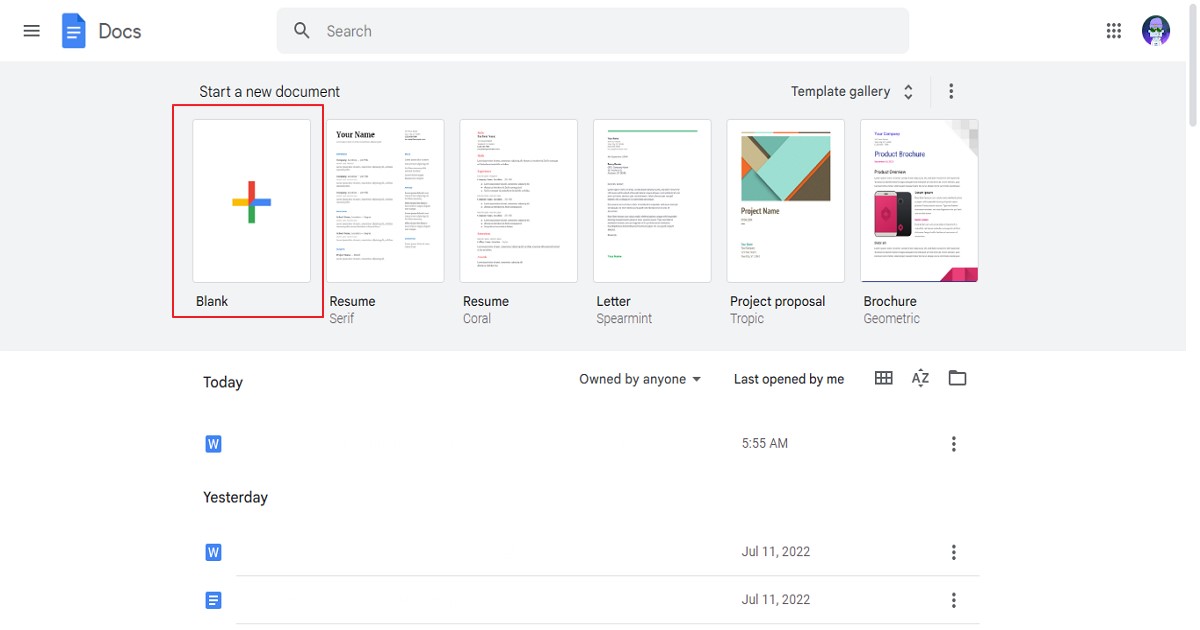 Step 2. Draw Google Docs Mind Map
To draw a Google docs mind map, click on the Insert Tab, and select drawing. Then click on the New tab. A pop window appears and you can create a mind map in Google Docs by using the drawing tools in this drawing window. Add shapes, connectors, and text using the relevant icon on the tab. Select the shapes and lay them on your drawing page. Add text, and finally, join the shapes using connector lines.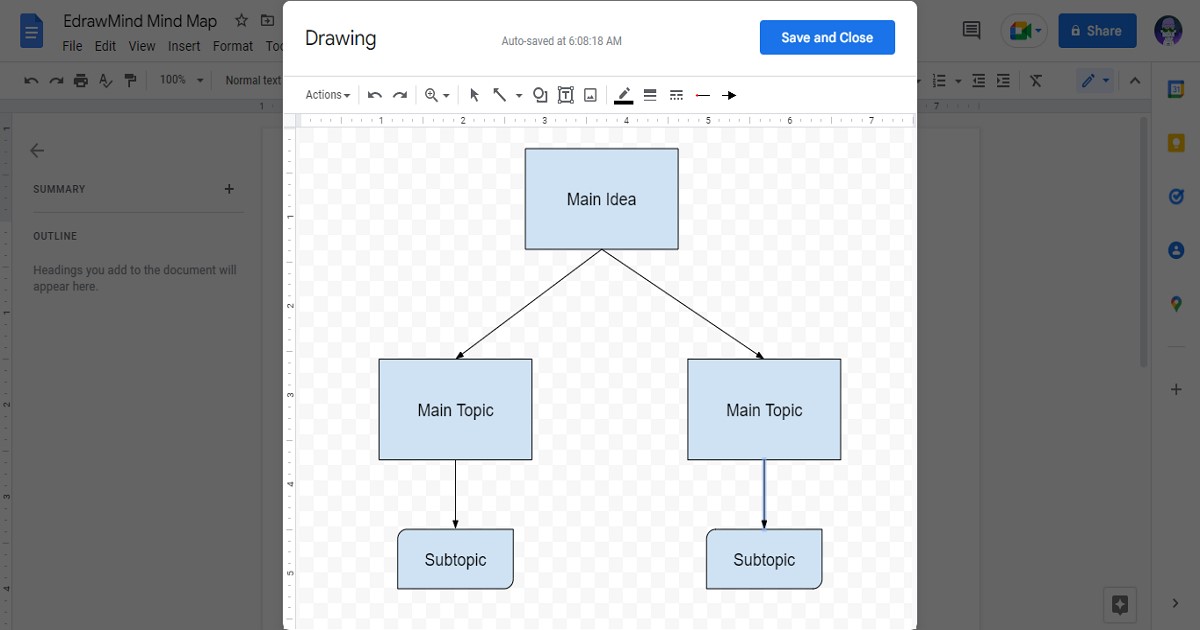 Step 3. Edit and Customize
Once you have created a general format for your mind map, add the final details, and edit the mind map. You can change the font style & colors and add images.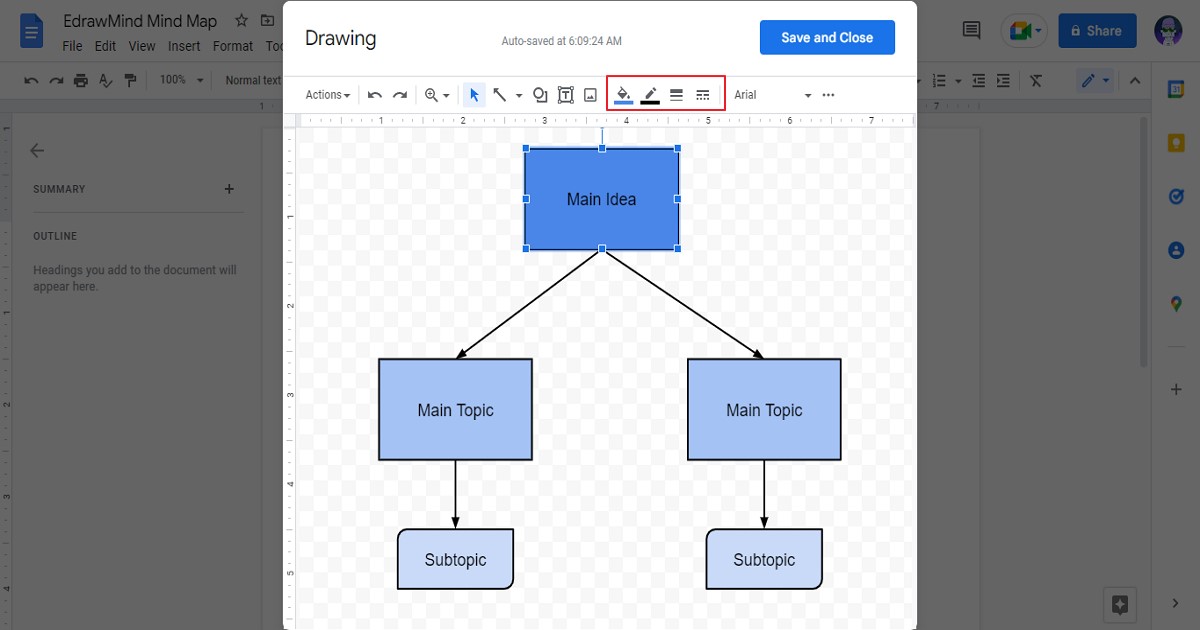 Step 4. Add Mind Map on Google Docs
Once you have completed the mind map in the drawing window, click Save and Close on the top right corner of the drawing sheet. It will insert your mind map on the blank page of Google docs. Double click on the map to select it. There are not many formatting tools available in Google Docs. Hence, the customization is quite limited. You can add text, images, and watermarks. However, sophisticated editing tools are unavailable.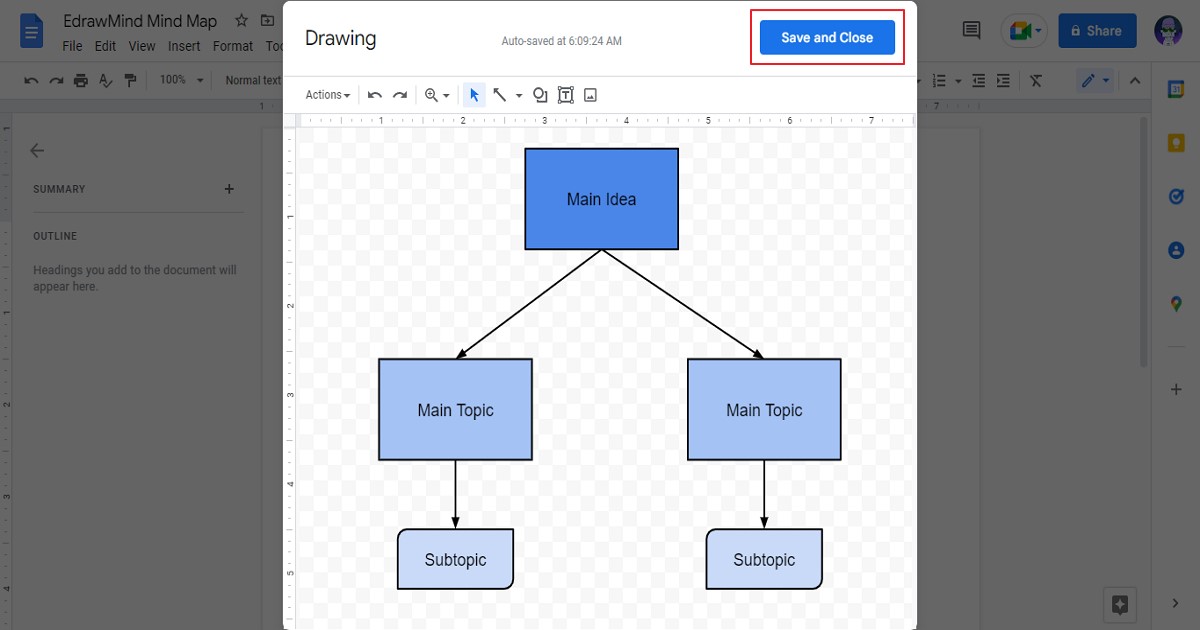 How to Make a Mind Map in EdrawMind
You can consider going for other options to create a mind map for fulfilling the task. Along with understanding the Google Docs mind map option, tools like EdrawMind provide extensive solutions for creating mind maps. With an easy-to-use interface and basic functionality, you have control over creating mind maps with the appropriate toolkit.
Key Features of EdrawMind:
Outline your thoughts for a clear overview
Create SWOT analysis in a mind map
Make a mind map, right map, tree map, org chart, etc.
Built with local examples for different usages
To explore more features, download and install it on your device!
EdrawMind Apps
12 structures & 33 themes & 700+ cliparts
Support Win, Mac, Linux, Android, iOS
Advanced import & export options
On-premises software for business
Enterprise-level data security
EdrawMind Online
12 structures & 33 themes & 700+ cliparts
Access diagrams anywhere, anytime
Team management & Project management
Consider using the following steps to know how you to create mind maps with EdrawMind:
Step 1. Choose EdrawMind Mind Map Template
Download and install the latest version of EdrawMind or access the online version on your computer. Launch the tool and select an appropriate template design for your mind map from the homepage.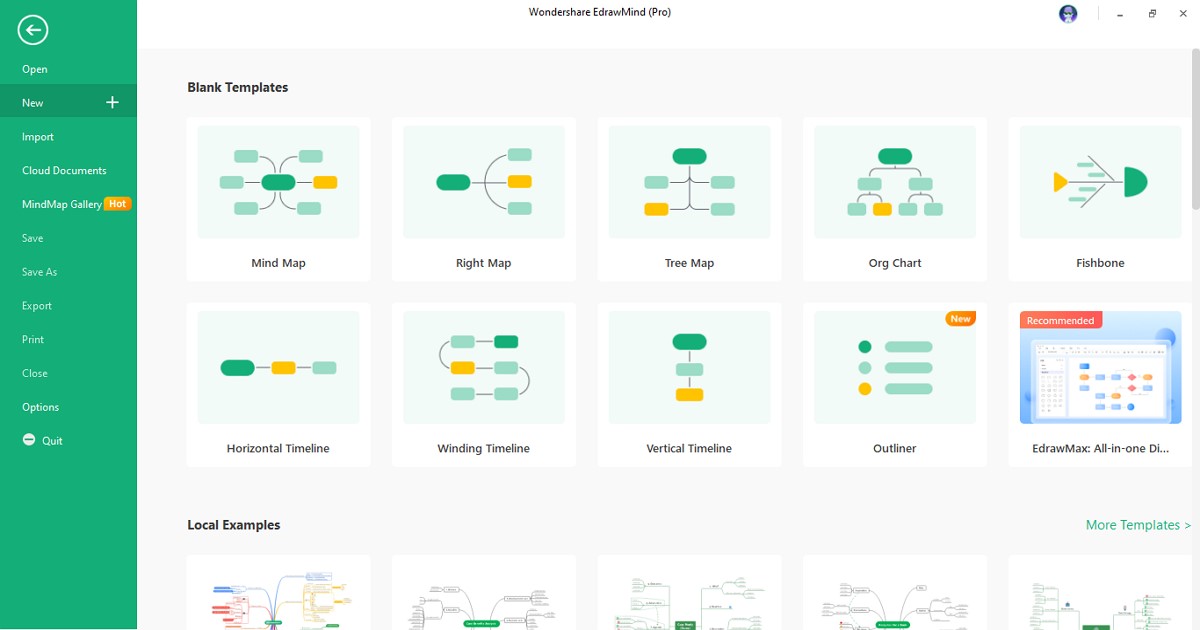 Step 2. Insert Main Topics
Once you've selected the mind map template, create new main topics across the template by selecting any "Main Topic" and tapping on "Enter." Include text at the required spots for your mind map.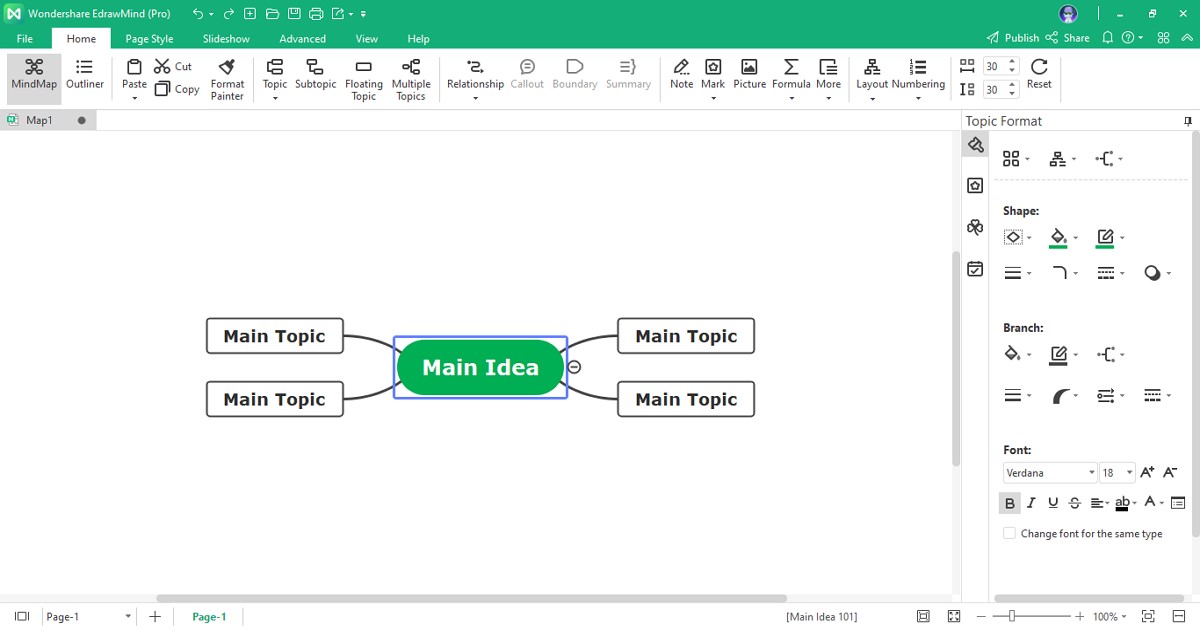 Step 3. Add Subtopics to Main Topics
You can also add sub-headings across your template. Select any "Main Topic" across the template you want to extend and tap on "Tab" from your keyboard.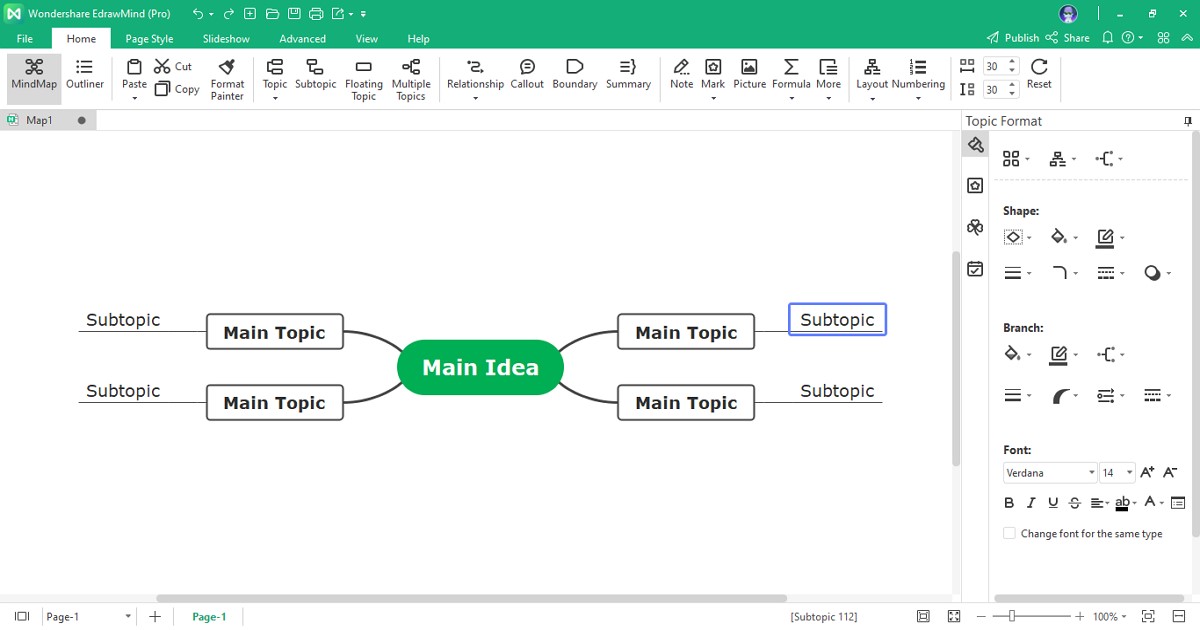 Step 4. Customize Mind Map Format
Change the elements of the mind map as you find appropriate. EdrawMind provides you the ability to change the color, appearance, arrowheads, structure, layout, and several other options through its editing panels.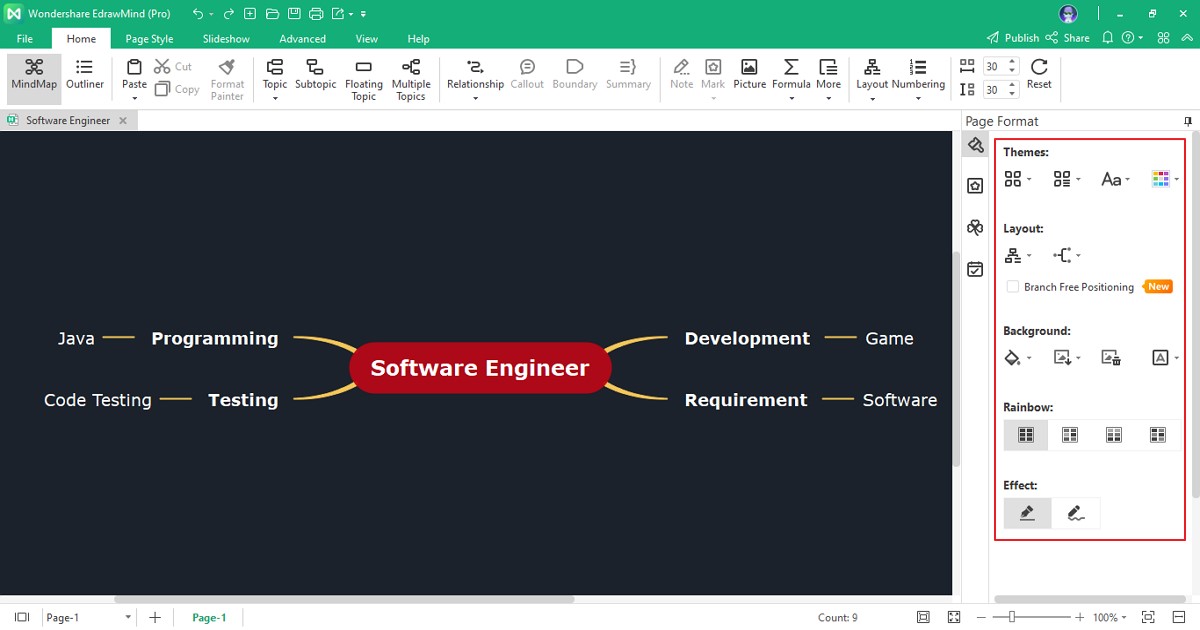 Step 5. Export as Word File
Proceed across the "File" tab on the top of the window and lead into the "Export" section. Select "Office" from the available options and conclude by selecting "Word" in the list to save the mind map as a Word document.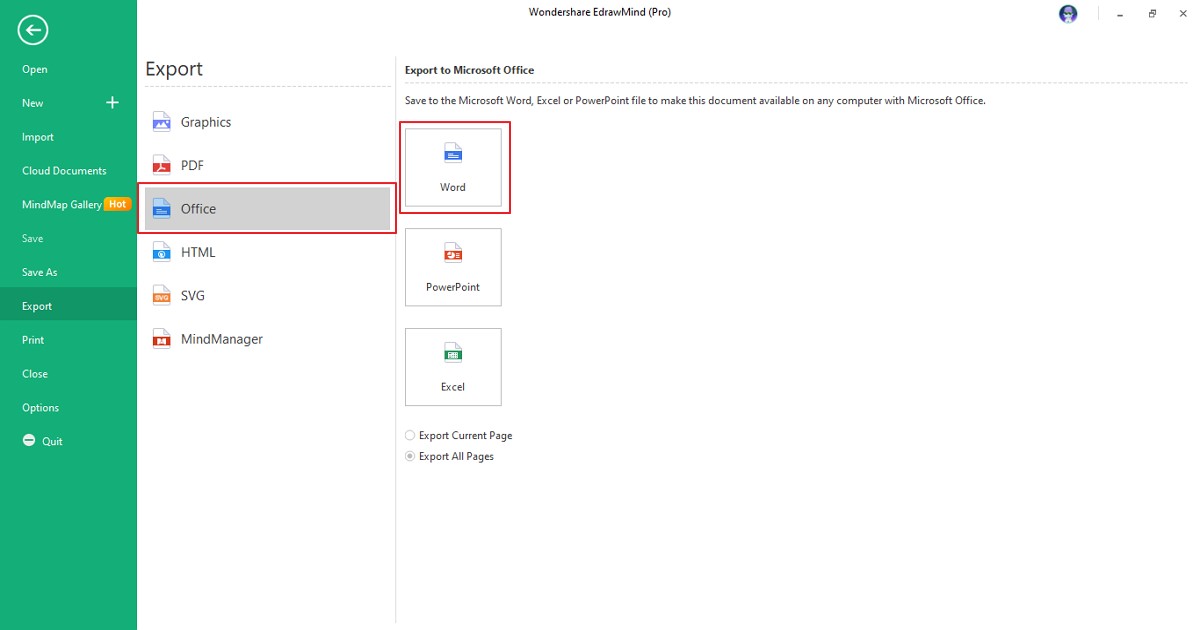 Editable Mind Map Templates
Mind maps are a great technique to display complex processes in the perfect format that can be understood by everyone. With the perfect chronology in order, EdrawMind provides you with the option of different templates according to the respective category. To create more mind maps without any hassle, simply use the official EdrawMind Template Center. You can easily edit and customize these templates in EdrawMind.
1. Work Breakdown Mind Map Template
You can organize your work with this fun and helpful template!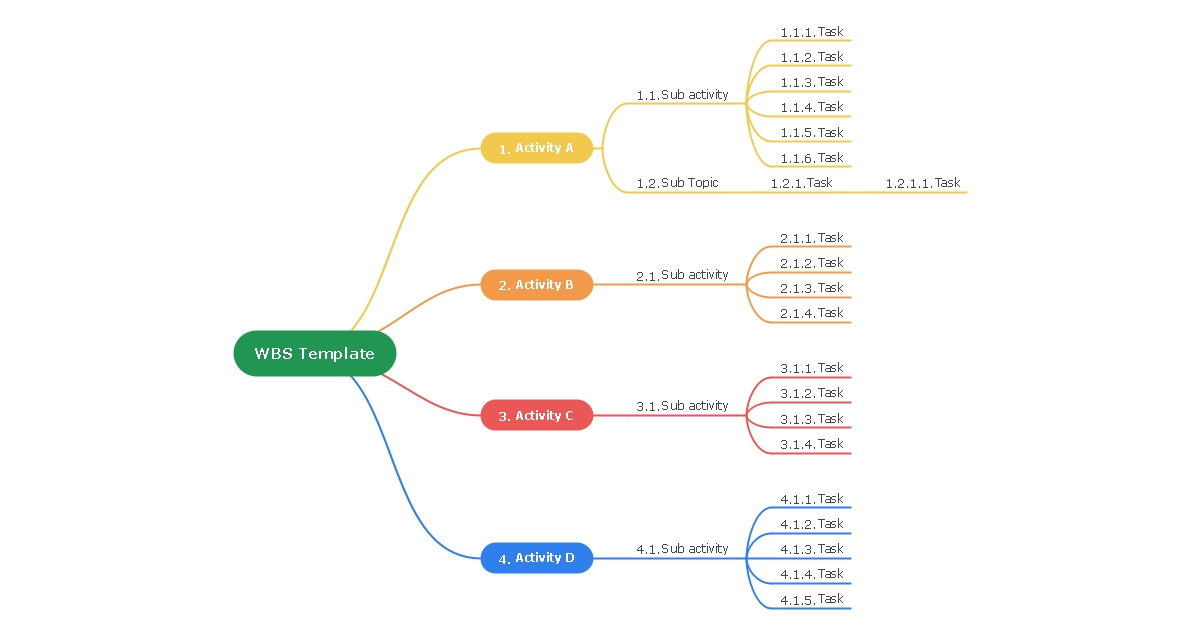 2. Prepare Job Interview Mind Map Template
You can prepare for your interviews methodically using this interesting template!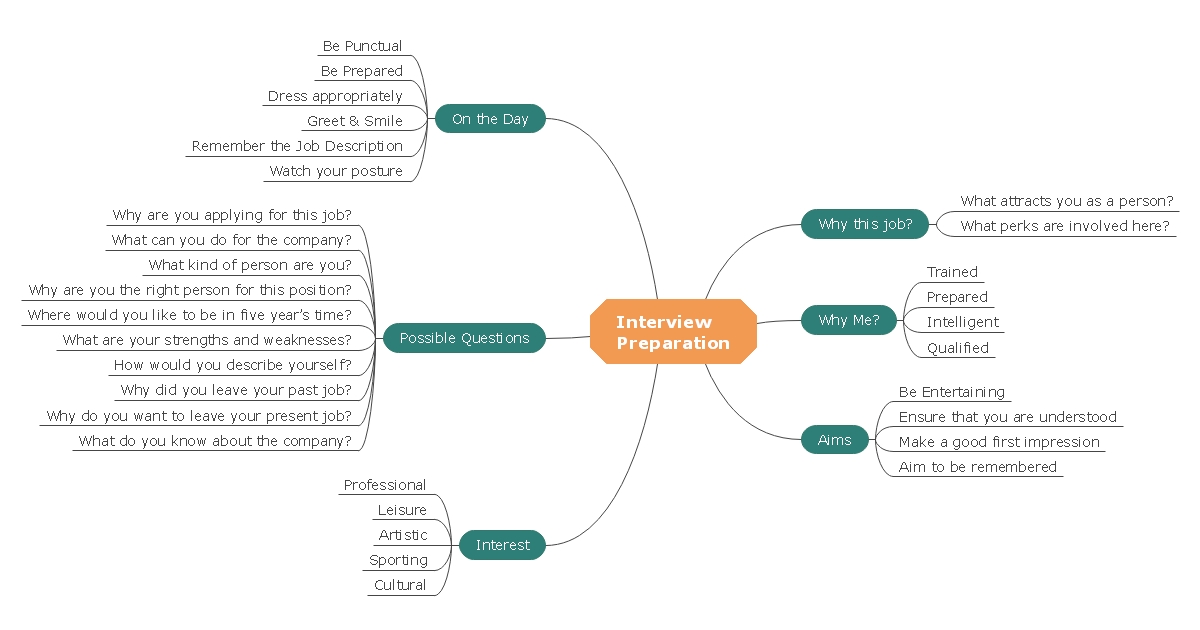 3. Goal Setting Mind Map Template
You can set your weekly, monthly or Yearly goals with this detailed template!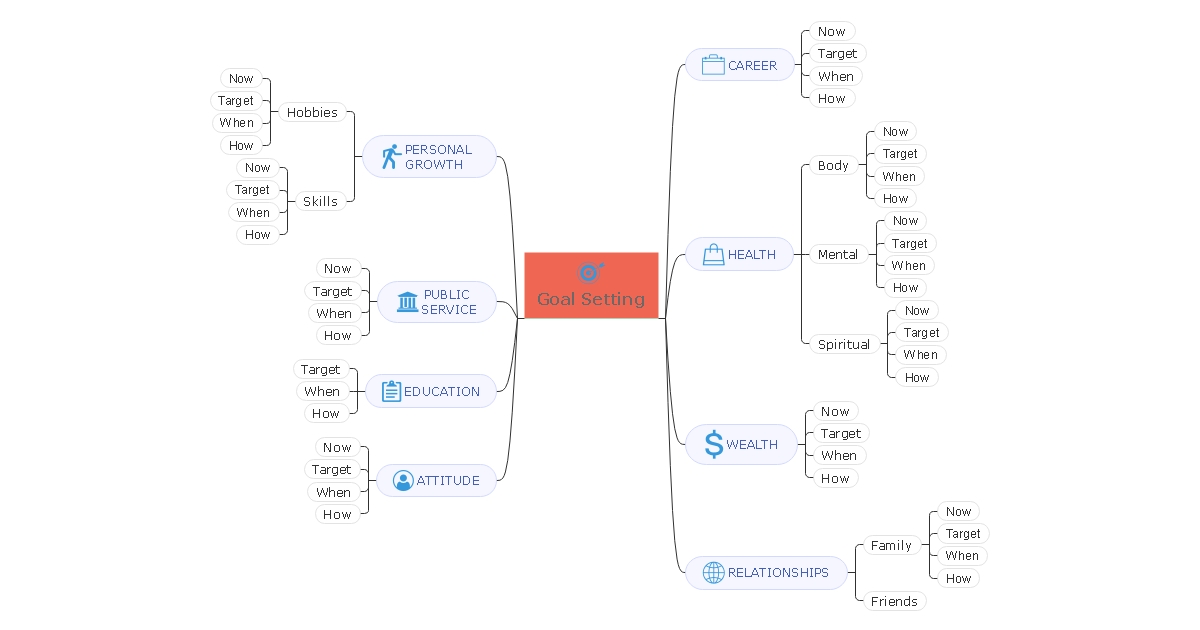 4. Choose Best Chart Mind Map Template
A versatile template that can be used to explain different types of charts!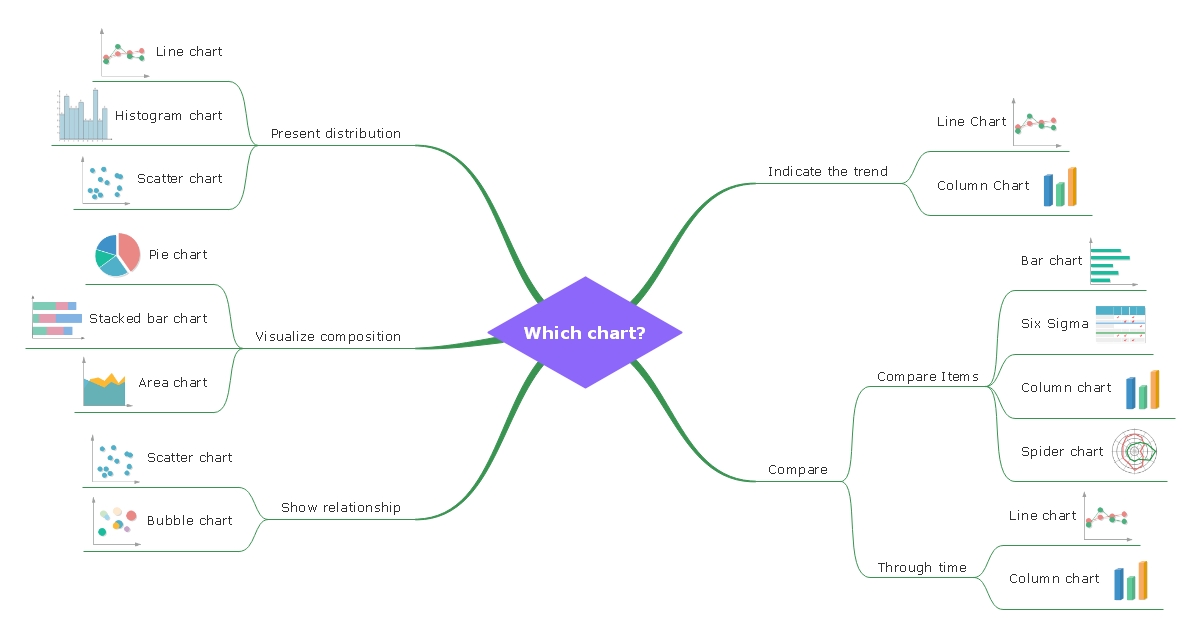 5. Immune System Concept Map Template
You can get a clear overview of the immune system of human life for settling medical knowledge from this immune system mind map template.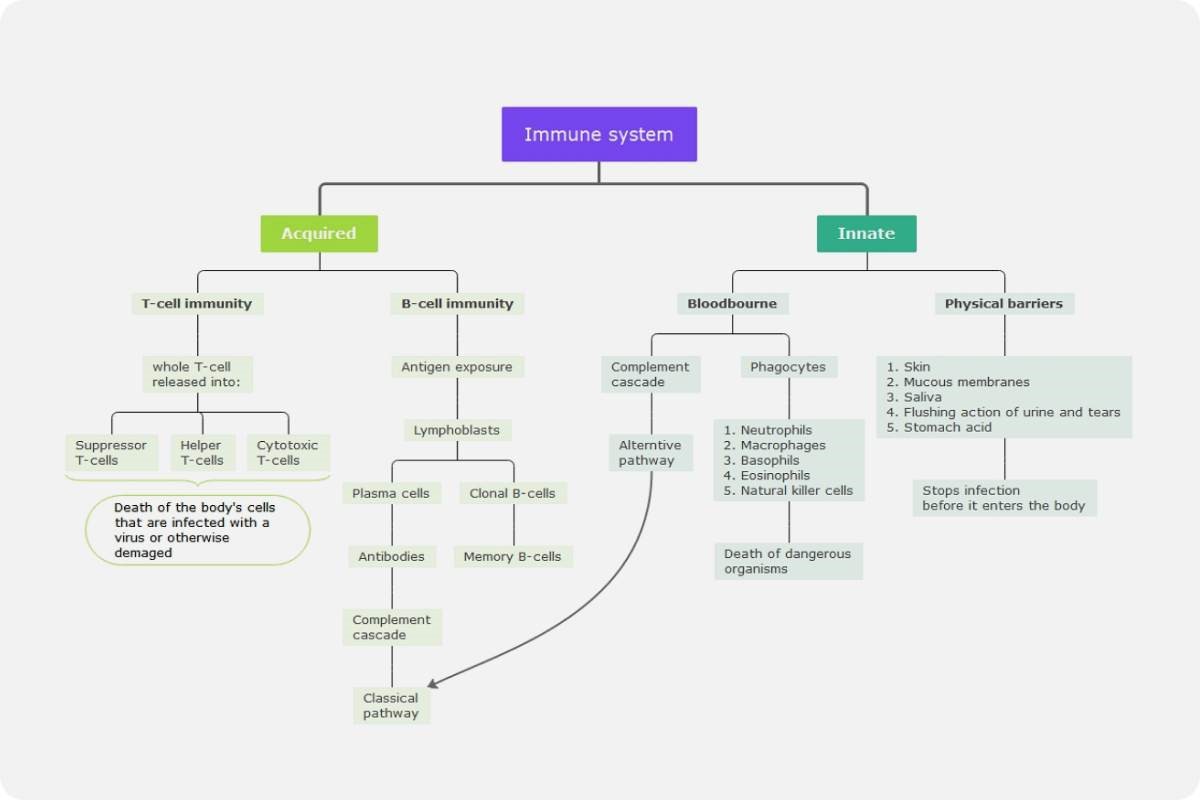 6. Nursing Concept Map Template
If you are seeking a simplified version of nursing terms and methodologies, this clinical care mind map template is right for you.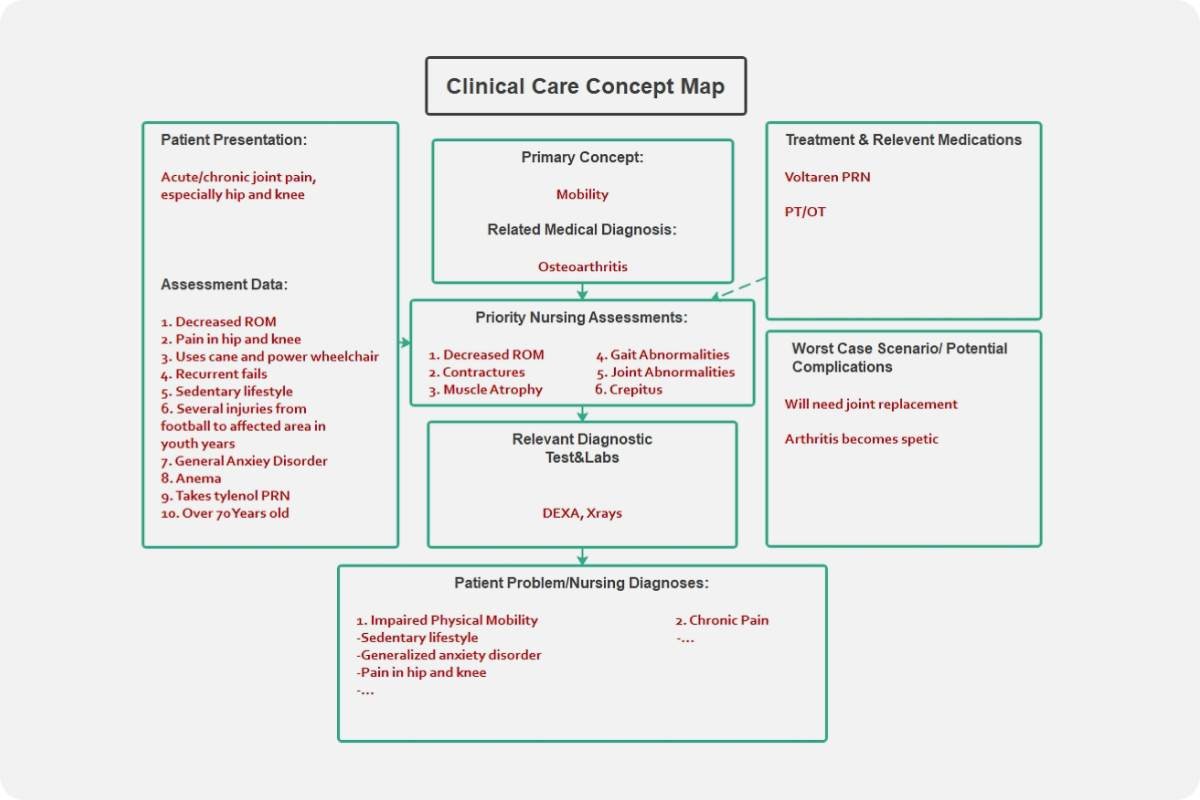 7. PESTLE Analysis Template
You can use this pestle analysis mind map template if you want to assess the external factors affecting your business.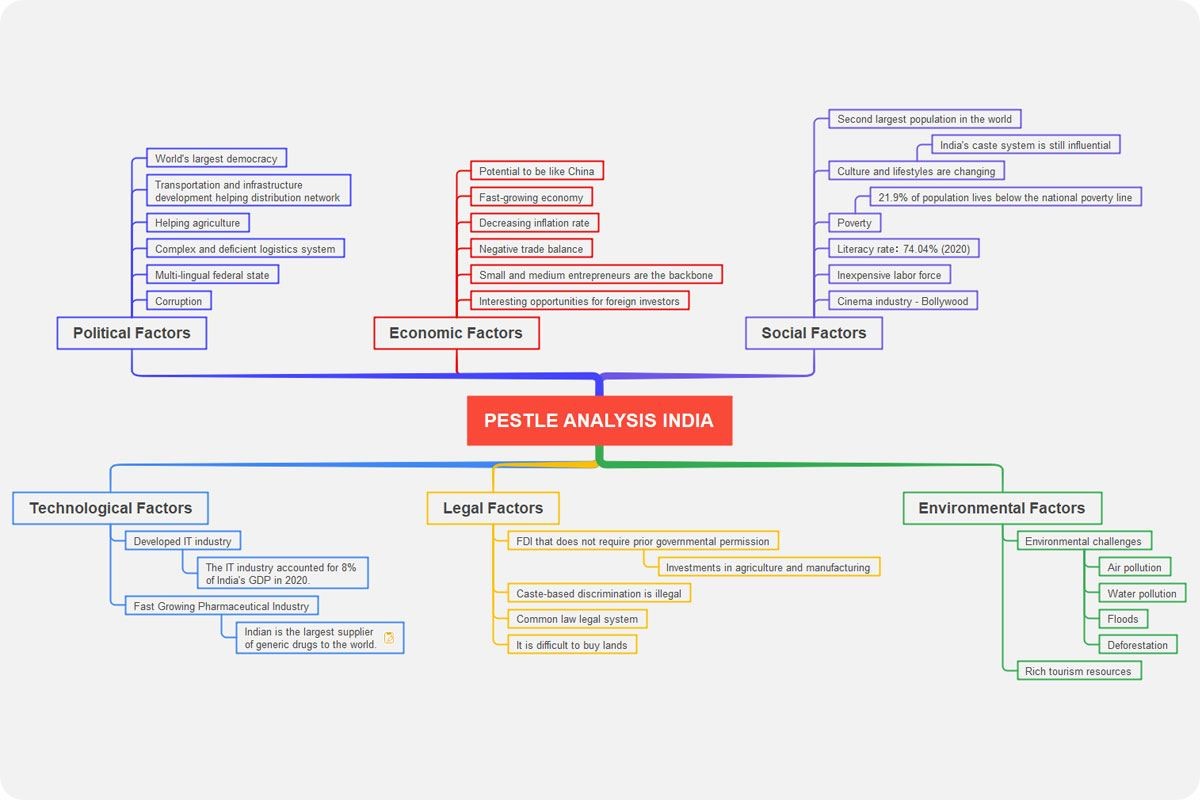 8. Agile Methodology Template
You can use this agile methodology mind map templateif you want to understand the concept of agile methodology and the benefits it holds.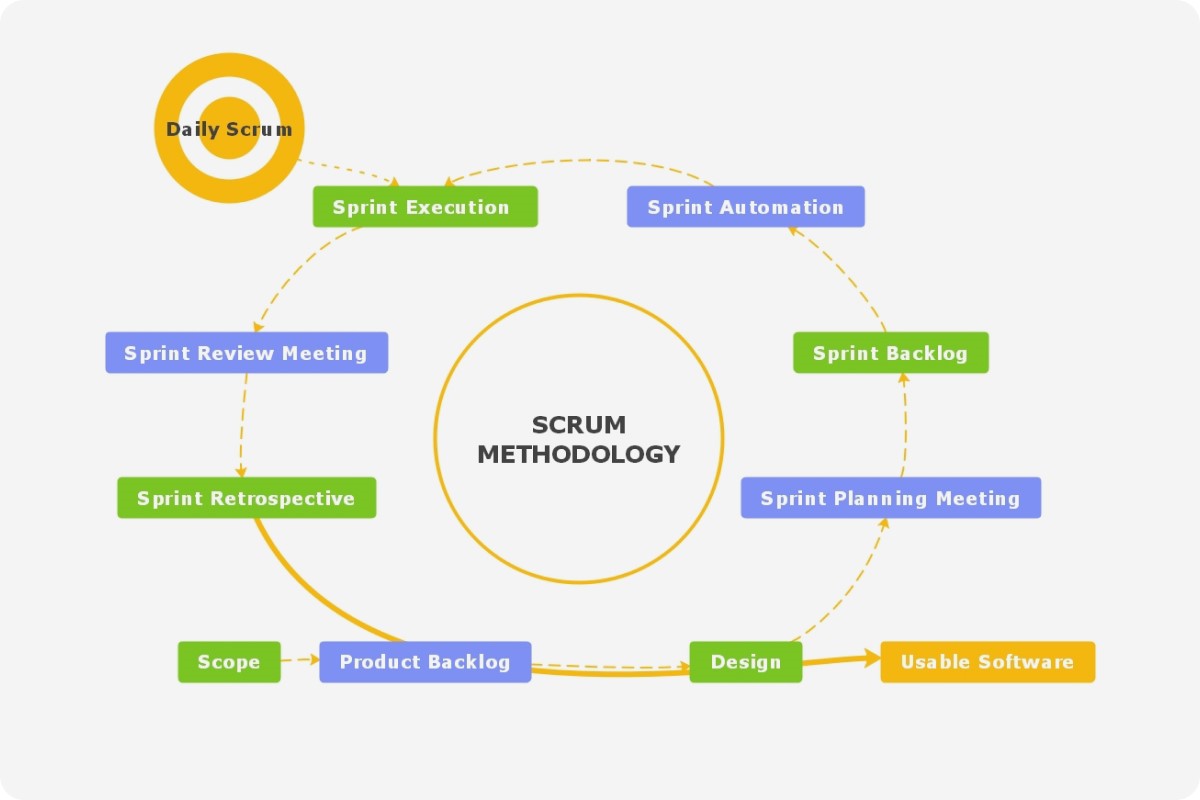 9. One-on-One Meeting Template
This one-on-one meeting mind map template can help you set up a complete overview for employers to be aware of their ideas on career growth to increase productivity.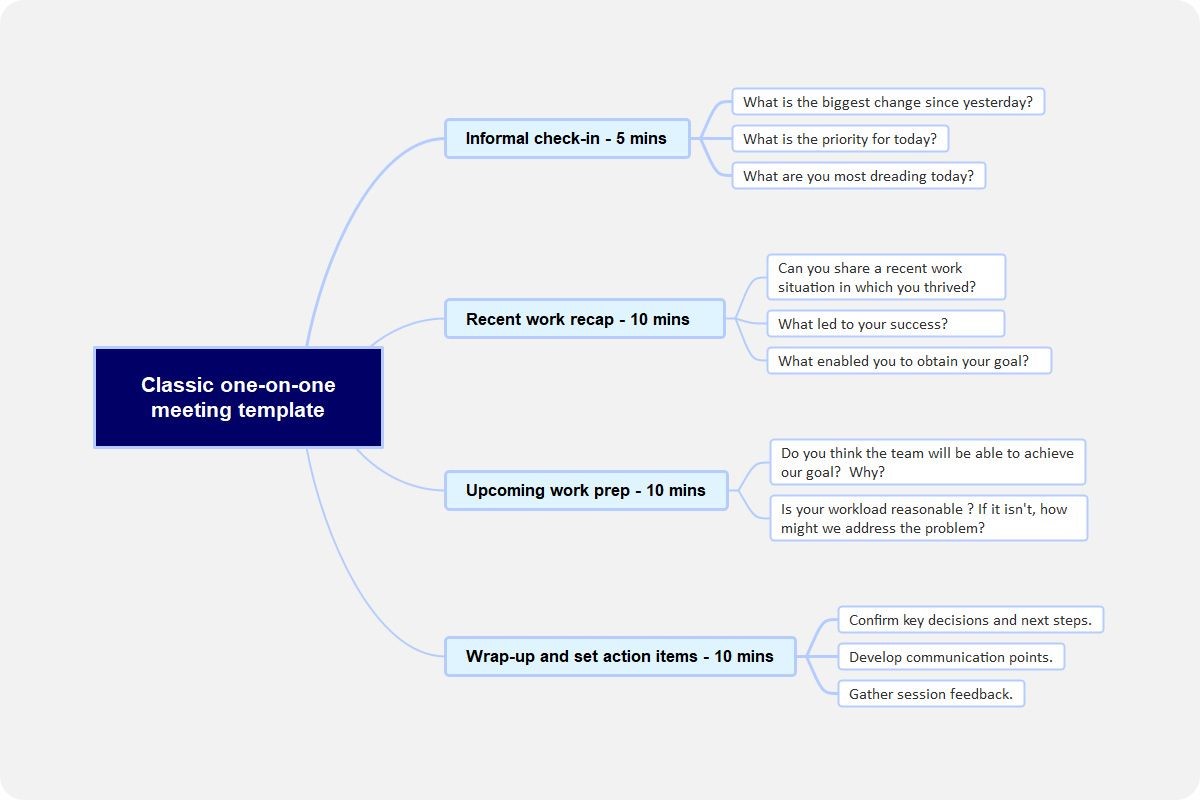 10. Product Statement Template
You can specify the use of the product and its utility with a clear description in the form of a mind map by using this product statement mind map template.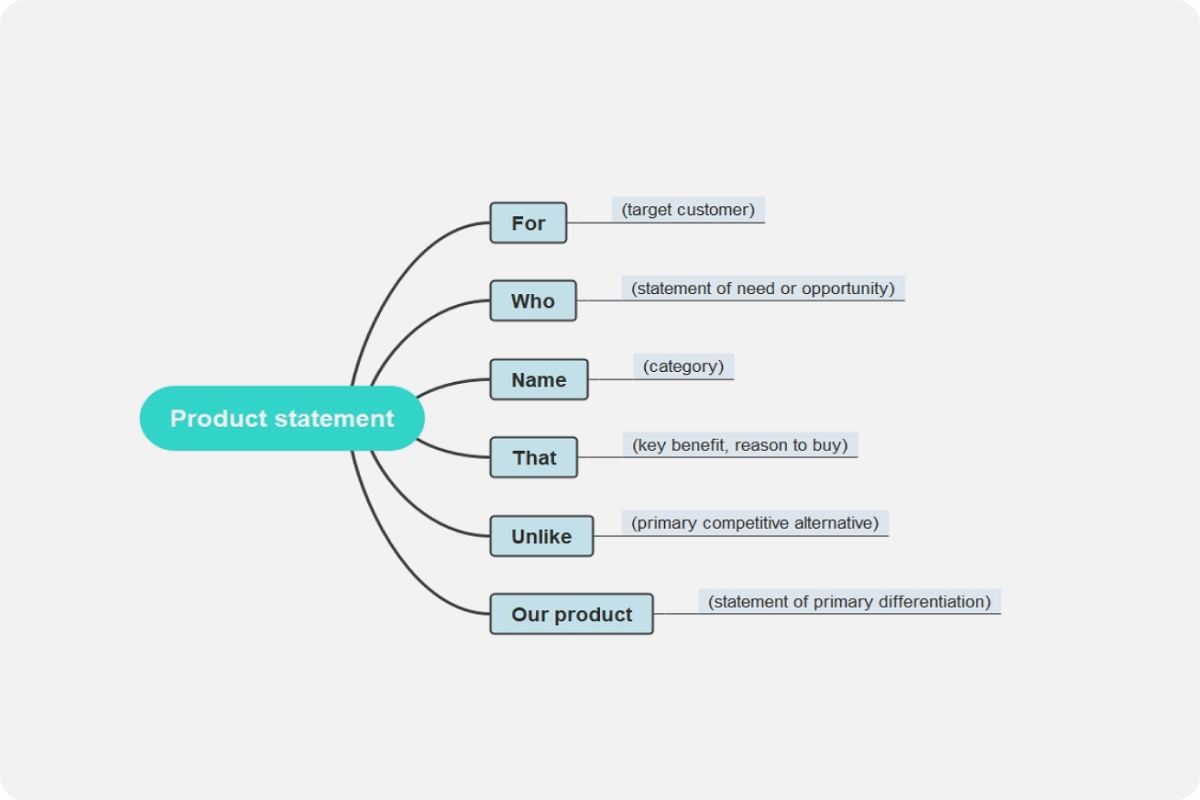 11. Event Brief Template
You can use this event brief mind map templates to develop a complete timeline of an event across a single mind map.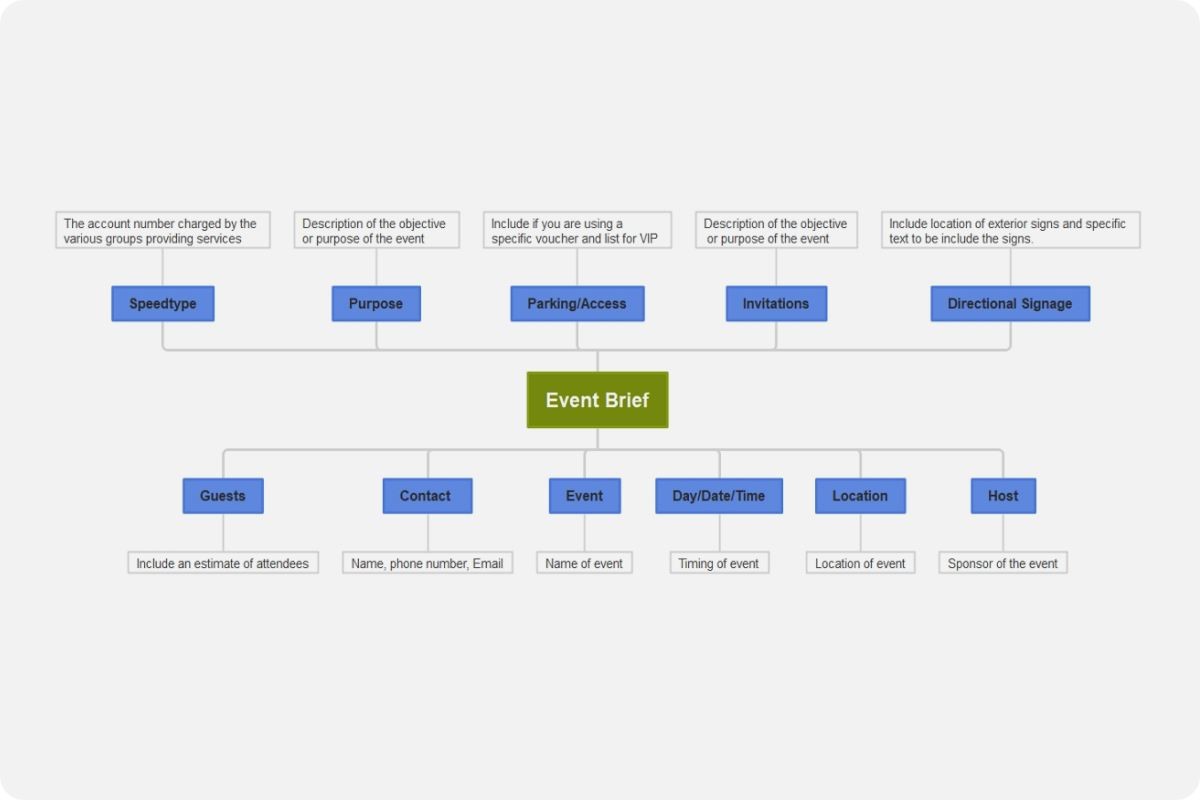 12. Cost Breakdown Structure Template
Have a project whose financial aspects are to be covered? Thiscost breakdown mind map template provides the option of building a clear breakdown of the whole project.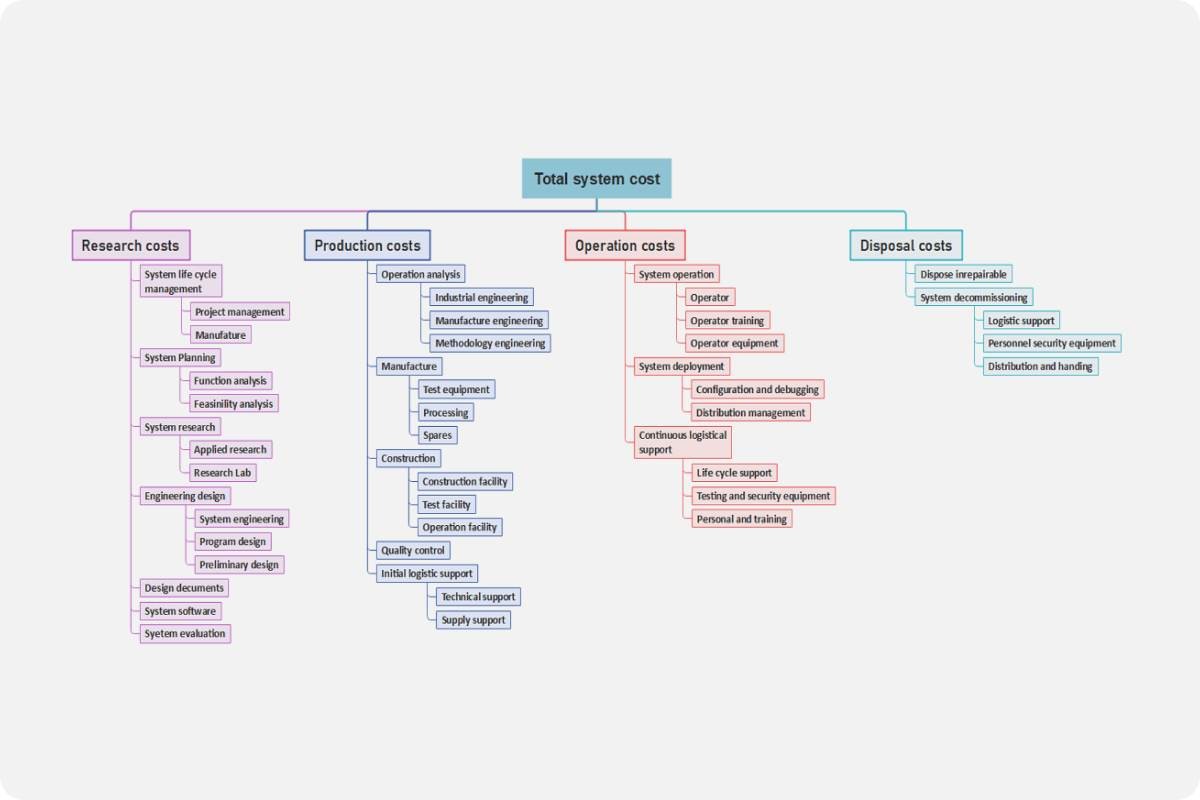 Key Takeaways
This article has gone through a comprehensive technique that can be adapted to create a Google Docs mind map. With the right set of templates, you can use EdrawMind to make the mind map of your choice. This intuitive, expressive, and simple mind mapping tool helps you outline your thoughts to perfection and share the mind maps for effectively cooperating with the team.
With coverage of a wide variety of categories across the EdrawMind Template Center, you can get access to the mind map of your choice. Create the best mind maps under the appropriate category of your choice.