Creating Mind Maps With AI: A Quick Step-by-Step Guide
Boost brainstorming efficiency with an AI tool for mind maps. Instantly visualize and organize ideas using an AI mind map generator.
Create Mind Maps Today!
EdrawMind is a mind mapping tool equipped with 700+ cliparts. This article presents a step-by-step guide to creating a creative mind map to present your idea elegantly. Try EdrawMind and create hundreds of mind maps today!
Is mind mapping easy? You've probably pondered this question while searching for ways to organize your thoughts. Well, good news! Thanks to the mind map AI generator, mind mapping just got a lot easier.
By using the power of artificial intelligence (AI), this tool changes the way you create mind maps. In this article, you'll learn the potential of the AI mind map generator and some best practices to optimize your task. But first, let's find out what a mind map generator AI is.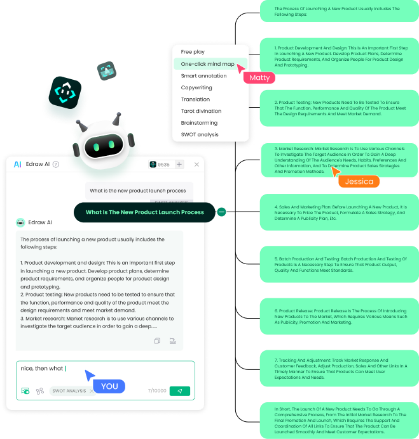 1. What Is an AI Mind Map Generator and Its Benefits?
Here's the deal: An AI mind map generator uses the brilliance of artificial intelligence to whip up mind maps in a flash. All you have to do is provide a few prompts, and voila! The mind map generator AI automatically creates a mind map tailored to your needs.
But hold on! Unlike ChatGPT, which can only give you text-based mind map codes, a mind map AI generator goes the extra mile. It not only provides you with ideas. The AI mind map generator also designs the mind map for you - with branches and all.
How You Can Benefit From AI Mind Map Generators
Now let's discuss how students, professionals, and businesses can enjoy using an AI Mind Map Generator.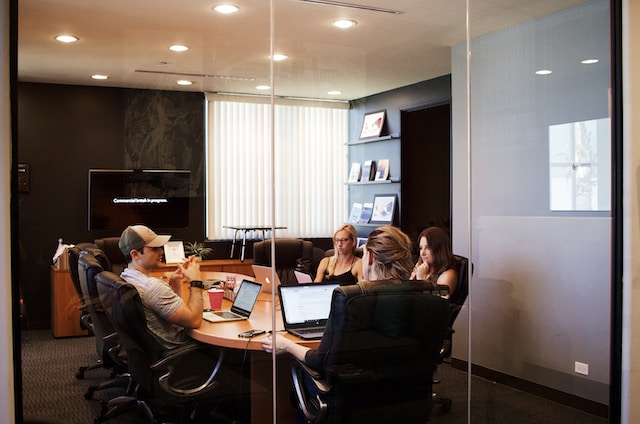 Enhanced Creativity and Organization
The AI mind map generator transforms your prompt into a work of art. It amplifies your creativity and helps you organize your thoughts with finesse.
Improved Learning and Retention
Hey, students, listen up! Everyone knows that studying can be a real drag. But with the mind map AI generator by your side, learning becomes more manageable. Learning becomes a piece of cake by visualizing complex topics and organizing them on a mind map.
Effective Problem Solving and Decision Making
Whether you're a professional or a business owner, AI mind maps have your back. It simplifies the process of breaking down complex problems into manageable pieces.
Efficient Planning and Goal Setting
The mind map by AI helps you bring your ideas together and connect the dots. That way, you see the bigger picture and identify the steps needed to reach your objectives.
Enhanced Collaboration and Communication
Teamwork makes the dream work, right? Well, the mind map generator AI is the ultimate collaboration tool. It fosters collaboration by providing a visual platform for sharing ideas and thoughts.
Ever wished there was a tool that thinks for you and transforms ideas into a well-organized mind map? Wondershare EdrawMind can create a mind map instantly. It has a mind map AI generator turning your prompts into a visual design. No more struggling to connect the dots or running out of creative fuel.
Who Can Use EdrawMind AI Mind Map Generator?
Designers can use the EdrawMind AI feature for visualizing design concepts and ideas. On top of that, marketers can use it for their marketing campaigns. But the possibilities extend far beyond these industries. The EdrawMind AI mind map generator from text works for you, whether you're a student needing to ace your exams or a teacher looking to engage your students.
Features of Wondershare EdrawMind
EdrawMind isn't only about its AI mind map generator. Check out what else EdrawMind brings to the table:
EdrawMind got you even if you're new to AI mind maps. It has a user-friendly interface and helpful in-app instructions.
EdrawMind got that classic, sector, circular, or fishbone mind map layouts. After the AI mind map generator works, you can amp up your mind map with themes and eye-catching visuals that scream your personality.
Share your mind map canvas via social media and links, or invite your team through email. You have control over their access, whether for viewing or editing. With the comment feature, bouncing ideas and allocating tasks are smooth.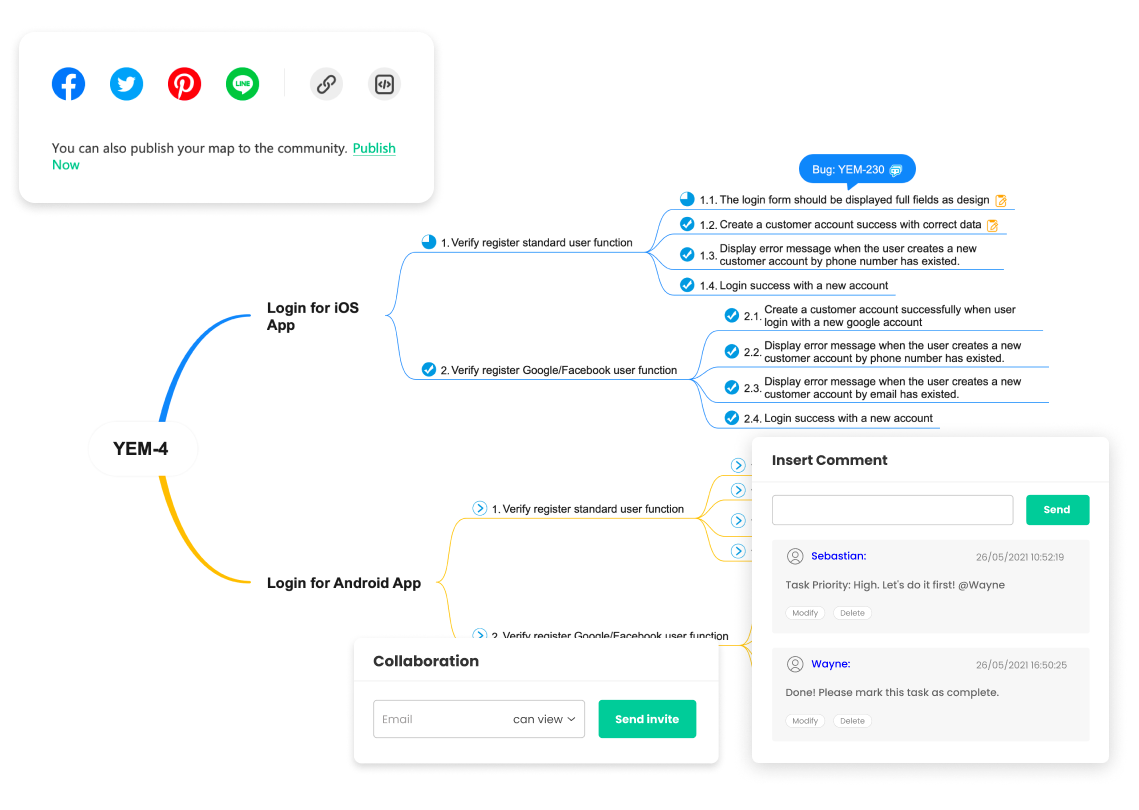 Learn More about EdrawMind AI✨ Brainstorm Intelligently, Mind Map Inspirationally. Empower Your Creativity Now>>
Ready To Use EdrawMind AI Feature? Here's What You Need To Know
Keep reading to find out how to access the EdrawMind AI mind map generator.
EdrawMind understands that you work across several devices. Enjoy using its AI mind map generator on Mac, Windows, Linux, Web, Android, and iOS platforms. EdrawMind is the perfect tool for remote access and ensuring your AI mind maps are always within reach.
You can try the mind map generator AI for free! Yes, you read that right. EdrawMind wants you to experience its mind map AI generator. And if you decide to go all-in, both free trial and paid users receive 200 AI tokens.
You can buy the AI feature individually, even without an EdrawMind membership. Oh, and don't worry about your data. EdrawMind AI respects your privacy and only acts on your commands.
How To Use EdrawMind AI Mind Map Generator
Follow these steps to create mind maps with a mind map ai generator.
Step 1: Install Wondershare EdrawMind and launch it on your device.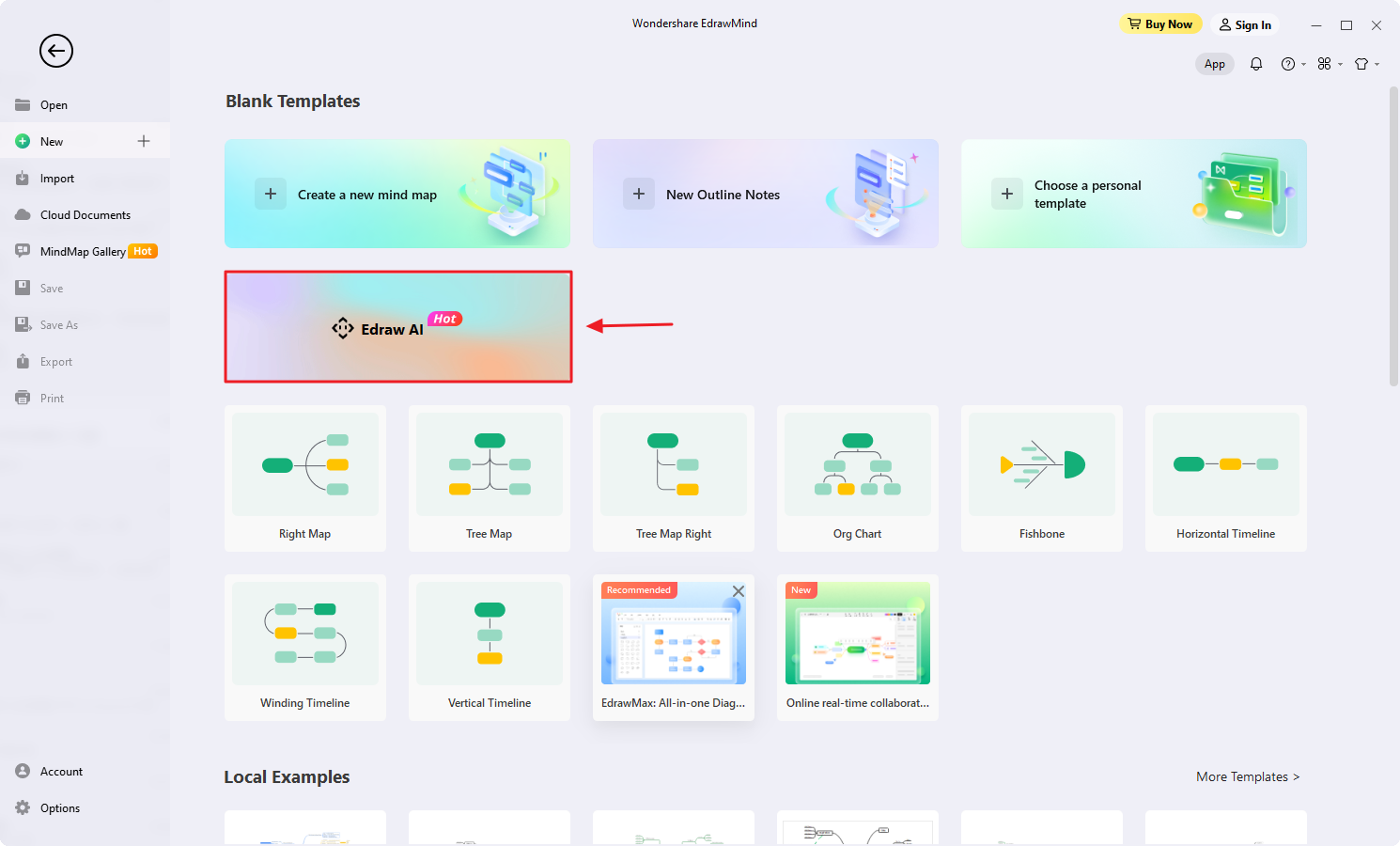 Step 2: Click Edraw AIon the homepage. Then, enter a prompt in the Edraw AIdialogue box and click One-click generation.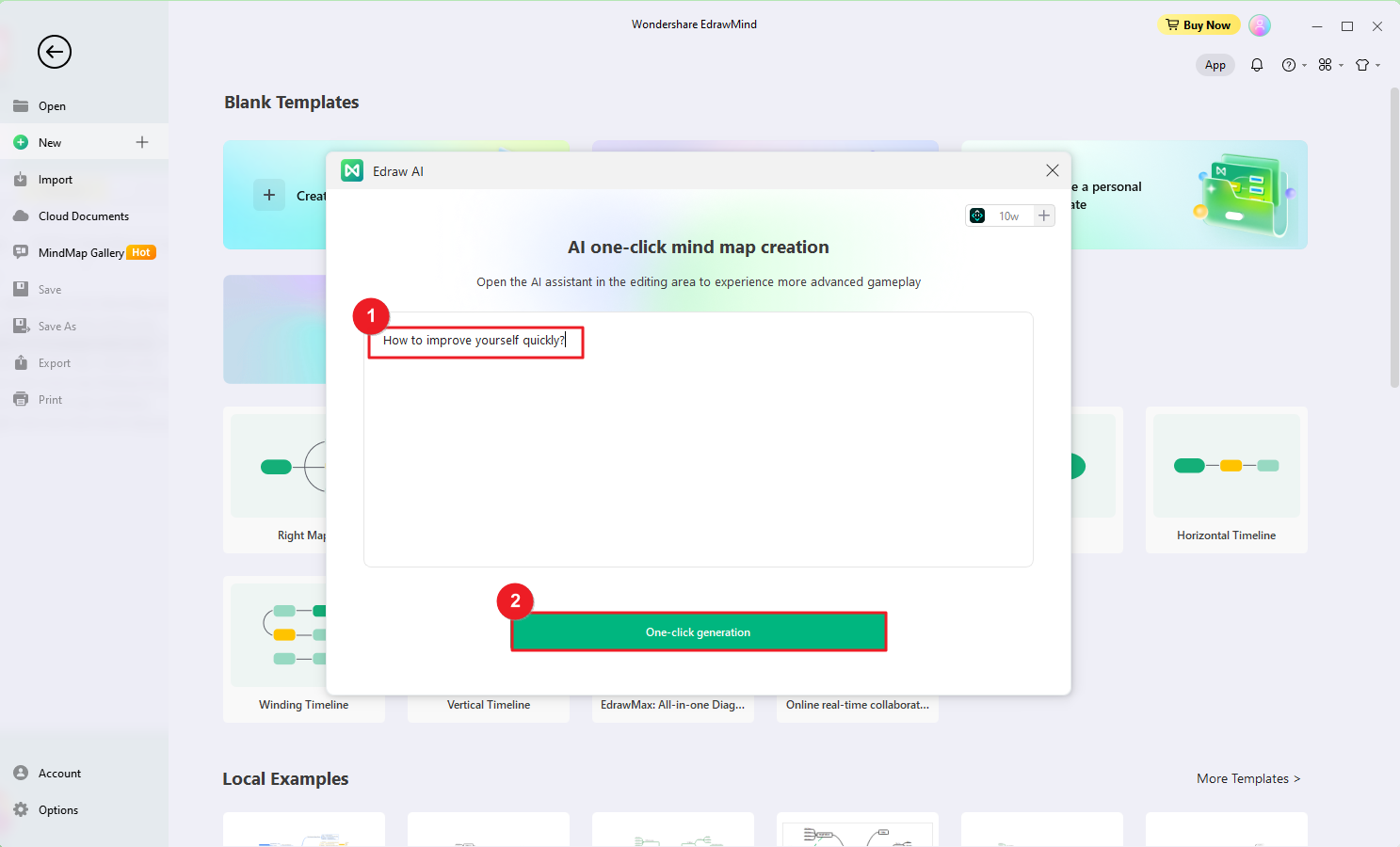 Step 3: Wait while Edraw AI generates the mind map.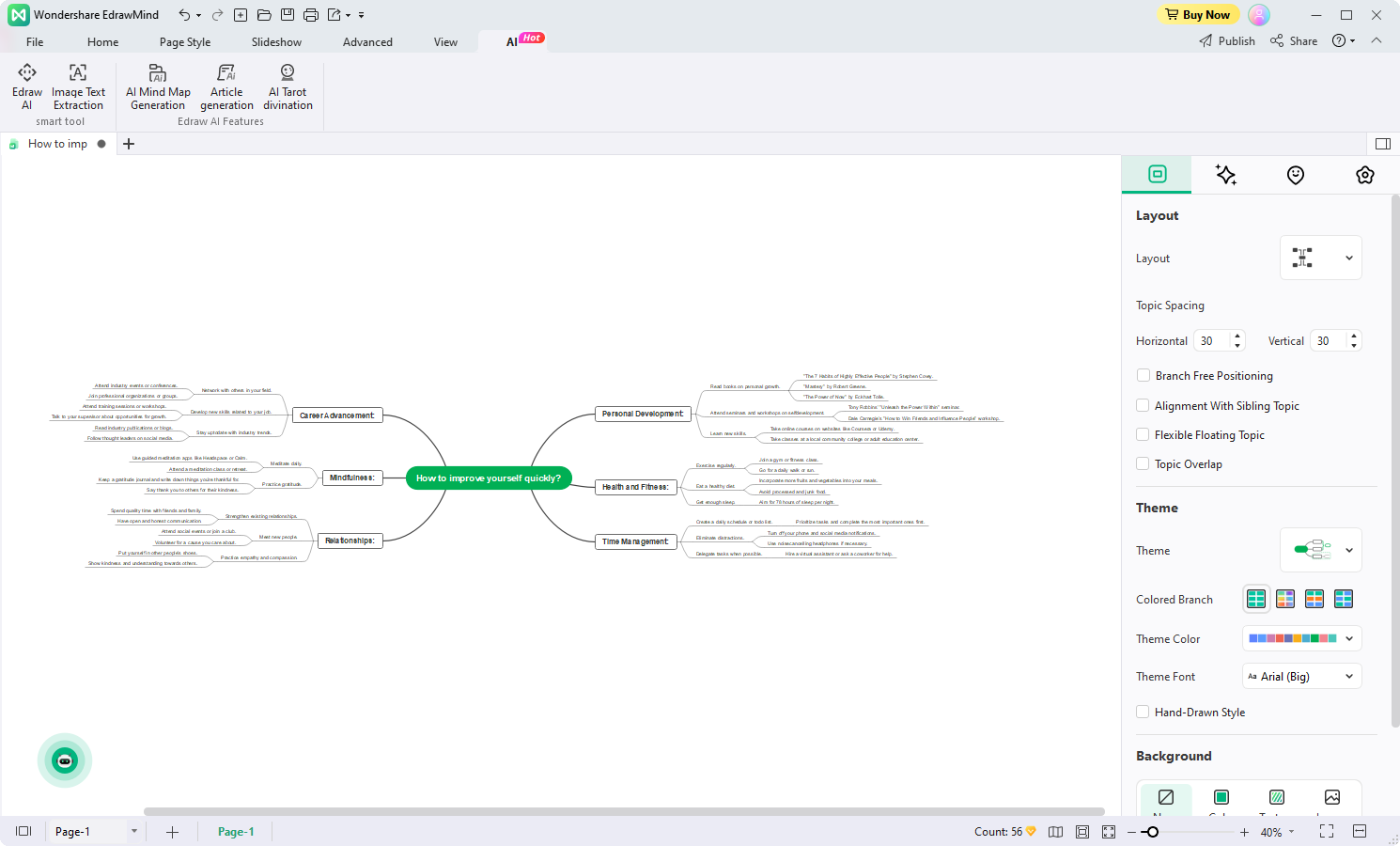 Tips:
Here are other ways to create a mind map with Edraw AI.
Select a Topic shape from the canvas, then click AI intelligent creationin the floating bar. Next, select One-click mind map.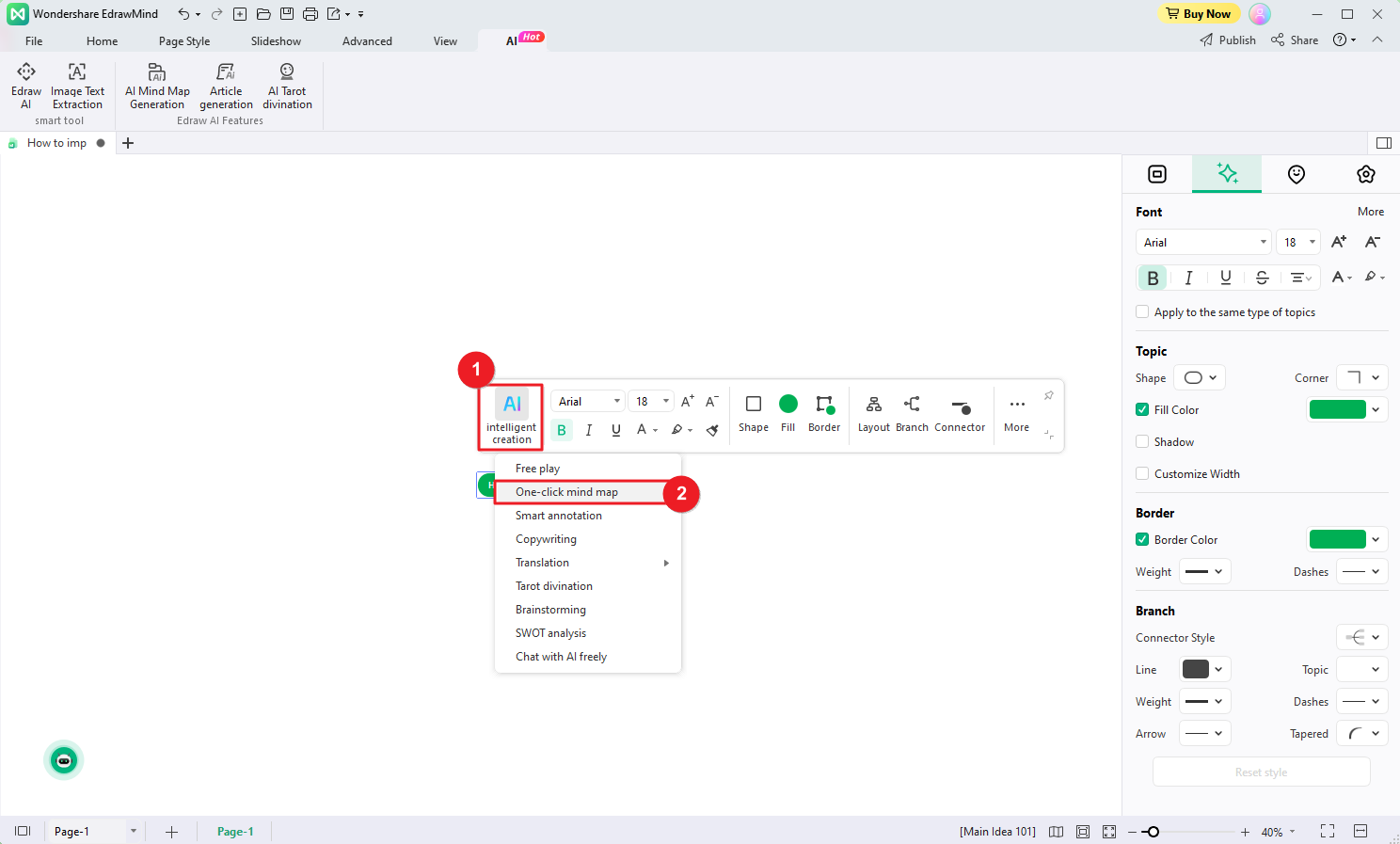 Right-click on the Topic shape and select AI-generated content. Next, choose One-click mind mapand wait for the result.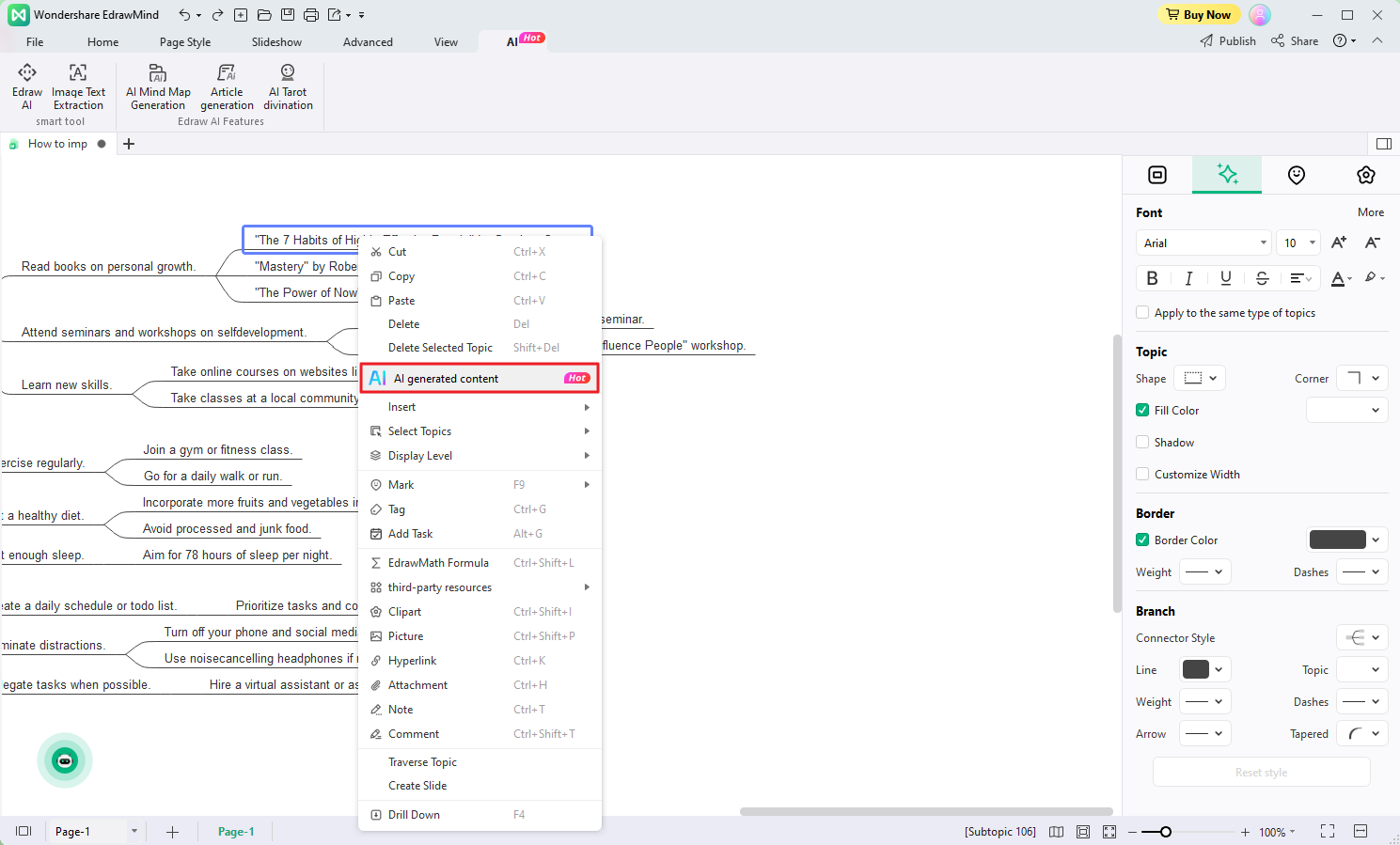 3. How To Format Mind Map Texts Using EdrawMind AI Mind Map Generator
Are you still struggling to find the perfect way to express your ideas in your AI mind map? Well, guess what? EdrawMind's got you with its AI-powered copywriting feature! It takes and amplifies your thoughts, making them more enticing, creative, and easy to understand. Say goodbye to dull and disjointed text and hello to captivating and coherent copies.
Let's see how you can use the EdrawMind AI copywriting tool to your advantage. Follow these steps and learn how to polish and improve the text contents of your AI mind map.
Step 1: There are different methods to access EdrawMind AI Copywriting feature. You can choose one of the following ways.
Select the Topic shape containing the text you want to edit. Next, go to AI intelligent creation> Copywritingfrom the floating toolbar.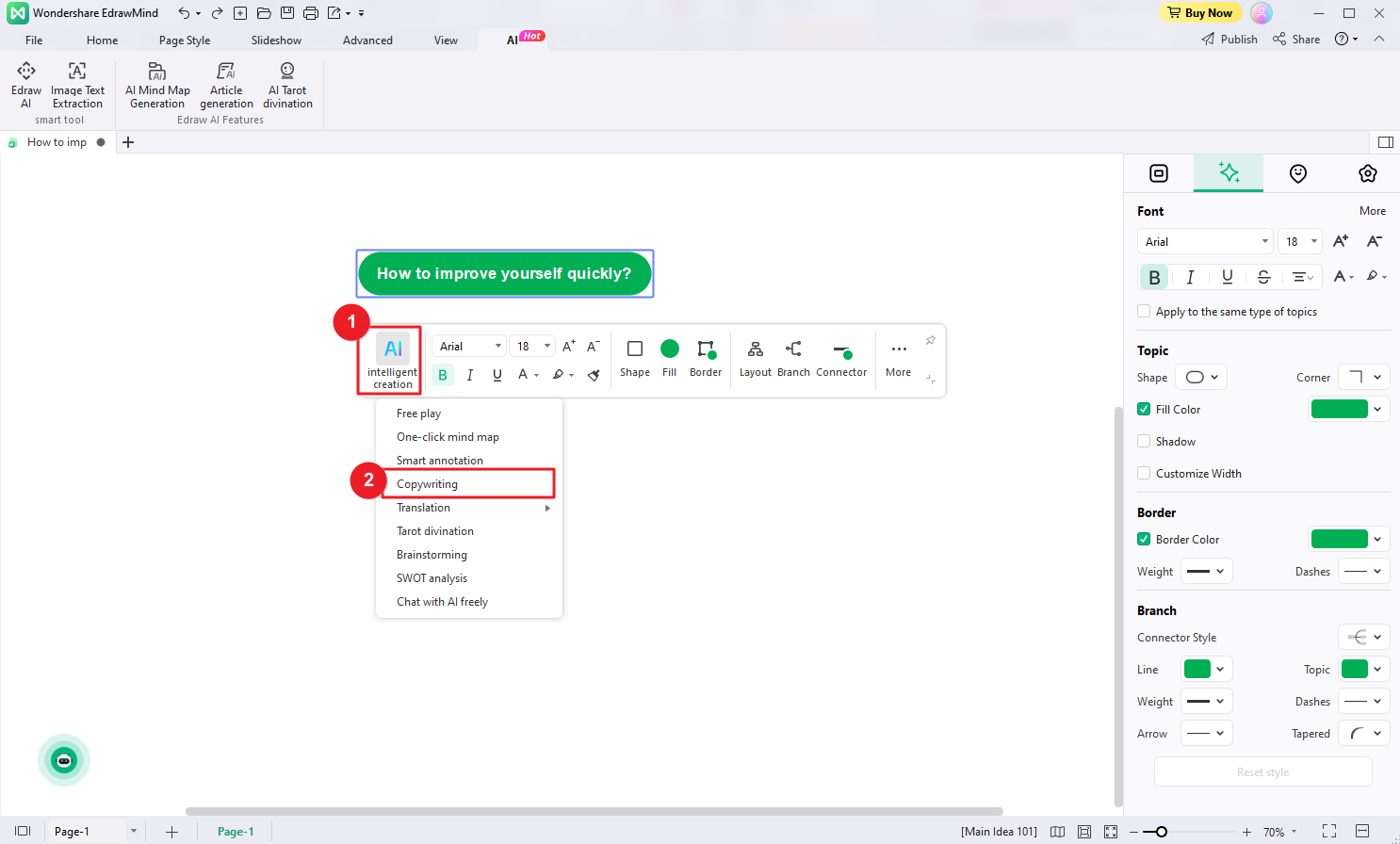 Right-click the Topic shape with the text you want to improve. Next, click AI generated contentand select Copywriting.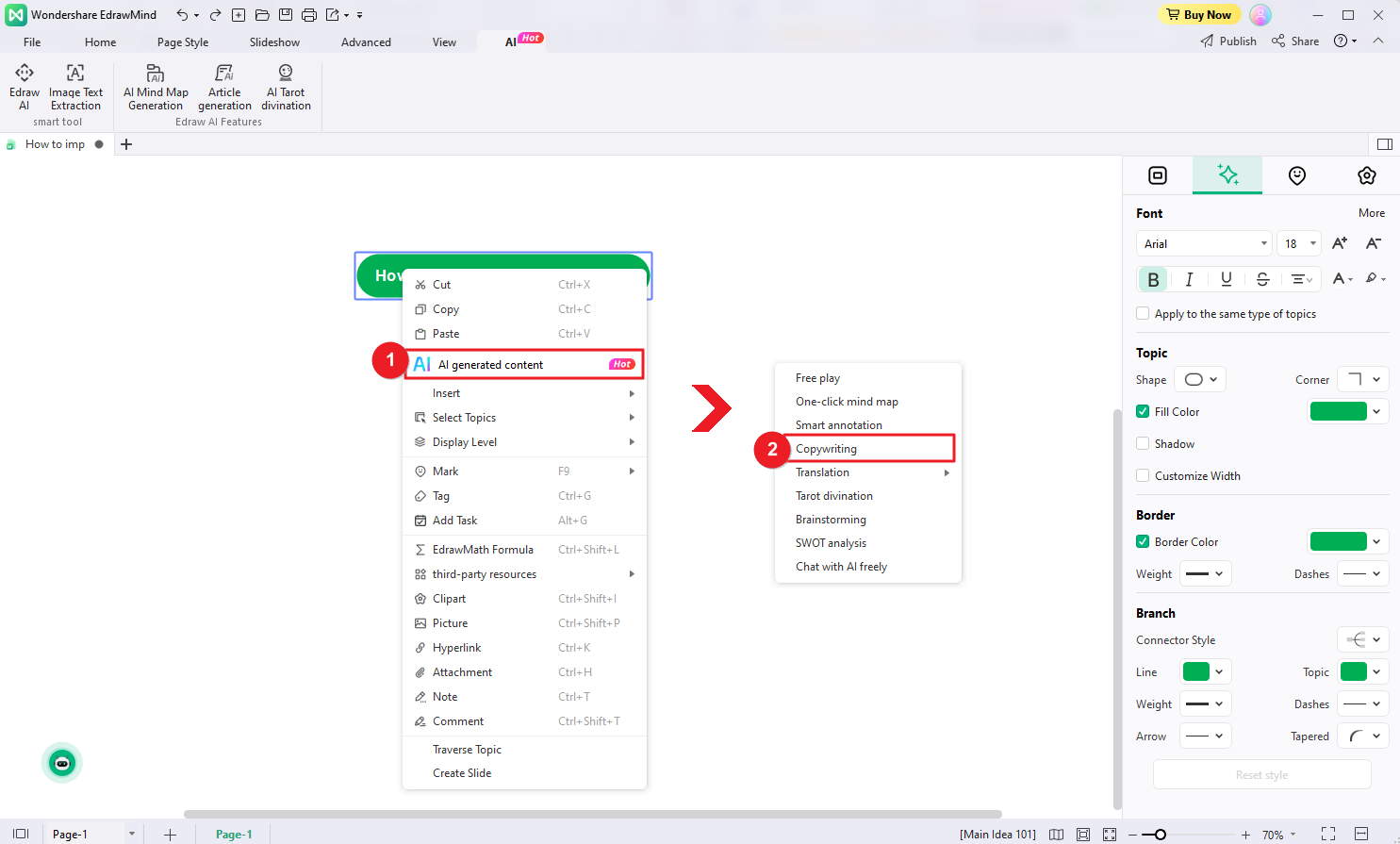 Click Pre-scene setupfrom the Edraw AIpopup window and select Copywriting. Next, enter your content in the text field and click the send icon.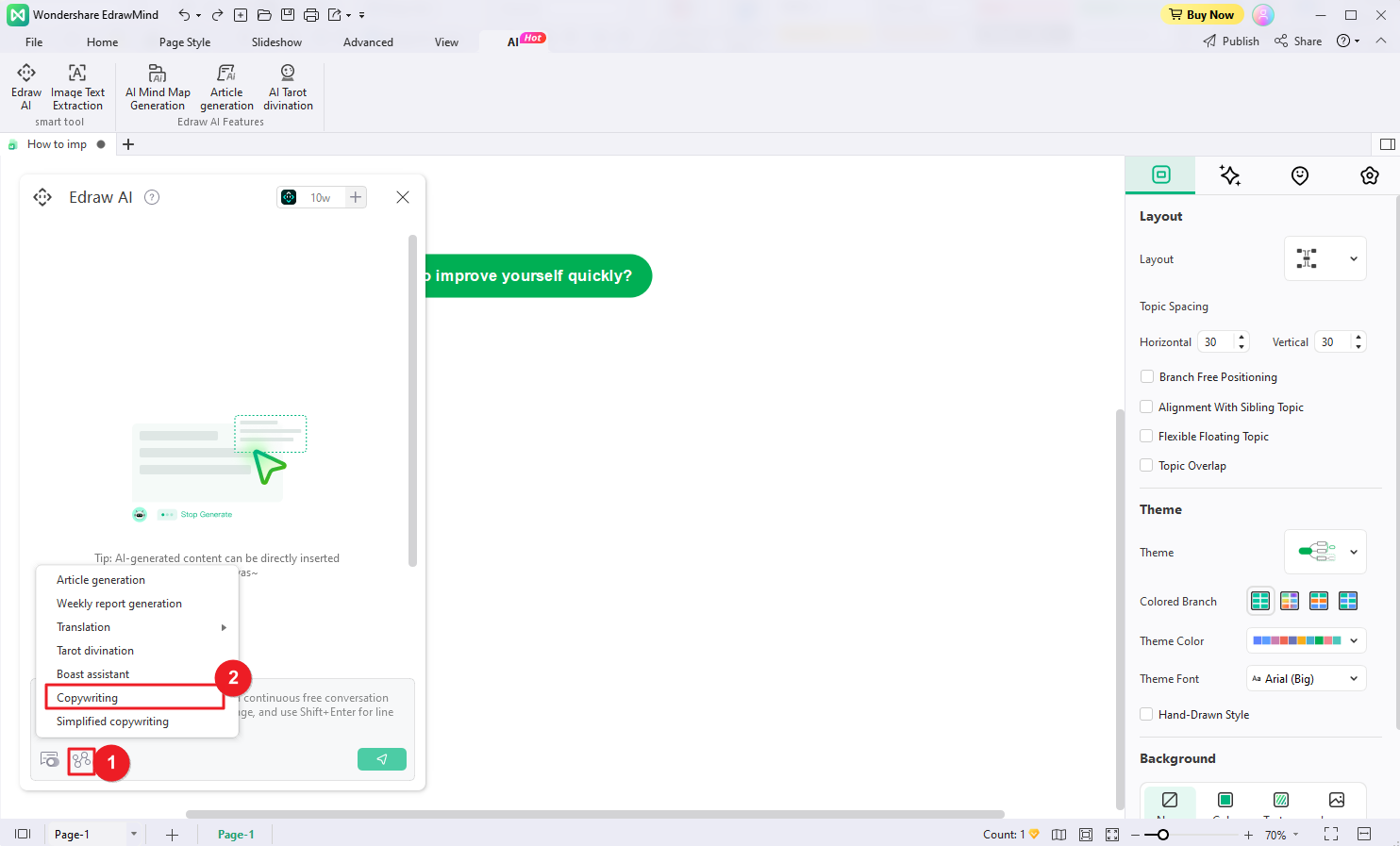 Step 2: Wait as the AI Copywriting tool generates new content.
Note:
Select Simplified Copywritinginstead of Copywritingto generate a brief version of your content that is easier to read and understand.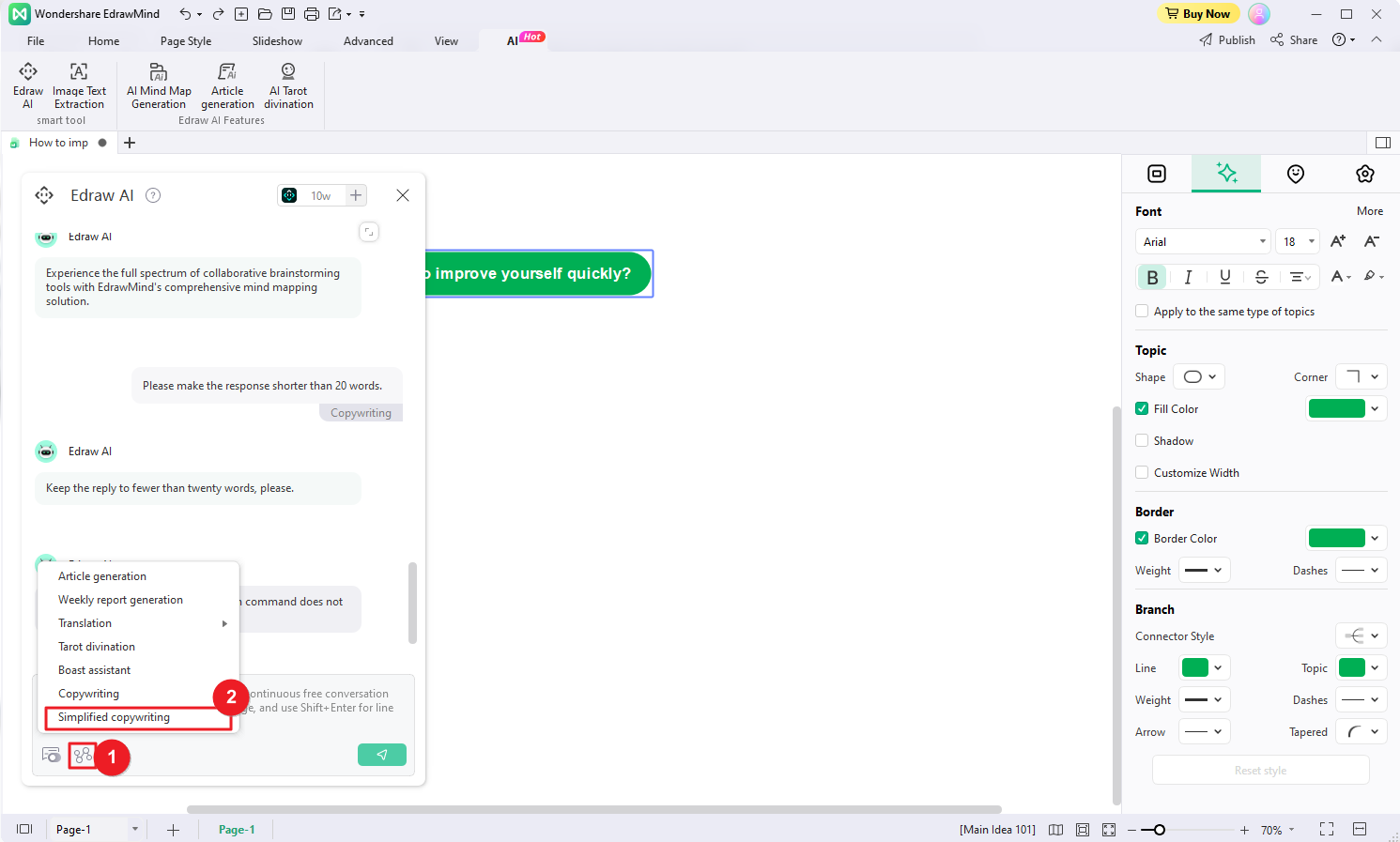 4. How EdrawMind AI Mind Map Generator Helps You Improve Productivity
Let's face it: productivity challenges can hold you back. But don't worry! EdrawMind AI mind map generator makes mind mapping easy. Keep reading to learn how an AI mind map generator by EdrawMind can help you boost your productivity.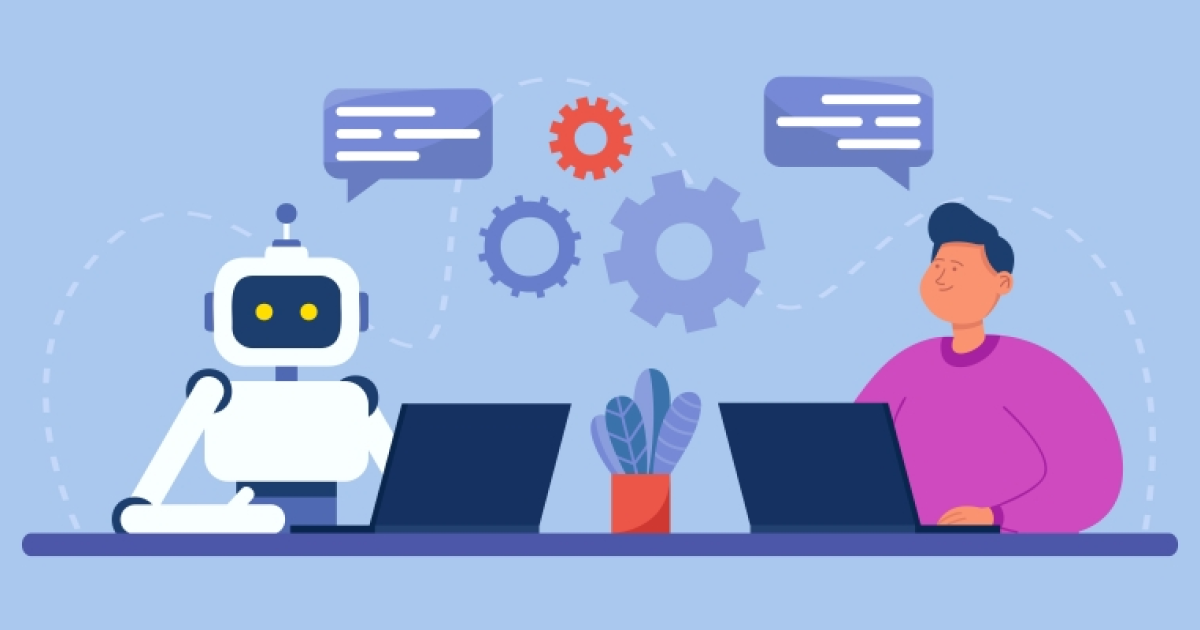 Save Time With Automated Efficiency
Instead of spending hours struggling to develop ideas, let EdrawMind mind map generator AIdo it. Then, collaborate with your team and focus on refining the generated AI mind map and discussing your inputs.
Discover New Perspectives
Imagine effortlessly visualizing ideas and thoughts you may not have even considered. Convenient, right? EdrawMind AI mind map generator analyzes your input and suggests new ideas and connections.
Beat Mental Blocks
Are you stuck in a creative rut? EdrawMind mind map AI generator helps you conquer mental blocks. If you need a starting point, this powerful tool sparks your creativity and gets you back on track.
5. Best Practices While Using EdrawMind AI Mind Map Generator
Discover a few best practices below to enhance your mind mapping experience with EdrawMind AI mind map generator.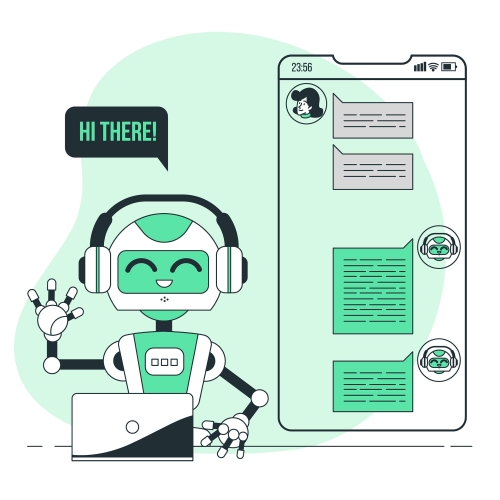 Start With a Clear Objective
Without a specific goal, you're unlikely to achieve the desired results. So, take a moment to define your aim and align your prompts accordingly. Remember, clarity leads to effectiveness.
Improve Visual Hierarchy
A visually appealing mind map is not enough; you need to amplify your mind map. Check the content and confirm its relevance. Enhance your AI mind map by adding more branches, use the AI copywriting tool, or explore the customization features of EdrawMind.
Keep It Simple
Avoid overwhelming your readers with excessive complexity. Instead, keep your mind map simple yet impactful. Highlight the most significant ideas using subtle techniques like color variations, icons, or images. Keep your design clean and clutter-free to maximize the effectiveness of your mind map. Simplify without sacrificing clarity.
Collaborate and Share
Don't rely on your knowledge and opinions. Leverage the insights of your teammates. EdrawMind's real-time collaboration feature and other in-app tools provide you with a platform for enhanced teamwork.
6. Conclusion
By now, you're familiar with the AI mind map generator and how it simplifies your task. It saves time, helps overcome mental blocks, and gives new perspectives. That's why using a mind map AI generator like EdrawMind helps boost efficiency.
But EdrawMind doesn't just excel in these areas. It empowers you to organize your ideas, collaborate effectively, and present with impact. The future is limitless as AI revolutionizes information visualization and organization. So, get the competitive edge that EdrawMind mind map AI generator offers today.
EdrawMind Apps
12 structures & 33 themes & 700+ cliparts
Support Win, Mac, Linux, Android, iOS
Advanced import & export options
On-premises software for business
Enterprise-level data security
EdrawMind Online
12 structures & 33 themes & 700+ cliparts
Access diagrams anywhere, anytime
Team management & Project management