Nike Market Segmentation, Targeting, and Positioning
Explore how Nike stands out from its tough competitors by looking at the firm's marketing initiatives.
Discover More Helpful Information!
Welcome to EdrawMind!
Unleash your creativity and enhance productivity with our intuitive mind mapping software.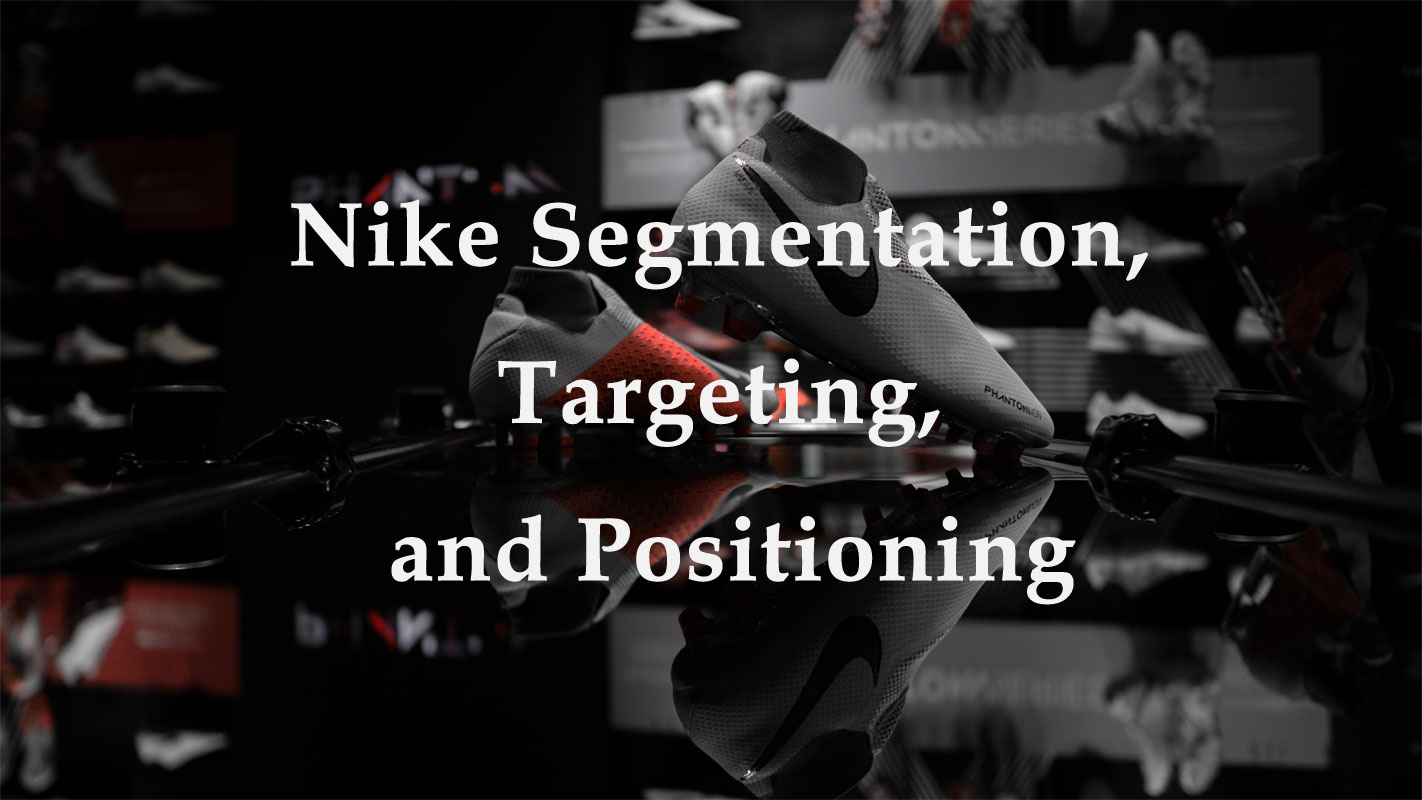 Introduction
Nike is one of the top sports shoe suppliers and sports equipment manufacturers globally. The company was first launched in 1964 by Phil Knight and Bill Bowerman. Whether its shoes and sports apparel for your daily workouts or just want to have signature shoes designed for your favorite athlete, you indeed have tried visiting Nike for these items. This kind of response from its customers reflects one of its marketing strategies to target athletes and young adults.
Since it was founded, Nike has vastly improved its products to be lighter and more comfortable, enabling customers to use its products for longer hours without feeling uncomfortable and sore on their feet. The firm also offers a vast selection of shoe types and colors focusing on training, running, or lifestyle shoes. It has also expanded its brand to provide sports equipment, guards, clothing, backpacks, and soccer balls.
The company's mission is to excel in nurturing and expanding human potential and impacting their customers in different communities. Since it's a global brand, it provides easy access to its products by mounting physical stores worldwide. This strategy and other marketing elements will be comprehensively discussed in this article using the Nike market segmentation approach.
Mind Map: Nike Market Segmentation, Targeting, and Positioning
If classifying facts using charts is not your liking, you can adopt a much easier and modern approach through mind maps. Here's how it looks.
Market Segmentation
Demographic
Geographic
Psychographic
Behavioral
Targeting
15-55 years old
Men, women, and kids
Sports enthusiasts
High-income groups
Urban areas
International locations
Lifestyle
Personality
Activities
Opinions
Interests
Purchase frequency
Consumer loyalty
Positioning
Innovative technology
First choice for sports products
Build a connection between Nike and the achievements of prominent athletes
EdrawMind Apps
12 structures & 33 themes & 700+ cliparts
Support Win, Mac, Linux, Android, iOS
Advanced import & export options
On-premises software for business
Enterprise-level data security
EdrawMind Online
12 structures & 33 themes & 700+ cliparts
Access diagrams anywhere, anytime
Team management & Project management
Market Segmentation of Nike
In its most straightforward meaning, Market segmentation refers to the process of dividing a company's target market into achievable and approachable groups. Nike creates sub-segments based on needs, demographics, priorities, shared interests, and behavioral and psychographic criteria.
The process of identifying the segments will vary from company to company. For Nike, its market segmentation involves four categories - geographic, demographic, psychographic, and behavioral.
For Nike's demographic segmentation, the firm included various age groups, gender, and the customer's financial status. Nike has classified its products according to gender and group, typically between 15 and 55 years old. The company also categorizes its products from men, women, and kids. Nike offers promos, discounts, or cuts prices to reduce costs in special cases. The company's special offers sometimes fall on special occasions to entice customers to buy their products. It's Nike's way to have customers buy products that they cannot afford before the discount.
The presence of physical stores in different parts of the world is one of Nike's strategies under its geographic segmentation. This segment acknowledges that each country has varied lifestyle habits and cultures. The company introduced different products for various countries that meet the customers' needs. Nike conducts multiple promotional campaigns in the US, Europe, Australia, Asia, Africa since sports vary in regions and cities. You might notice that most commercials in the US focus on baseball and football, while in Europe, ads refer to soccer.
Nike also customizes its campaigns in New Delhi, India, by promoting cricket equipment and rugby for England and Sydney. Nike's most significant markets include North America, China, and Western Europe, where the firm performs segmentations more and focuses on urban areas.
Nike's psychographic segmentation tackles offering their customers a selection of products that can cater to their needs and suit their interests. This stage in the Nike market segmentation allows Nike to explore the preferences of every customer.
Finally, the behavioral segmentation of Nike is about providing benefits to customers through clothing, comfortable footwear, and essential sports equipment. Nike also creates a series of versions for a product to satisfy the preferences of each customer. Nike gives its customers the mindset of feeling athletes if they use Nike products. It also builds customer engagement by offering distinct quality and innovative products to choose from. More importantly, Nike allows its target market to share their experiences with family and friends, including product reviews on the internet and other social media channels. This, in turn, will have a significant effect on customers' purchasing behavior.
Targeting of Nike
This marketing strategy phase includes systematically choosing the segments that will yield the most efficient and practical approaches to achieve the firm's goals. As you know, Nike has three classifications of its target customers, including men, women, and kids. For men, Nike designs shoes for running, lifestyle, gym and training, American football, football, tennis, golf, crickets, baseball, basketball, skateboarding, softball, and athletics.
Nike includes yoga in its shoe selection for women. Meanwhile, the company targets young athletes in its kids' classification. Besides providing quality shoes, Nike offers various colors for its products since the company believes that comfort and the products' physical appearance can give satisfaction and enjoyment to customers.
Positioning of Nike
Positioning is all about placing the company's brand in the market with other competitors. Nike has strategically positioned its brand as a market leader for sports equipment that provides innovative and premium quality technology. Nike's swoosh logo, "Just Do It" slogan, and its promotional initiatives to connect to magnificent achievements of great athletes convinced its customers that it's a victorious and ambitious brand. Nike' speaks' into athletes' hearts through meaningful and unique feelings, making the firm exceptional from its competition. The company has also solidified its place in fashion, where a part of its products defines specific markets' lifestyles.
Nike has effectively imprinted a strong belief in its customers' minds that its products are the best options every time they need to buy sports products.
Table
The Nike market segmentation, targeting, and positioning will be ideal to the points discussed above outlined in simplified words. The table below will provide a quick illustration of Nike's three elements for its marketing initiatives.
Segmentation

Targeting

Positioning

Demographic

15-55 years old

Men, women, and kids

Sports enthusiasts

High-income groups

● Innovative technology

● First choice for sports products

● Build a connection between Nike and the achievements of prominent athletes

Geographic

Urban areas

International locations

Psychographic

Lifestyle

Personality

Activities

Opinions

Interests

Behavioral

Purchase frequency

Consumer loyalty
Key Takeaways
Nike, through the years, had its formidable competition but continues to solidify its brand in the industry, thanks to its effective marketing initiatives. Similar to other international brands, it is very evident in Nike's marketing approach the intent to vary its product offering depending on its target customer and location. In the industry where Nike belongs, it is essential to study every marketing segment to cater to its customers' needs better. For example, a target market in countries that experience winter must not offer summer products. The same goes for a basketball country that must not be provided with equipment used to play cricket.
This also goes to other companies who want to use Nike's market segmentation, targeting, and positioning strategies. Besides the weather, it is also vital to consider the culture and preferences of customers in a specific region or location for the product to have value to them. Meanwhile, your brand does not necessarily have to be in the global market to take inspiration from Nike's principles. There are fundamental principles that smaller companies can use for their brands.
This article also presented a simplified diagram to categorize the three principles in Nike's marketing strategy. Modern diagramming utilizes mind maps for illustration. EdrawMind is a mind mapping tool that uses a friendly interface ideal for beginners and advanced users. The pre-built templates on market segmentation and STP Analysis are helpful, especially for those who do not want to structure their mind map from scratch. The software is flexible enough, giving you options for creating and editing your mind maps. You can use the browser or launch the software from your desktop. Either way, the features stay the same.
References