KFC Mission and Vision Statement Analysis
71% of KFC employees are motivated by the company's vision and mission statement. Comparable data reveals that maintaining staff motivation requires a defined goal statement and a set of basic corporate values that are consistent.
Discover More Helpful Information!
Welcome to EdrawMind!
Unleash your creativity and enhance productivity with our intuitive mind mapping software.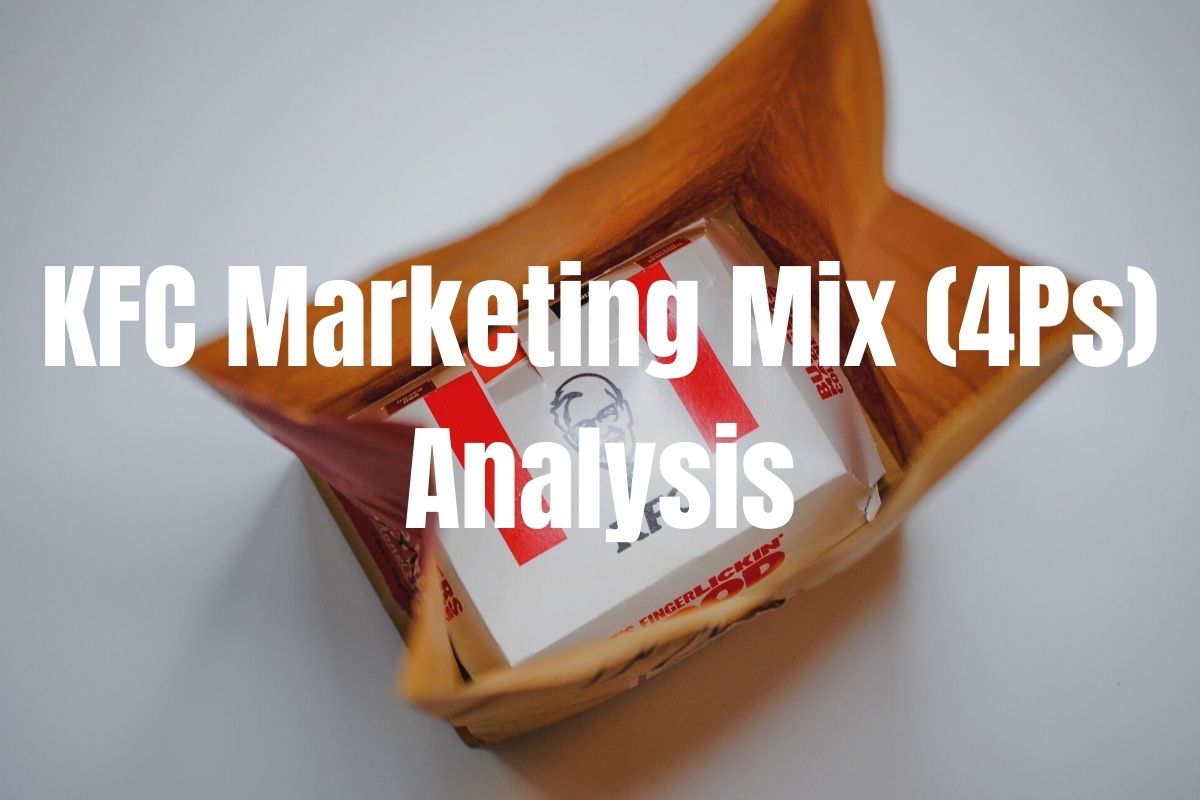 KFC stands for "Kentucky Fried Chicken" and it is the biggest food fried chicken franchise. In 118 countries and territories, the firm has over 18,000 restaurants. The firm, which is led by CEO Muktesh Pant, recently reported $23 billion in revenue. A company's goods or customers might be the focus of a mission or vision statement. 
The objective of the statement is to define a corporation and its main mission. A company's principal guidance in formulating strategy, outlining objectives, and making daily choices is the mission statement. Every reason for a company's existence must be communicated in its mission statement so that customers understand what motivates it.
Here, this post shows the details of KFC's mission and vision statement. 
1. KFC Mission and Vision Statement Analysis Mind Map
The mission and Vision statement of KFC has incorporated the purpose items to serve their targeted population and as well as a component of its corporate main principles and values.
2. KFC's Mission Statement
While embracing its principles of cooperation, respect, responsibility, transparency, and innovation, Kfc's main focus is on boosting the success of its business partners, employees, and consumers. KFC stresses earning the favorite of targeted consumers in their mission statement. Customers' tastes are a crucial influence on the Company's business, according to this aspect. KFC, for example, modifies its menu and recipes to fulfill customers' tastes for fast food items such as cheeseburgers and fries to become a popular spot.
A company's mission statement might be addressed to its products and its consumers. The expression is also known as a credo or philosophy. The objective of the statement is to define a business and its main mission. The statement, according to the contemporary management expert, is a company's fundamental guidance in formulating strategy, defining goals, and constantly making choices. Every reason for a company's existence must be communicated in its mission statement so that customers understand what motivates it.
3. KFC's Vision Statement
"To provide food in a quick, pleasant setting that caters to cost-conscious, health-conscious people," says the KFC vision statement. The KFC vision statement addresses a variety of strategic planning. As mentioned in the "modern customer experience" part of the vision statement, the business emphasizes innovation to meet current market demands. KFC's products are also described in the vision statement's "great-tasting, high-quality meals" section. Kfc's vision statement specifies the type of business approach it takes for organizational growth by declaring it "modern, progressive." The creation of Kfc goods and services to satisfy consumer tastes and demands is a strategic aim tied to this vision statement.
KFC's vision statement meets all of the requirements for creating a great vision statement. The Company's business vision, for example, is succinct and straightforward. It's also concerned about the future. The statement becomes more stable in terms of applicability for future business conditions as a result of this concentration. The business vision statement is also challenging and inspirational because of the emphasis on creating an even greater KFC. These attributes contribute to the Company's corporate vision becoming successful. However, including data on how the firm may improve itself would be a good addition.
4. KFC's Core Values
We make the following commitments to govern our decisions and actions:
Teamwork: We encourage and support a varied but cohesive team. We engage experienced, skilled individuals who collaborate to achieve our joint objectives.
Privacy & Safety: The need for safety is vital for KFC. Positive perceptions shared knowledge, and on-the-job training and certification are required so that all employees are aware of the Company's cost-price linkages and how they connect to the markets.
Pricing & Productivity: Individual and group encouragement must be used to boost productivity, which must be viewed as contributing to job security and corporate well-being. Product pricing is a combination of fine-tuning the cost-price relationship and mixing market circumstances.
Viability in the Long Run: To guarantee that the company remains valid even after a decade requires constant attention to the different trends and factors that will help it remain in the market. Corporate viability requires both short- and long-term planning.
5. Key Takeaways
Many, but not all, of the criteria for producing ideal mission statements are met by the primary takeaways from Kfc's Mission and Vision statement. For example, the Company's corporate purpose incorporates items (meal and drink) as well as a component of its corporate philosophy and self-concept (being the favored location and manner).
KFC, on the other hand, excludes data on its target customers (every customer), target markets (global), and partners (employees or workers). By including such extra information, the organization may boost its corporate mission. This attempts to make the corporate mission statement more easily implemented in all areas and parts of Kfc's business organization and franchisee sites.
Just like KFC, you can have a mind map for your startup or Company too. With EdrawMind making mind maps have become easier and less time-consuming. They offer built-in templates for you to choose and edit accordingly, and you'll be good to go.
EdrawMind Apps
12 structures & 33 themes & 700+ cliparts
Support Win, Mac, Linux, Android, iOS
Advanced import & export options
On-premises software for business
Enterprise-level data security
EdrawMind Online
12 structures & 33 themes & 700+ cliparts
Access diagrams anywhere, anytime
Team management & Project management
6. References