Coca-Cola Segmentation, Targeting, and Positioning
Feed your curiosity on how Coca-Cola continuously provides premium quality products by exploring its marketing principles effectively.
Discover More Helpful Information!
Welcome to EdrawMind!
Unleash your creativity and enhance productivity with our intuitive mind mapping software.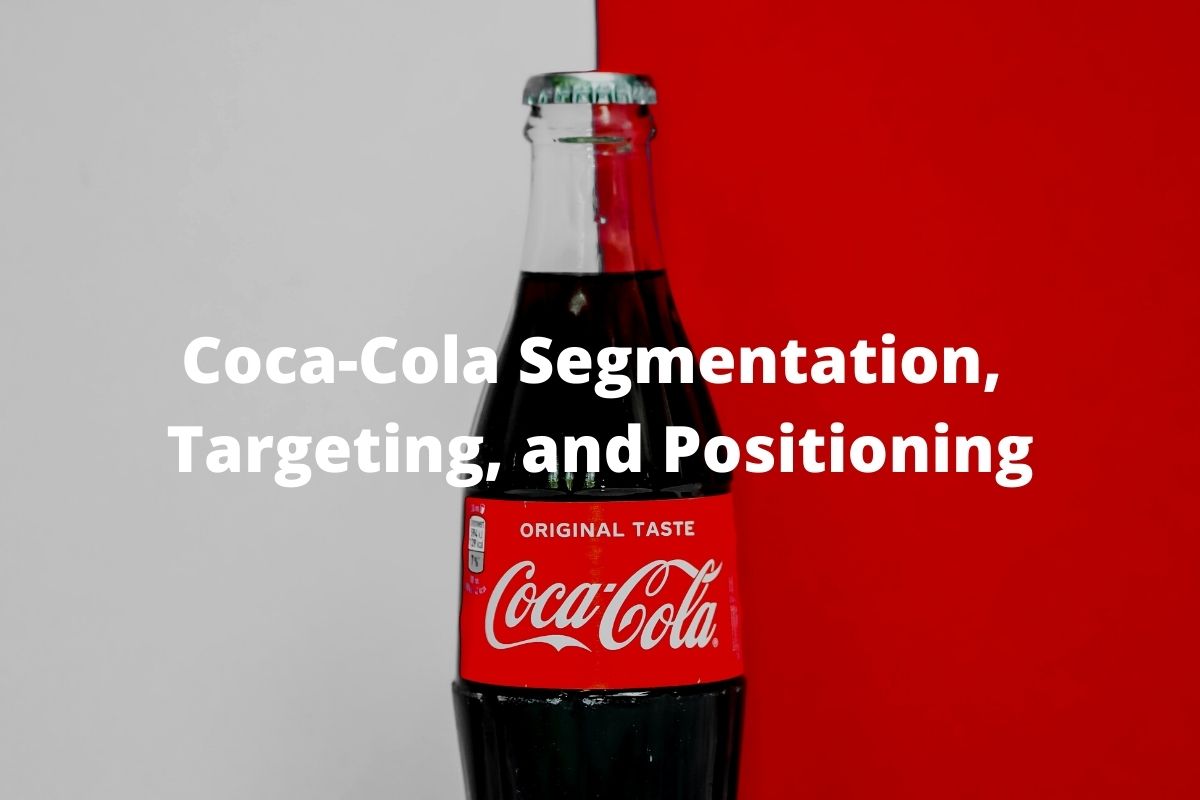 Introduction
Coca-cola is generally tagged as the 'soft drink' of the world (Bell 2004). The company started selling its drink in 1886 when Dr. John S Pemberton charged his customers five cents per bottle. Since then, the brand has become the leading soft manufacturer globally with over 700,000 employees with more than 500 brands.
The company has been very successful in its campaign that it has solidified its status to be one of the icons in American culture. As it continues to expand globally, Coca-Cola partnered with several bottlers worldwide to go over all the processes of every product.
Behind the company's success is a marketing approach that typically guides Coca-Cola to market its products. Most companies generally classify their marketing strategies into different categories. As with Coca-Cola, market segmentation, targeting, and positioning are three essential factors that helped the company effectively cater to its target customers.
The subsequent chapters of this article will analyze these three variables in Coca-Cola's marketing strategy. This can also serve as a guide for startups to formulate their marketing approach.
Market Segmentation of Coca-Cola
Market segmentation refers to classifying potential markets in segments or groups with common needs and responding similarly to a specific marketing action. This approach allows firms to target various categories of customers that perceive the absolute value of particular products and services variable from one another.
Coca-Cola's market segmentation focuses on four various elements, namely geographic, demographic, psychographic, and behavioral. Coca-Cola might have originated from the United States, but it has expanded its brand to various countries across the globe over the years. The company's geographic segmentation aims to drive the market into different geographical units, including cities, regions, and neighborhoods. While Coca-Cola might be focusing on urban and suburban areas, it also ensures a countrywide product distribution network. This is in the realization that as the company expands, there is a demand from those in rural areas.
Meanwhile, the demographic segmentation of Coca-Cola is divided into sub-segments based on various variables like age, occupation, family life cycle, race, religion, generation, social class, and nationality. These variables are the most popular basis of Coca-Cola to distinguish customers groups. The psychographic element of the Coca-Cola market segmentation is categorized into different groups based on lifestyle, personality, or values.
The behavioral variable is the final element in Coca-Cola's marketing segmentation. It generally focuses on the customers' knowledge of, use of, response, and attitude towards its products. Most marketers treat the behavioral variables as excellent starting points for formulating market segments.
Targeting of Coca-Cola
Coca-Cola's targeting strategy is broader, not only because of its global presence in the market but also with the several products that they provide. There is also the need to satisfy various customers, ranging from average to health-conscious ones. The primary target of Coca-Cola is younger customers within the age bracket of 10-25 and a secondary market composed of people aged 25-40.
The company targets the market that desires an intense flavor with their regular cola drinks in terms of taste. Meanwhile, diet cola drinks and their variants target those customers that are health conscious. Coca-Cola campany has also expanded its product to non-cola beverages to target those not fond of drinking its regular cola drinks. A Coca-Cola product such as Sprite is specifically designed to target teens and college students, while others target the young working group.
EdrawMind Apps
12 structures & 33 themes & 700+ cliparts
Support Win, Mac, Linux, Android, iOS
Advanced import & export options
On-premises software for business
Enterprise-level data security
EdrawMind Online
12 structures & 33 themes & 700+ cliparts
Access diagrams anywhere, anytime
Team management & Project management
Positioning of Coca-Cola
Positioning tackles how products will stand with the competition, which offers the same products and services in the market and customers' minds. An excellent positioning transforms a product into a unique one, making customers consider using it. In a marketplace with various cluttered products showcasing similar benefits, an effective positioning strategy makes the product stand out among others and creates curiosity from customers.
With Coca-Cola, it positions its products as thirst-quenching and refreshing. The products they offer are said to bring joy to its target market. The drinks and other products from Coca-Cola are also associated with having a great time with family and friends while enjoying daily life. Additionally, the company also markets its products consistently and of premium quality.
For those looking for high-quality drinks, one of the names that will surely come into their minds will be Coca-Cola. The company has an extensive selection of refreshments; each offers a positive experience for consumers. In contrast to other beverage brands, Coca-Cola brands itself as a product that provides happiness and positive in customers' lives. Ultimately, the company's primary focus is to cater to the needs and preferences of its global customers.
Table
The Coca-Cola market segmentation, targeting, and positioning variables are comprehensively described above. You can refer to this table below for a simplified list of how the company categorized these variables and principles.
Market Segmentation

Targeting

Positioning

Geographic

 

-Thirst-quenching and refreshing products

-Promotes happiness and positivity for every drink

Region

Domestic

International

 

Density

Urban

Rural

 

Demographic

 

 

Age

10-40

 

Gender

Males and females

 

Life-cycle stage

Bachelor, singles not living at home, newly married couples, Full Nest I and II

 

Income

Average, above average, high-income earners

 

Occupation

Professionals, students, employees

 

Behavioral

 

 

Degree of loyalty

Hard-core and soft-core loyals

 

Benefits sought

Refreshment, satisfaction of habit, enjoying the good taste, spending time with people

 

User status

Regular users

 

Personality

Easygoing, ambitious, determined

 

Psychographic

 

 

Social class

Working, middle, and upper classes

 

Lifestyle

Explorer, aspirer, succeeder
Mind Map
Now that you have categorized each principle's components in Coca-Cola's marketing strategy, presenting it through a diagram like a mind map can be ideal. A mind map allows viewers to understand better the connections of the elements of your marketing approach. See the example below.
Key Takeaways
Suppose you are to open your beverage store, Coca-Cola's marketing approach can be helpful. The company might be a giant one, but several principles are also applicable for startups, looking at its marketing treatment. It is just a matter of localizing each variable to fit into your brand's marketing approach. The diagram and discussion above can also be helpful if you are studying marketing and plan to create your first marketing strategy using marketing segmentation, targeting, and positioning principles.
It can also be beneficial to organize all the components through mind mapping software, similar to what was illustrated above. EdrawMind is a user-friendly mind mapping tool that offers a straightforward process for creating mind maps online. If you want it to look playful, you can even put images, shapes, and other elements to your diagram. The interface is easy to navigate, giving first-time users ease. If you find it a handful to make your mind map structure, you can use pre-built templates of the Market Segmentation and STP Analysis. The templates will provide you with a framework, and all you have to do is input the information on the diagram. The software is also very flexible as users can either work on their mind maps through a browser or from their desktops.
References