Starbucks Marketing Mix (4Ps) Analysis
Learn how Starbucks analyzes and implements its marketing strategy through a straightforward analysis approach.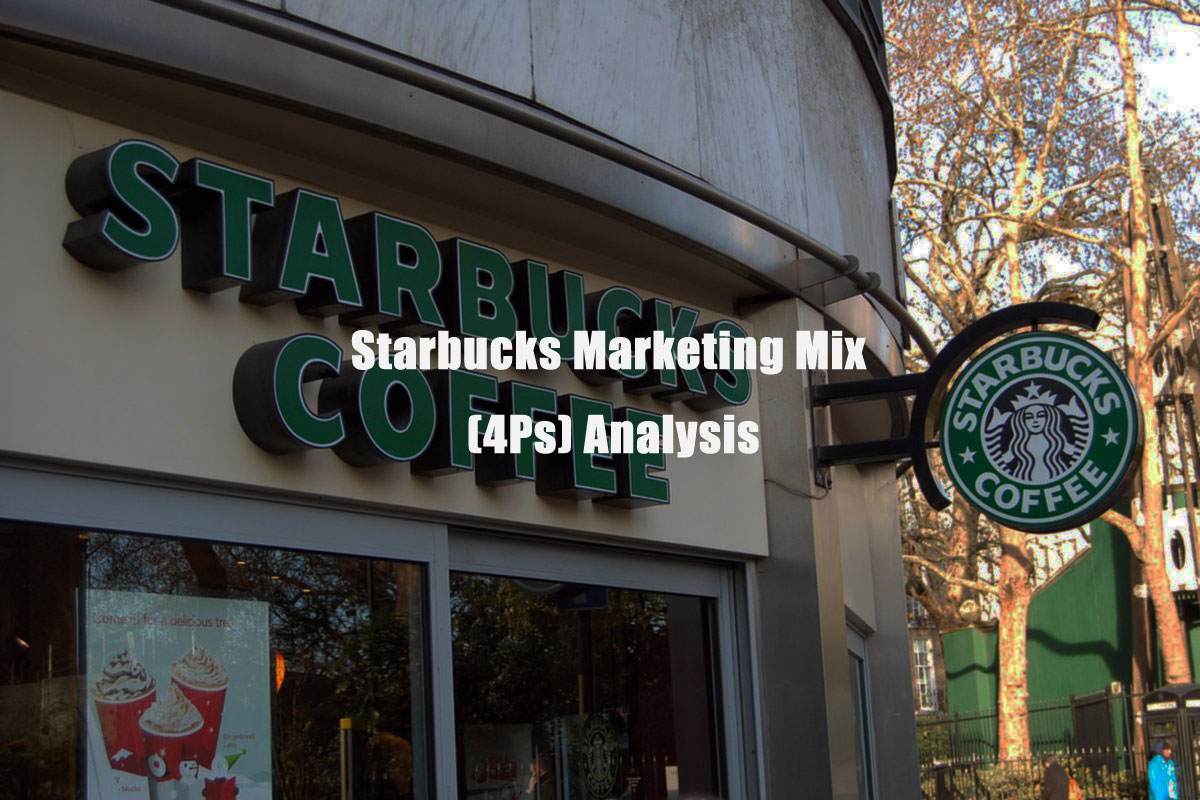 1. Introduction
As one of the best coffee houses globally, Starbucks provides coffee and pastry products since 1971. If you are into coffee, you indeed have visited Starbucks chains in your area. Thanks to effective marketing to keep the brand consistent for more than four decades, the company has remained at its peak. Following how Starbucks does its marketing strategy can take up a lot of effort and a whole lot of funding. Surely, not everyone who opens up a business has a multi-million dollar budget for its marketing plans; however, there are some fundamental principles and strategies behind Starbucks that any brand can use.
Starbucks has a marketing mix that supports the company's industry position as one of the leading coffeehouses in the world. The marketing mix will identify the primary elements of a company's marketing strategy, namely, product, price, place, and promotion (4Ps).
2. Starbucks Marketing Mix (4Ps) Analysis Mind Map
To categorize and classify each section, here's what Starbucks' marketing mix looks like when in a mind map/diagram made by EdrawMind:
Product:
Coffee

Medium roast
Seasonal favorites
Flavored coffee
Handcrafted beverages

Fresh-brewed coffee
Iced and hot espresso drinks
Frappuccino coffee
Non-coffee blended drinks
Tazo teas
Fresh food items

Pastries
Salads
Sandwiches
Cakes
Oatmeal
Yogurt parfaits
Fruit cups
Starbucks ice cream

Coffee-free flavors
Super-premium coffee
Price
Premium price for premium products
Place
Airports
Malls
Popular areas
Highly-visited places
Locations where higher-income customers frequent
Promotion
Advertising
Word of mouth
Public relations
Personal selling
Social media marketing
3. Product in the Marketing Mix of Starbucks
The product in Starbucks' marketing mix refers to its value to its target market. Starbucks has positioned its brand image by promoting high-quality coffee and drinks. With this, the coffee chain has become the go-to place for those looking for good cups of coffee. Besides coffee, it has various food items, including smoothies, tea, cookies, pastries, muffins, donuts, blended beverages, and fresh fruit juice. Also, the company's commitment to the "Barista Promise" ensures making coffee and drinks based on every customer's desire. Hence all its customers can request to have their drinks customized.
If you have bought a cup of coffee from Starbucks, you surely have noticed how the barista asks for your name and writes it on the cup. It's not just for writing the customer's name; instead, it is a unique product design technique that has been the company's signature which also became a favorite among customers.
Starbucks provides every food solution to its target market, whether for breakfast or late-night cravings. As customers' demand varies, the company also offers non-fat milk products. Starbucks also does not sit with what it has since it opened, as the brand continues to innovate new food selections for the growing customer base in the market. A few of the brand's product innovations include Iced Flat White, Frappuccino, Peppermint Mocha, Tazo Zen, Gingerbread Latte, among others.
4. Price in the Marketing Mix of Starbucks
Pricing is a critical and delicate matter for the company and its customers. Implementing high prices for products has its advantage as customers usually associate expensive items with better quality. However, you need to ensure that whatever products you offer should live up to expectations. Here lies branding and marketing.
Starbucks uses the premium pricing strategy where it cultivates an impression that its products are superior to others. The brand strategically sells its products higher than the market price.
The brand targets the premium class of the society who are ready to pay a higher cost for superior service. However, you seldom hear complaints of overpriced products from Starbucks since the brand is not only justifying its higher price with premium quality products, Starbucks also ensures customers feel the welcoming and warm environment upon entering their stores. The brand also makes sure that every customer gets an excellent and magical coffee experience - from ordering, taking sips of the drink until leaving the place. Starbucks imposing higher pricing on their products was not illogically done; instead, it went through a series of research and considerations. However, the cost of its food selections can vary geographically.
EdrawMind Apps
12 structures & 33 themes & 700+ cliparts
Support Win, Mac, Linux, Android, iOS
Advanced import & export options
On-premises software for business
Enterprise-level data security
EdrawMind Online
12 structures & 33 themes & 700+ cliparts
Access diagrams anywhere, anytime
Team management & Project management
5. Place in the Marketing Mix of Starbucks
The place and distribution element in Starbucks' marketing mix plays an essential role in the brand's success. The location where the store runs its operations is a critical factor. The place strategy of Starbucks has played an excellent position in the success of its chain stores. The brand has over 30,000 coffee chains in around 83 countries worldwide. The vast presence of the brand everywhere allows customers to have access to its products almost anywhere.
As the brand continues to innovate with its products, it also adapts to the evolving way of catering to its customers by expanding into e-commerce and e-payment processes. Its mobile application allows customers to pay, reload Starbucks cards and track their rewards. They can also use the mobile application to place orders and pay before picking up the items at the store.
Some Starbucks chains collaborate with third-party food delivery services, so other customers who use the applications of these delivery services can access the coffee chain's products. This is an excellent ordering process for those people on the go and who hate waiting in line.
6. Promotion in the Marketing Mix of Starbucks
The promotional mix deals with the unique blend of advertising, public relations, sales promotions, e-commerce, and social media to promote products. The promotion approach is part of the marketing mix, aiming to persuade, inform, and remind target customers about the brand's products.
Despite Starbucks having a steady and robust position in the market, it continues to promote the brand. Besides investing a significant amount of money for promotional activities, it partnered with local companies to make its local presence more engaging. If you are one of those customers who frequent Starbucks for a coffee fix, then you might notice that they have this reward program. This is their way for customers to keep their loyalty to the brand.
The brand's marketing team consistently runs several ad campaigns on online media platforms like Facebook and Google ads. The team is also very active on different social media channels like Instagram, Twitter, Snapchat, and Facebook. The brand promotes its products on every platform with design images and videos that easily connect with its target customers. One cannot also count out the power of word of mouth. It is a marketing strategy where your existing customers are the biggest promoters of your brand.
Starbucks also benefits from this marketing technique. Since the company focuses on customer relationships and satisfaction, it can effectively bank on customers' feedback and recommendations. The series of recommendations from one consumer to another is a technique that boosts sales organically.
7. Key Takeaways
As complex as Starbucks' marketing mix could be, some variables from its marketing technique can be applicable even for startup companies. Their continued selling of a much higher product pricing speaks highly of the trust and effort they give to every item they offer to their customers. Starbucks has maintained its status to be the leading coffee chain worldwide, not only because of its lovely and calming store ambiance but because of an effective and well-researched marketing plan.
While planning out your brand's marketing plan, utilize a user-friendly and straightforward diagramming software like EdrawMind. It's a tool where you can create your marketing mix with ease as it provides a simple interface ideal for beginners and experienced users. Suppose you are still doubtful, rely on its prebuilt 4Ps Marketing Template. Once you choose the template, all you need to do is input the information on every blank space on the diagram.
8. References