McDonald's SWOT Analysis 2023
McDonald's is the world's largest fast-food chain by net sales and international reach. In the QSR industry, it is the most successful franchise.
Discover More Helpful Information!
Welcome to EdrawMind!
Unleash your creativity and enhance productivity with our intuitive mind mapping software.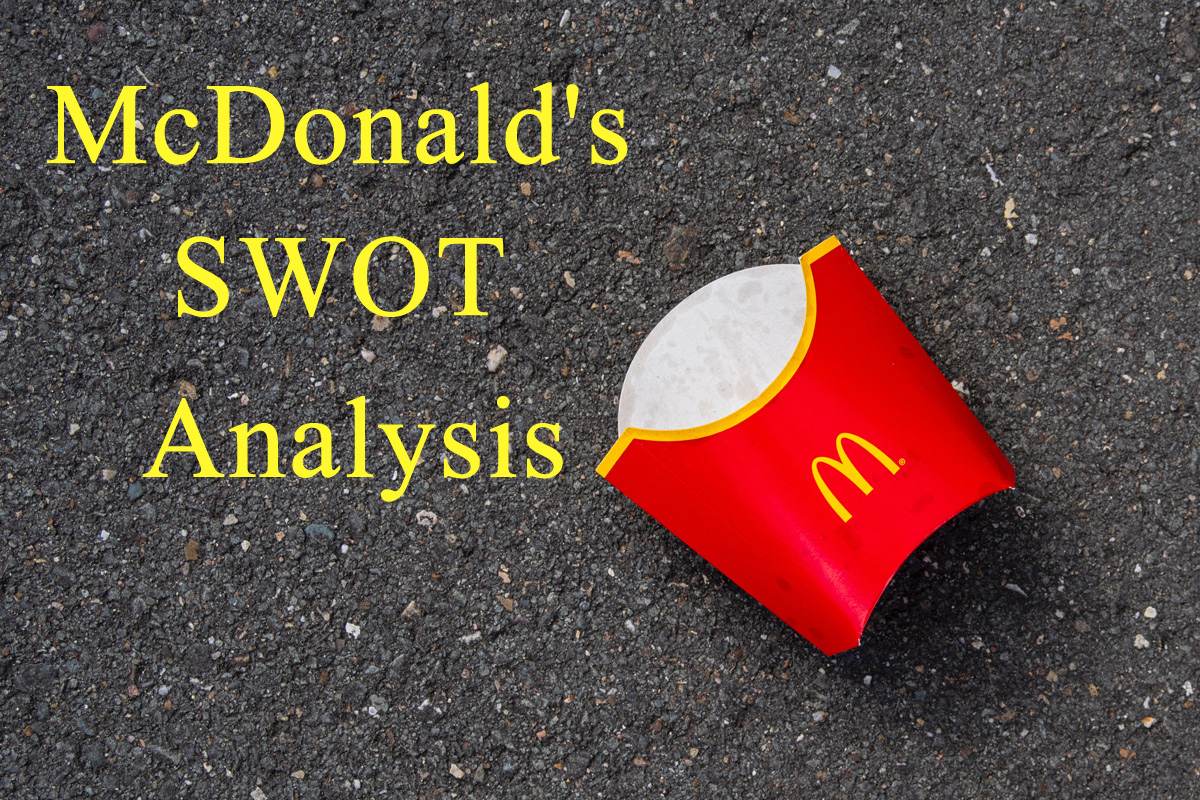 Introduction
McDonald's SWOT Analysis focuses on internal and external factors in this McDonald's SWOT Analysis. External elements are opportunities and threats, whereas internal ones are strengths and weaknesses. McDonald's SWOT Analysis examines the company's strengths, weaknesses, opportunities, and threats. McDonald's is a major participant in the fast-food industry. McDonald's is an American corporation founded by Maurice and Richard McDonald in 1940.
In Bernardino, California, McDonald's was founded. Within eight years, the store had been converted into a fast-food franchise. Ray Kroc bought McDonald's and created the first franchise in Des Plaines, Illinois, in 1955, converting McDonald's into a corporation. With 37855 locations worldwide, McDonald's is one of the top ten international fast-food chains.
2. McDonald's Strengths
Global Franchise: McDonald's is a global corporation with a worldwide franchise. In 118 countries around the world, it is known for its fast food. As a result, it has a significant global footprint. This makes it more identifiable to the general public and aids in public awareness. As a result, it can put its global ideas into action on a local level. This implies it can pursue its universal aims while also winning the hearts of its customers.
McDonald's financial position: McDonald's has a solid financial foundation. It has a total of fast food outlets. It has been slowly but steadily increasing its market share over the past 80 years. As a star firm, it has won the public's trust. Its financial situation has put it in a position of sheer advantage, causing its market value and brand name to skyrocket. It had a revenue of 21.98 billion dollars in 2019. As a result, the organization benefits from this financially solid position.
Market Share: McDonald's has a high market share and is the leading company in terms of size and worldwide reach. In 2006, as Wendy's and Burger King lost market share, McDonald's continued to gain market share. McDonald's recently had a market share of roughly 19 percent.
EdrawMind Apps
12 structures & 33 themes & 700+ cliparts
Support Win, Mac, Linux, Android, iOS
Advanced import & export options
On-premises software for business
Enterprise-level data security
EdrawMind Online
12 structures & 33 themes & 700+ cliparts
Access diagrams anywhere, anytime
Team management & Project management
3. McDonald's Weaknesses
Business model of a franchise: McDonald's established the multi-level marketing standard. This complicated network of franchisees and company-run businesses comes with significant hazards. The firm is experiencing financial difficulties, as well as inadequate management, dissatisfied consumers, and a lack of income-generating. Franchisees, who operate autonomously and so have minimal influence on their daily performance but have a direct impact on the brand, create the majority of the corporation's income.
Customers suffer as a result of the fierce competition: Wendy's, Burger King, and Yum! Brands are among the many prominent fast-food brands that McDonald's is up against. As a result of the fierce rivalry, McDonald's loses a substantial number of consumers to other companies.
>Meals that are out of proportion: Despite McDonald's efforts to adapt its menu to meet nutritional guidelines, the company's meals are still imbalanced. A variety of dishes call for grilled or fried chicken, pork, meat, ribs, or eggs.
4. McDonald's Opportunities
Expansion Around the World: McDonald's may be the monarch in the United States, but it has a hard time competing in other countries. However, if the firm concentrates on developing into foreign markets rather than domestic ones, it is more likely to continue expanding globally.
Emphasis on Asian markets: It has a lot of potential for the company. Many folks would rather have a fast bite. Because Asian nations have prospered in recent years, boosting the spending power of middle-class customers, McDonald's should devise a variety of ways to expand its presence in Asian markets, therefore growing the brand's client base and revenue.
5. McDonald's Threats
High-risk technological investments: McDonald's new efforts have a bright future, but investing in technology is hazardous. Fast adoption of new technologies may lower the return on investment, while the advantages of bettering the customer experience may be less than anticipated.
Competitors with a high level of intensity: As the fast-food industry has grown, a slew of new fast-food companies have joined the market. McDonald's does not suffer from a lack of robust competitors. Even though they have a lesser market share, some brands aggressively seek out McDonald's customers. Even though they have a lesser market share, some brands aggressively seek out McDonald's customers. Furthermore, more informal restaurants are increasing their burger menus and cutting their pricing. We may choose this restaurant over quick food if we are not in a hurry. They are also competitors of McDonald's.
The economy is in a downturn: Depending on how long this "crisis" lasts, the trickledown effect will have a detrimental influence on the company's income streams, despite its various revenue streams. During economic downturns, private consumption and visitor engagement may drop as household finances tighten, reducing shop sales.
6. McDonald's SWOT Analysis Mindmap
SWOT analysis is a strategic planning framework that corporate managers may use to conduct successful scenario analysis. McDonald's may use a SWOT analysis framework to identify internal strategic aspects like strengths and weaknesses, as well as external strategic variables like opportunities and threats. McDonald's keeps its threatening presence in the business world by continually examining and enhancing its SWOT analysis. As a result, a McDonald's SWOT analysis will be quite beneficial to this organization.
7. Key Takeaways
McDonald's has had rapid expansion since its founding in 1955. The firm has continued to grow its physical footprint across the world. From 38,695 in 2019, the total number of McDonald's restaurants across the world increased in 2020. To increase sales and income, the premier QSR brand invests in technology.
The usage of digital technologies for ordering meals has increased as a result of the epidemic. A growing number of individuals are using their cell phones to place restaurant orders online. McDonald's has to put a greater emphasis on digital platforms, particularly mobile applications. During the pandemic, its net revenues dropped relative to the earlier year, while some of its competitors had significant sales gains. It can be summarized in a visually pleasing way with a mind map or template just like below. You can easily make one in just under 5 minutes with the help of EdrawMind's pre-made templates.
What's more, EdrawMind is an ideal tool for SWOT analysis. Its wide range of templates and user-friendly interface make it easy to create professional-looking diagrams even for beginners. With plenty of customization options, users can tailor their diagrams to their specific needs. As a cloud-based platform, Edrawmind Online allows for easy collaboration and sharing. Overall, Edrawmind is a powerful and user-friendly tool for creating SWOT analysis quickly and efficiently. Edrawmind is highly recommended for anyone who wants to create impressive SWOT analysis diagrams.
8. References