SWOT Analysis of Coffee Shop: Examples & Guide
Start your coffee shop business the right way by doing a SWOT analysis.
Discover More Helpful Information!
Welcome to EdrawMind!
Unleash your creativity and enhance productivity with our intuitive mind mapping software.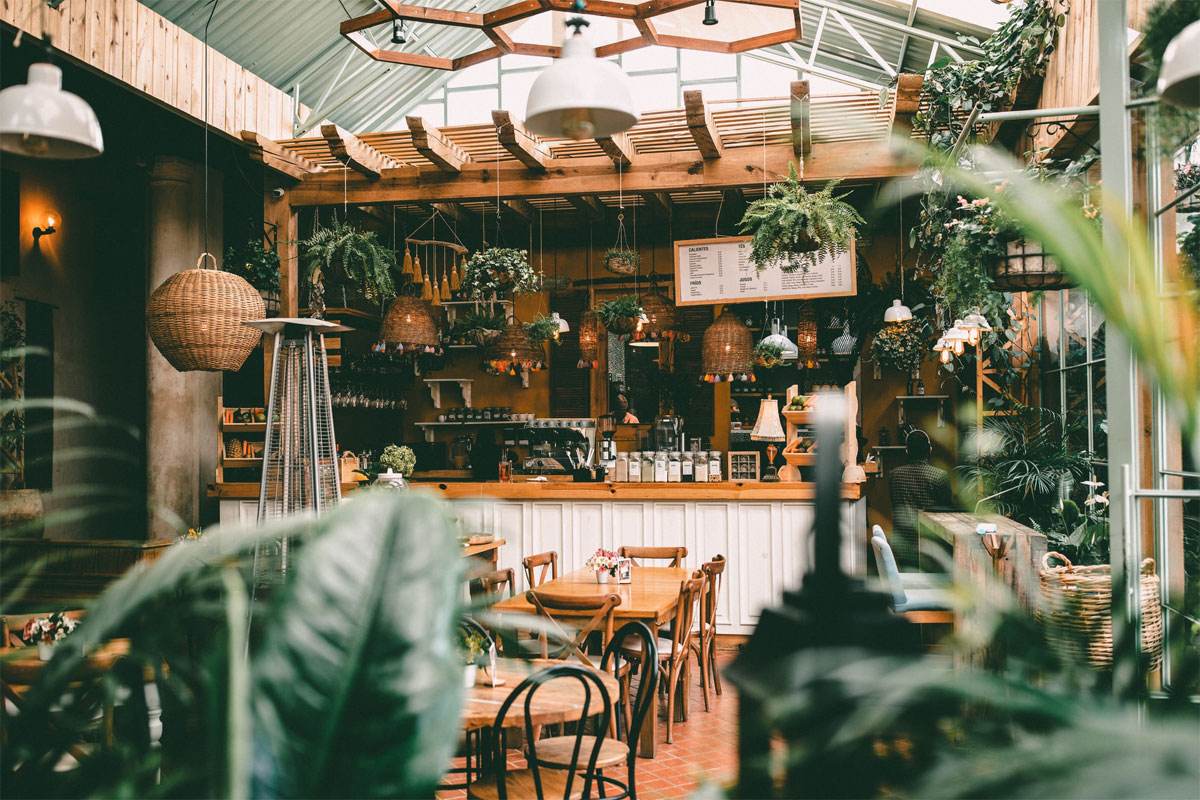 Introduction
The coffee shop industry is quite profitable. Every day, nearly 2.5 billion cups of coffee are consumed throughout the world, according to estimates. Experts predict, however by the end of 2022, the proportion would have risen to 67 percent. Coffee as well as other fully prepared businesses, are intriguing in that they are resilient and can easily thrive in tumultuous markets.
You may start your coffee shop company in one of two ways: first, purchase a franchise from a well-known brand, or second, build your brand. You shouldn't have to work on marketing and branding if you acquire a licensing deal from a well-known business. In exchange, you must pay the parent company this certain amount each year.
Coffee Shop SWOT Analysis Examples
Example 1. SWOT analysis for a coffeehouse or coffee bar
While keeping a coffee focus, many sit-down restaurants feature quite substantial morning, brunch, and even supper menus. While selling sandwiches, sandwiches, salads, meals, and sweets, a coffee-centric café is known for its high-quality coffee. Customers come here alone or with a company for a typical dining experience, and coffee is a highlight.
Example 2. SWOT analysis for a drive-thru or grab-and-go
Grab-and-go coffee shops are exactly what they sound like: a location where customers may get a fast cup of coffee or other drink, as well as food, and go about their business. Kiosks may be used as grab-and-go businesses. A modest coffee counter in a hotel or business building foyer is an example.
EdrawMind Apps
12 structures & 33 themes & 700+ cliparts
Support Win, Mac, Linux, Android, iOS
Advanced import & export options
On-premises software for business
Enterprise-level data security
EdrawMind Online
12 structures & 33 themes & 700+ cliparts
Access diagrams anywhere, anytime
Team management & Project management
What is a SWOT analysis? Why use it?
SWOT Analysis is a basic technique that may assist you in analyzing what your organization does well right now though and developing a prosperous plan. SWOT analysis may also uncover company issues that are holding you back or that your rivals could exploit if you don't defend yourself. While it is most commonly used to evaluate commercial initiatives, it can readily be used to nearly anything that is impacted by external and internal variables. Let's look at why you should employ a SWOT analysis now that you know what it is.
Why use SWOT analysis?
You might question why SWOT analysis is preferred above other approaches when there are hundreds of ways to evaluate a company enterprise. Here are a few reasons.
Its simplicity makes it possible for everyone to join, even if they have no prior understanding of the methodology, and it promotes involvement.
It may be used to evaluate locations, rivals, enterprises, and even oneself.
To aid decision-making clearly distinguishes between internal (strengths/weaknesses) and external (opportunities/threats) elements.
There are many more advantages to choosing SWOT above other methodologies, but these are the most important ones. However, keep in mind that some specific approaches, such as BPMN, have distinct advantages.
How to conduct a SWOT analysis for a coffee shop?
Following is the way you can conduct a SWOT analysis for a coffee shop;
Strengths
Premium rates available
Some companies, such as Starbucks, charge premium pricing for coffee, and their customers are ready to pay for it. People wish to enjoy it due to its prestige, great service, and clean environment.
High-quality product service
A quality product or service includes various elements, such as delicious cuisine, a clean environment and utensils, and a cheerful attitude. All of these small acts add up to deliver a positive message.
Experience that is unique to you
When customers come to your café, you make an effort to engage with them on a personal level. It might be simple banter, a grin, a wink, a calm look, or anything else that makes consumers feel good. You may set yourself apart from the competition by providing a personalized experience.
The value of work
The labor values of coffee shops or cafés are rather obvious. It implies that you must be prompt and completely dedicated to the café and its clients. Customers appreciate you when you put your heart and soul into your business.
Weaknesses
The system is operated manually.
You must do things manually if you want a high-quality product and service. Manual methods are beneficial, but they are time-consuming and costly.
Extremely competitive
When you build a coffee shop in a certain market, others can duplicate and produce a similar offering. Competitors might quickly enter the market, leaving you with little choice but to share profits with them.
Opportunities
New Techniques & Innovation
Because you must conduct tasks manually, you should continue to experiment with new methods to improve your company's performance. It might take the shape of a new product's flavor, new seating arrangements, new work procedures, and so on.
Product Line Expansion
Along with coffee, you may expand your product range by giving cookies, snacks, cakes, and other such goods to your consumers. It'll not only be a lovely addition to your goods, but it'll also bring in some extra cash.
Brand awareness through advertising
If you're starting a new franchise in a new region, you may also utilize a sponsored social media ad technique to target a new market.
App for mobile devices and a home delivery service
If your business is doing well, you might consider launching a mobile application to provide your clients with another alternative. You should additionally give a home delivery service when people use your smartphone app.
Threats
Profit margin is low
As previously stated, earnings arrive in the form of bits and pieces, which must be used to cover a list of costs. After that, you may get your cut of the profits.
Market with a high price sensitivity
Coffee is one of those products where you can't increase the price beyond a certain point. People would cease going to your cafe for coffee if you did that because it was too pricey. You'll soon be out of business.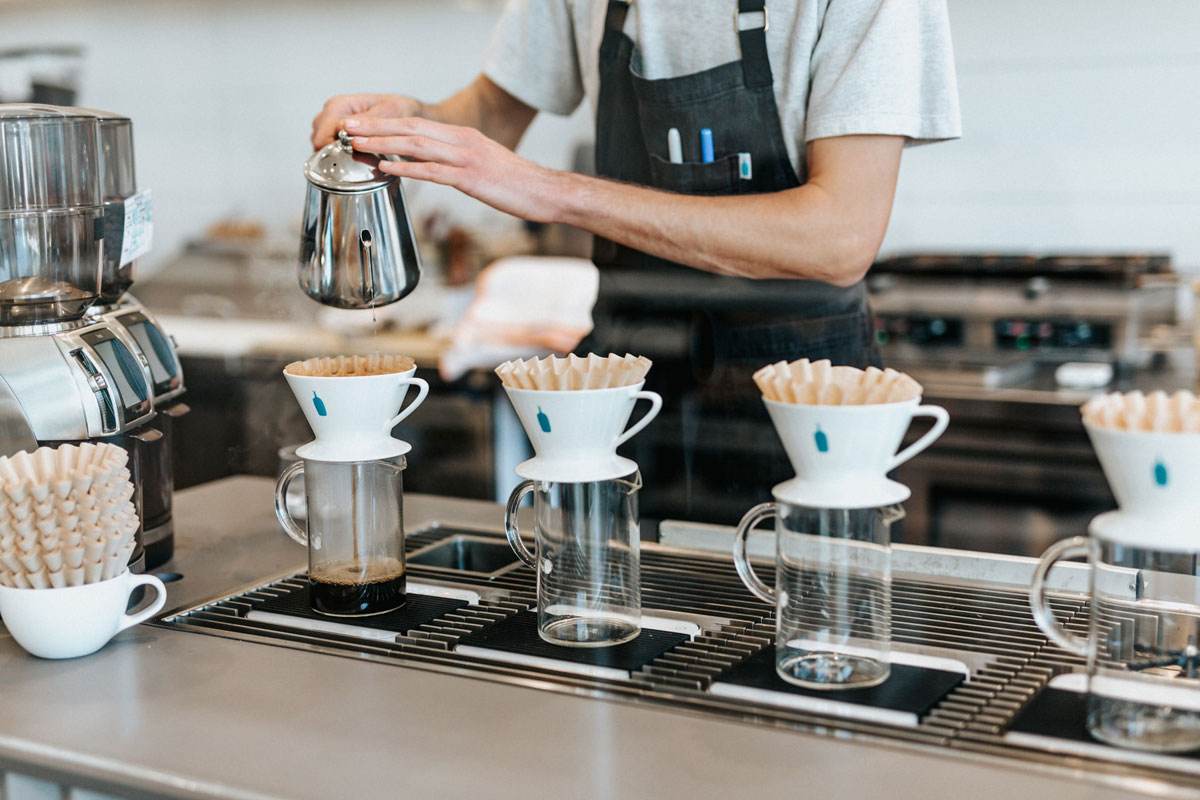 Key Takeaways
We decided that a coffee shop company is good and can function successfully in the turbulent market after doing a comprehensive swot analysis if the coffee shop owner is astute and understands how to maximize on strengths and seize chances. Then everything is fine. Threats, on the other hand, are real, and you should have a strategy in place to deal with them. The startup coffee shop is ideally adapted to deal with the business's dangers and shortcomings. It will take advantage of the chances given and depend on the company's and founders' skills to help the company achieve long-term success.
You can also make a mind map initially to help you rule out everything before you start the business. This way, you will be aware of all the strengths, weaknesses, opportunities, and threats of the coffee shop to stay up to the game. You can make the mind map in the EdrawMind, which also offers a lot of pre-made templates in case you are a beginner or don't have a lot of time.