Adidas Marketing Mix (4Ps) Analysis
A comprehensive analysis of the successful marketing strategies of Adidas and how Adidas used its marketing mix to rise above the competition.
Discover More Helpful Information!
Welcome to EdrawMind!
Unleash your creativity and enhance productivity with our intuitive mind mapping software.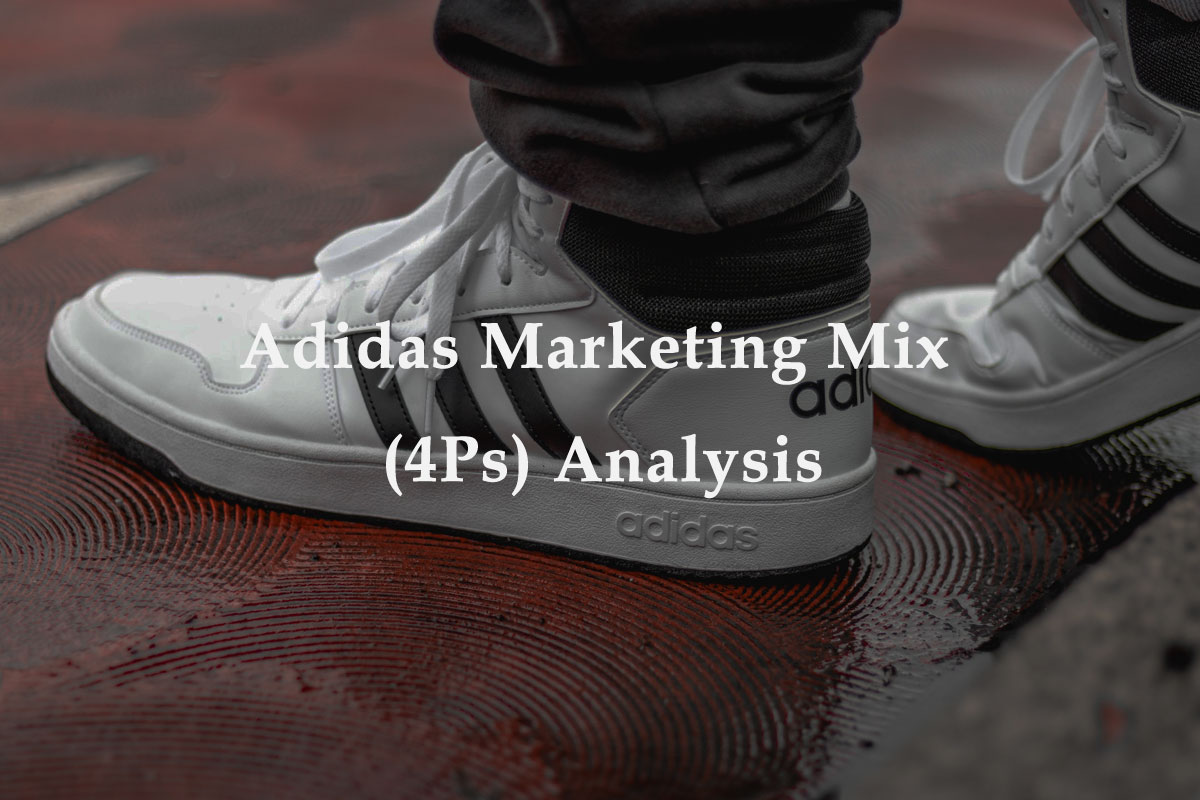 Introduction
Adidas is one of the most recognizable global brands in the industry of sports footwear and apparel today. It is also one of the oldest brands of sports shoes, having been established way back in 1936. For decades, Adidas has been the indisputable frontrunner in the industry until Nike dislodged them from the throne in the early 1980s. This was a major setback for Adidas. With some innovative but carefully implemented marketing strategies, Adidas eventually got away from Nike's shadow and regained a firm hold of the market it had lost.
In this article, we will discuss the Adidas marketing mix, which incorporates the 4Ps – product, pricing, place, and promotions. There are countless types of marketing strategies that can be used to promote and develop a brand, but the ones that are being implemented by Adidas have proven to be very successful. These strategies have been instrumental in bringing the company from its humble beginnings to being included in the Most Valuable Companies list of Forbes for 2020.
Adidas Marketing Mix (4Ps) Analysis Mind Map
In order to have a better understanding of the four elements in the Adidas marketing mix and how you can incorporate such strategies into your own business, you can plot them into a diagram that is easier to analyze. Take a look at this example.
Product
Adidas Superstar
Adidas Stan Smith
Adidas Samba
Adidas Ultra Boost
Price
Competitive pricing strategy
Skimming pricing strategy
Place
Online stores
Offline stores
Promotion
Billboards
TV commercials
Magazine ads
Social media ads
EdrawMind Apps
12 structures & 33 themes & 700+ cliparts
Support Win, Mac, Linux, Android, iOS
Advanced import & export options
On-premises software for business
Enterprise-level data security
EdrawMind Online
12 structures & 33 themes & 700+ cliparts
Access diagrams anywhere, anytime
Team management & Project management
Product Strategy of Adidas
Although Adidas manufacturers a wide range of sportswear and equipment, it's best known for its athletic footwear. Adidas is currently the second biggest sports shoe brand in the world. As of the latest 2021 data, the brand is valued at US$14.3 billion. The company's sales in 2021 surpassed US$11.6 billion, and a large portion of this revenue came from shoes. Following are some of the most iconic Adidas shoes of all time:
Adidas Superstar – These took the basketball industry by storm in 1969. From traction to impact protection and durability, these shoes had everything a player needed to play their best game. They also work great as a casual sneaker for both men and women.
Adidas Stan Smith – For many tennis players around the world, this is a must-have pair of shoes. It features a minimalist design that is extremely appealing and does not distract from the game. It is also superbly functional and very comfortable to wear.
Adidas Samba – Originally designed for soccer players, the Samba got the attention of a type of soccer fans and, for some reason, took to wearing these affluent-looking shoes to games. Its unique look with the black leather and gum outsole added a lot to its appeal and has since become one of the most popular Adidas shoes of all time.
Adidas Ultra Boost – Considered by many to be the ideal running shoe, the Ultra Boost series provides unparalleled comfort while running even the toughest terrains. The innovative cushioning does boost your energy and keeps you going with your workout far longer than you think you can.
All in all, the product lineup of Adidas is quite well-rounded, with superior choices in all the different categories. In clothing, Adidas offers sweatshirts, shorts, tracksuits, jackets, swimwear, sports bras, hoodies, and so on. Adidas also has sports accessories like bags, sunglasses, goggles, and even watches. Adidas has even ventured into perfumes and lotions, as well as sports equipment like balls.
The main concentration of Adidas is to provide top-quality sporting goods to athletes and young people. The company has a multitude of offerings for just about any sport you can think of – basketball, running, gymnastics, swimming, baseball, skateboarding, and so on. In all of these sports and categories, Adidas products stand out not only because of their immensely cool designs but also because of the innovative features that address the needs of the customers.
Price Strategy of Adidas
Adidas has always utilized either of two strategies when it comes to pricing – the competitive pricing strategy and the skimming pricing strategy. The competitive pricing comes into play with its regular products, taking into account the prices of rival companies like Nike and Puma. The skimming pricing strategy is used whenever Adidas launches a cutting-edge product that is more advanced than what competitors offer.
Adidas generally targets high-end customers who are more than willing to pay for quality; hence, the premium prices are typical of Adidas products. With their superior quality, the products do deserve an expensive price tag. But these high prices also inadvertently serve another purpose, which is to give upper-class customers the reassurance that they are indeed purchasing a product of quality.
The problem with costly price tags is that the products are not accessible to the general public, especially in developing countries. Because they couldn't afford the real thing, many ordinary people settle for buying cheap imitations that bear the Adidas logo. This does not necessarily take away from the company's sales because the target clients have no problem paying the higher prices, but it does make Adidas a rather elitist brand. For a lot of people, owning an Adidas item does not simply show a preference for quality but is actually used as a status symbol.
Place Strategy of Adidas
The place strategy is an integral part of the Adidas marketing mix. The sportswear company utilizes both online and offline venues to market and sell its merchandise.
As of the last count, Adidas operates 177 stores across all the states in America except for New Mexico. California is the state with the most Adidas outlets at 29. Outside the US, Adidas has more than 1200 concept stores, plus thousands of multi-brand outlets and other sports retail stores that carry its merchandise.
As for online stores, Adidas maintains official merchant accounts at Amazon.com, Flipkart.com, and Myntra.com to give global customers easier access to its products. Of course, Adidas also has an official website where all its products are available for purchase and where customers actually have the option for merchandise personalization, which is perfect for creating your own unique look and for gifting.
Promotion Strategy of Adidas
Adidas is a household name today, but this certainly did not happen overnight. The brand enjoys instant recognition today because it has invested heavily in a lot of effective promotion and marketing strategies in the past.
Adidas spends a lot on traditional promotional campaigns like advertisements for billboards, TV, magazines, and more recently, social media. Adidas has also approached a number of influential celebrities to represent its brand to the target market, like Kanye West, Beyonce, Lionel Messi, and Stella McCartney. These endorsements cost a pretty penny, too, with each contract costing millions of dollars. Also, Adidas has earned quite an impressive reputation for sponsoring football teams of different countries, like Germany, Mexico, Spain, and Argentina.
Key Takeaways
Being the oldest sports footwear brand in the world with more than seven decades in the business gives Adidas a significant advantage over its competitors in the industry. But this company has not thrived on longevity alone. It has also implemented some of the best marketing campaigns in history. Adidas has never stopped innovating to come up with new products that surpass earlier versions in terms of design and functionality.
The Adidas marketing mix has proven to be very effective. You can definitely take some ideas from their strategies, but you also have to seamlessly incorporate these strategies with your own business goals and plans.
To help you build a feasible marketing mix for your own company, you can use the EdrawMind software, which is a mind mapping instrument that can help you lay out your ideas into an organized template. Even better, you can use one of their 4Ps of Marketing templates that are specifically designed for the 4Ps of Marketing. You can create your mind maps from the browser, or you can download the software so that you can work offline.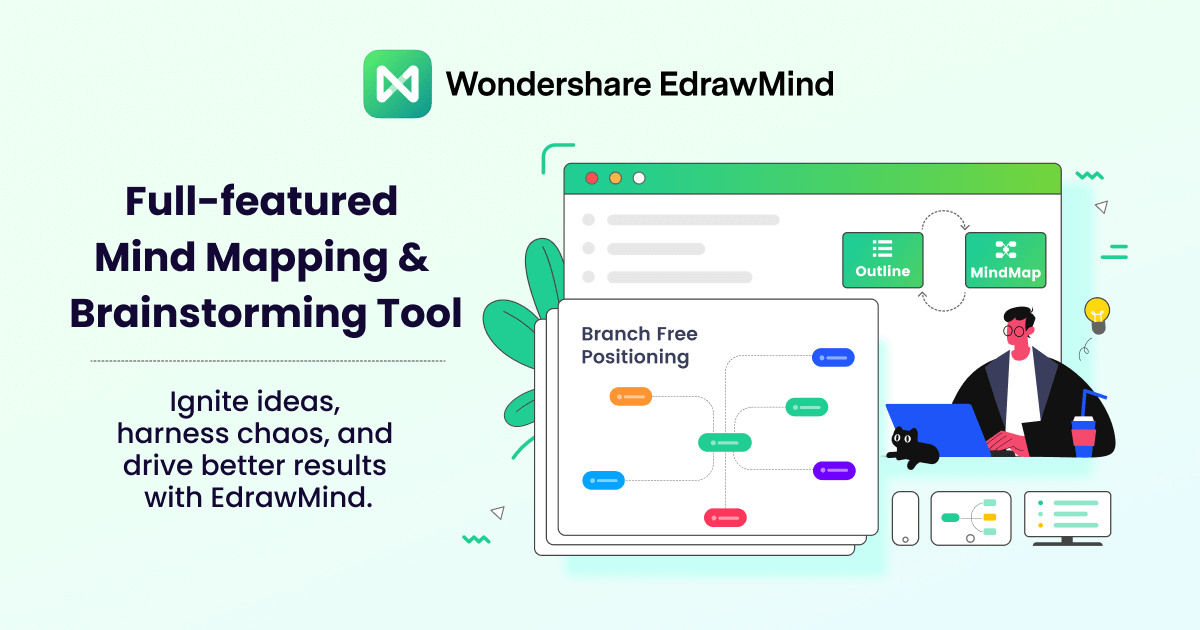 References