Franz Kafka (Biography, Facts & Mind Maps)
Franz Kafka was well-known as the best prose writer and was also an essential figure in prose writing.
There are various poets and writers in the history of literature; however, few are recognized and adored even after their demise. Franz Kafka was one of those marvels in the history of literature. His prose is still considered one of the best pieces ever written, which is probably why he is well-known as the best prose writer and is also an essential figure in prose writing. However, some people are not familiar with the prose community, who have no idea about him, so this article is formulated with all the information one needs to know about Franz Kafka.
Early Life of Franz Kafka
Franz Kafka belonged to a very average middle-class family and lived very everyday life with his siblings and parents. He was Jewish by ethnicity, and German was his mother tongue. Franz was born in 1883 on the third of July. He was born in Prague, where he spent most of his life.
Family of Franz Kafka
Franz Kafka had an entire childhood with his five siblings, and altogether they were a family of eight people. He had two brothers, both younger than him, and died at a very early age. He also had three sisters that died in their middle ages in governmental regions. The elder sister was Valerie, the middle sister named Ottilie, and the youngest was Gabriela. He was the son of Herman Kafka. Due to his father's anger issues, he had an adamant time in his early life as his father was reported as a violator and had various domestic violence charges. It was probably why Franz started writing prose to express all the clapped-up feelings he had as a kid. Otherwise, Franz's family was quite well off and had plenty of money from his father's retail business that could sustain them. On the other hand, his mother Julie belonged to a very well-off background. She was a woman of intelligence. She was noted to have a keen interest in the business. She assisted her father in his business, so she was mostly not present in her children's early life, as Franz has mentioned missing his mother in various pieces of his previous works.
Academics and Schooling
Franz started his early education in the native school in his homeland. The school's name was Deutsche Knabenschule. It was an only boy's school located in Prague. He was nurtured by German ideology as the school he was involved in was also German-based. However, he actively participated in Judaism's religious aspects on his parents' accord, specifically his father. Franz stayed in his first school till 1893. He then went on and mastered multiple languages before graduating his secondary school. He was an all-rounder when it came to languages, communications laws, and literature at this point.
Fast forward to his middle age, in his twenties, he became a doctor in the law field. In his early days of University, he chose a different study subject; however, the realization came soon, and he switched to law. After passing University, he became a clerk in a civil law firm and handled offenses in criminal cases in the court.
Initial Career of Franz Kafka
Franz Kafka started his career in commercial law firms and then rooted his career towards literature and prose writing. Before choosing the literature, he worked for almost a year in an Italian firm that dealt with insurance policies. However, he was not satisfied with his current occupation. He did not want a life where he would have a nine-to-five job, which became why he decided to leave his corporate job and focus on his writing career. Choosing literature was a complicated option; however, he wanted to engage because what he loved the most was literature. Once he made up his mind, he resigned in 1908 July. He then got a corporate position in a bohemian insurance authority there. He worked for fewer hours as he needed financial assistance to mainly focus on his writing career; however, due to health issues, he quit that job in 1922.
He did not leave the cooperate because he was a very rational person and wanted to have a solid backup income for his family. Even with the corporate job, he managed to enhance his writing capabilities and kept on engaging in literature till the last day of his life.
Famous Works of Franz Kafka
Franz Kafka indulged in short yet effective writing and published short but innovative works widely loved in the literature community even now. The most renowned works of Franz Kafka that were published include Description of a Struggle and Meditation from 1909 to 1913. Description of a Struggle and Meditation consisted of two introductory parables and various long and short stories with different characters and morals. As time passed, Kafka grew more persistent in publishing prose that portrayed his prose writer's growth. The initial content that he engaged in was the judgment and the metamorphosis, which were two stories. Both the stories were made in the conservancy of 1912 till 1919 accompanied with other two famous stories: A Country Doctor and A Hunger Artist published in three parts each published in 1922, 1923, and 1924. The plot of A country Doctor revolves around the story of a young and kindhearted doctor living in the countryside who had an immense will to serve the people. One day he was called for an emergency call; however, he did not know that those turns of events would send him to his doom. The story evolved his realization of death and basic human greed. On the other hand, The Hunger Artist is the story of a man who was normally called by the hunger artist due to the fact that he starved to travel from one place to another with his companion, who was also an alliance. The man always went to a new city where he finalized a place with more population and closed himself in a cage where he starved for the time being and then walked away to a new city. The whole story revolves around the life of The Hunger Artist.
Many other works were awe-inspiring; however, he wanted them to be destroyed before he died. According to Franz, in his late days before his death, Franz wanted all his work to be gone with him as they no longer can exist in this world. Even after Frank's request, his legal executor did not follow the writer's given instructions as he published well-known novels such as The Castle and The Trial in the consecutive years of 1925 till the year 1927. The executor did not stop at that only as he also published various other short pieces of works such as The Great Wall of China by Franz Kafka, which was published in 1931.
Other than these stories and prose, he also wrote short papers on various philosophical topics. One of the most famous character development of his works is In Meditation, as it is known as one of the best plots in the history of literature. The other piece that is quite famous in the literature community is Letter to His Father, his father's portrayal. In addition to that, there are other works, such as Amerika as well.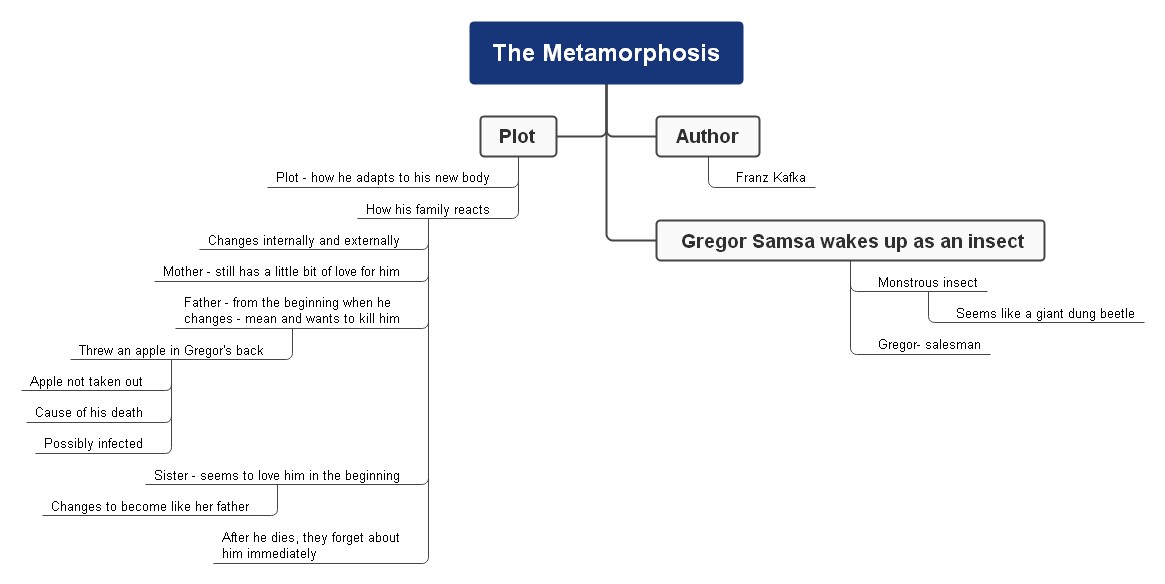 Later Years of Franz Kafka
The later years of Kafka's life were not easy as he suffered from tuberculosis and was in his sisters' assistance in the late years of his life. Later on, He was romantically involved with a Jewish teacher, which led to one of the most famous Works known as The Jewish law. As years passed, the illness took over Franz's body and made him a slave of the disease until he died in 1924 July. He was buried in his homeland Prague.