Jean-Paul Sartre (Biography, Ideas, Existentialism, & Mind Maps)
Jean-Paul Sartre, who declined the Nobel Prize for Literature in 1964, was a key person in the philosophy of existentialism in the 20th century.
Jean-Paul Sartre was one vital person in multiple fields. He had done tremendous work in screenwriting, journalism, book writing and was also a splendid critic based in the 20th century. In his 75 years of life, he had managed to put out his name through various works. He was also interested in the concept of existentialism as well. He was one of the pioneers who helped push the concept of existentialism to the local eye. Other than those works, he had also very socially active and actively supported the poor and needy. There is more to the name of Jean-Paul Sartre. If you do not know about Jean-Paul Sartre's life, then you are in the right place because we have collected some facts and figures about the life of Jean-Paul Sartre.
Early Life
Jean-Paul Sartre was a France-based Intellectual who was mainly associated with Paris. He was born in the year 1905 on the 21st of June. He was one of those who believed in existentialism and the impact of existential existentialism on the life of humans and society. He had a very comfortable life at the beginning of his life as he belonged to a perfect background. His father was Jean-Baptiste Sartre, who worked as a naval officer. His mother was Anne-Marie Schweitzer. His father, unfortunately, died when he was very young. It was why Jean-Paul Sartre had to move to his maternal side home with his mother, situated in Meudon.
Sartre was very keen and creative from the infancy stage. He wanted to observe and simplify the world around him. As a teenager, he was attracted to heavy subjects that most kids around his age did not understand. He had a significant fascination with the issue of philosophy and other matters related to it. His love for philosophy started when he read Time and Free Will, written by Henri Bergson.
Education
He started his education with the local school in the Meudon region where he lived and was eventually promoted to a very prestigious college for his secondary education. As time passed by, his creativity and love for knowledge grew. At the stage when he finally managed to get a doctorate in the field of philosophy. He earned his doctorate from the École Normale Supérieure institute, which was based in Paris. His career started as he worked hard on various theories with various influential people such as Husserl, Heidegger, and many more. All the time he spent in the École Normale Supérieure, he became friends with many broad-minded and feminists, which later influenced his work. He also met his best companion in that same institution in 1929. After a few years, he was known as an active feminist. It was why he openly challenged the oppressive society with his feminist and broad-minded context. The initial works by Sartre can be noted to be very raw and have a complex concept of equality and other worthy options.
Career
In addition to the written works, Sartre also actively participated in the war and matter of politics. His career in the war zone started in 1939. He was admitted to the French army. The position he served in the army was as a meteorologist. However, he, unfortunately, got caught by the troops of Germany. The capture of Sartre happened in 1940 where he was stuck for almost more than eight months. He came back safe, and in 1941, he got the status of a civilian at Lycée Pasteur, situated in the countryside of Paris.
Once he returned from the army, Sartre started to work with the liberals and joined the Socialisme et Liberté, a group of writers standing up for equal rights. After a few months, the group could not function together and get dissolved. After that, he started to write content individually and began to participate in politics alone. He published Being and Nothingness and the other works known as No Exit and The Flies. The two works became the common name and were observed and liked by a considerable majority.
Sartre indulged in his work with all the life lessons he received when he spent at the war zones. He also submitted various liberation events in the Paris region and used that experience in writing Anti-Semite and Jew. The work was mainly about the ideas of societal hatred and anti-Semitism. All the works made Sartre a well-known public figure in society. After the war finished, he actively participated in political issues and became a known activist.
He openly was highly against the French rule and their tactics being applied in the Algerian region. However, he went well with Marxism and followed the great individuals like Fidel to Cuba. He also went against the Vietnam War and wanted to show the US associations' actual colors and their crimes in 1967. Between all the war zone activities and politics, Sartre did not discontinue his work and kept writing and publishing his works in 1955, known as Critique of Dialectical Reason, published until 1960.
Existentialism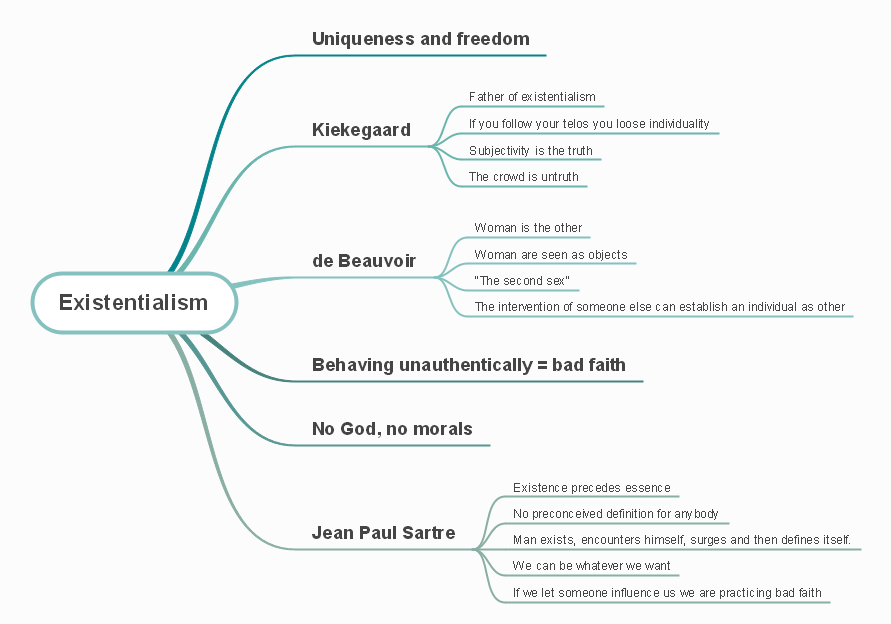 Jean-Paul Sartre had a very own perspective of existentialism in humans' lives, and it was also a form of humanism. Guarding the ideology and work of Sartre The existence of humans is problematic. He was sure as there should be a full-on existential development cycle for every living being on the earth. One of his famous works, known as being in nothingness, had also been on existentialism. It mentioned the importance of existentialism as a significant part of humanism.
Nobel prize
Later as his life progressed, Jean-Paul Sartre started working on various other things in various work fields. He also took the initiative in existentialism and merged that concept in his writing as well. Sartres' literature took almost ten years of his life. He openly challenged the bogus and judgmental rules of society. All the efforts he put into his work cashed out when he got the Nobel prize in 1964 October. However, his ideology did not accept the Nobel prize, so he became the first person actually to decline the Nobel prize.
Even with all the experience, he acquired in the twenty years of his life, and he didn't have much inheritance in his records as he spent most of his legacy helping others. In the last years of his life, he did not have much financial support due to Charity's active years. He was a very kind humanitarian, so he also participated in various life-changing events, such as a Paris demonstration in 1968.
Death
As his life progressed, his health became a string issue for him as he did not put much effort into keeping his body healthy, and in 1970 and above, his health started the deteriorate. Eventually, he became blind and had no control of sight in 1973. Finally, he died in Paris on the 15th of April in 1980, two years after losing sight. His body was buried at the cemetery of Montparnasse beside his best friend and partner, Simone de Beauvoir.