Paul Cézanne (Biography, Artworks, & Mind Maps)
Paul Cézanne was one of the most active and influential artists between the time of 19th century and 20th centuries.
Whenever someone discusses the most influential artist of the 19th century, they will discuss the famous painter Paul Cézanne. He was one of the most active and influential artists between the time of 19th century and 20th centuries. He was a France-based artist who had a great love for patterns and designs of art and wanted to indulge in various tones and colors of artworks. He also was a prominent artist who supported artistic creativity and Cubism. His keen interest in multiple tones, patterns, and compositions of art had become the knowable fact about him in this world. He also influenced upcoming artists such as Picasso as well.
Early Life
The famous Paul Cézanne was a France-based painter born in 1939 on the 19th of January. He had a quiet comfortable life because his father was well-known in the banking community. Paul Aguste was his father who was one of the Co-owners of a bank. Paul had everything one could wish for as a child due to his wealthy background and all his money. Later on, he had a lot of money as an inheritance, which helped him have a more stable and comfortable life.
Education
Paul Cézanne Started his educational journey with a very comfortable and well-known institution, bourbon, and completed his education on the secondary level. It was also the place where he found his lifelong Best friend Zola, who later became a big name in France's writing department as she turned out to be a writer while Paul became a well-known artist in the artistic field. They had a lot of common interests, which included their love for art and communications literature.
Paul Cézanne Continued his studies on ART and drew at the beaux art center based in Aix in 1856. Even though he fell in love with art in the early years, his father opposed him harshly not to pursue art, which led to Paul being admitted to a law firm based in Aix. Even if Pol agreed to study law, he did not withdraw his school's name because he wanted to work on them simultaneously.
He also did not want to lose his practice in arts which was probably why he remained in both of the schools till 1861 because in that same year, he somehow managed to get approval from his father to go to Paris, where he spent three years of his life to continue his studies on arts in the institute of beaux-arts. However, the application he gave for the college resume did not get accepted, but he still went to Paris to study his artistic capabilities. He mainly observed and studied Diego Velazquezs' look-up art and was fascinated by his work's concept and tones. It is why you can see and perceptions of patrons in Paul's work in the future.
At that time, Paul was very disheartened and did not know whether to follow art or go back to studying law. Due to immense self-doubt, he went back and started learning about design in an art school while he simultaneously helped his father in the banking sector; however, in the year 1862, he went back to Paris. He did not stay in Paris most of the time as he went back and forth toward his home city because he was not a fan of life in Paris. Later on, he lived in Paris for almost two years and worked with various artists who influenced his work.
Career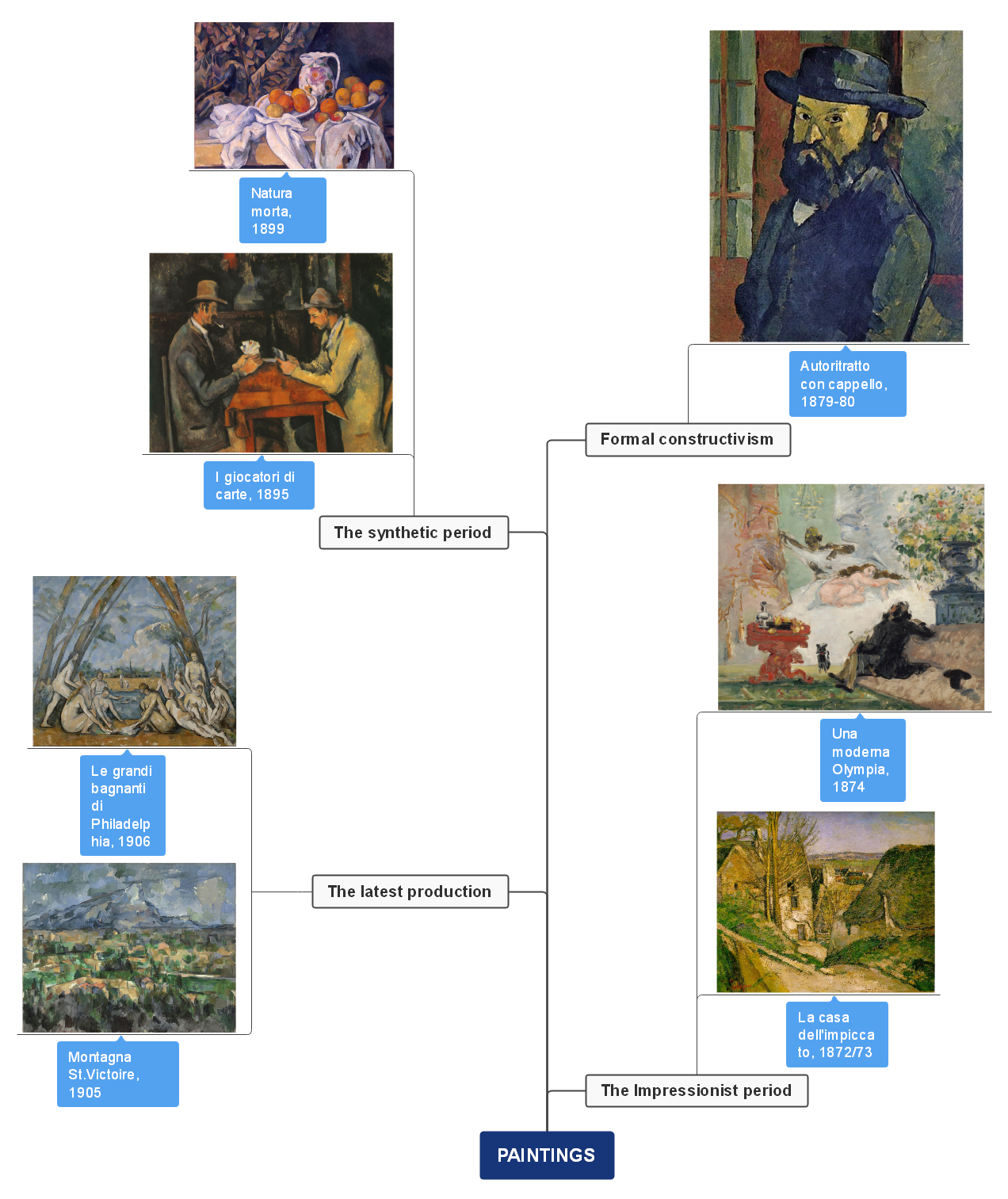 Paul's career's major initiation was in the year 1860. Very short, his initial art pieces and a lot of art admirers notice the maturity and complexity of his style, which was very unique hand indulging. The most exciting part of his art was the variety of concepts he put into his art pieces. There were different kinds of ideas in his art pieces, such as sorrow, joy, melancholy, various concepts of fiction and reality, how people perceive life, and many more. He worked hard on artistic skills as he studied many senior painters and artists and poets and writers to understand the complexity of 8 and deliver various topics in his works.
Among all the famous works that he put out in the market in his initial years was the man in a blue cap known as Uncle Dominique, published in 1865. Later on, one of the most exciting initial pieces of art shown to the world was called the Washing of a Corpse. The Washing of a Corpse was published in 1867 and followed up to 1869 when its composition was completed. The concept of the artwork was mainly based on the story of the Virgin Mary.
The growth of his artistic skills could be seen from his initial to his old pieces of art. His newer pieces were more mature and complex yet very simple to the eyes of the art enthusiast. Each piece of art that was put out in the market had immense depth in it, which most people loved.
Work on Impressionism
Paul started his work on impressionism in the early months of 1872. This was when he moved to the Pontoise region of France. This was the time when he highly focused on Pissarro. He wanted all originality in his work and used to say that whatever you need to paint should be initiated from nature. This was why his work's philosophy changed into the fusion of artistic abilities, religion, and romanticism. But that also changed gradually in the same year when his artwork started to pottery more rustic somber pieces of art with vibrant tones of color on the canvas.
After he started to be associated with impressionism, which was not a fundamental concept in art, it became the founding force of the modern art that we see right now. The first art exhibitions of Cézanne took place in 1874, 1875 up to the year 1886. As his shows were called impressionist shows which helped give people a broader view of art.
Later on, he started to work alone on more detailed work and did not continue impressionism since the work he did alone was not compatible with the concept of impressionism. After that, he successfully avoided the exhibition of his work for more than twenty years. The main art that influenced any impressionism was the House of the Hanged Man found in 1873. In addition to that, he also did the Portrait of Victor Choque as well.
Famous Artwork
There are many famous pieces in Paul Cézannes' career, but some works are more noticeable such as The Bay of Marseilles in 1883, Mont Saint Victoria in 1885. In addition to those two, more late works are worth the sight: The Cardplayer in 1892, The Sugar Bowl, Pear, and Blue cup in 1866. All of these works were different to every eye as everyone describes them differently. All the above works mainly consisted of landscaping and nature or natural aspects.
1:Pyramid of Skulls (1901)
2:The Bathers
3:Still Life with Curtain and Flowered Pitcher
4:Jug, Curtain, and Fruit Bowl
5:Card Players series
Death
They said the artist had physical illness and tiredness, and when he got checked, it was found that he had diabetes, which later became the reason for his death. He was 67 years old when he died in the Aix Provence in 1906 on the 22nd of October 1906.
Browse and download the HD version of this mind map in Mind Map Gallery ,gt;,gt;