Mind Mapping and Tony Buzan's Contribution to the Invention of Mind Maps
This article comprehensively introduces Tony Buzan and his contribution to familiarizing the world with mind mapping.
Create Mind Maps Today!
EdrawMind is a mind mapping tool equipped with 700+ cliparts. Check out EdrawMind's complete guide to understand ways to live a healthy life. Try EdrawMind Online and create hundreds of mind maps today!
Tony Buzan, a British psychologist, proposed the concept of mind mapping to the world, simplifying the ideas' memorization.
Buzan is the consummate epitome of brainpower and prowess, who formulated the mind-mapping technique. Dissatisfied with traditional & outdated memorization procedures, he integrated memory techniques, hierarchy, imagery, and color into a single diagram that significantly augmented his retention. This article profoundly elucidates mind mapping and Tony Buzan's contribution to flourishing the mind mapping concept.
1. Mind Mapping's History and Its Inventors Tony Buzan
Mind mapping is an innovative technique of visualizing your brainstorming ideas in a diagram form to amplify your efficiency and comprehension. Rambling topics emanate from a central idea, all anchored to the main concept through connectors, branches, or twigs.
History of Mind Mapping – Timeline
| | |
| --- | --- |
| 300 A.D | Greek philosopher, Porphyry, created a tree-like map to demonstrate Aristotle's hierarchy. |
| 15th Century | Leonardo Da Vinci used a visual notetaking style using branches, keywords, images, and structures. |
| 19th Century | Charles Darwin utilized a tree diagram to explain his theory of evolution which later influenced Buzan. |
| 1974 | Tony Buzan launched his concept of mind-mapping to the audience via the BBC TV show "Use Your Head." |
| 1993 | Tony Buzan's PDF book was published, named "The Mind Map Book" through BBC, which rendered him the best-selling author of that time. |
| 1998 | The first World Mind-Mapping Champion was held in London. |
| 2005 | Tony Buzan founded a company with an entrepreneur Chris Griffiths, named Buzan Online Ltd. |
| 19982006 | Buzan's mind-mapping application, iMindMap, was officially launched in the market. |
| 2007 | World's largest mindmap was created in Singapore by school students |
| 2009 | Buzan wrote "Mind Maps for Business" exclusively for the business audience. |
| 2010 | The ThinkBuzan training network was established, which was later taken over by Tony Buzan in 2018. |
Tony Buzan is attributed as the mastermind behind the invention of the mind-mapping concept. Devoting his life entirely to research on memory improvement, he introduced the idea of memorization methods and information processing. To disseminate this instrumental idea of mind mapping, he composed around 80 books, of which "The Memory" is worth reading. Moreover, Buzan released his mind-mapping software "iMindMap" in 2006.
2. 3 Rules of Mind Mapping by Tony Buzan
Buzan mind mapping technique is undoubtedly beneficial in crafting a glamorizing and complementary mindmap. Here is the essence of fundamental rules established by Tony Buzan for making a mind map more creative and engaging.
#1. Start From the Middle
In mind mapping, we contour notes in a style that appeals to our brain, keeping the main idea in the center and sub-ideas in the exteriors. The brain doesn't operate in a straight line but rather leaps from idea to idea, concept to concept, and association to association. Hence, the first vital rule is to organize your knowledge on paper to allocate ample space for fresh ideas and facts without too much difficulty. For this reason, we begin by working from the middle of our sheet. Additionally, Buzan recommends the center to be capacious and captivating, containing 3 to 5 colors.
#2. Add Thoughts to the Center
The next rule, adding thoughts via branches, is crucial to every mindmap, which complements the mind-mapping process. Adding branches and integrating them with the center is mandatory since any thought detached from the center can create a fuss and ruin the entire concept-memorization procedure. Buzan has also instructed in this context, educating his audience about how to incorporate thoughts in a mindmap through branching. The simplest method is drawing a straight line from the center, dragging it outward, and appending a picture or keyword to that line.
#3. Use Text, Images, and Colors
Tony Buzan dissents the idea of drawing plain diagrams, contending that they are perplexing and challenging to remember. Colors beautify the objects, adding vibrancy, engrossment, and a spirit of invigoration to the ideas. Not only this, but they also impart a better comprehension of the concepts and enhance your focus level, boosting your efficiency. Our left hemisphere performs word processing, whereas the right hemisphere processes imagery, colors, and other visual stimuli. When you add images along with text, you are triggering both hemispheres to indulge in a cognitive process, which would result in the active involvement of your brain. Additionally, images clarify things in one glance, which multiple words even can't do.
3. 7 Steps To Create Mind Map by Tony Buzan
Buzan developed 7 indispensable steps for crafting a mindmap expertly, the crux of which is described below.
Step1: Brainstorm A Central Idea
The realistic advice for unfolding your mind on the canvas is to initiate with a central concept, locating it in the middle. Starting out with the middle enables you to draw branches in all four dimensions, leading you to enhanced creativity and exalted visual appeal. Additionally, it grants ample free space to express your thoughts fully.
Step2: Come Up With An Impressive Image
We, as human beings, comprehend visual aspects more quickly than grasping a cluster of words. a relevant image is more indicative and compelling than dozens of words & phrases. Additionally, central images seem inviting, draw attention, and boost concentration toward your core concept.
Nobody likes drab or boring lines drawn on a plain canvas. Colors are a paramour of our eyes and deliver a spellbinding outlook to our dreary mindmaps. Using vitalizing color concoctions adds elegance, beauty, and spark to your ideas, allowing you to freely express yourself innovatively.
Step4: Create Connections
A perfect mindmap is a composite of well-organized ideas interlinked accurately to each parent and sibling idea. Ideas linking is the most crucial and central step that should be performed carefully to represent the genuine relationship of concepts, words, or phrases. Like multiple branches originate from the tree's stem, each one connected to the stalk, a mindmap is imperfect without branching.
Step5: Make Your Branches Curved
Mind mapping is all about glorifying your cognitive ideas for an aroused interest and clear understanding. This perspective of Tony Buzan is simple yet thought-provoking regarding grabbing viewers' attention. Additionally, intricate and coiled branches generate a stronger appeal than straight ones, driving readers' focus toward the association between ideas.
Step6: Use Single Key Words
Rather than using a chain of words, use a word that accurately represents your concept or theme. Brevity is the essence of a mind map, and the same rule applies to ideas branching. Long phrases cause confusion, and even, they are challenging to memorize, making your retention process difficult and taxing. Thus, avoid anything ambiguous that can disturb your memorization process through mind mapping.
Step7: Replace Words with Pictures
Pictures have a stronger appeal than words, conveying the meaning to the reader more comprehensively. They resonate with the idea more powerfully than a string of words, thanks to their visual presentation and elaborative ability. Additionally, the word "Picture" not only symbolizes images but can also be referred to stickers, clipart, Emojis, and anything that represent an idea in pictorial form.
4. How To Create Your First Mind Map With EdrawMind Online
EdrawMind Online is a professional platform that assists you in fabricating elegant and impressive mind maps for your personal or organizational needs. You can fashion a splendid mindmap by exploiting primary rules and the 7 pivotal steps devised by Tony Buzan.
Step1
Sign in to your EdrawMind Online account and click the +New MindMap tab on the main interface.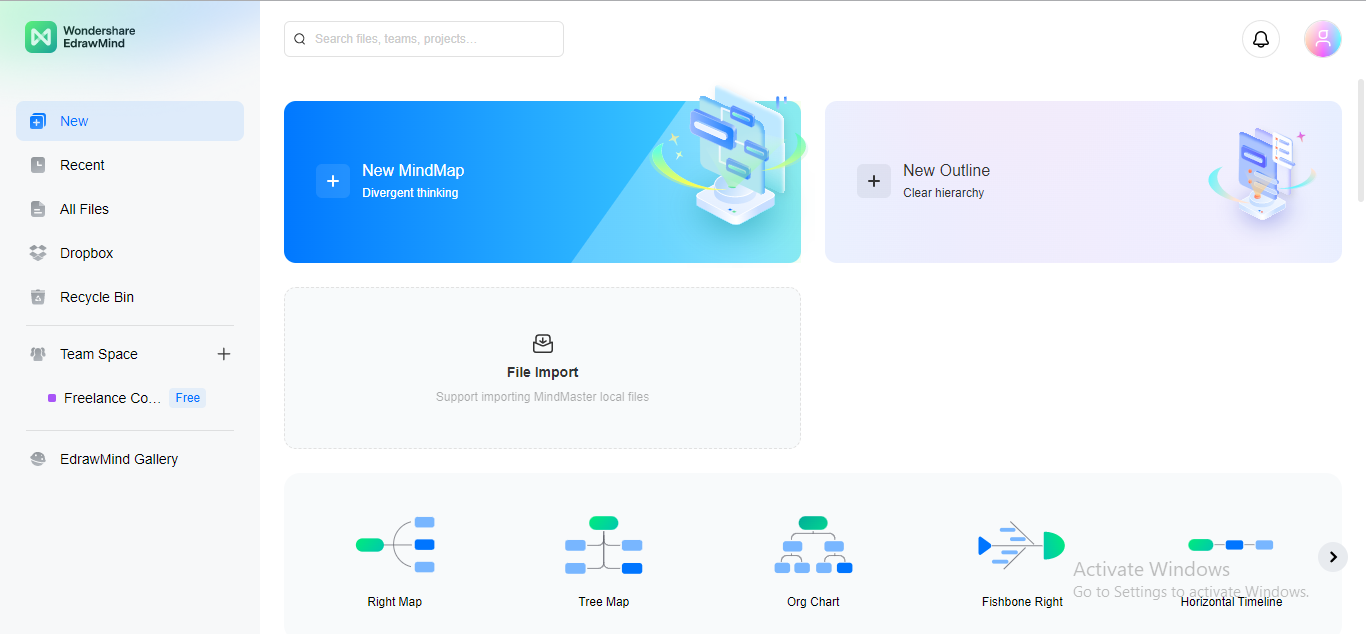 Step2
Initiate by typing your Main Idea in the center.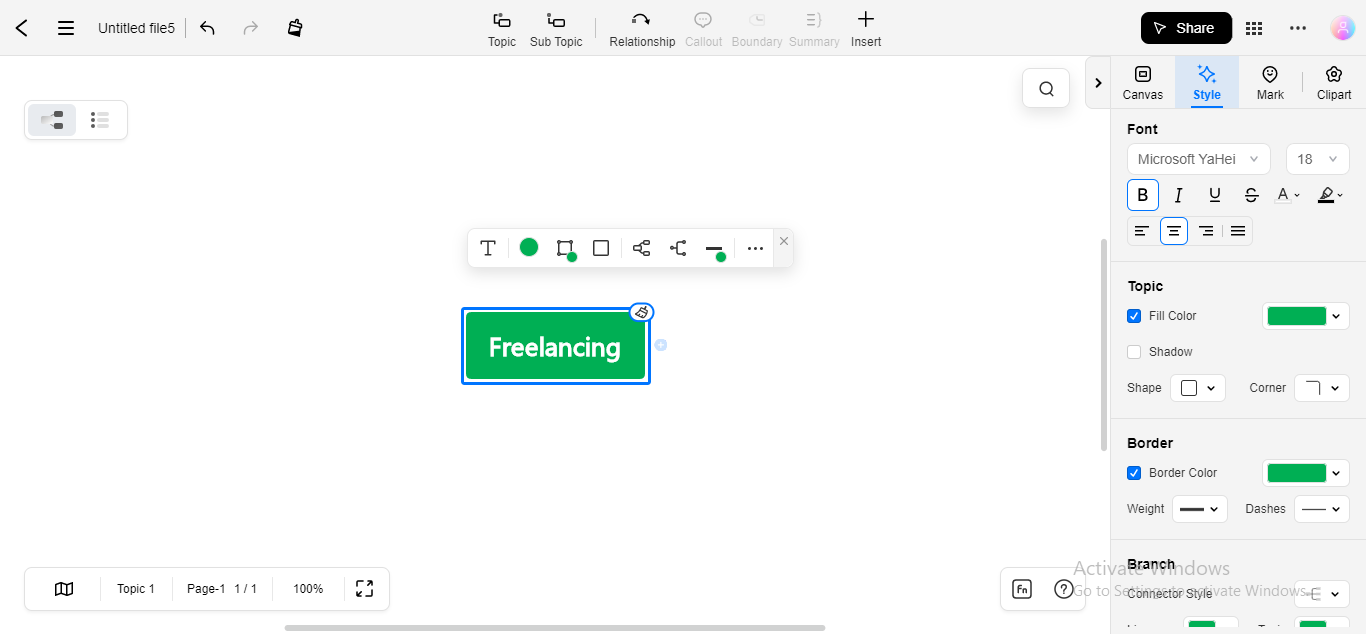 Step3
Add Topics or sub-ideas as branches to all exteriors. You can add Subtopics and twigs next to the Topics, forging your canvas into a mindmap.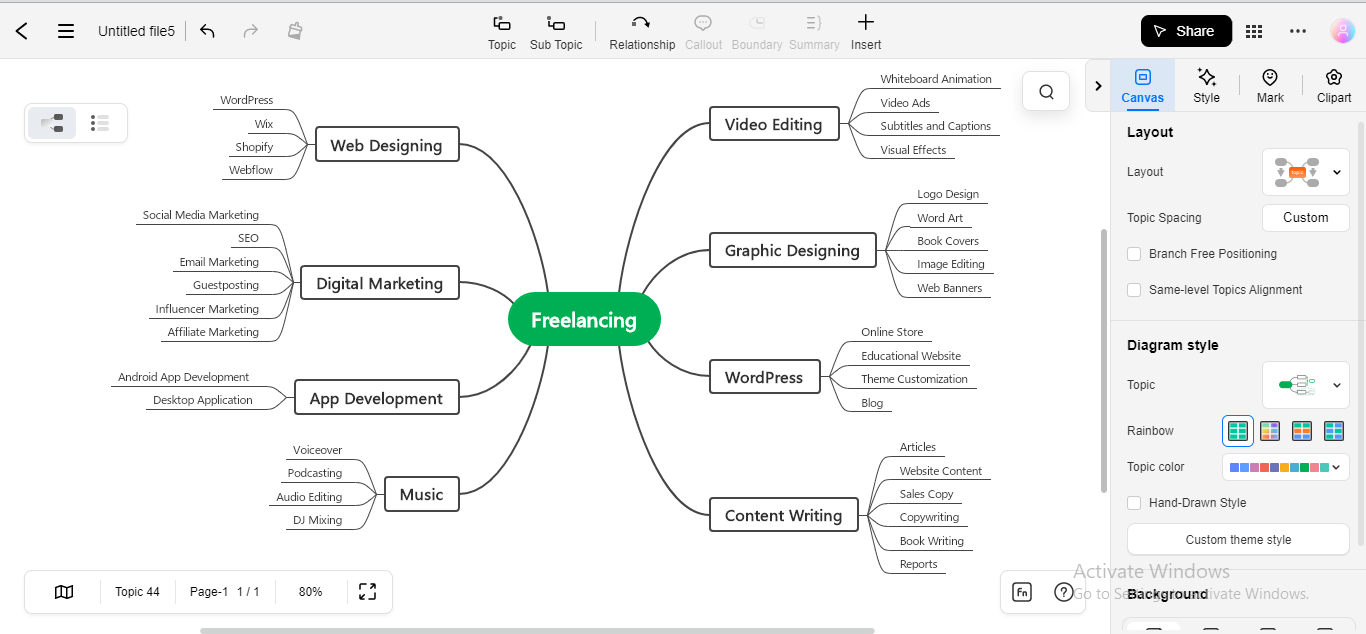 Step4
Personalize your mind map by applying different colors, themes, styles, and images to your mind map to make it more capturing and intelligible.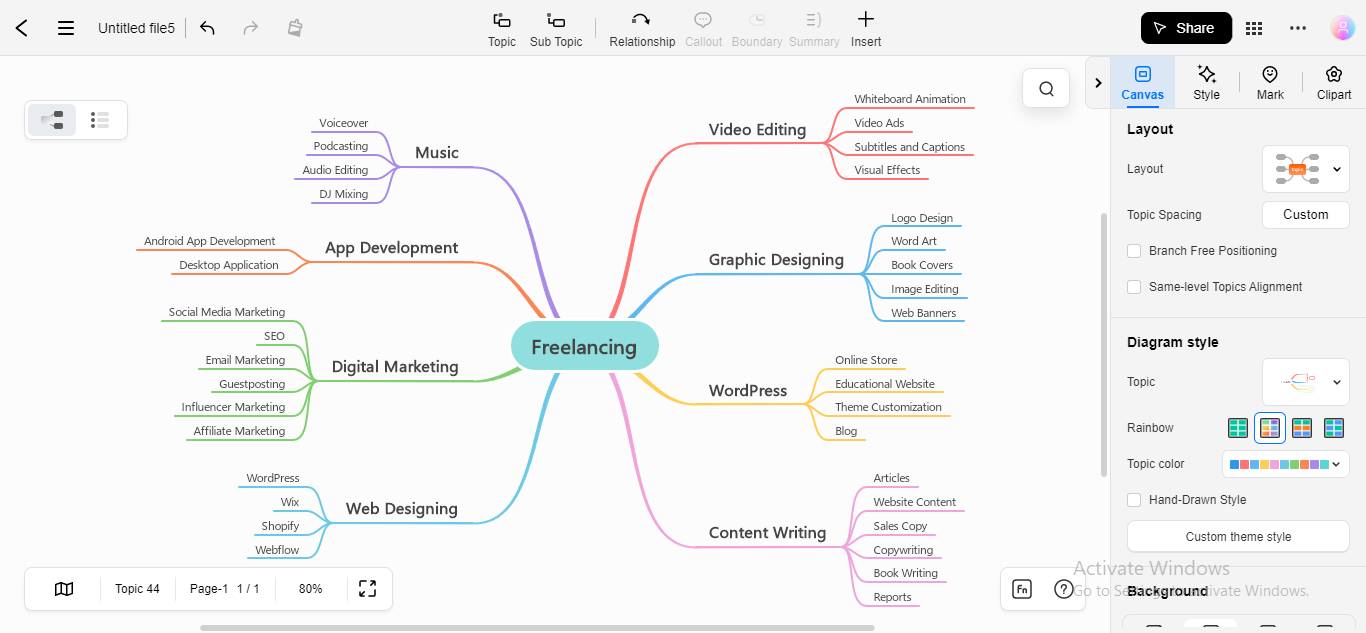 EdrawMind Desktop
12 structures & 33 themes & 700+ cliparts
Support Win, Mac, Linux, Android, iOS
Advanced import & export options
On-premises software for business
Enterprise-level data security
EdrawMind Online
12 structures & 33 themes & 700+ cliparts
Access diagrams anywhere, anytime
Team management & Project management
5. Conclusion
Although the mind-mapping ritual dates back to the 3rd century A.D., in the late 1960s, Tony Buzan actualized it in the diagrammatical form and propagated this valuable idea to his audience. Buzan developed seven principal steps to craft a proficient mindmap, assisting not only in ideas memorization but also in elevating concentration levels.