The Journey of Michelle Yeoh: How She Won Oscar for Best Actress
Michelle Yeoh, a renowned Malaysian actress, gathers accolades for becoming the first Asian actress to win an Oscar award.
Create Mind Maps Today!
EdrawMind is a mind mapping tool equipped with 700+ cliparts. This article presents a step-by-step guide to creating a creative mind map to present your idea elegantly. Try EdrawMind and create hundreds of mind maps today!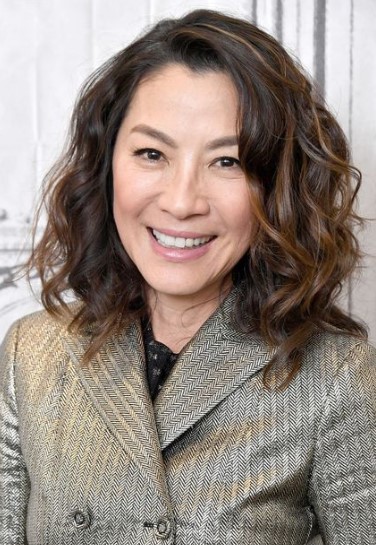 Winning the Oscar leading actress award by a non-Hollywood, especially an Asian performer, is significant given the Academy Awards history and Asian nominations. Michelle Yeoh, who primarily belongs to Malaysia, is attributed as the second Asian actress to be nominated for this category.
Even before stepping into the Hollywood realm, Yeoh has remained an industry veteran, acclaimed for her career that surpasses countries, languages, and spans. This article concerns Michelle Yeoh's career highlights, early life, awards, and other filmographic details.
1. Early Life of Michelle Yeoh
Michelle, originally named Michelle Yeoh Choo Kheng, was born to a Chinese Malaysian family on 6 August 1962 and grew up speaking English and Malay. The passion for dance resided in her heart, urging her to begin ballet at 4. Her early life was spent in Hong Kong, where she got her education from Main Convent Ipoh as a primary student.
Later, her family moved to the United Kingdom, where she got the opportunity to pursue her dancing dream; the enrollment and specification in ballet dance from the Royal Academy of Dance in London was a tremendous achievement.
Although a spinal injury refrained her from reaching the pinnacles of success as a professional ballet performer, she shifted her attention toward choreography. She also claims a B.A. degree in creative arts with a specification in drama in 1982.
2. Big Moments During Michelle Yeoh's Glittering Film Career
The filmographic career of Michelle Yeoh encountered multiple vicissitudes, from beginning as Miss Malaysia to retirement to entry into Hollywood and attaining the summits of fame as the best actress. Here is the detailed timeline of Michelle Yeoh's filming career, representing from her startup to the present:
Early Career and Retirement (1983-1991)
Michelle Yeoh's career commenced when she achieved the "Miss Malaysia World" award. After winning the Miss Malaysia beauty pageant, she moved to Australia, where she took the "Miss Moomba International 1984" trophy home.
Yeoh gained recognition when she did her first Martial art film with Jackie Chan, "Yes, Madam," in 1985, delivering a mesmerizing performance as a stunt artist, which the audience greatly admired.
In 1987, she retired from acting since she married an affluent film producer, Dickson Poon.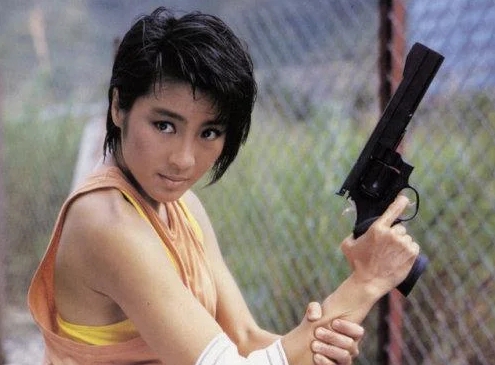 Return and Practicing as Martial Arts Star (1992-2001)
Although Yeoh wanted to nourish a happy family, she could not engender children, and the couple separated their ways in 1992. She resumed her career the same year, starring in the film "Police Story 3: Supercop", exhibiting her extraordinary martial art stunts. The film became a massive success, establishing her as the leading star in Hong Kong.
Her career took a turn when she stepped into Hollywood, acting as Wai Lin in James Bond's film "Tomorrow Never Dies" in 1997. After that, she played the role of Soong Ai-Ling in the award-winning film, "The Soong Sisters," in 1997.
Seeing her performance, director Ang Lee approached her and contracted a film, "Crouching Tiger, Hidden Dragon," in 2000, Michelle Yeoh's first Mandarin film, which proved to be an international hit.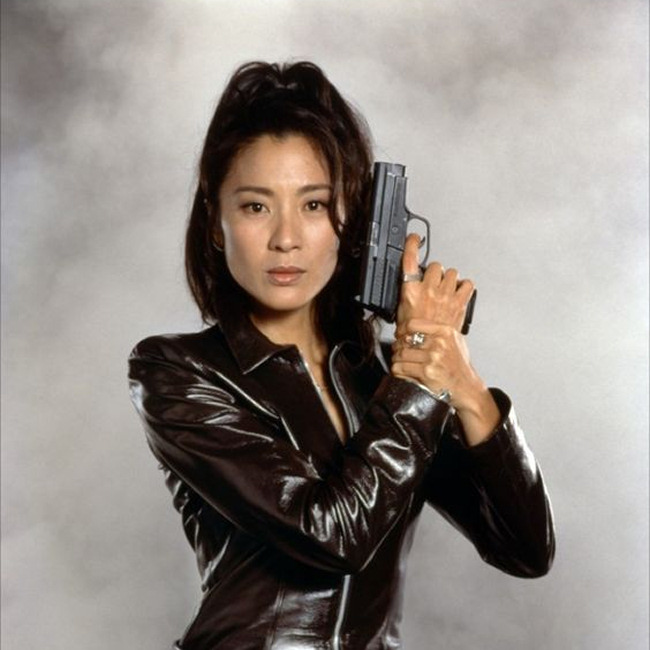 Career Fluctuations (2002-2016)
This era of Michelle's career is marked by ups and downs since her last martial art film caused her major spine injuries during stunts. Yeoh embarked on producing her first English film, "The Touch," through Mythical Company, her own production company. She continued to star in various upcoming movies, such as "Memoirs of Geisha" (2005), "Sunshine" (2007), "The Mummy: Tomb of the Dragon Emperor" (2008), and "The Lady" (2011).
In 2011, Guerlain, a French perfume & cosmetic brand, chose Yeoh to be its skincare ambassador. Yeoh continued to perform in the television series "Strike Back" till 2015, playing the role of wife to the British Ambassador.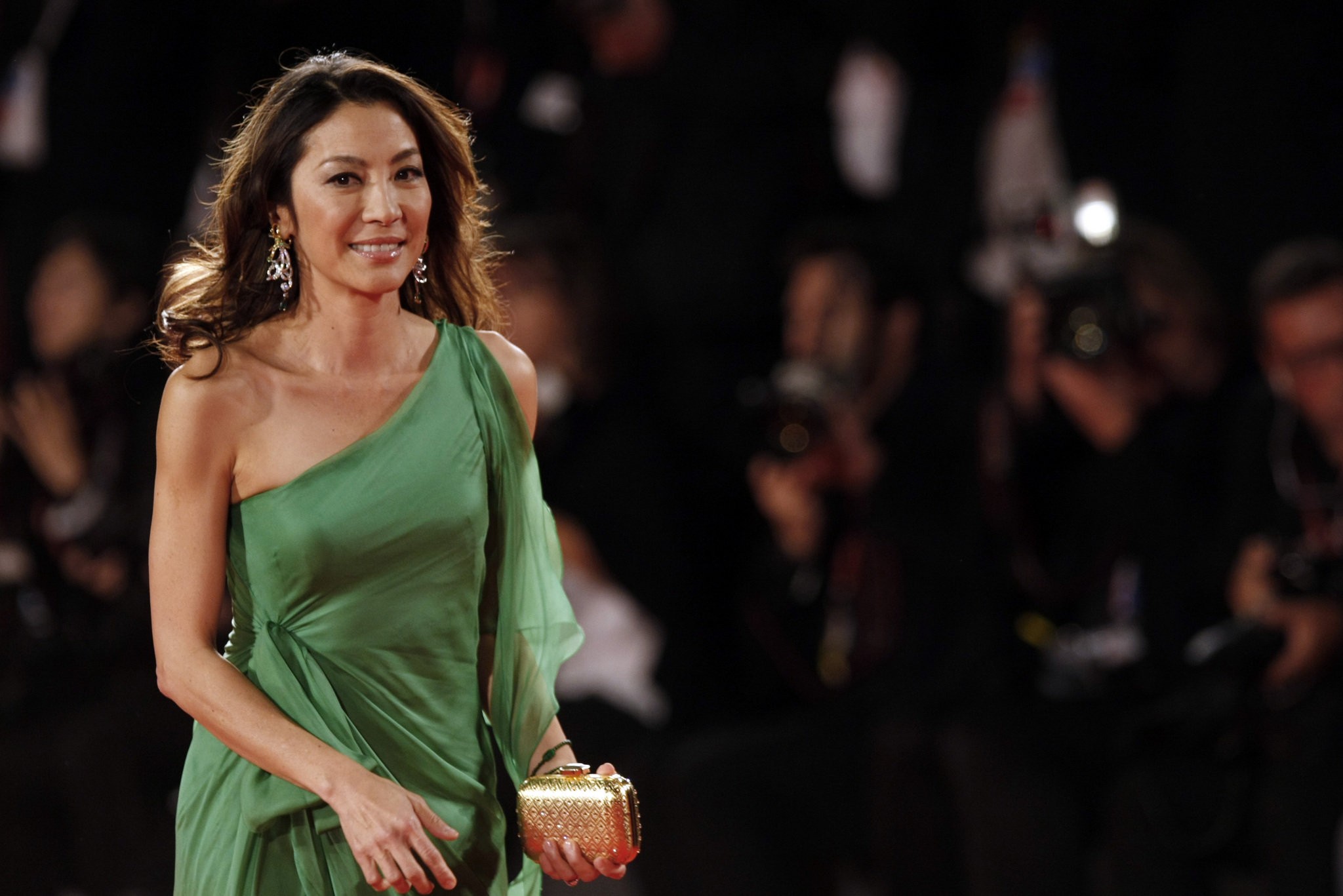 Star Trek And Fame as a Glittering Superstar (2017-2020)
Michelle's fame touched the pinnacles when she started working in the series "Star Trek: Discovery" in 2016, playing the role of Captain Philippa Georgiou. In 2018, Yeoh played the role of Eleanor Young in "Crazy Rich Asians," a film edition of the book of the same name.
In the following year, she played the role of Christmas store owner in "Last Christmas" in 2019. The film collected worldwide accolades, grossing more than $121 Million worldwide.
Another hitmaker was Michelle Yeoh's "Shang Chi and the Legend of Ten Rings" by Marvel Studios, released on 3 September 2021.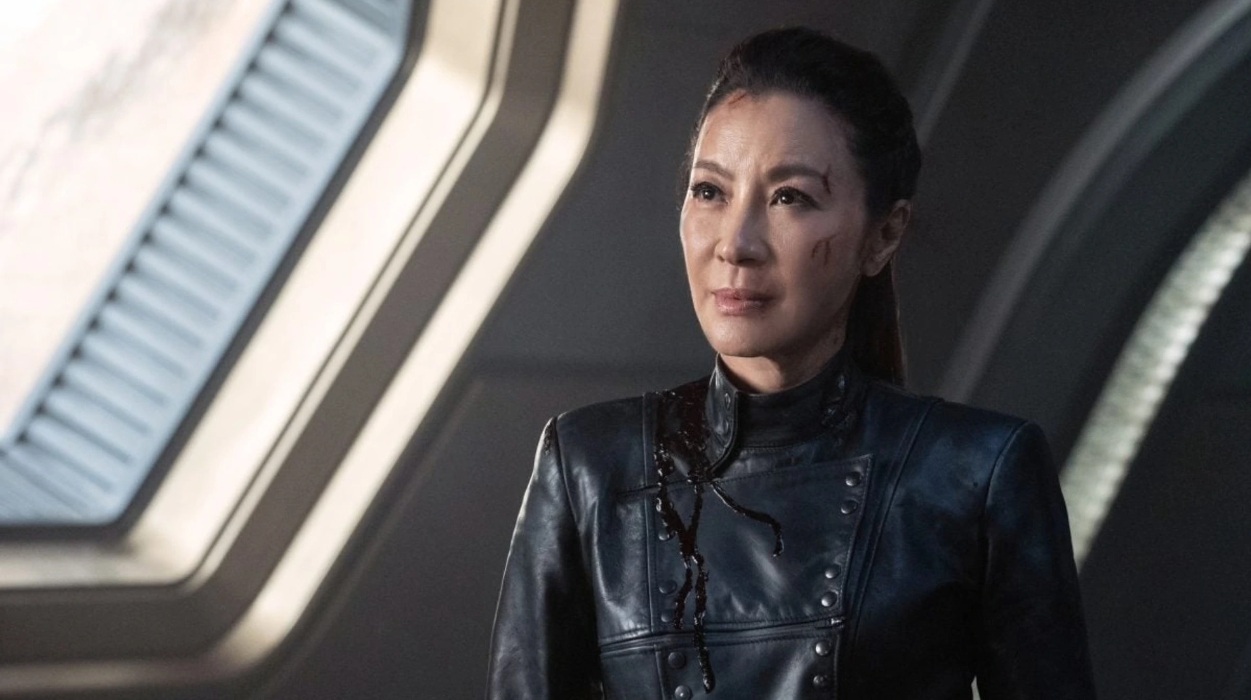 Ultimate Prominence and Oscar Success (2021-Present)
The year 2022 was the inaugural year toward her Oscar success; she acted in the science-fiction surreal comedy film "Everything Everywhere All At Once," directed by Daniels. Yeoh's Everything Everywhere All At Once proved to be a masterpiece; critics regarded it as the best performance of Yeoh in her entire career.
She won Golden Globe Award for Best Performance by an Actress in a Motion Picture and Screen Actors Guild Award for Outstanding Performance by a Female Actor in a Leading Role.
On 12 March 2023, Yeoh earned the Best Leading Actress award in Oscar Academy Awards, becoming the first Malaysian as well as Asian actress to receive this honor.
Her upcoming movies are "American Born Chinese," a Disney plus series, and "A Haunting in Venice" directed by Kenneth Branagh.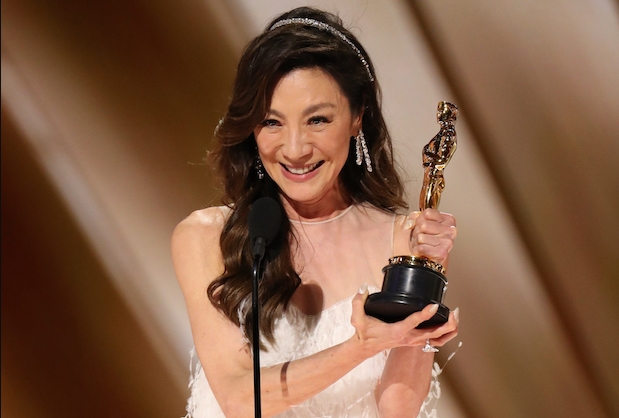 3. Michelle Yeoh's Famous Movies
Michelle Yeoh's career presents several entertaining pieces before us, combing acting, stunts, expressions, dance, and fighting. Following are the well-known movies of Yeoh's entire career:
#1: Michelle Yeoh in Everything Everywhere All at Once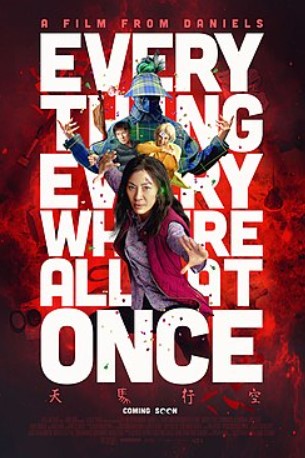 "Everything Everywhere All at Once" (2022) is the magnum opus of Michelle Yeoh, starring her as a Chinese immigrant, a laundromat owner who tries to connect with parallel universe versions of herself to save the multiverse. The film received the Academy Award for Best Picture for its originality, screenplay, sound, and actions.
#2. Michelle Yeoh in Crazy Rich Asians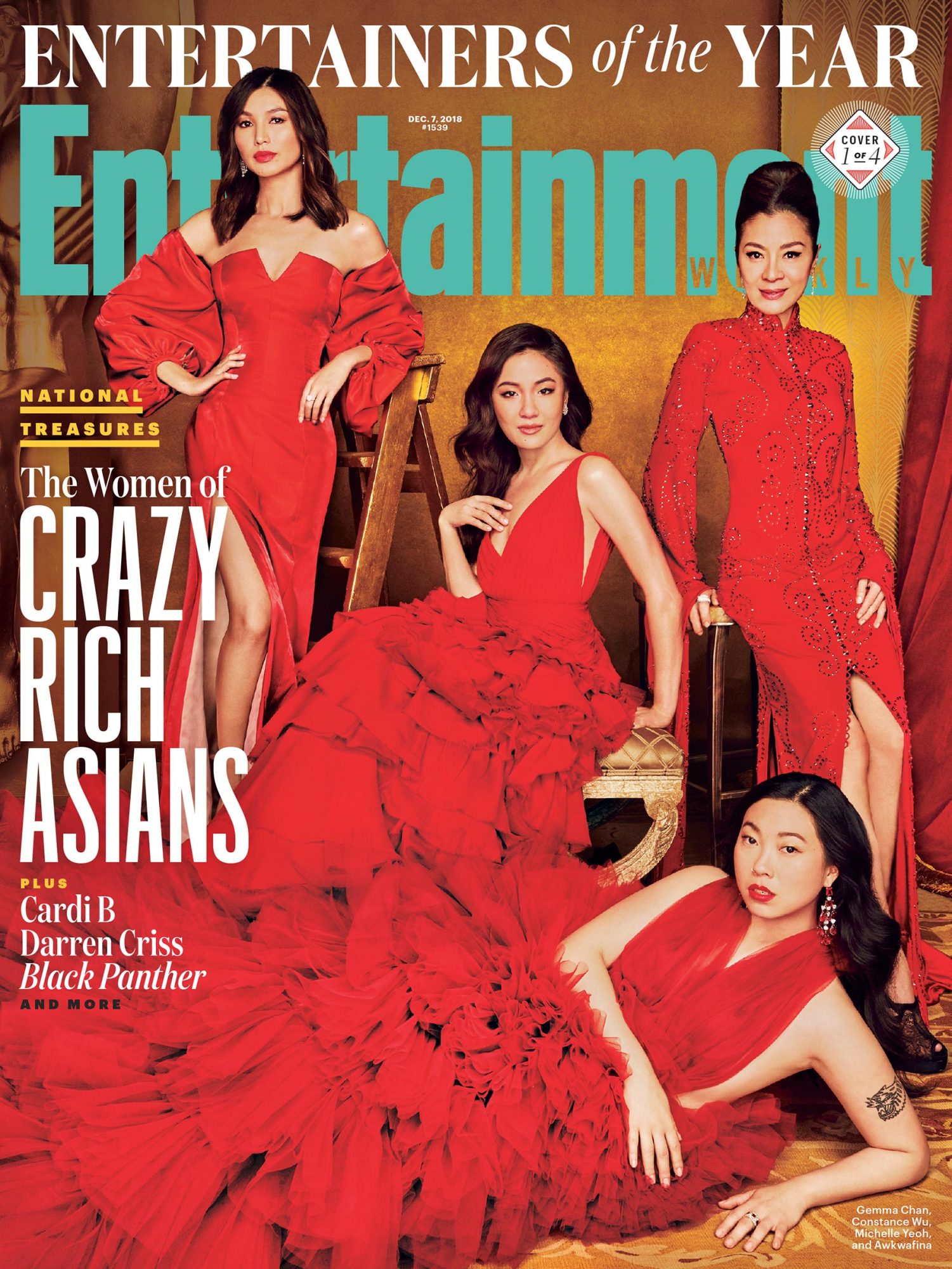 Directed by Jon M Chu and released on 15 August 2018, the film "Crazy Rich Asian" revolves around the life of a Chinese American professor who endeavors to meet her boyfriend's family, discovering that they are one of the wealthiest families in Singapore. In the movie, Michelle Yeoh played the role of Eleanor Sung-Young, Nick's mother.
#3. Michelle Yeoh in 1997 James Bond: Tomorrow Never Dies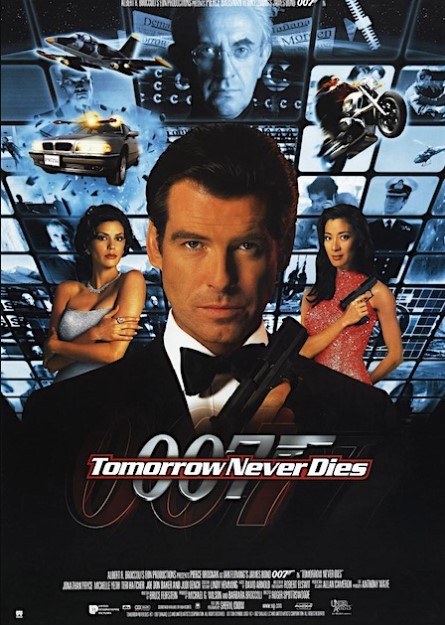 "Tomorrow Never Dies" is a 1997 spy film starring fictitious James Bond and Michelle Yeoh in the leading roles. Directed by Roger Spottiswoode, the story follows James Bond attempting to catch Elliot Carver, who plots to initiate World War III. Playing the role of Wai Lin, Michelle Yeoh acts as a spy for the Ministry of State Security of China, who boasts a colonel rank and exceptional martial art skills.
#4. Michelle Yeoh in Jackie Chan's Movie - Police Story 3: Supercop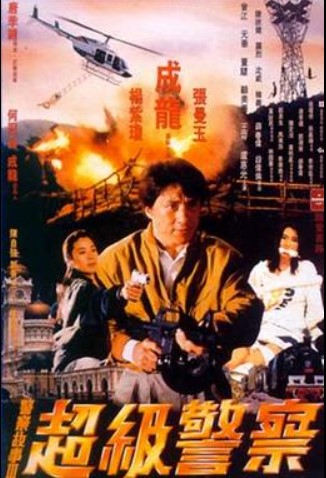 Simply called "Supercop," the action film stars Michelle Yeoh and Jackie Chan. Released in 1992, the film was directed by Stanley Tong, revolving around a Hong Kong detective crew with a Chinese counterpart who attempts to intercept the Chinese drug czar.
#5. Crouching Tiger, Hidden Dragon & Michelle Yeoh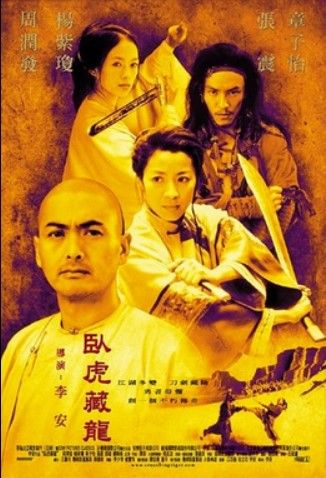 "Crouching Tiger Hidden Dragon" is a 2000 film directed by Ang Lee, starring Michelle Yeoh and Chow Yun-Fat in the leading roles. Yeoh plays the role of Yu Shu Lien, an accomplished businesswoman and a fearless fighter who steals a sword from a well-known swordsman and then spurts into a world of romantic adventure.
#6. Michelle Yeoh in Yes, Madam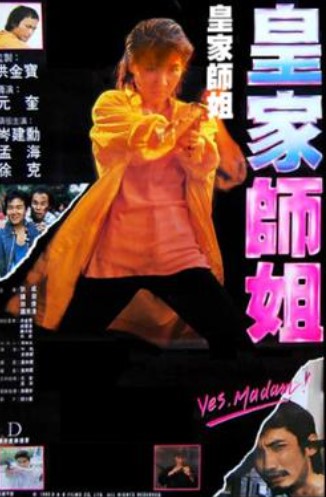 Made in 1985, "Yes, Madam" is regarded as the debut film of Michelle Yeoh. The movie's story revolves around two thieves who break into a just assassinated man's hotel room and take his passport with hidden microfilm needed by a triad boss. Two prowess women cops from H.K. and U.K. handle the case, resulting in the arrest of the thieves. Michelle plays the role of Senior Inspector Ng in the movie, holding the case successfully.
#7. The Lady & Michelle Yeoh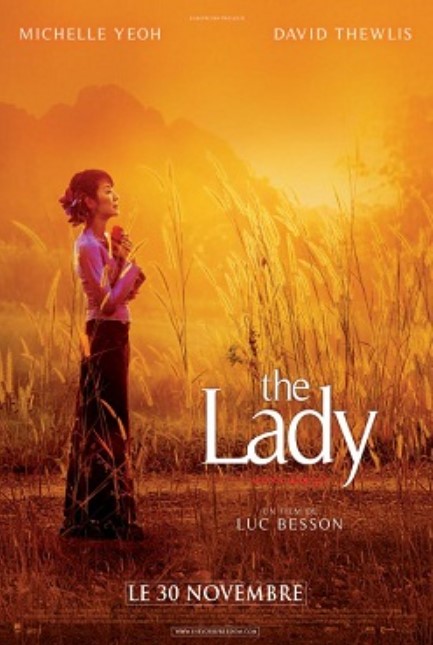 Primarily made as a biographical film, "The Lady" (2011) is directed by Luc Besson, in which Yeoh played the leading role. The film was released on 30 December 2011, in which Yeoh plays the role of Aung San Suu Kyi, who becomes the major driving force of Burma's democracy movement. The film also explores her relationship with her husband, writer Michael Aris.
EdrawMind Desktop
12 structures & 33 themes & 700+ cliparts
Support Win, Mac, Linux, Android, iOS
Advanced import & export options
On-premises software for business
Enterprise-level data security
EdrawMind Online
12 structures & 33 themes & 700+ cliparts
Access diagrams anywhere, anytime
Team management & Project management
4. Conclusion
Michelle Yeoh has been one of the best-performing actors for the last three decades and acquired the Academy Award for Best Leading Actress of the year. Beginning her career as a ballet dancer and Miss Malaysia, she starred in dozens of movies, some of them winning huge audience attention. She debuted in Hollywood in 1997 when she did her first Hollywood film with James Bond.
After performing in a series of films, the turning point in her career arrived when she signed "Everything Everywhere All at Once" in 2022, which proved a global success.