Creating a SWOT Analysis Chart With EdrawMind AI
AI can now create SWOT analysis charts. They are accommodating for start-up businesses or people looking to analyze their projects.
Create Mind Maps Today!
EdrawMind is a mind mapping tool equipped with 700+ cliparts. This article presents a step-by-step guide to creating a creative mind map to present your idea elegantly. Try EdrawMind and create hundreds of mind maps today!
In business and strategic planning, SWOT analysis charts are a staple of the to-do list. It lays down a business or project's strengths, weaknesses, opportunities, and threats. Often, people need clarification about the difference between these four parts of the chart that you have to fill in. It can get tricky.
Thankfully, AI, as always, makes crafting a SWOT analysis chart easier and better. This article is about SWOT analysis charts, how to do it, and how to improve it with AI tools. Explore new ways to work smarter and analyze your projects or businesses better.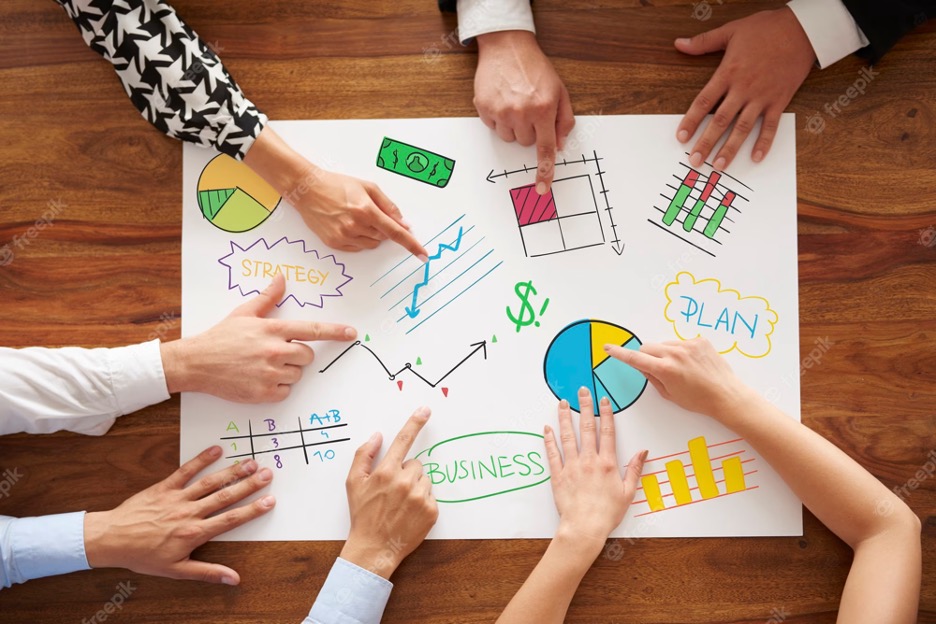 1. Understanding SWOT Analysis Charts
SWOT Analysis - it's a catchy acronym, right? But what does it mean, and why is it important? Let's break it down. SWOT stands for Strengths, Weaknesses, Opportunities, and Threats. These four components create a powerful tool to help businesses or individuals navigate their strategic planning and decision-making processes.
Dive a little deeper into each element of a SWOT Analysis Chart:
Strengths: This is all about identifying the positive qualities or resources that give you or your business a competitive edge. Your strong brand reputation, unique skills, or any other asset could place you a step ahead. It's time to wear those bragging shoes and jot down everything you're great at!
Weaknesses: Now, this can be a bit challenging. Disadvantages require you to look critically at your organization or self, highlighting the areas that need improvement. It might be a lack of resources, a skill gap, or any other factors that hold you back. Remember, recognizing weaknesses isn't about self-criticism; it's about self-improvement!
Opportunities: You'll look outside your organization or self at the broader market or environment. Opportunities are those external factors that you can potentially leverage to your advantage. It could be an underserved market, a new trend, or a potential partnership to boost your growth.
Threats: Last but not least, threats. Like opportunities, threats are external factors. However, these are the ones that could harm you. It could be a fierce competitor, market instability, changing regulations, or anything else that poses a potential risk.
A SWOT Analysis Chart plays a critical role in decision-making and strategic planning. Creating a clear visual representation of your current standing lets you analyze your situation holistically. You can then use this chart to strategize.
Make the most of your strengths and opportunities while addressing your weaknesses and mitigating threats. The beauty of a SWOT Analysis is that it encourages forward-thinking and proactive behavior, two traits crucial for successful decision-making and planning.
That's it. That's your beginner's guide to SWOT Analysis Charts. The following sections will delve into how AI can assist you in creating an insightful SWOT Analysis, so stick around.
2. Creating a SWOT Analysis and Polishing Text With EdrawMind's AI
EdrawMind is a fantastic mind-mapping tool that helps people create charts, arrange their thoughts, etc. Of course, you can also use it to create SWOT analysis charts. Its features are beneficial as they can help organize your thoughts with ease.
Learn More about EdrawMind AI✨ Brainstorm Intelligently, Mind Map Inspirationally. Empower Your Creativity Now>>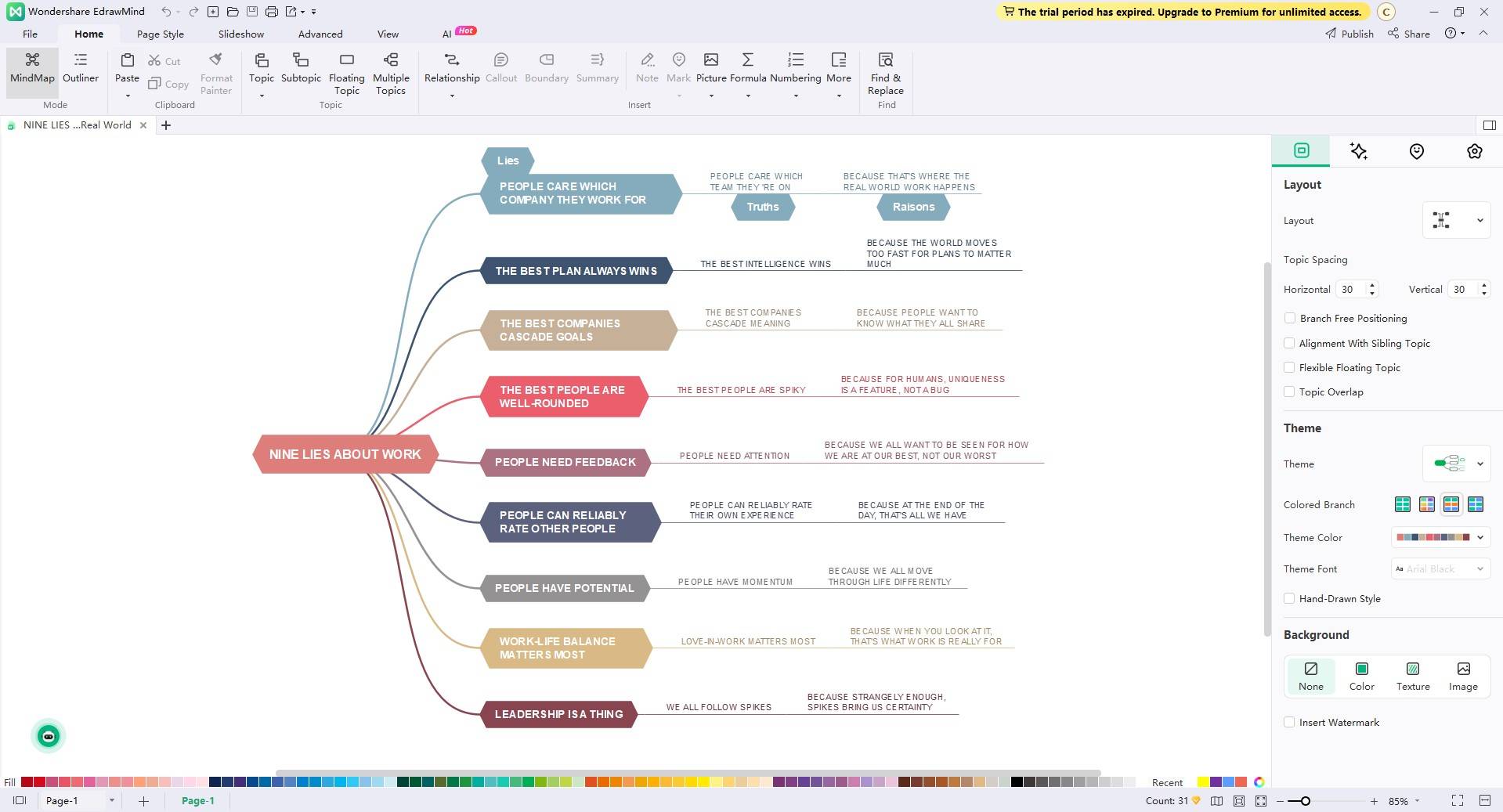 Key Features
By having a clear vision of your business's strengths, weaknesses, opportunities, and threats, EdrawMind helps you navigate the challenges that you may face. It provides an easy way to do this. Check out its key features below.
MindMap Gallery: EdrawMind has a bunch of templates built in. Explore SWOT charts from other users.
Drag-and-drop: You can easily drag-and-drop elements with EdrawMind.
Unlimited Canvas: Add as much information as you need with EdrawMind's infinite canvas.
Multiple Import and Export Options: Integrate new elements or share your work with your friends.
Collaborative features: Work with your team members with the real-time collaboration features of EdrawMind.
To add to its magic, EdrawMind recently released AI features that will help you make your SWOT Analysis charts and many more. Check out the new features of EdrawMind AI here.
AI SWOT Analysis: Immediately create SWOT analysis charts based on your input or the topic selected. AI automatically analyzes the content and provides you with what you need.
One-click Mind Map: A powerful tool that helps you create a mind map in one click based on your input.
Brainstorming: An efficient tool that generates fresh ideas based on a given topic.
Smart Annotation: One-click annotation tool that gives fresh citations with the click of a button.
Article Generation & Weekly Report Generation: With the power of AI, EdrawMind can now generate articles and weekly reports for you. Of course, it's based on your input.
Translation: EdrawMind's AI can easily translate your text content into several languages.
Tarot Divination: EdrawMind's AI comes with ancient wisdom that can even give you horoscopes and fortune-telling.
Boast Assistant: A fun feature that lets you quickly generate compliments and add them to your charts.
OCR: A powerful tool that lets EdrawMind analyze printed or handwritten text.
Copywriting: Enhances the written content on your charts, just like ChatGPT.
So you can get started, this section will focus on the One-click Mind Map, AI SWOT Analysis, and Copywriting features.
EdrawMind Apps
12 structures & 33 themes & 700+ cliparts
Support Win, Mac, Linux, Android, iOS
Advanced import & export options
On-premises software for business
Enterprise-level data security
EdrawMind Online
12 structures & 33 themes & 700+ cliparts
Access diagrams anywhere, anytime
Team management & Project management
How To Create a SWOT Analysis Chart and Polish Texts With AI
Follow the steps below to create and polish your SWOT analysis charts with
Step 1: Install and download EdrawMind from the official website.
Step 2: On the app's homepage, click Edraw AI.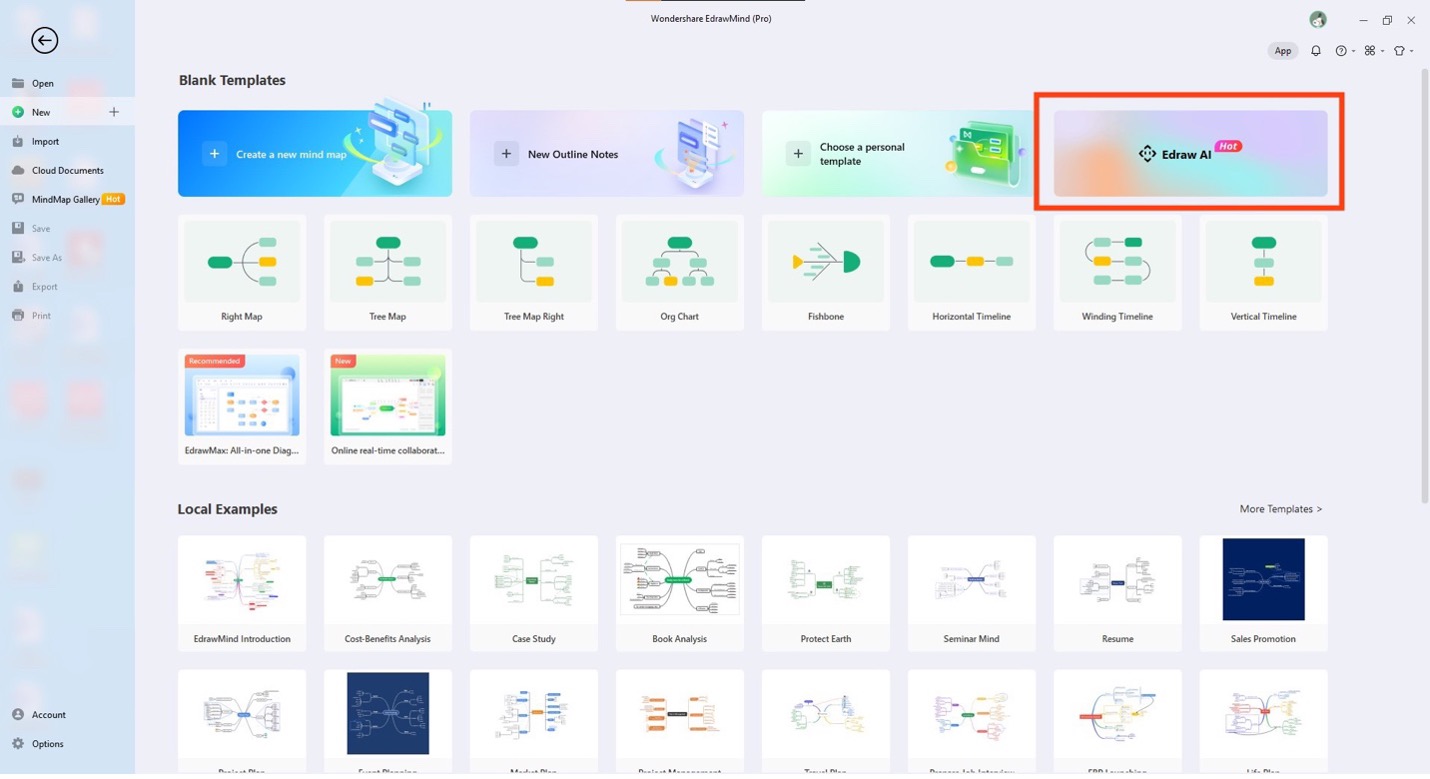 Step 3: Type in your topic to create a SWOT analysis. In this example, "League of Legends SWOT Analysis" is typed in. Click One-click generation once you're finished.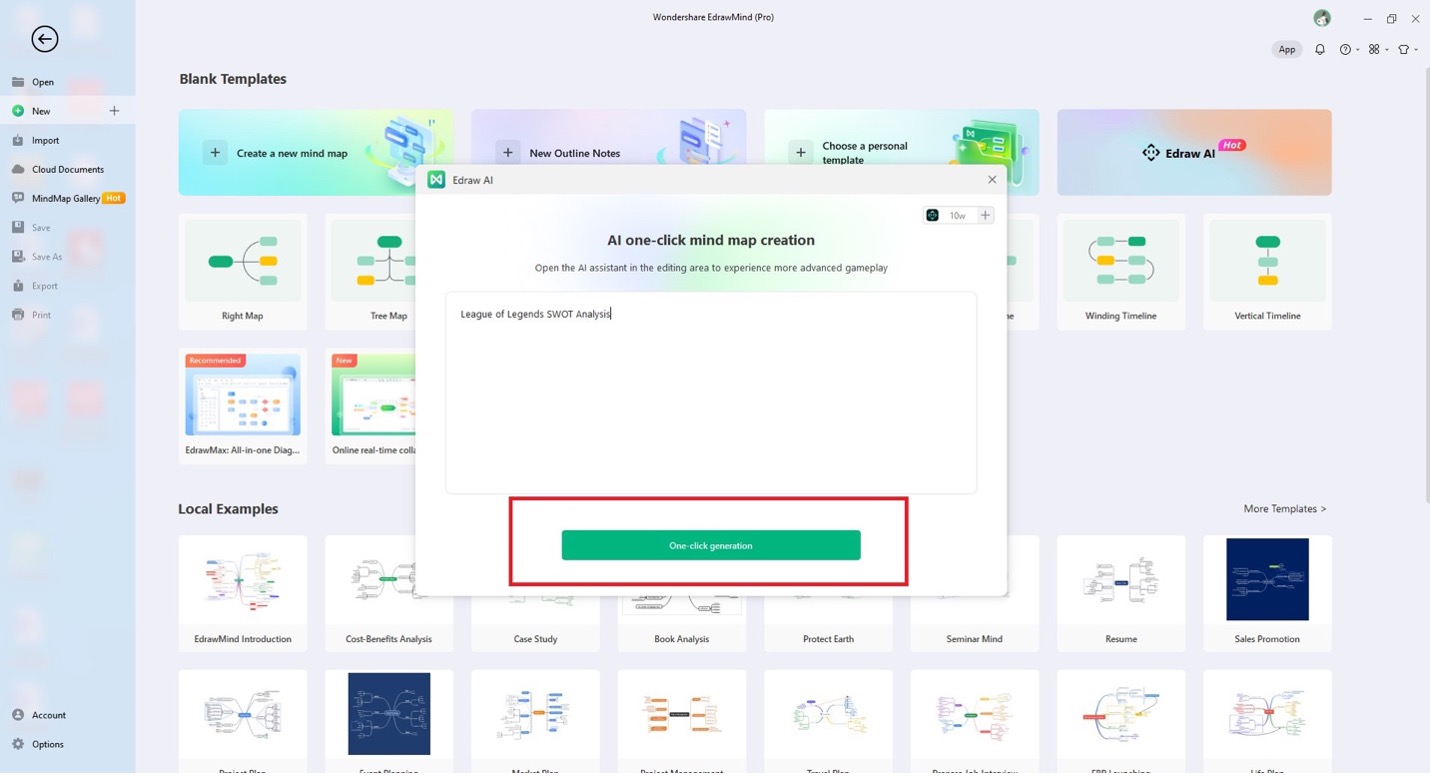 Step 4: Once the generation is finished, it's time to polish the text. Click any text node you want to edit, then click AI intelligent creation. On the pop-up menu, click Copywriting. The AI will begin to rewrite the text.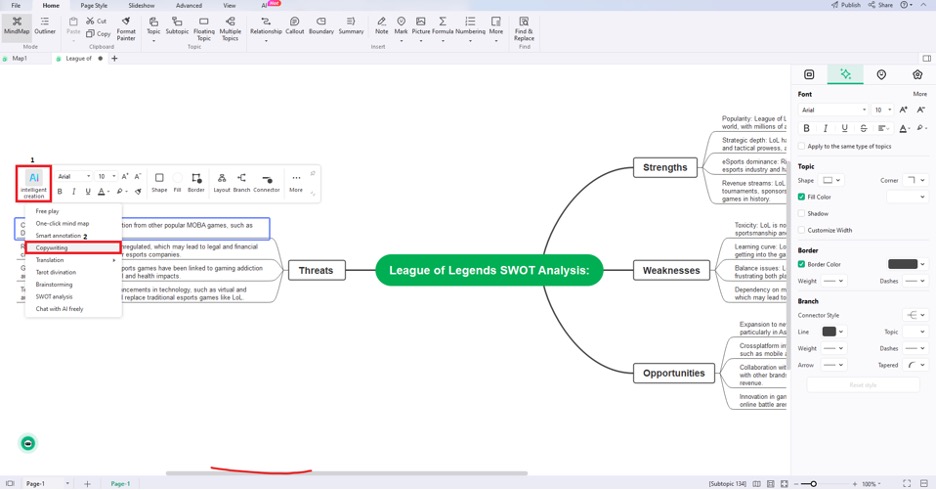 Step 5: Check out the newly edited text.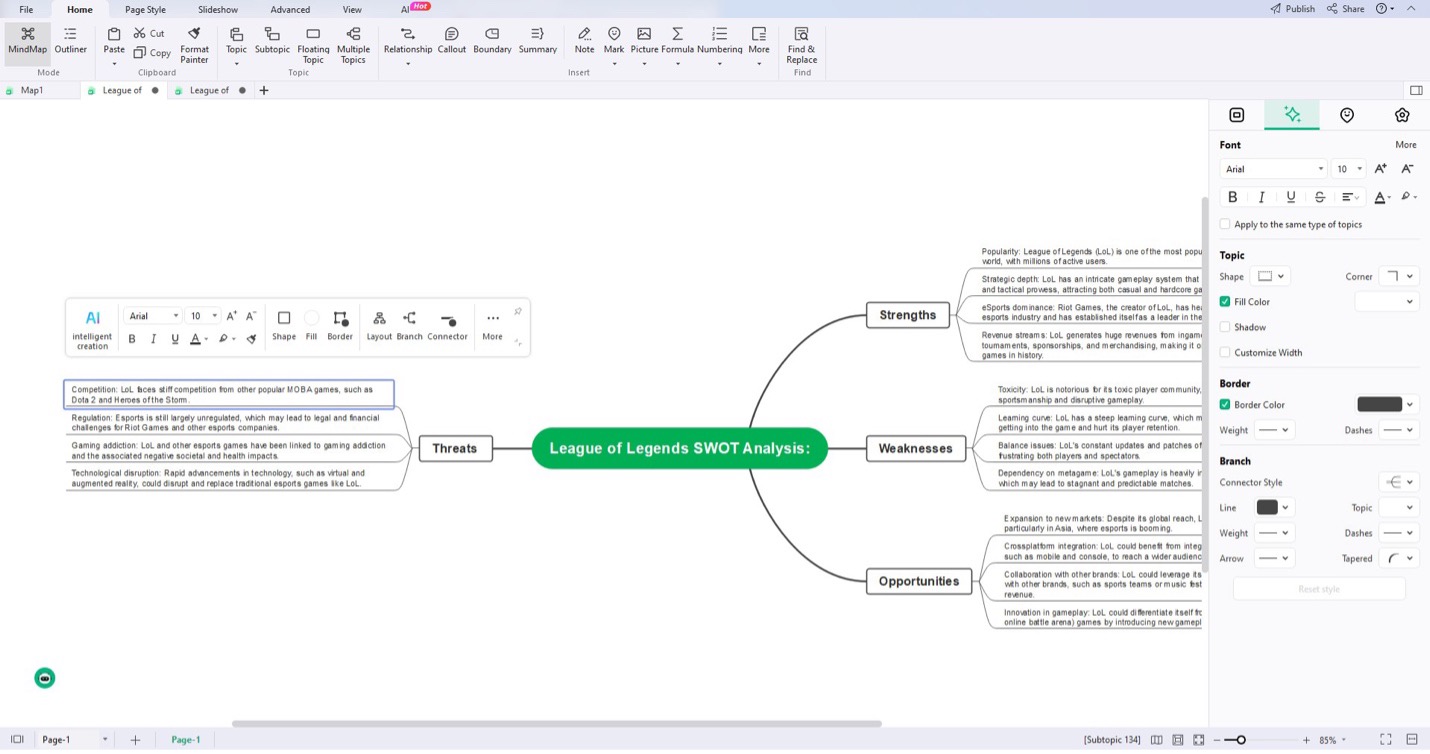 Note:
You can edit text manually by double-clicking on each text node.
Alternate Way To Create a SWOT Analysis Chart With EdrawMind
Follow the steps below to create a SWOT analysis chart without using the One-click mind map generation feature.
Step 1: Click Create a new mind map on the app's homepage.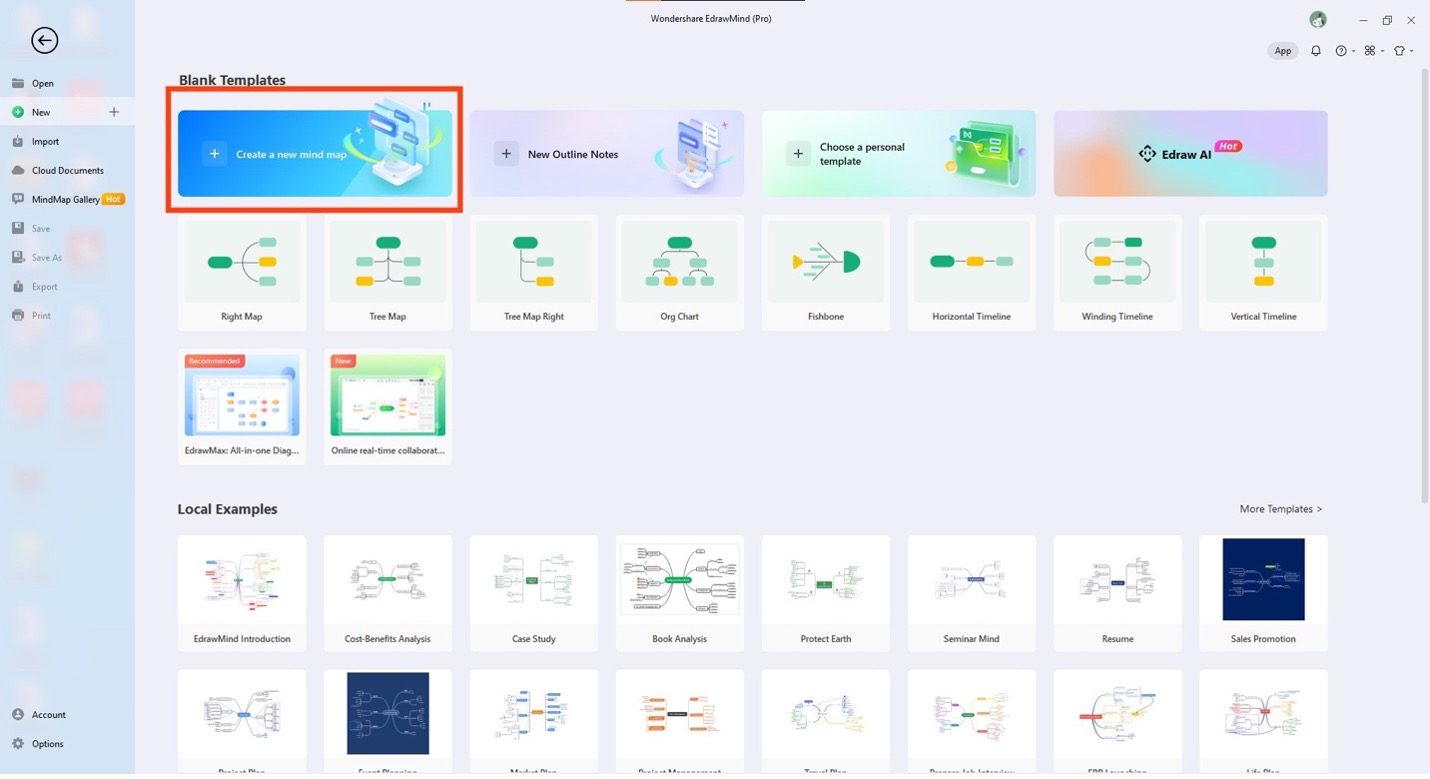 Step 2: Edit the text of the Main Idea. For example, "Samsung Z Flip 4" is typed in.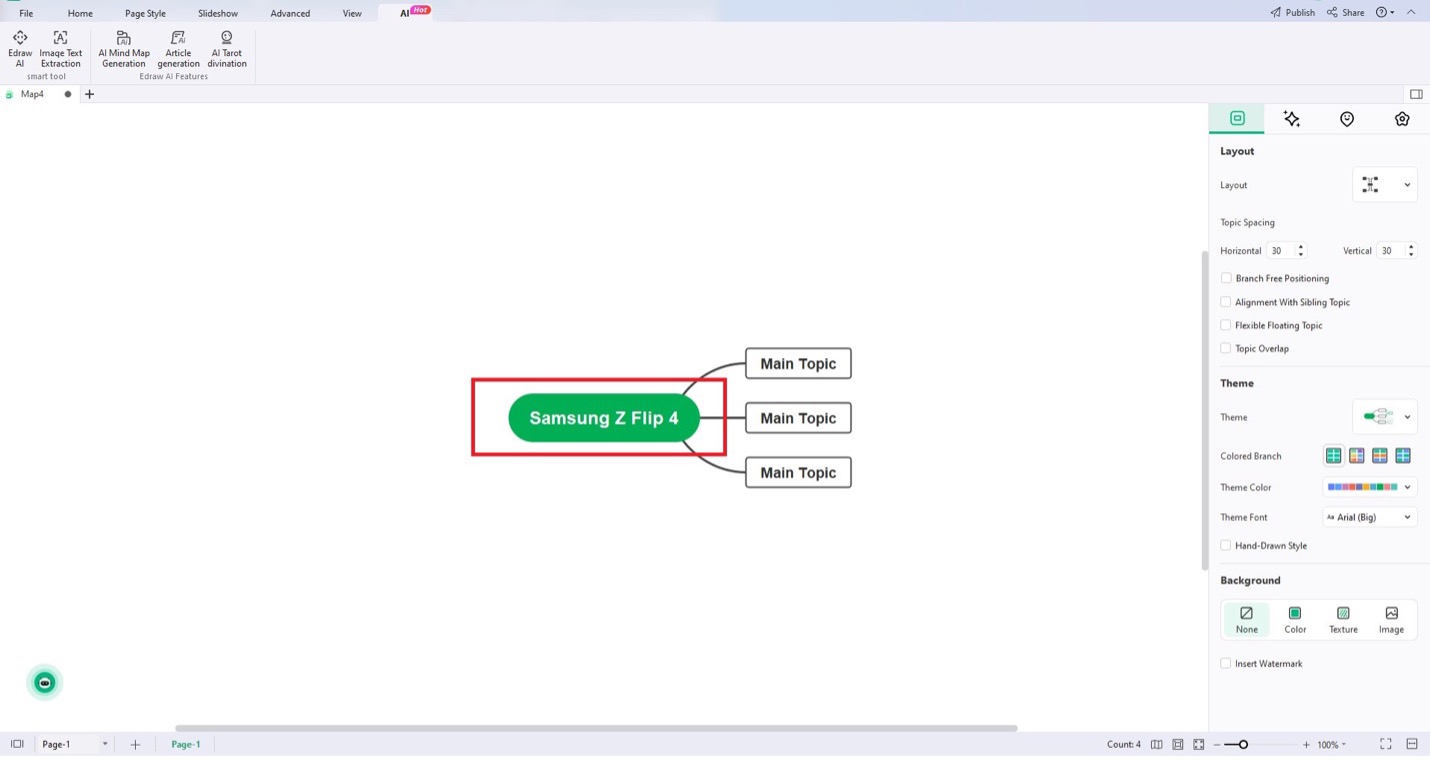 Step 3: Click your topic, and then click AI intelligent creation. On the pop-up menu, click SWOT Analysis.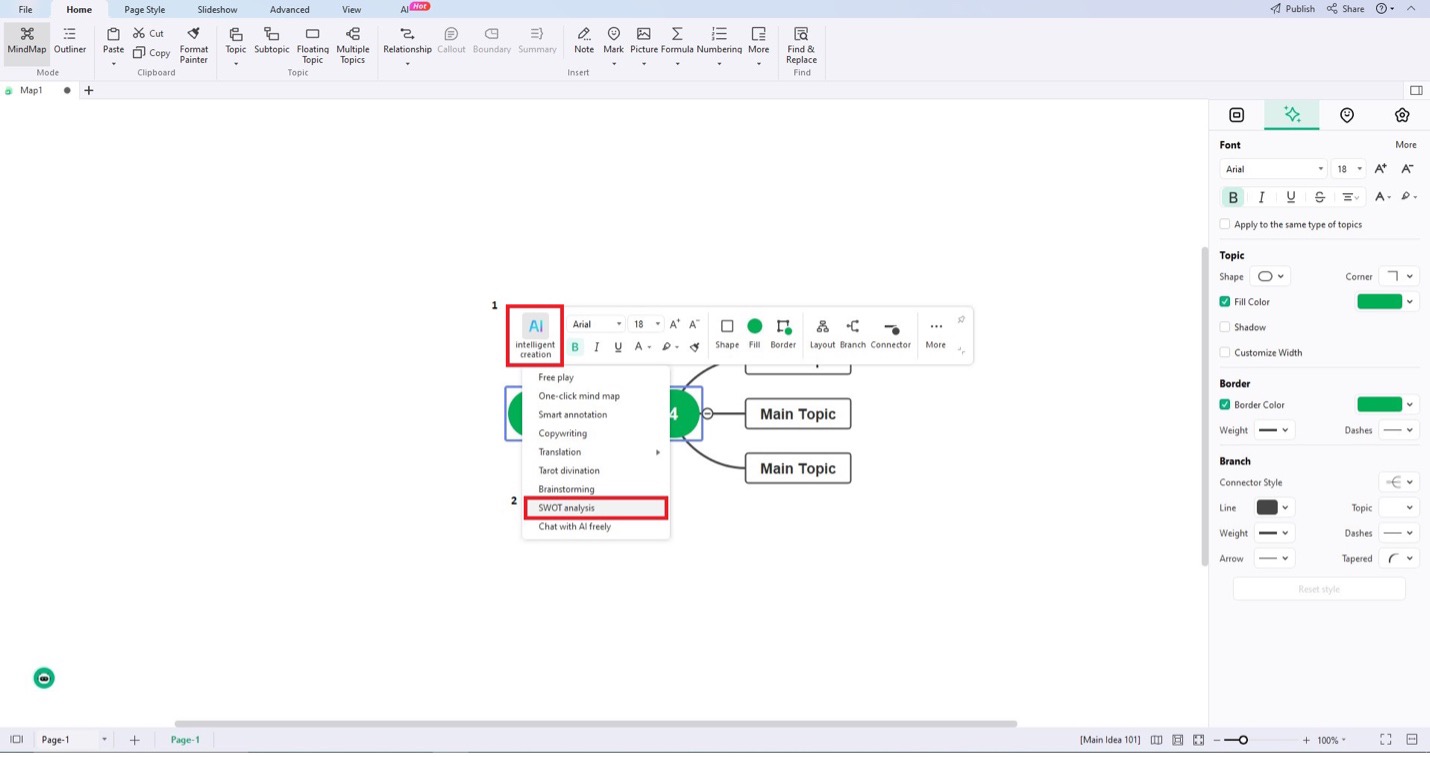 Step 4: Check out the newly generated SWOT analysis chart by the AI.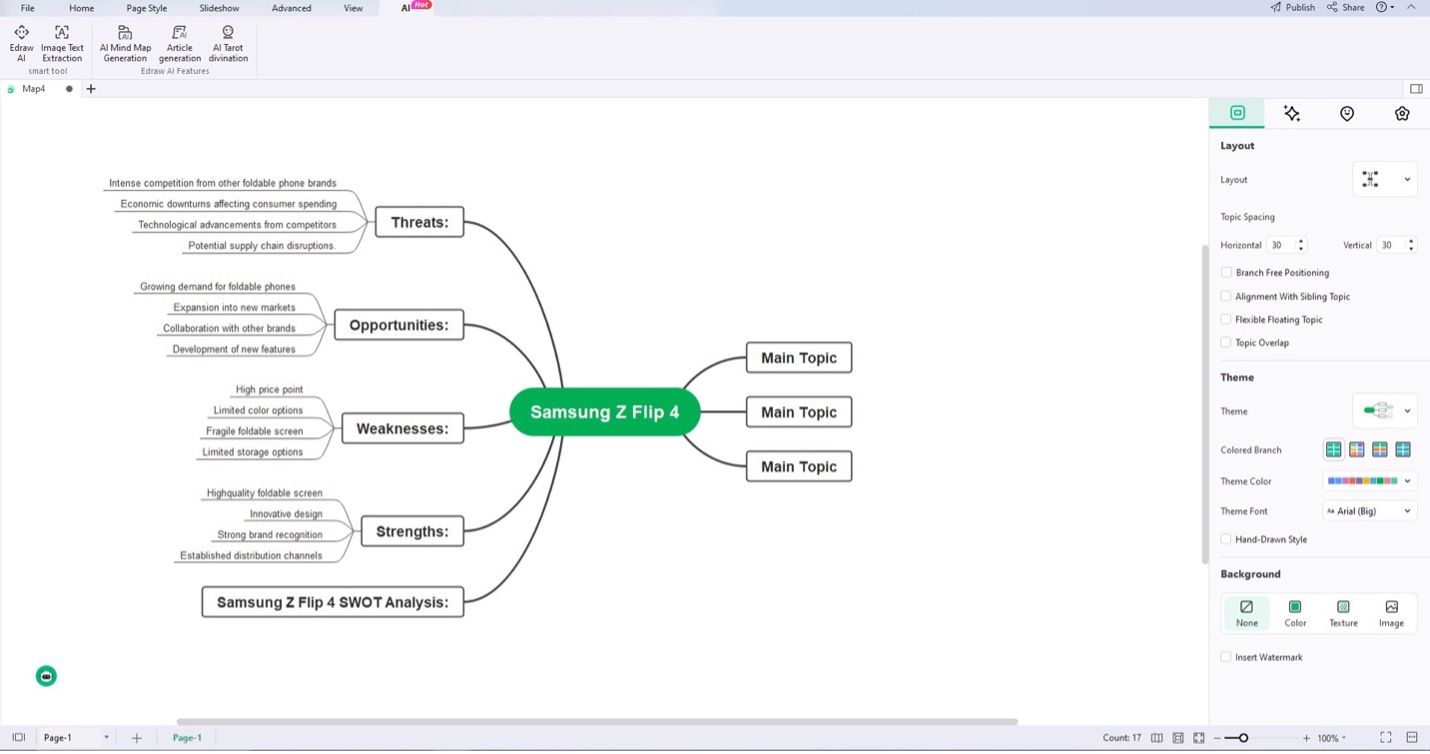 Note:
You can use the AI Chatbot built into the app by clicking AI on the uppermost toolbar. Press Ctrl + Q or click on Edraw AI. Feed it with information so that it can create a SWOT Analysis based on your own business.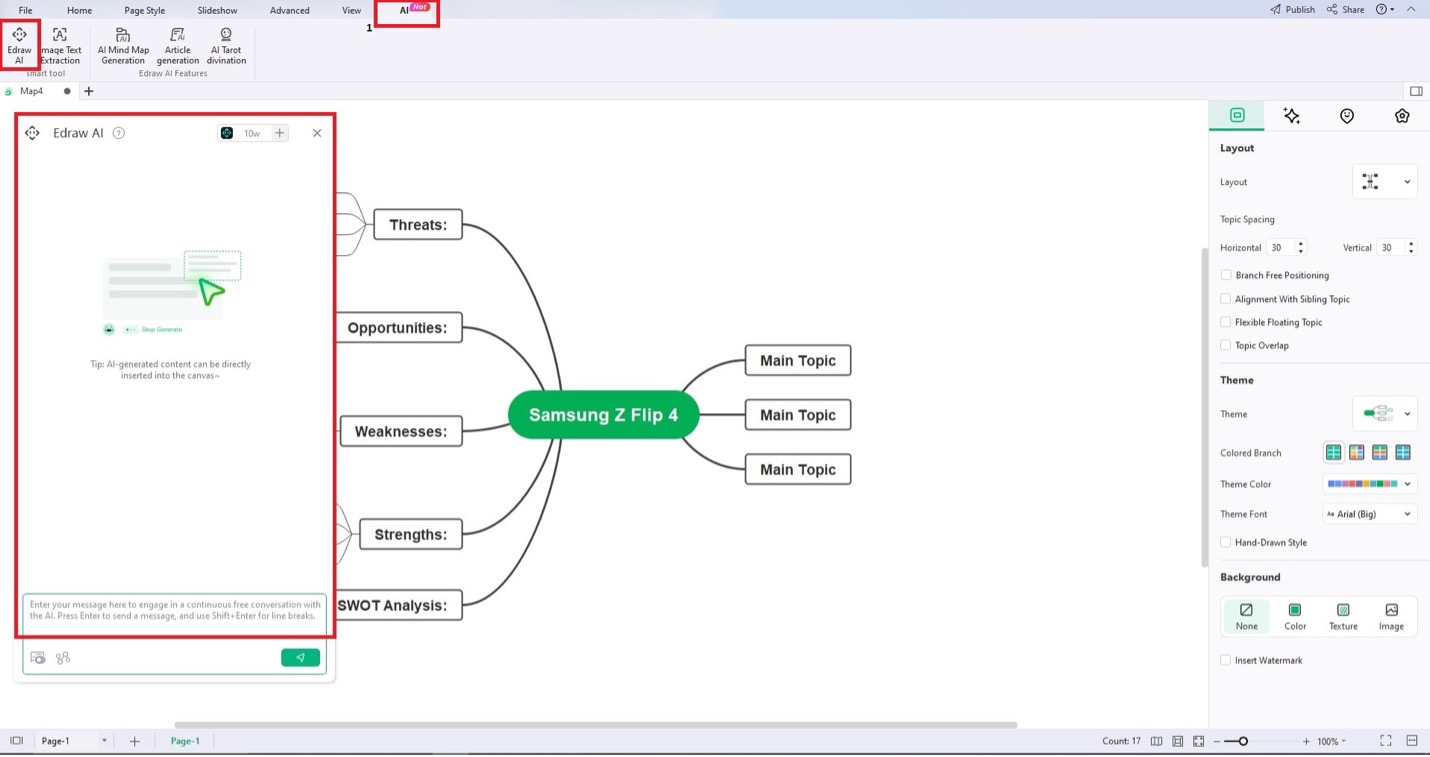 3. Tips for Creating a SWOT Analysis Chart
Creating a SWOT Analysis Chart can be thought-provoking, but this section has you covered. Here are some essential tips that can guide you in crafting an insightful SWOT analysis, making your decision-making and strategic planning more effective and streamlined.
Identifying Clear Objectives
First and foremost, identifying clear objectives for your SWOT analysis is vital. Are you aiming to assess the viability of a new project, improve an existing process, or are you undertaking a general business review? Clear goals let you focus your analysis and make it more relevant and meaningful.
Analyzing the Results and Converting Them to Strategies
Once you have completed your SWOT chart, please don't leave it collecting dust. Analyzing the results and converting them into actionable strategies is where the real magic happens. For instance, you might aim to leverage your strengths to seize opportunities (SO strategy) or utilize your strengths to mitigate threats (ST strategy).
Similarly, you might work on improving weaknesses to capture opportunities (WO strategy) or reduce liabilities to avoid threats (WT strategy). This stage is where you turn insight into action!
Using the powers of AI
Here's where artificial intelligence comes in, making the process even more seamless. The AI features of tools like EdrawMind can offer valuable inputs for your SWOT analysis. They can suggest connections, analyze trends, and provide relevant information that might slip through human research. This can help in making your SWOT analysis more comprehensive and data-driven.
However, it's crucial to remember that human intervention remains essential. AI can provide insights, but aligning these with the brand, the vision, and the reality of the business requires human understanding and judgment.
This perfect blend of AI technology and human intelligence makes a SWOT analysis powerful and effective. Remember, the goal is to create a chart that best reflects your situation, helping you plan and strategize effectively.
4. Conclusion
Clearly, SWOT analysis charts are true game-changers in strategic planning and decision-making. They're the all-seeing compass, guiding you through the unpredictable business terrain, showing you where you stand, and illuminating the way forward.
Having clear objectives for your SWOT analysis and knowing how to translate your findings into actionable strategies will make your SWOT analysis chart a real powerhouse tool.AI features, like those offered by EdrawMind, can lend a helping hand in adding a layer of precision and detail to your SWOT analysis.
All these tips make your analysis more accurate, comprehensive, and insightful. Be sure to add a dash of human touch to your outputs to make them all the better.
EdrawMind Apps
12 structures & 33 themes & 700+ cliparts
Support Win, Mac, Linux, Android, iOS
Advanced import & export options
On-premises software for business
Enterprise-level data security
EdrawMind Online
12 structures & 33 themes & 700+ cliparts
Access diagrams anywhere, anytime
Team management & Project management