What is a nursing concept map?
Nursing is a profession or a job in the health care sector that focuses on caring for individuals, families, and even communities. It merged as a profession in the mid-19th century. Since then, nursing education has become a famous one among those in the healthcare industry.
Some nursing education students are having a hard time studying the concept as it is a broad one. With countless terms and theories, learning this subject is never easy. But a nursing concept map can aid that problem.
Mind maps
are visual illustrations of different information that comprises a specific topic. Its idea is to break down a concept into bits of pieces of information and organize it visually.
What are the fundamental nursing concepts?
There are four fundamentals in nursing. These are:
Person
This fundamental concept refers to the patient or the central focus of work. The person's sociological, physical, spiritual, and psychological parts are deserving of attention.
Environment
This concept refers to the place or environment where a person receives care. Preferably, the setting for the person should have healing, dignity, and comfort.
Health
The nurse becomes an integral part of a person's health when they lose the ability to eat, drink, breathe normally, maintain body temperature, communicate, move voluntarily, sleep, rest, etc.
Nursing
Generally, a nurse's role is to attend and help people do health-related things that they cannot do themselves. Nurses do their professional knowledge to heal the patient.
Benefits of using a nursing concept map
Several good things come out to students who use a concept map. As it is a proven learning strategy, the idea of concept mapping is highly advised. Here are some of the benefits a nursing concept map gives to you.
It develops your logical thinking. As the concept is broken into minor ones, you can digest each of them and their relationship to each other.
By using a concept map, relationships of the small information are visible. Briefly, it shows you the bigger picture.
It allows you to track what information you are missing out on. You can easily spot the information that you have not learned yet.
Nursing Concept Maps Examples
There are several ways to construct a nursing concept map template. Its structure is straightforward. A piece of information is usually put into a box or any other shape and called a node. They are then connected by a line to show their relationship to each other. Here are some nursing concept map
templates
that you can use when making your own.
Example 1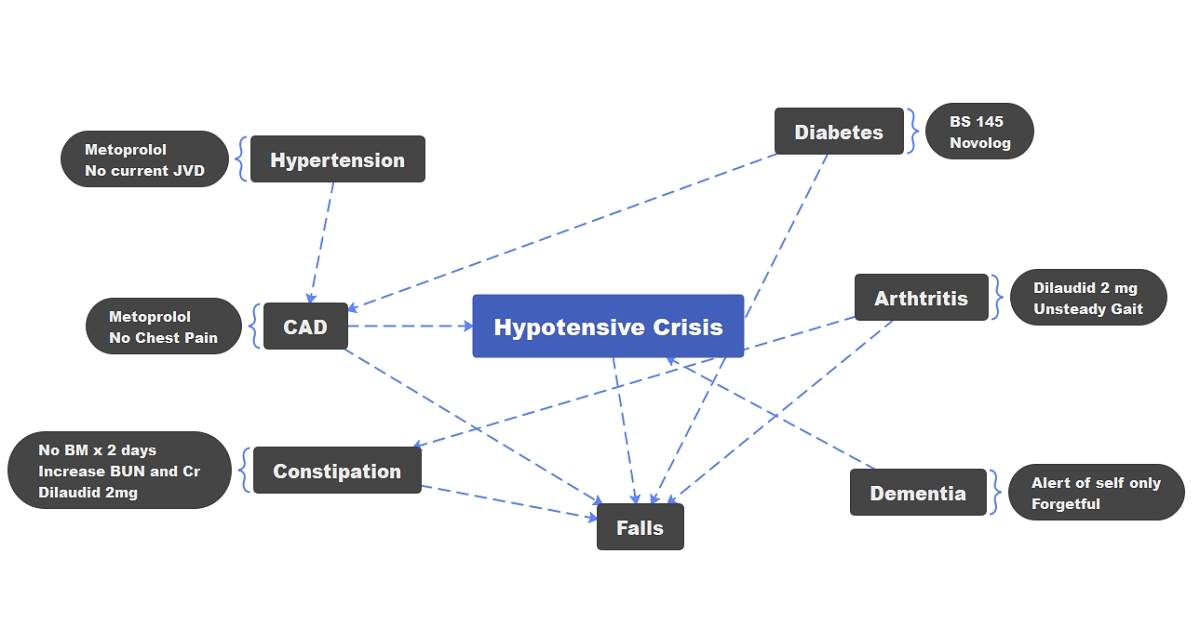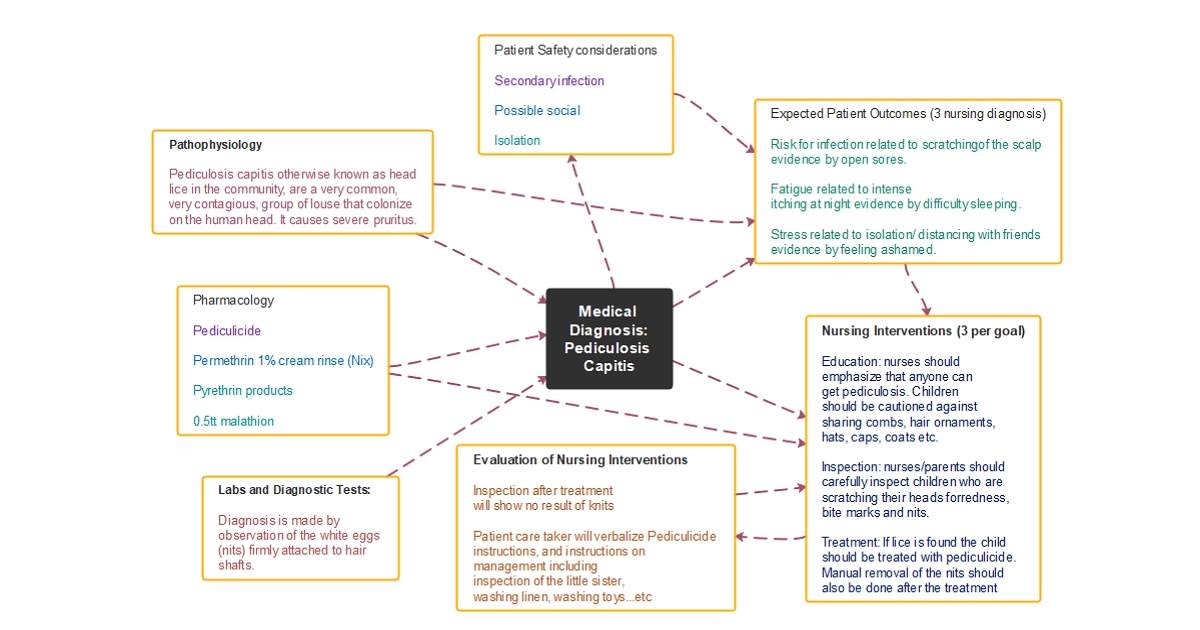 Example 3
These last two examples focused on clinical care as the concept. Just like the two previous templates, they are somewhat similar design-wise.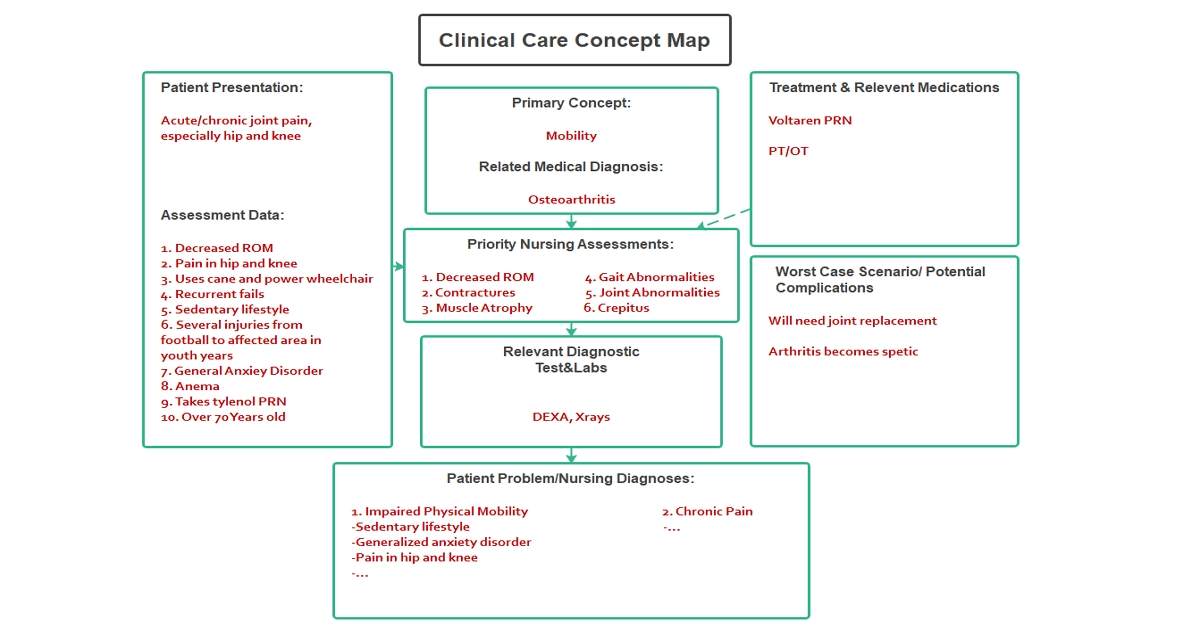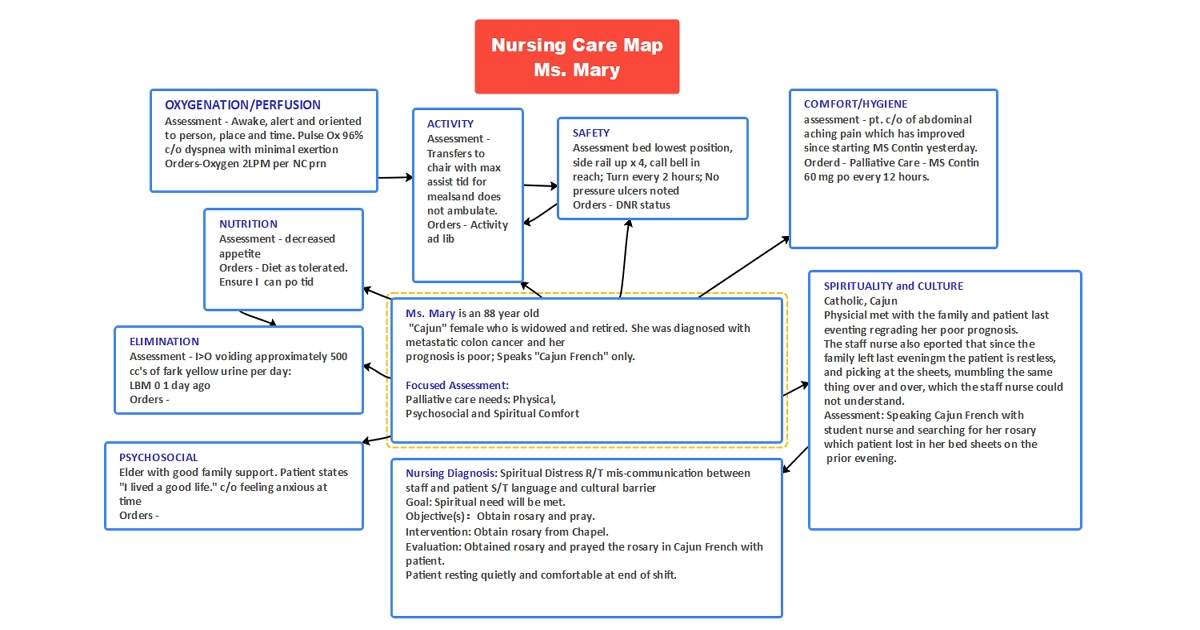 Why EdrawMind?
EdrawMind is a full-featured collaborative mind mapping and brainstorming tool. It is convenient and helpful for you to use EdrawMind to sort out your thoughts, visualize ideas, take notes, plan projects and more importantly, find solutions to problems.
Users are allowed to insert different kinds of objects into
topics
and mind maps in EdrawMind, including relationship line, boundary, callout, summary, mark, clip art, picture, hyperlink, attachment, note, comment, and tag. EdrawMind offers you a simple way to create mind maps on
Windows
,
macOS
, and
Linux
. Download the desktop version and try the free online version now!
EdrawMind Apps
12 structures & 33 themes & 700+ cliparts
Support Win, Mac, Linux, Android, iOS
Advanced import & export options
On-premises software for business
Enterprise-level data security
EdrawMind Online
12 structures & 33 themes & 700+ cliparts
Access diagrams anywhere, anytime
Team management & Project management