How Do Humans Affect the Earth? Effective Ways to Save the Earth from Pollution
This discussion consists of the way humans affect the Earth and how to save the planet from industrial pollution and global warming.
Create Mind Maps Today!
EdrawMind is a mind mapping tool equipped with 700+ cliparts. This article presents a step-by-step guide to creating a creative mind map to present your idea elegantly. Try EdrawMind and create hundreds of mind maps today!
Living organisms, including human beings, react differently to their surroundings, like the environment and Earth. Studying the relationship between the environment and organisms is known as Ecology - a special branch of Biology. As far as the environment in our surroundings is concerned, we and other living things around us play a crucial role in maintaining it. This role can be both positive and negative at the same time.
Air pollution is one of the biggest challenges worldwide that badly affects the Earth and the atmosphere, which leads to global warming. Industrial pollution also plays a damaging role in this regard. Don't you know the potential reasons behind global warming and industrial pollution? This is the read you can't miss.
This article also presents a debate on how we affect Earth and how we can save the planet. In addition, creating an Earth mind map within a few minutes using a wonderful tool is also part of the below discussion.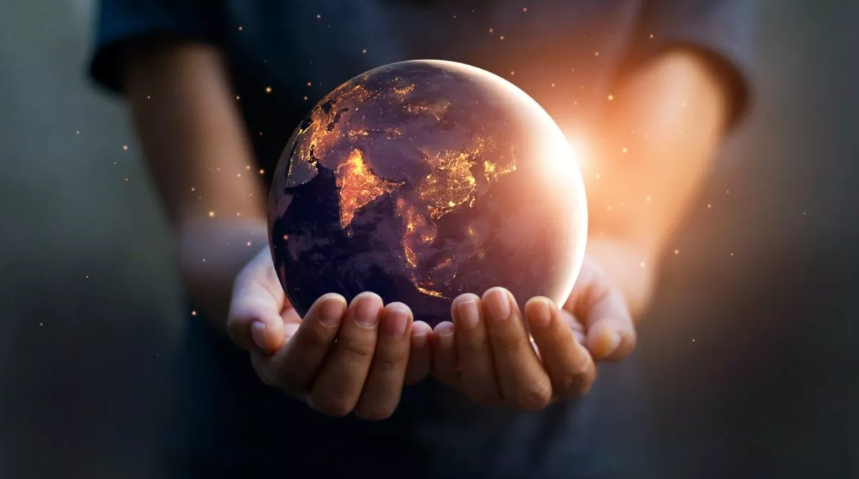 1. How Do We Affect the Planet - Earth
We, human beings, affect Earth directly and indirectly. Both have their consequences. Let's have a look at a few potential factors, as listed and described below.
#1 Greenhouse Gas Contamination
Human activities increase greenhouse gas concentrations. Farming livestock, cutting down forests, releasing chemicals, bad industrial activities, and burning fossil fuels have a direct impact on Earth's temperature and climate.
As a result, a huge amount of greenhouse gases are added to those that already exist in the atmosphere. The concentration of carbon dioxide in the atmosphere has increased greatly due to the burning of fossil fuels. All these factors lead to increased global warming and the greenhouse effect.
#2 Human Garbage
Feces consist of nutrients and organic matter. We can reuse both materials if we treat them properly. But the problem occurs when these post-consumption nutrients are not recycled appropriately. They are equally bad for the economy, the environment in our surroundings, and human health.
Human garbage travels through oceans, beaches, rivers, and other similar spots throughout the world. It causes a lot of danger, like transporting chemical pollutants, interfering with how humans use rivers, harming physical habitats, and threatening sea life.
#3 Garbage Discontrol
The waste disposal industry is one of the crucial global sectors. The reason behind this fact is that if waste disposal is not handled properly, it badly affects the earth and the surrounding environment.
Improper waste disposal, without any doubt, is a huge threat to Earth, as it causes a number of dangerous problems, including but not limited to land pollution, water pollution, climate change, air pollution, plant death, diseases in human beings, lower biodiversity, marine and animal death, and worsening infrastructure.
2. How Can We Save the Earth
Now that you are familiar with how we affect the planet, Earth. It is time to explore different ways to learn how to help the Earth. Below is a list of a few effective steps you can take to save the environment.
1. Effective Governance
When it comes to effective governance to save the planet, it includes dealing with a variety of parameters, including water pollution, noise pollution, air pollution, desertification, and water and soil loss. We should take some decent and effective measures to reduce these types of pollutants. It will surely help us save the Earth and the environment.
For example, a proper waste disposal system lends a huge helping hand to reducing air, water, and land pollution. Similarly, lowering the use of vehicle horns and the appliances that create noise results in a significant reduction in noise pollution.
2. Grow More Plants
Plants are a very important part of our lives. They are equally important for human beings and other living things. At the same time, they directly impact climate change and the whole environment. The presence of plants saves the environment in many ways.
It regulates the water cycle, provides animals with the necessary nutrients, absorbs carbon dioxide in the atmosphere, and releases oxygen into the air. The release of oxygen and absorption of carbon dioxide is very important for us to stay alive. The more plants we grow, the more we will save the planet.
3. Save Energy
There is a direct link between the environment and your energy consumption. For example, when you use less power and save energy, it leads to a reduction in the number of chemicals and harmful gases that emit from the power generation plants.
As a result, your ecosystem stays away from destruction. Therefore, always make sure you take a step toward reducing energy consumption and making this world a happier and safer place to live. Saving energy on Earth helps reduce the emissions of greenhouse gases and a range of other noxious pollutants.
4. 3Rs (Reduce, Reuse, Recycle)
When it comes to saving the Earth, these 3Rs play a vital role. The first R refers to "reduce", which means you should reduce the applications of plastic bags in our daily lives. You can use wood and paper bags as a healthy alternative to plastic bags.
These alternatives will help you reuse them after their first application or usage, which is a good step toward saving the environment. At the same time, recycling dry waste leaves a positive impact on our surroundings and assists us in providing a healthy environment to live in.
3. What are the Leading Causes of Industrial Pollution
Industrial pollution badly affects human life and harms the Earth at the same time. Let's look at a few factors that lead to an increase in industrial pollution.
1. Emission
When burning fossil fuels, like natural gases, oil, and coal, industries emit a wide range of gases, including nitrous oxide, methane, and carbon dioxide. With the advancements in technology, the latest equipment offers greater control over these parameters and helps industries emit fewer gases to save the Earth.
But the advanced equipment is more expensive than the traditional ones. Most industries still use old machinery to cut down the extra investment, which leads to a significant increase in the emission of harmful gases, causing industrial pollution.
2. Crude Oil Washing
It is another potential factor that contributes to industrial pollution. A crude oil washing system washes the oil tanks with crude oil instead of using water for this purpose. The oil spills contaminate the water and soil and are equally dangerous to plants, animals, and human beings. It spoils the insulating properties of bird feathers and animal fur. Similarly, it badly affects the abilities of animals and birds to swim and fly.
3. Environment Pollution
Environmental pollution is directly associated with industrial pollution. It is caused by several parameters, as listed below.
Workplace Noise Pollution: The unwanted sound that disturbs regular communication, speech, and office work is a leading cause of environmental pollution.
Harmful Materials: When toxic materials are released into soil, atmosphere, or water, they lead to environmental pollution, which harms plant and animal life.
Paint: The chemicals used in paints are not good for the environment. Especially, the old paints are more dangerous that are removed when renovating homes or workplaces.
Control Measures
Now, you are familiar with the parameters that cause industrial pollution. It is time to look at some effective control measures to save the planet.
General Controls: These involve appropriate disposals, good practices for industrial housekeeping, and preventive maintenance procedures.
Control the leakage of the chemicals into the water or ground.
Always control the paint scrapings from boats during repainting or repair.
Reducing noise pollution is another effective control measure to save the environment.
4. A Closer Look at Global Warming
The change in global temperatures results in climate change. The variations in temperature can be natural, but it is mainly due to human activities (increasing greenhouse gas concentrations), as we have discussed earlier. The cause, effects, and hindrances of global warming are listed below.
Cause: Trapped greenhouse gases in the atmosphere
Effect: Rising temperature and climate change
Hindrance: Those who don't believe in scientific facts regarding global warming
5. How to Create an Earth Mind Map With Wondershare EdrawMind
Download Wondershare EdrawMind from the official website. Once done, follow the steps listed below.
Step 1: Launch EdrawMind and tap on the "New" option from the main interface. You can select a pre-built mind map template to save time. Otherwise, open a blank canvas to draw your mind map from scratch.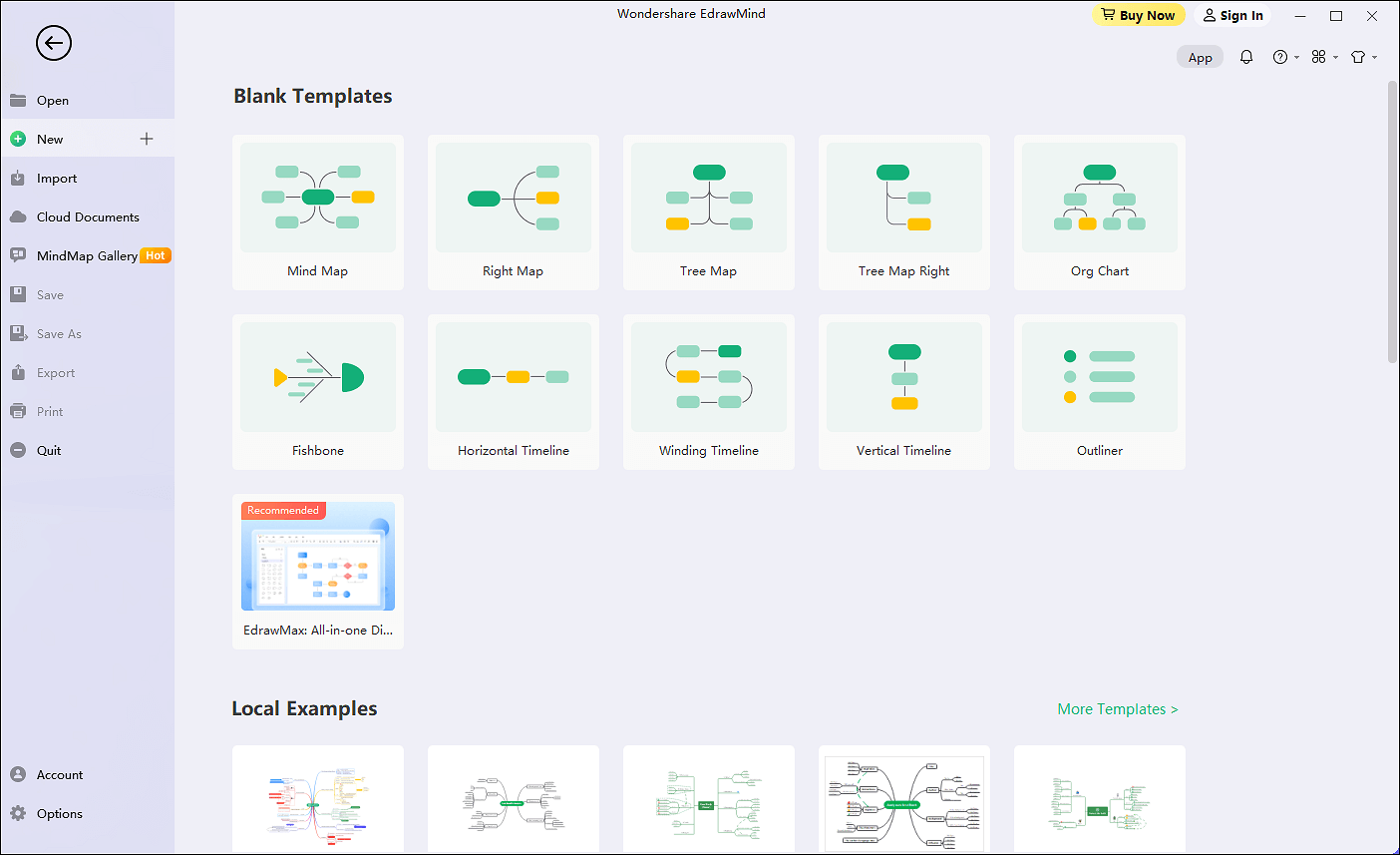 Step 2: Now, enter the main subject and attach relevant branches to it by tapping on the "+" sign, as shown below.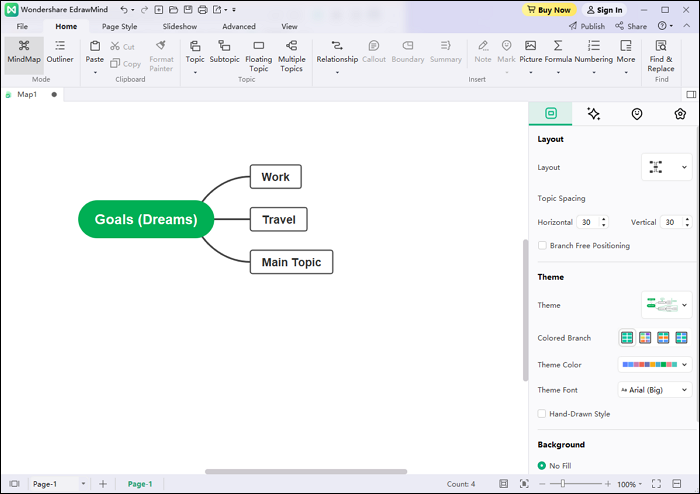 Step 3: Once you add the main topic and branches, you can add further sub-topics with the "+" sign.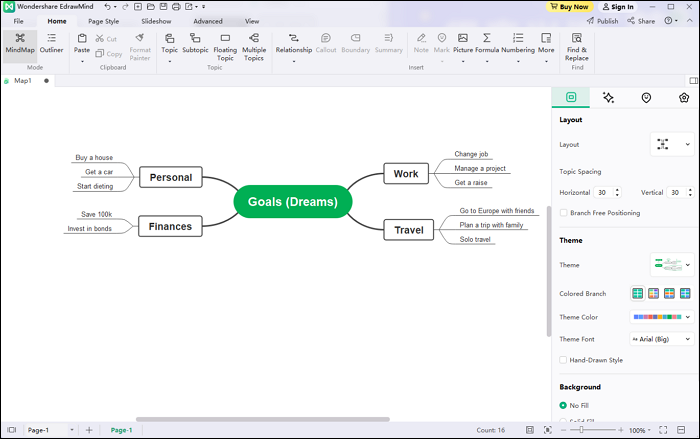 Step 4: Once you are done with the above steps, customize the earth mind map with your preferred sequence, color scheme, font style, and font size.
EdrawMind Apps
12 structures & 33 themes & 700+ cliparts
Support Win, Mac, Linux, Android, iOS
Advanced import & export options
On-premises software for business
Enterprise-level data security
EdrawMind Online
12 structures & 33 themes & 700+ cliparts
Access diagrams anywhere, anytime
Team management & Project management
6. Final Words
The burning of different fossil fuels, like oil and coal, increases the concentration of greenhouse gases in the atmosphere. It badly affects the environment and Earth. Similarly, inappropriate management of the garbage also leads to the same problem.
To save the Earth, we should grow more plants, as they introduce a positive change to the climate. At the same time, we must take effective measures to reduce water, noise, and air pollution. If you want to draw the Earth mind map, look no further than Wondershare EdrawMind.