How to Study for Jeopardy?
Want to know more about how to study?
EdrawMind helps move ideas forward, faster and better. Check out this guide to know how to study for Jeopardy and how mind maps can help. Try EdrawMind free now!
Jeopardy is popularly known as a mainstay on TV and a classic game show. The show's host Alex Trebek dishes out the trivia to the contestants and viewers at home. The show has been running for many decades and is considered one of the most loved and watched reality TV shows worldwide. The game holds a firm place in pop culture, where we see references in TV shows, movies, books, and other reality TV shows. In this guide, we will help you understand how well you can study for Jeopardy and how creating a mind map in EdrawMind will bring your A-game.
1. About Jeopardy
Merv Griffin created the Jeopardy game in 1964, and since then, the world has seen several versions of it. However, Alex Trebek took charge of the show in 1984, and in the last three decades, this game has become one of the most popular television game shows in history.
The game features three contestants who answer the questions during three rounds. In the game, players can choose clues from six different categories. Each category comprises five questions with the dollar amount attached to it. Once the host reads the question, the contestants get the chance to buzz in and answer it. The contestant gets the corresponding dollar amount if the answer is right. The winner of each episode gets to return to the next episode to face the other two new contestants.
2. How to study for Jeopardy
If you have decided to take the leap and try out Jeopardy, you have to dig into the details. Studying for Jeopardy can be a daunting task. However, by creating a mind and adhering to the following tips, you can get better at it.
1
Stream the show
The first thing that every Jeopardy contestant will tell you is to watch the show as much as possible. The champions and showrunners will also advise you the same. It is not enough to only get an idea about the trivia; you need to know the general cadence of how the questions are worded or framed for the general audience. It will help you understand the right response for different question fragments.
2
Study Top Subjects
Watching Jeopardy on a regular basis will help you get accustomed to the categories of idiosyncratic subjects in the game. Jeopardy can ask you any questions on any subject from the entire history of all human knowledge. However, some of the common topics that come up repeatedly on the show are US Presidents, World Capitals, and famous writers & painters. In most Jeopardy games, we see the questions about day-to-day activities worldwide, as it strikes the chords among the audience when the contestant provides the right answer.
3
Get the right resources
You may find thousands of blogs or videos on the internet to study Jeopardy. However, Study Guide (from Jeopardy itself) is considered a great place to get you started with basics. This guide will provide you with a well-rounded knowledge base to take a good shot at passing the test. Besides this, you can also refer to J-6 on Alexa, Jeopardy! Test Prep Center, J! Archive, and The Jeopardy Fan. While you gather all the information from these resources, start preparing a mind map where you put all the references. By creating a mind map, you ensure that you will quickly revise all the major topics at the time of your participating day.
4
Practice More
A famous proverb goes on the lines that practice makes a man perfect, which also applies to Jeopardy. You can sign up on Jeopardy.com and take online practice tests. Try to get at least 35/50 questions correct, and therefore you can get a chance to participate in mock games and get chosen by the showrunners to compete. Practice your poise and charm skills before the mock games.
5
Improve Better Techniques
The Jeopardy game is all about memorizing information; however, repetitive memory cramming is not enough. There are various sources on the internet through which you can learn better techniques to play the Jeopardy game. The resources like Moonwalking with Einstein will help you with tips and techniques that the world's greatest memory champions use to memorize hundreds of decks of cards in a short period. In addition to this, your mind maps will always come in handy.
6
Visit Jeopardy's Website
The team at Jeopardy is constantly updating the official website with all the right online resources that help in acing the competition. When you start preparing for Jeopardy, you should visit the official website and learn as much as you can.
3. Mind Maps Help You Study for Jeopardy
Regardless of the type of game you are participating in, it is never too late to get organized. Mind maps help you arrange your Jeopardy study material and let you manage the chaos of the last moment.
1
Develop Your Study Plan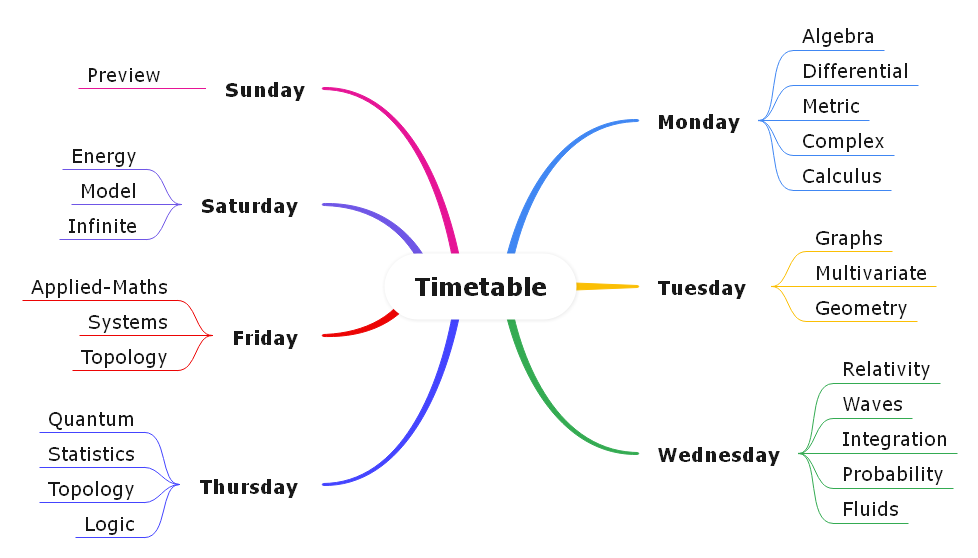 Click here to download EdrawMind
(For Win)
Click here to download EdrawMind
(For Mac)
Click here to download EdrawMind
(For Linux)
You would have got hundreds of sources and study materials to prepare for Jeopardy. However, it can get overwhelming when referring to each one of them. Here mind mapping from EdrawMind comes to the rescue. You can develop the Jeopardy Study Plan in this mind mapping software and arrange it through a mind map. You can develop your Jeopardy Study mind map in a few simple steps.
Start a New map
Make the branches of each subject covered
Add subtopics to your notes and study guides
Attach the pictures and videos to the sub-topics to visualize the complex concepts
Create a relationship between two related topics
You can also collapse the subtopics and quiz yourself to recall the information. You can expand it later to check the answers. You would be amazed by the results after a few study sessions. EdrawMind lets you easily connect between multiple topics, and with the free templates and enormous customization options, you can create different Jeopardy-related mind maps for your assistance.
4. Key Takeaways
You will find hundreds of answers on how to study for Jeopardy if you are planning to participate in this reality show. However, as you saw here, creating a mind map is considered one of the most effective techniques to know about daily global updates. Creating a mind map is one of the coolest parts of learning for any exam or a reality show, and EdrawMind is well-equipped with all the right tools to create and share mind maps easily. From free templates to multiple theme options, you can create a Jeopardy game mind map to ensure you cover all the important topics before your big day!
EdrawMind Desktop/Mobile
12 structures & 33 themes & 700+ stylish cliparts
Support Win, Mac, Linux, Web, Android, iOS
Advanced import & export options
On-premises software for business
Enterprise-level data security
EdrawMind Online
12 structures & 33 themes & 700+ stylish cliparts
Access diagrams anywhere, anytime
Group & real-time collaboration
Personal Cloud and Dropbox Integration