How To Run an Effective Brainstorming Session?
Create Mind Maps Today!
EdrawMind is a mind mapping tool equipped with 700+ cliparts. Check out EdrawMind's complete guide to understand ways to live a healthy life. Try EdrawMind Online and create hundreds of mind maps today!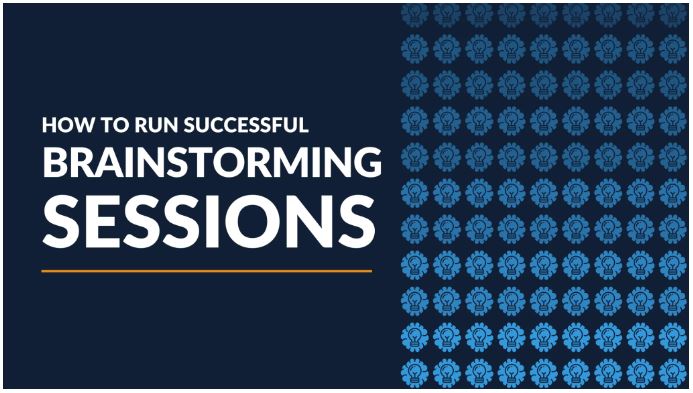 Do you own a business? Want to drive innovation to it? If yes, brainstorming can be the best option to get over the line. But the question that arises here is; how to run an effective brainstorming session? Is this what you have in mind? This is the read you don't want to miss, as it presents some important tips and a brainstormer online - EdrawMind Online. Let's get into the details.
1. What is a Brainstorming Session?
Well, a brainstorming session is a session in which a group of individuals presents different ideas to achieve certain goals or solve a particular problem.
You can do brainstorming individually, but group sessions are more effective than individual ones. The reason behind this fact is that group ideas offer more diversity and variety. A good brainstorming session is where every group member can present his or her idea freely, no matter how silly it is.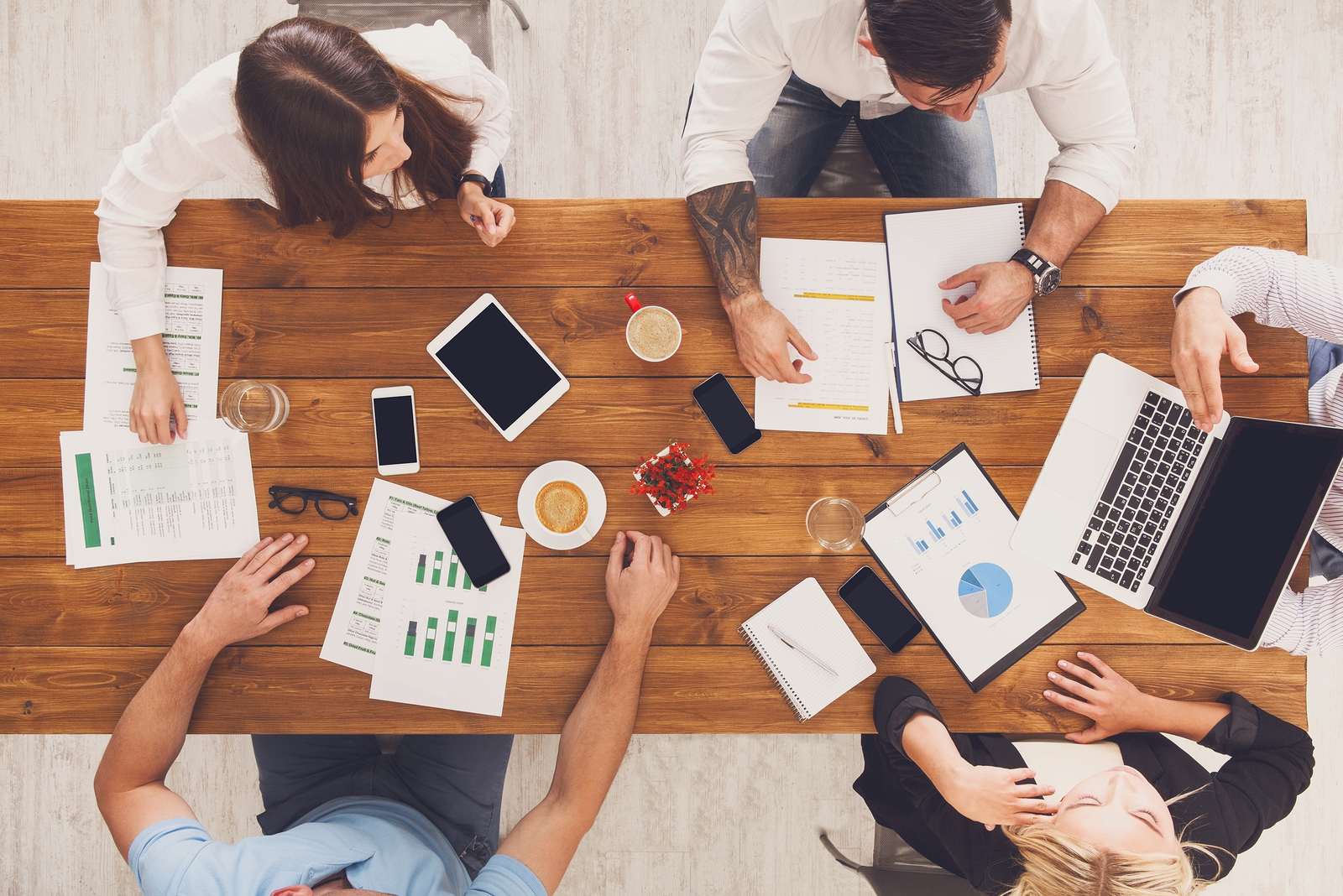 What are the Benefits of a Brainstorming Session?
The top benefits you can get from brainstorming are as follows.
You can generate new ideas for your business growth with brainstorming.
It makes your thoughts super clear.
It provides you with the opportunity to overcome hurdles effectively and efficiently.
You get the opportunity to build your business on the ideas of others.
The brainstorming process polishes your thinking ability and assists you in thinking outside of the box.
It enhances your creativity and problem-solving skills.
2. Four Tips for Running a Brainstorming Session
If you intend to run a brainstorming session and are looking for effective tips, don't forget to read the discussion below. It will be worth it, for sure.
1. Define Your Problem or Topic
Choose the topic or problem to discuss before you start a brainstorming session. Present this problem in front of the group and ask for implementable solutions, e.g., how to increase production efficiency and reduce manufacturing costs. Then, you can set different parameters, like organizational limits, budgets, time restrictions, etc.
2. Set a Good Foundation
Before presenting a new idea, it is always better to know whether or not your team is familiar with the problem you are about to present. Now, define some terms and let them know about the solution you have tried to implement earlier. Doing this will help them get a better understanding of the problem and present some fruitful solutions accordingly.
3. Set a Brainstorming Session Agenda
It is necessary to provide your team with guide rails to stay on track without affecting the problem-solving approaches. A little structure always helps the brainstorming process work better. The agenda must follow the steps below.
Step 1: Initially, you should discuss in detail your central problem, definitions, boundaries, etc.
Step 2: Then, spend some time exploring and generating new implementable ideas or solutions.
Step 3: Now, discuss shortlisting the best possible solution, keeping your requirements in mind. It is not possible without group consensus.
4. Select Your Brainstorm Technique
The way you brainstorm matters the most. This section presents some credible techniques. You, along with your teammates, can use these techniques to innovate your thinking process.
1. Role storming
It refers to brainstorming where you consider the group identity, e.g., targeting your potential customers. It provides you with additional insight.
2. Brainwriting
It is basically a written brainstorming approach designed to develop new ideas while keeping the problem in mind.
3. The Stepladder Technique
This technique introduces one member at one time. Hence, every group member gets the opportunity to present his or her idea.
4. Reverse Brainstorming
You can use this brainstorming technique for the purpose of enhancing particular products or services and making new ideas worth it.
3. Seven Ways to Improve Productivity of Brainstorming Sessions
Now that you are well familiar with the important tips you need to run an effective brainstorming session. The next thing coming to your mind would possibly be: how to make these sessions more productive to get fruitful outcomes in less time. If this is the query you have in mind, make sure to go through the seven proven ways (as listed below) to enhance the productivity of your brainstorming sessions.
1. Determine Your Tools
It doesn't matter whether you choose a virtual or physical brainstorming session; the selection of the right tools - brainstorming makers - improves efficiency, saves you time, and organizes your sessions. Therefore, before you start a session, select an appropriate brainstorming tool and make sure your team knows how to use it. A few potential tools you can benefit from are listed below.
Sticky Notes
This tool usually records brainstorming ideas on a whiteboard. You can easily edit, remove, or color-coordinate these sticky notes at any time you want. You can also use sticky notes online. Try uploading a CSV file or some information to an online sticky note to create your notes.
Timer or Time-Keeping System
It helps you define short breaks for you and your team to eat something or take a rest. Time also helps you stay on your task when moving from one brainstorming phase to another.
Whiteboard
It is usually used in physical brainstorming sessions where you and your team need a classic whiteboard version to present your ideas.
Brainstormer Online
An online mind mapping brainstorming tool, like EdrawMind Online, comes with the ability to record and organize various ideas even if you and your team work remotely. This tool helps you run well-organized and efficient brainstorming sessions.
2. Focus on Quality
Focusing on quality over quantity is more important. A quality session helps you gather a variety of creative ideas that lead to shortlisting a great one in the end. Record the ideas presented by your team and come back after some time to present all of them briefly to make them easily understandable for everyone. It helps you make your team's minds clearer.
3. Avoid Criticism
Criticism is the worst enemy of productivity, and it does not help teams do something out of the box. In addition, criticism promotes discouragement, which is not a positive sign for you and your team at the same time. The expressive, encouraging, and open environment promotes successful brainstorming sessions. Appreciating your team members always ends up with better, more robust, and more innovative ideas.
4. Keep it Short and Simple
If you want to make your session worth it, try keeping them simple and to the point. Your team may lose focus if the session runs for a longer period of time. A 15 to 30 minutes sessions are ideal for making your sessions more productive because every member presents ideas with a fresh mind.
Moreover, ensure to limit your team members and consider only those who, in your opinion, will be able to make a significant contribution. If you have 10 or fewer members in your team, you will be able to listen to everyone easily.
5. Always Welcome the Unusual
Never underestimate the power of wild ideas. They can ignite better to present something bigger than you can imagine. Always encourage your team members to share whatever they have in mind. Every idea presented by you or other participants must be recorded and revisited at the same time.
6. Combine and Build on Ideas
The major benefit of running group sessions is that you get a chance to get the maximum out of ideas presented by participants. To maximize productivity, appreciate participants for listening to every member's idea. You can encourage your team by promoting team-building and active listening abilities.
7. Brainstorming Online
Are you unable to run an in-person brainstorming session? If yes, a brainstormer online - EdrawMind Online - is here to lend you a helping hand in this regard. It enables you to generate and share new ideas associated with a specific problem or subject. With the real-time collaborative communication feature, EdrawMind Online assists you in running productive and well-organized sessions for mind mapping and brainstorming.
EdrawMind Desktop
12 structures & 33 themes & 700+ cliparts
Support Win, Mac, Linux, Android, iOS
Advanced import & export options
On-premises software for business
Enterprise-level data security
EdrawMind Online
12 structures & 33 themes & 700+ cliparts
Access diagrams anywhere, anytime
Team management & Project management
4. Unlock Your Team's Creative Potential and Generate New Ideas Using EdrawMind Online
As stated earlier, EdrawMind Online helps you run successful brainstorming sessions. You must be thinking of how to use this utility to generate awesome ideas or solutions and maximize your team's potential. Read the discussion below to get into the detailed specifics.
Why Can EdrawMind Online Unlock a Team's Creative Potential and Generate New Ideas?
The top features this tool offers are as follows.
It allows you to create a team and invite participants super conveniently.
All participants can join quickly with the shared link.
You can switch between outline and mind map for free.
EdrawMind Online supports the collaboration of up to 100 individuals.
It supports almost zero delays while communicating with your team members.
You can freely add up to 20,000 nodes with no lagging experience.
You have the option to add LaTex formulas, tables, clip art, icons, hyperlinks, and 33 themes.
All these features enable EdrawMind Online to unlock your team's maximum potential. The top benefits of this online tool are listed below.
Offers easy outline creation
Brainstorming mode
Appealing user interface
Cost-effective plans
12 structures for mind mapping
More than 700 clip arts
Export files in different (editable) file formats
33 themes
How Does a Team Brainstorm with EdrawMind Online?
This section is about making you familiar with how your team can use EdrawMind Online to brainstorm ideas and proceed further. All you need is to follow four simple steps, as listed below.
Step 1: Go to the official site of EdrawMind Online
Step 2: Now, open the main theme.
Step 3: It is time to add some branches keeping your problem in mind.
Step 4: Now, customize your mind map according to the solutions you need.
5. Takeaway
Do you often run brainstorming sessions with your team members? Looking for ways to improve their productivity and make them successful? The above discussion has got you covered, as it has presented four important tips you must keep in mind when running a session. In addition, seven ways to enhance the productivity of your brainstorming sessions are also part of this debate. Make sure you don't miss this read.
There are a couple of tools in today's market that help you run online brainstorming sessions. Not all are credible enough to be considered. If you want to use a trusted and efficient brainstormer online, try using EdrawMind Online. It comes with absolutely amazing features, including but not limited to team management, version management, file management, quick search, real-time collaboration, and smart numbering.
EdrawMind Desktop
12 structures & 33 themes & 700+ cliparts
Support Win, Mac, Linux, Android, iOS
Advanced import & export options
On-premises software for business
Enterprise-level data security
EdrawMind Online
12 structures & 33 themes & 700+ cliparts
Access diagrams anywhere, anytime
Team management & Project management