Want to know more about how to study?
EdrawMind helps move ideas forward, faster and better. Check out this guide to know how to study for a test and how mind maps can help. Try EdrawMind free now!
Do you wish to improve or maintain your grades but are unsure how to proceed? In this guide, we have compiled the best test tips on how to study for a test. These study tips will help you study faster and more effectively, regardless of your grade level or subject; if you are tired of studying for hours only to forget everything when it comes time to take a test, use these exam preparation tips. At the same time, we will help you understand how creating a mind map is a sure-shot method of acing any test.
1. How to study for a test?
The tips below apply to any test or class you are studying for. These pointers will assist you in learning the best way to study for a test and be prepared for any future exams.
Give Yourself Enough Time: While some students thrive on last-minute cramming, it is widely acknowledged that this is not the right way to approach an exam. Create a timetable for your studies to help you manage your time. Please make a list of the exams you have and the dates you have to take them. Then plan your research accordingly. To strike a comfortable balance, you may want to devote more study time to some exams than others.
Have a Study Schedule: Making a study schedule can be extremely beneficial if you have difficulty studying regularly. Regularly doing something allows your mind to become accustomed to it. If you make time to study regularly and stick to it, it will eventually become a habit you can easily maintain. Making studying a habit will help you gradually improve your concentration and mental stamina. Like any other skill, your ability to study will improve with time and effort.
Use Flow Charts & Diagrams: Visual elements can be extremely helpful when revising. At the beginning of a topic, challenge yourself to note down everything you already know about it and highlight the gaps. Closer to the exam, condense your revision notes into one-page diagrams. Creating a flowchart or a mind map using EdrawMind will bring you results sooner than you might have expected.
Practice More:One of the ideal ways to prepare for exams is to take previous versions of exams. This trick will help you get used to the format of the questions and, if time allows, can be good practice for ensuring you spend enough time on each section.
Do not just Reread Books or Notes: It is easy to get lost in a textbook and turn to a page only to realize you do not remember anything about what you just read. There is, thankfully, a way to avoid this. If you have a class that requires much reading, take breaks now and then. Pause at the end of a page section and think about what the text just said without looking. Now rephrase it in your own words and then use bullet points if necessary. Now, go over the material again to ensure that you accurately summarize the information and include all important details.
Reward Yourself: To make studying more enjoyable, give yourself a small reward whenever you reach a study milestone. You could, for example, receive a piece of candy for every 25 flashcards you test yourself on or 10 minutes on your phone for every hour you study. You can also give yourself more substantial rewards for longer-term goals.
2. Mind Map helps to study for a test
While mind mapping can provide immediate benefits for learning and recollection when studying, it is best to develop a mind-mapping habit that will last throughout the year.
1
Develop Your Study Plan

Click here to download EdrawMind
(For Win)
Click here to download EdrawMind
(For Mac)
Click here to download EdrawMind
(For Linux)
Mind Maps use visual elements to appeal to your senses - images, branch colors, and curved branches add emphasis and ensure that you remember your notes! Making a mind map is a simple way to generate ideas. Your brain actively connects ideas, adds connections, organizes thoughts, and develops new creative ideas.
After launching EdrawMind, choose a free template or create a mind map from scratch. Now rename the main topic as per your test or activity.
Create sub-topics and add relevant data to them.
Branch out these sub-topics into multiple smaller branches where you describe the sub-topics clearly. You can use images to highlight any topic or subtopic.
Change the color of the branches or modify the theme of the overall mind map so you can focus on your study.
Modify or update your mind map in EdrawMind when you complete any study topic.
2
Reorganize Your Test Knowledge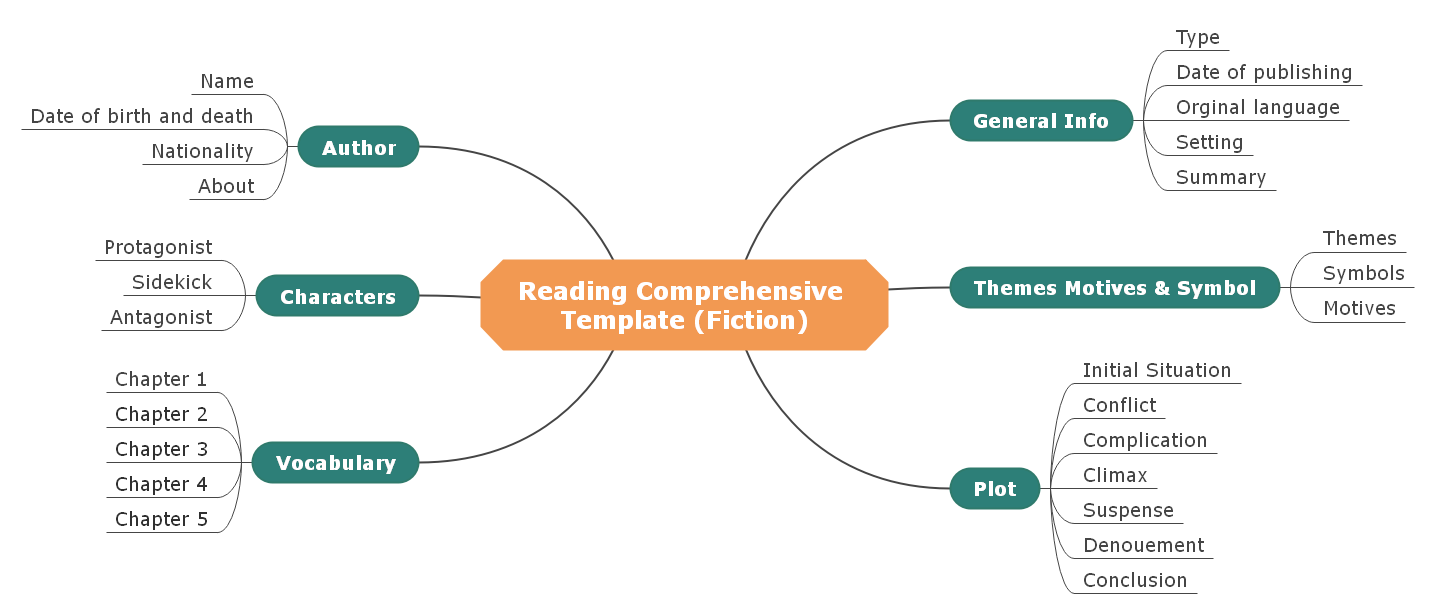 Click here to download EdrawMind
(For Win)
Click here to download EdrawMind
(For Mac)
Click here to download EdrawMind
(For Linux)
Everyone handles information differently. Mind maps can be an effective method of organizing and absorbing information for visual learners. Mind mapping is a visually appealing method of memorizing information, brainstorming ideas, and solving complex problems. At the same time, mind maps present concepts and data using colors, shapes, and images, providing context and visual cues for complex information. Mind maps help the brain generate and store new information by providing visual associations.
3. Key Takeaways
There are hundreds of ways to study for a test, but all the answers come down to one single question -- how much effort can you put down for your test? If you are dedicated to your study, you can easily follow the tips mentioned above and create a mind map using EdrawMind to study for tests effectively. If you incorporate mind mapping into your study routines, you will find that your work becomes less stressful and your exams become less intimidating.
EdrawMind Desktop/Mobile
12 structures & 33 themes & 700+ stylish cliparts
Support Win, Mac, Linux, Web, Android, iOS
Advanced import & export options
On-premises software for business
Enterprise-level data security
EdrawMind Online
12 structures & 33 themes & 700+ stylish cliparts
Access diagrams anywhere, anytime
Group & real-time collaboration
Personal Cloud and Dropbox Integration