Mind Map for Kids: Mind Map Ideas for Kids & Teachers
Create Unique Mind Maps for Kids!
EdrawMind is a mind mapping tool that comes with over 700 stylish cliparts. Learn from this mind mapping for kids guide to explore different mind mapping ideas for kids and teachers.
It is proven that visualization of any topic or subject has a lasting effect on a kid's memory. It is often seen that some children face problems while studying. Sometimes they do not find the subject interesting, or sometimes, they find it too difficult to grasp. In this article, we will discuss how mind mapping is an extremely helpful exercise for children who face difficulties learning and understanding different subjects, like mathematics, science, language, and others in school. We will also help you with several mind map examples created using the astounding templates offered by EdrawMind.
1. What is Mind Mapping?
To put it simply, mind maps are simply diagrams illustrating different options in such a way that a kid will find them interesting. Let us suppose you are teaching your kid about different types of animals, and you start by describing birds, animals, and fishes. It is a possibility that the kid will quickly forget the names of different species. However, if you take pictures of different species and put them together in their respective categories, the kid will easily remember their names and will not have difficulty identifying them. So, you create a mind map whenever you put your thinking into visual symbols, numbers, pictures, and words.
Most of the time, kids wonder why we call this exercise mind mapping? The answer lies in the name itself; these 'maps' are based on the configuration of a human brain cell, and just like a brain cell with a core with lines, the mind maps have images, words, numbers, and other data.
2. Benefits of Mind Map for Kids
Kids love looking at pictures or any visual elements. The neurons in a kid's brain get activated when they look at bright-colored pictures with different shapes and figures. As you can see, mind mapping is not only useful for those children who encounter any difficulty in learning, but it also helps them put their different ideas in order. Some of the most amazing benefits of creating a mind map for kids are:
Mind mapping improves a kid's overall study skills.
With the help of mind maps, a kid can easily take different notes and put them in the right order.
With different colors, images, and shapes, learning becomes much more fun and enjoyable for those kids who are easily distracted.
Most of the time, kids face learning the course materials, but with mind mapping, they can easily understand the core of any concept.
With the help of mind maps, kids can easily establish a connection between different topics or subjects that they will remember for a very long time.
Mind Maps have proven effective for a kid's cognitive performance.
By creating different mind maps, kids tend to generate new ideas that help them learn new concepts.
Most of the time, kids face learning the course materials, but with mind mapping, they can easily understand the core of any concept.
When a kid creates a mind map for any subject, they will quickly find time to do revisions before the examinations or tests.
A mind map lets the kid remember complex facts and figures.
As a parent or a teacher, you will see significant growth in your kid's overall academic performance once they start creating mind maps.
Not only for kids but creating a mind map is extremely helpful for everyone who quickly needs to solve a problem or create a list of anything related to their personal or professional lives.
3. Mind Maps for Kids: Well-Designed Templates
1. 'About Me' Mind Map Template
'About Me' mind map is one of the most crucial visual mediums a kid can use to talk about themselves in detail. As shown in the following mind map template, a kid can talk about their personal life in detail while mentioning their favorite food, dream job, aspirations, future goals, vacation desires, family details, and more. By creating a similar 'about me' mind map, you can understand what areas the kid is lagging behind and what they must do to achieve their dreams and ambitions.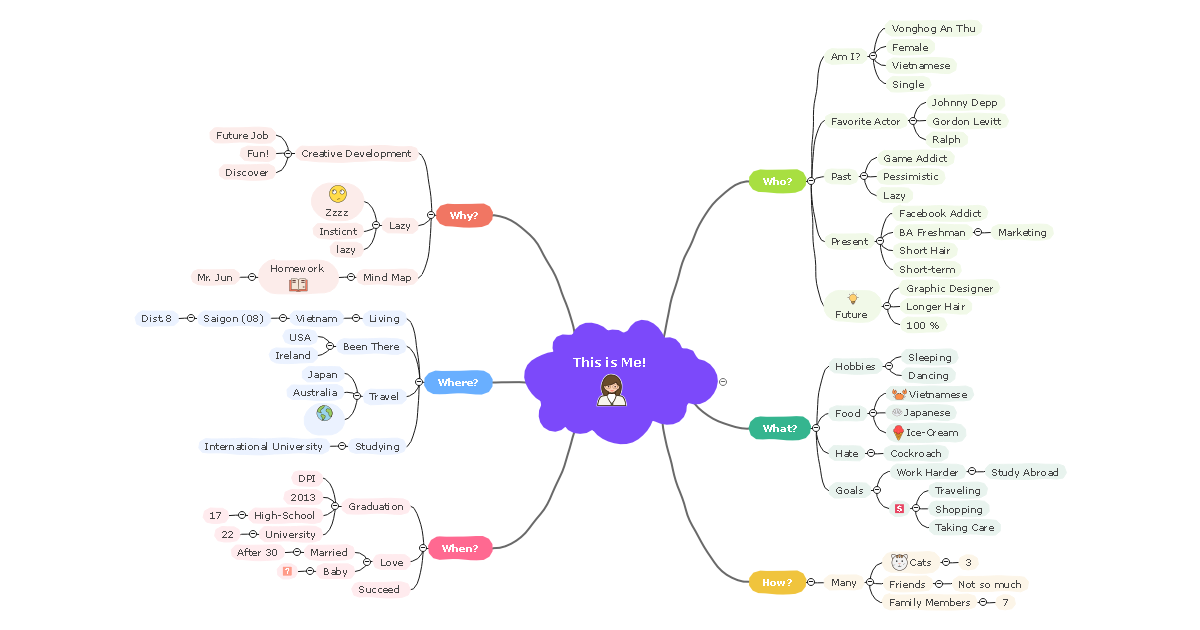 2. Animals Mind Map Template
During the early days of education, we teach our students and kids about different types of animals. However, the information can become a little overwhelming if we do not properly categorize them. As you can see here in the animal mind map template, we have categorized all the different animal species based on their unique characteristics. We have added different images so that the kid can easily relate with them when they study animals in detail.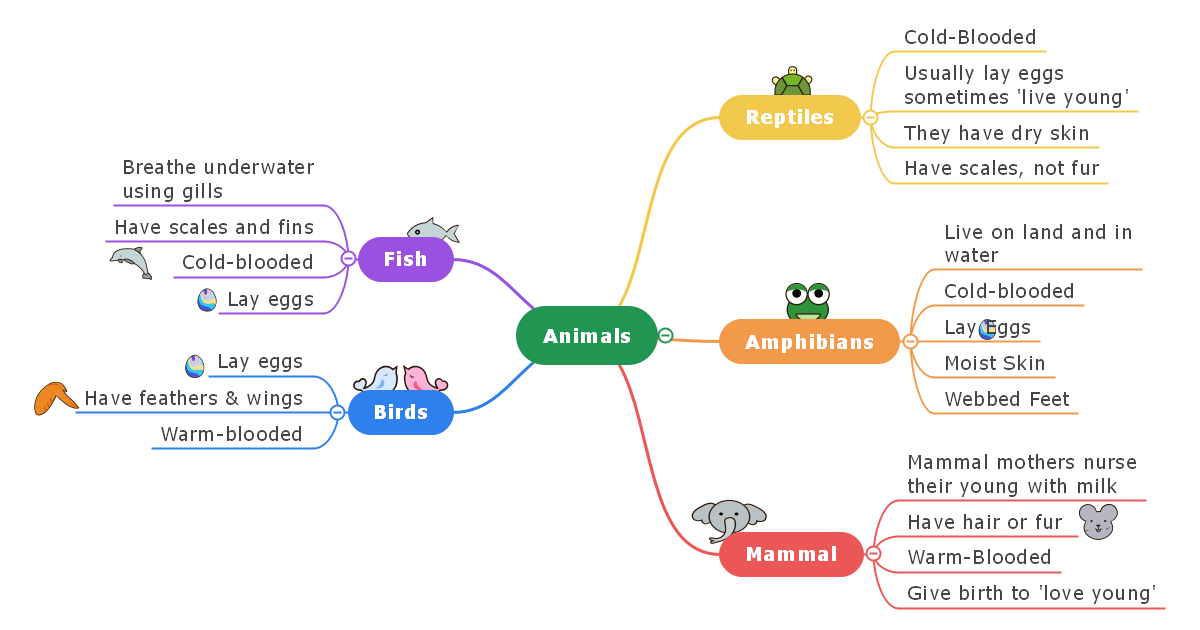 3. Apple Mind Map Template
Like most fruits, apples have several health benefits as they are rich in vitamins and assist in losing weight. If you are planning to discuss different fruits with your kid, creating a similar-looking mind map is recommended. As you can see in this apple mind map template, there are several different subtopics related to apples. When a kid works on this apple mind map template, they will easily add the details in different sections, so when they have to appear for the test, they will quickly revise the material.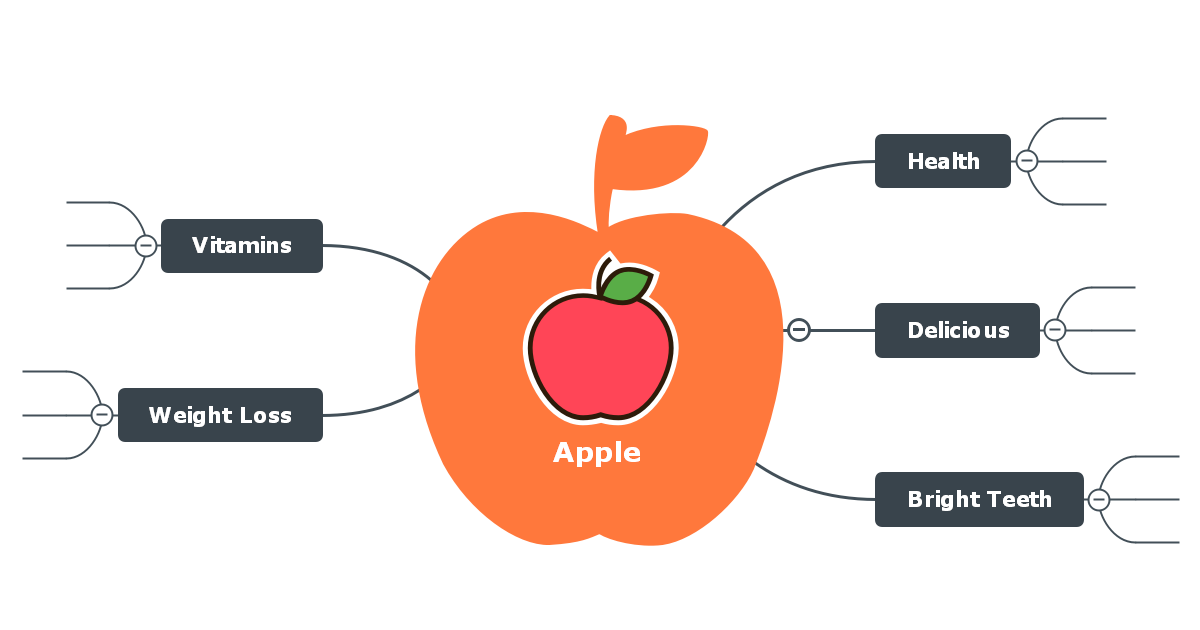 4. Colors Mind Map Template
Colors play a very important role in any kid's overall development. So, teaching a child about different colors at a very early age is useful for them in passing the tests and aids in their cognitive performance. As you can see in this colors mind map template, we have added different colors and named them accordingly. Kids can use this color mind map template to work on their color sheets or make their own mind map with different color segments.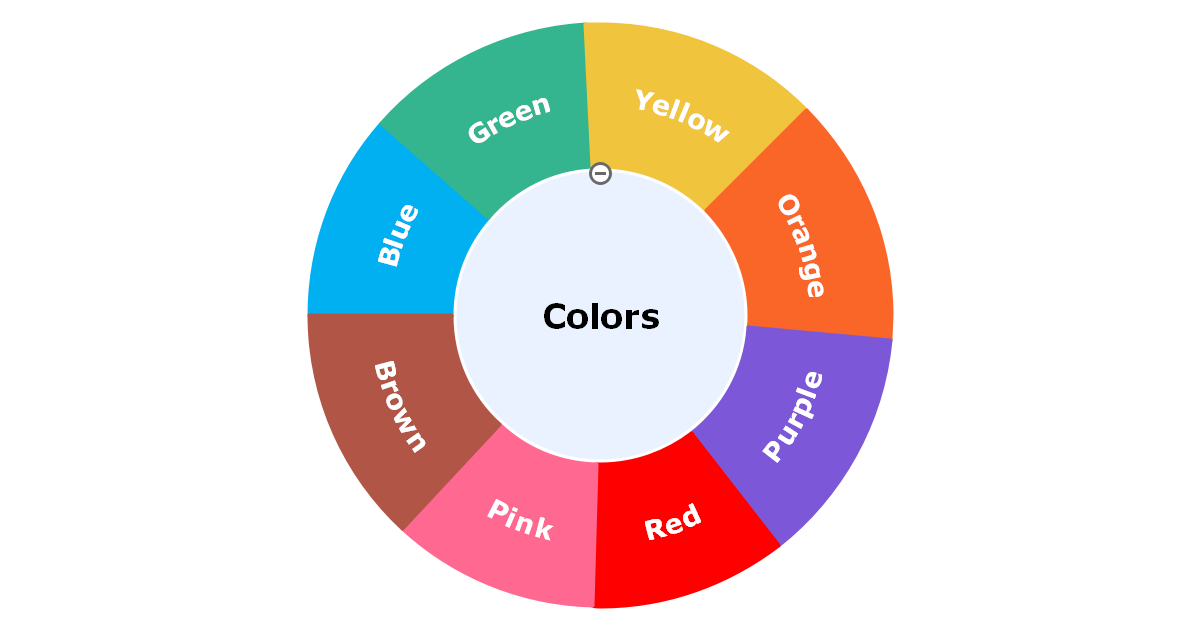 5. Plants Mind Map Template
Learning about plants at an early stage lets the child know about photosynthesis and how plants are important for our environment. But before talking about photosynthesis and the ecosystem, a kid must know everything about plants. As you see in this plant's mind map template, we elaborated it so that a kid will resonate with it and learn how a plant's root finds water to sustain.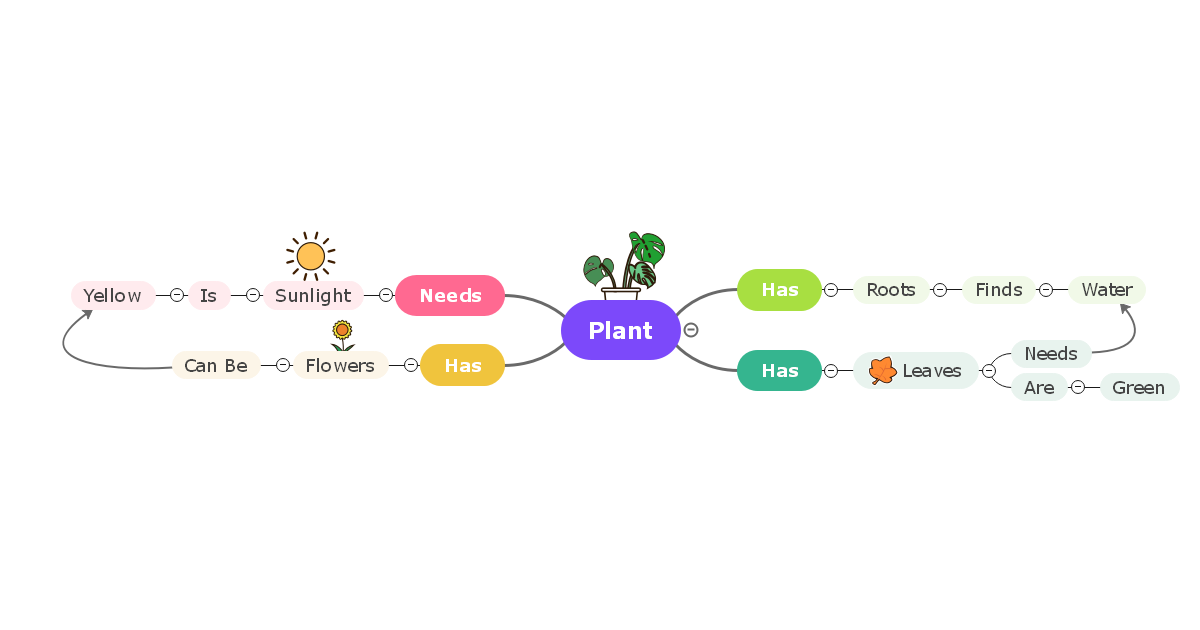 6. Pollution Mind Map Template
All types of pollution are harmful to the environment and all beings. In this pollution mind map template, we have outlined different types of pollution, like water, noise, radioactive, light, thermal, soil, and air. By creating a pollution mind map template, kids will easily remember them and add substantial information about them by providing different examples.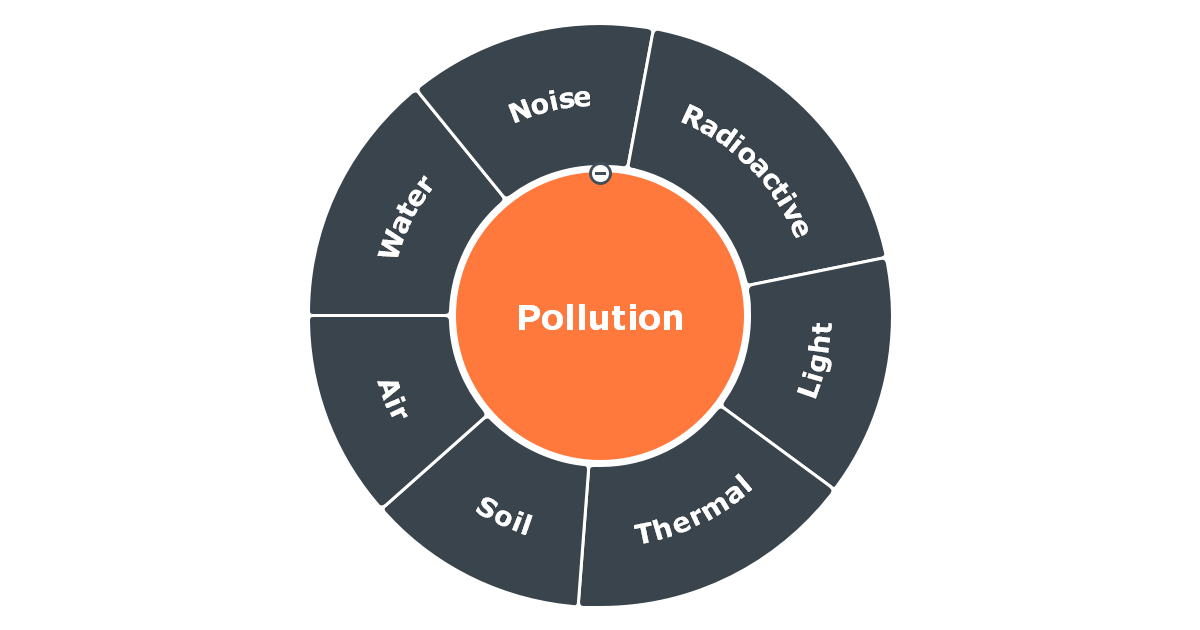 7. Weather Mind Map Template
Every student or a kid must know about different types of weather and their effect on our senses and mood. In this weather mind map template, we have talked about different weather conditions, like Rainy, Sunny & Hot, Windy, Cloudy, Snowy, and Cold, and how they affect a particular being. A kid can take inspiration from such weather templates and create a personalized mind map for their tests.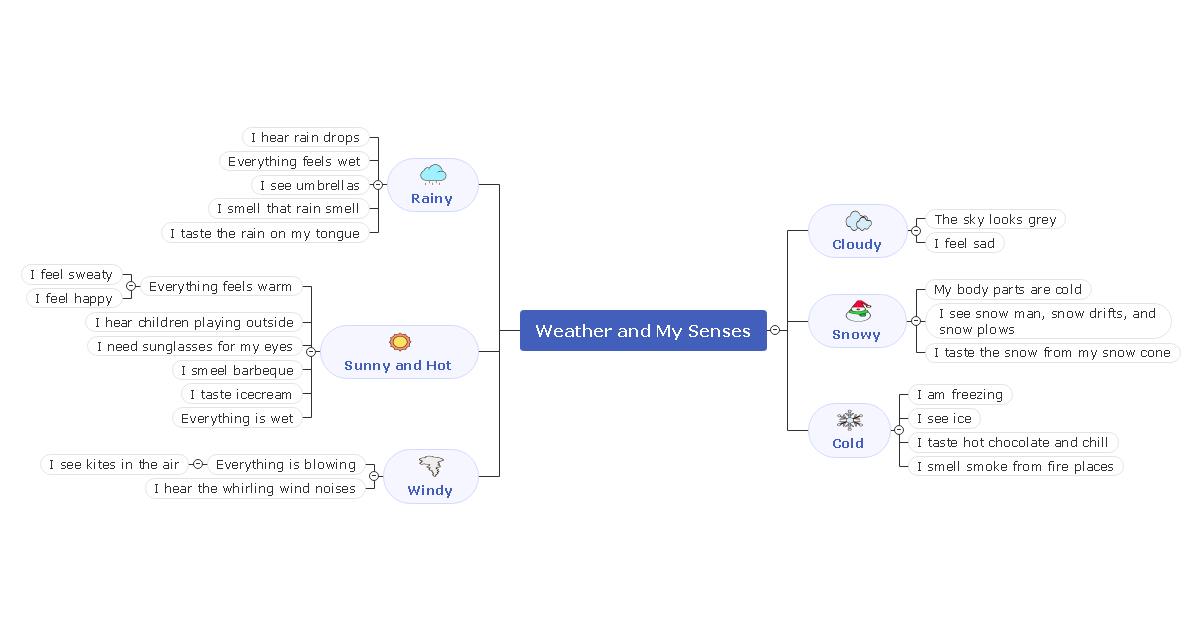 4. More Mind Map Ideas for Kids & Teachers
Creating a mind map will help the kid learn and memorize the key concepts. In order to excel in the tests and improve their overall skills, a kid can create different mind maps. Here are some more mind map template ideas for kids who wish to excel in their tests:
About Me Mind Map
My Favorite Food
My Favorite Marvel Movie
My Favorite Superhero
My Best Friend
My Dream Job
School Timetable
My Room
My Hobby
My Birthday Gifts
Story Mind Map
Feelings & Opinions
My Pet
Teachers often wonder about different ways to improve the overall education experience for their students. By creating a mind map, they are stimulating the growth of their pupils. Here are some template ideas for teachers who would love to create a mind map to explain different topics to children:
Prime and Odd Numbers
Eight Parts of Speech
English Letters with Symbols
Eight Planets of the Solar System
Different Continents of the World
English Tenses
Words & Synonyms
Essay Writing
US History
Exam Preparations Guide
Favorite Sports Team
Geography Quiz for Asia
Theory of Evolution
Nouns Mind Map
Book Report Mind Map
5. Key Takeaways
If your child is struggling to remember some of the topics they are studying in their class, we recommend you start creating mind maps for them. As we saw in this elaborate guide, mind maps for kids have several benefits for their overall development. Mind mapping is like a kid's magic wand and an ultimate tool that helps them express themselves better and understand different topics in ways they can remember for a long time.
EdrawMind is one such tool that comes with several pre-built templates that ease your efforts in creating mind maps for kids. EdrawMind also comes with 700+ different stylish cliparts that make your mind map more attractive. With a personalized cloud library, you can access your diagrams from anywhere. So, what are you waiting for? Grab along your kid and download EdrawMind to create mind maps that help them study faster.
EdrawMind Desktop/Mobile
12 structures & 33 themes & 700+ stylish cliparts
Support Win, Mac, Linux, Web, Android, iOS
Advanced import & export options
On-premises software for business
Enterprise-level data security
EdrawMind Online
12 structures & 33 themes & 700+ stylish cliparts
Access diagrams anywhere, anytime
Group & real-time collaboration
Personal Cloud and Dropbox Integration