About the Organizational Breakdown Structure Template
When an organization is so big that delegating tasks can be a handful, managers can use the OBS to specifically and efficiently assign workloads to a specific department or employee.
Most people call it OBS or Organizational Breakdown Structure. It is a hierarchical model that describes an established organizational framework for resource management, project planning, cost allocation, revenue and profit reporting, and work management.
The OBS will show specifications of tasks and has to work well in coordination with a project workflow schedule. When you look at an organizational breakdown structure template, it generally illustrates the details of what each employee or member of the organization is supposed to do to fulfill the objectives of a project. This is essential to provide order and efficiency in a project.
What is the difference between WBS and OBS?
While OBS and WBS can be related, they differ in some functions. WBS means Work Breakdown Structure which functions as a hierarchical breakdown of the work. It captures all the elements in a project in an organized manner. WBS breaks down projects into smaller ones providing a better and clearer framework for managing and organizing current and future projects.
Meanwhile, OBS focuses on the micro perspective of a project. This means that it presents the hierarchy of roles for a particular project. The WBS and OBS are connected when project responsibilities are now defined and each work is assigned. They will provide possible powerful analytics to measure workforce performance and projects at a very high level.
How to create an organizational breakdown structure?
There are only three essential steps that an organization must look into when making an organizational breakdown structure. This is to never miss out on integral aspects of the project.
Present the organization in a hierarchy chart. This chart is typically shown as a visual diagram or illustration presenting the organization's structure and the relationship between the departments and its members.
You need to list all departments and teams required to fulfill the project. This step should not be taken lightly and must be thought of thoroughly. It must present a detailed list of all those involved in the project. If you miss out on a few aspects and personnel, it could cause the project's failure. Remember that even the tiniest of roles are essential in the structure. This step aims to determine all elements involved to identify better how they will be assigned to every task.
Ensure that the OBS is designed from the most responsible and critical department, followed by the lower-level performing departments. You will see in the lower levels the project responsibilities that will be matched up with the resources needed.
The more detailed the OBS and other related resource breakdown and workflow schedule, the more synchronized with the project's objectives and goals the members are likely to be. As detailed as an OBS can be, the best approach to project management is to keep things and elements as simple as possible.
Organizational Breakdown Structure Examples
Example 1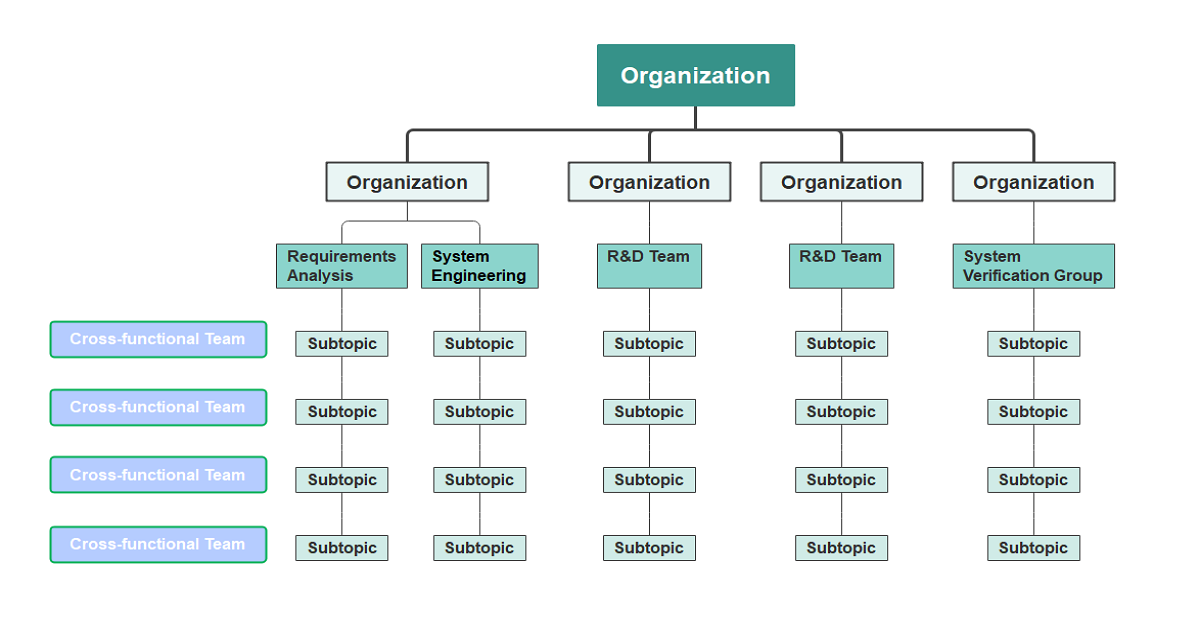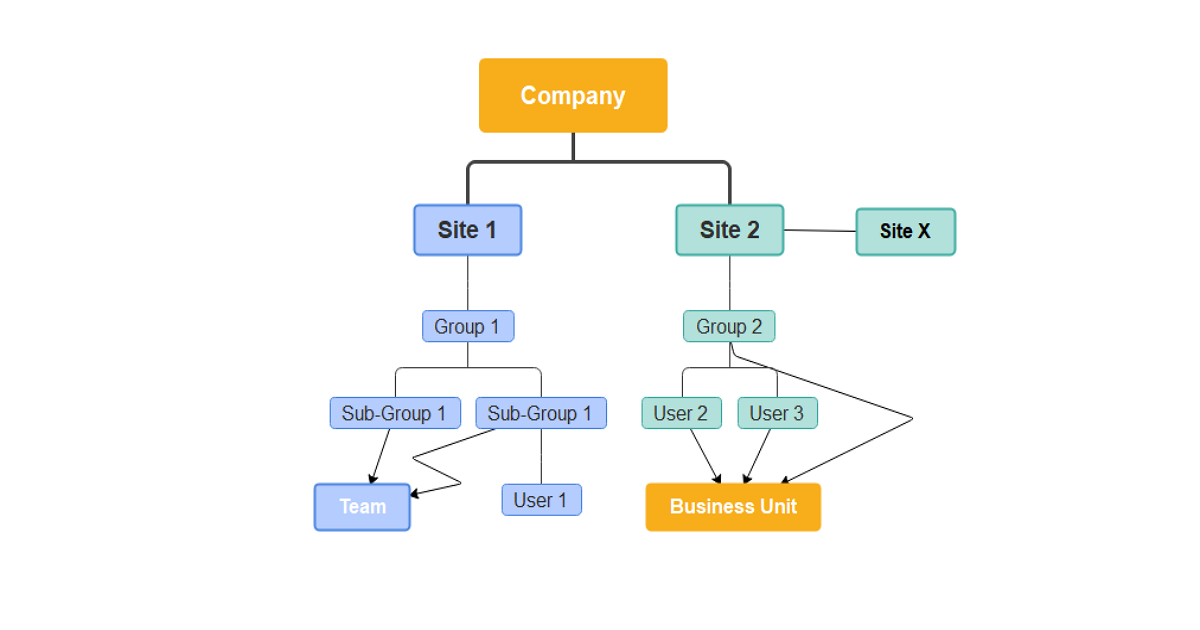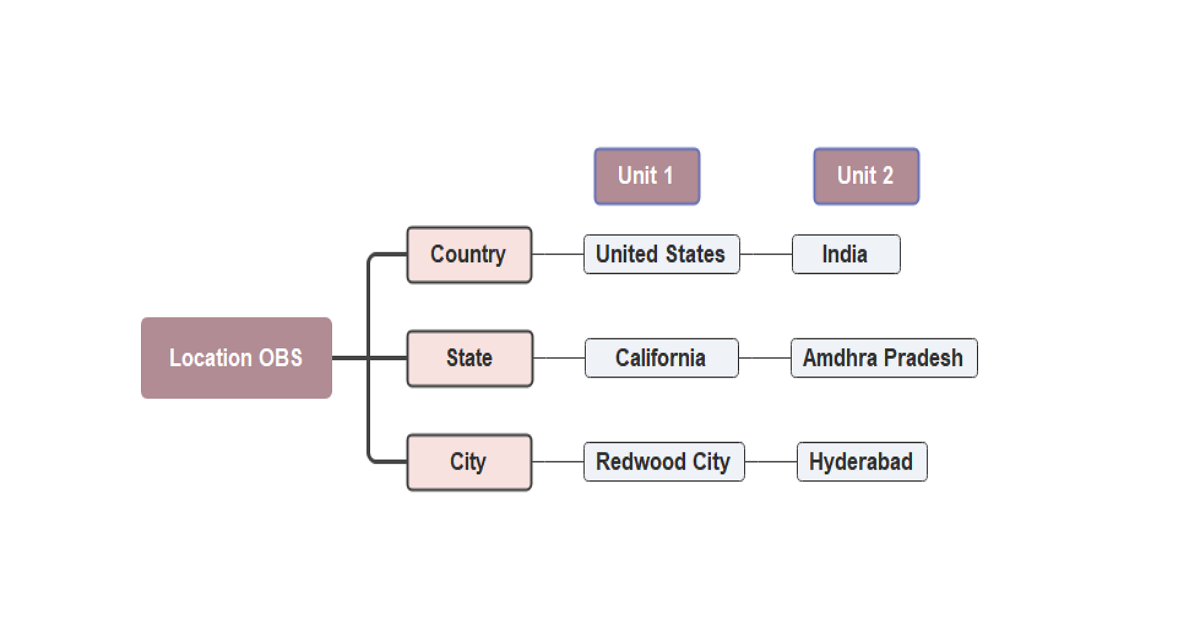 Why EdrawMind?
EdrawMind is a full-featured collaborative mind mapping and brainstorming tool. It is convenient and helpful for you to use EdrawMind to sort out your thoughts, visualize ideas, take notes, plan projects and more importantly, find solutions to problems.
Users are allowed to insert different kinds of objects into topics and
mind maps
in EdrawMind, including relationship line, boundary, callout, summary, mark, clip art, picture, hyperlink, attachment, note, comment, and tag. EdrawMind offers you a simple way to create mind maps on
Windows
,
macOS
, and
Linux
. Download the desktop version and try the free online version now!
EdrawMind Apps
12 structures & 33 themes & 700+ cliparts
Support Win, Mac, Linux, Android, iOS
Advanced import & export options
On-premises software for business
Enterprise-level data security
EdrawMind Online
12 structures & 33 themes & 700+ cliparts
Access diagrams anywhere, anytime
Team management & Project management