About the Action Plan Template
To achieve success in your work, you must plan the strategies and important actions. In the corporate sector, people like to create action plans in which they craft their outlines to avoid hurdles during the project. In this outline, professionals highlight the steps and instructions that are mandatory to accomplish the project.
This article will introduce you to
action plan templates
through which you can ensure the success of your project. For this, we will also recommend
EdrawMind
, a reliable software through which you can use free action plan templates along with additional features.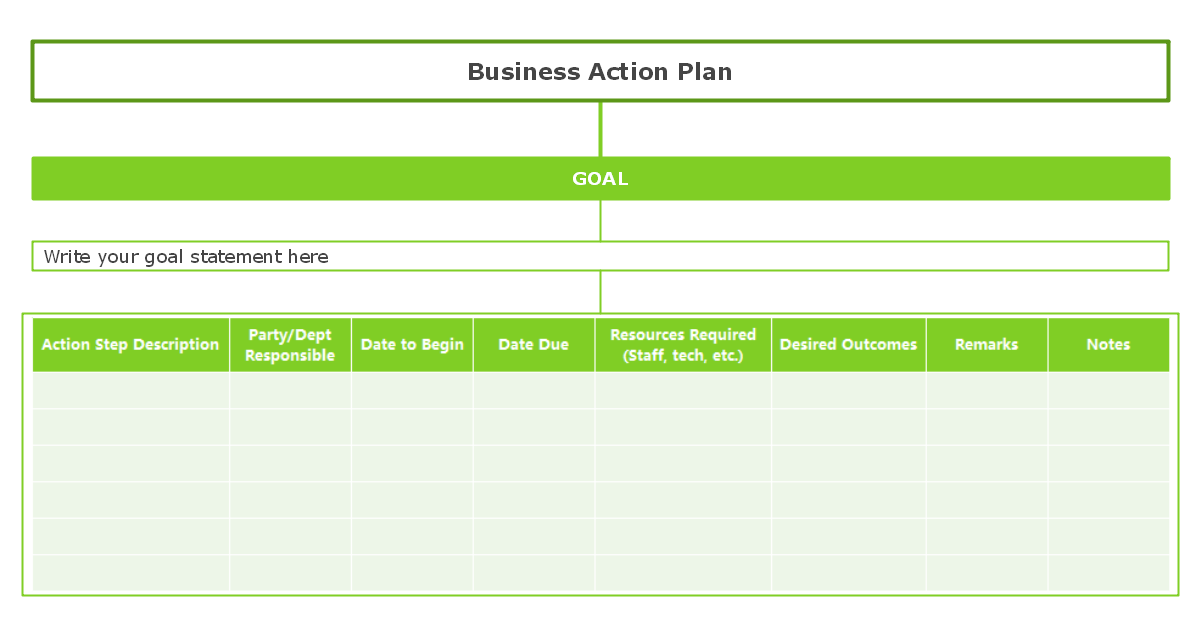 This action plan template is used in business or corporate sectors to achieve pre-defined goals. After deciding the goal, you can write the required resources, expected hurdles, and the final output in the given sections. It will help you to achieve success smoothly by analyzing the given resources and potential risks through the action plan.
2. Project Action Plan Template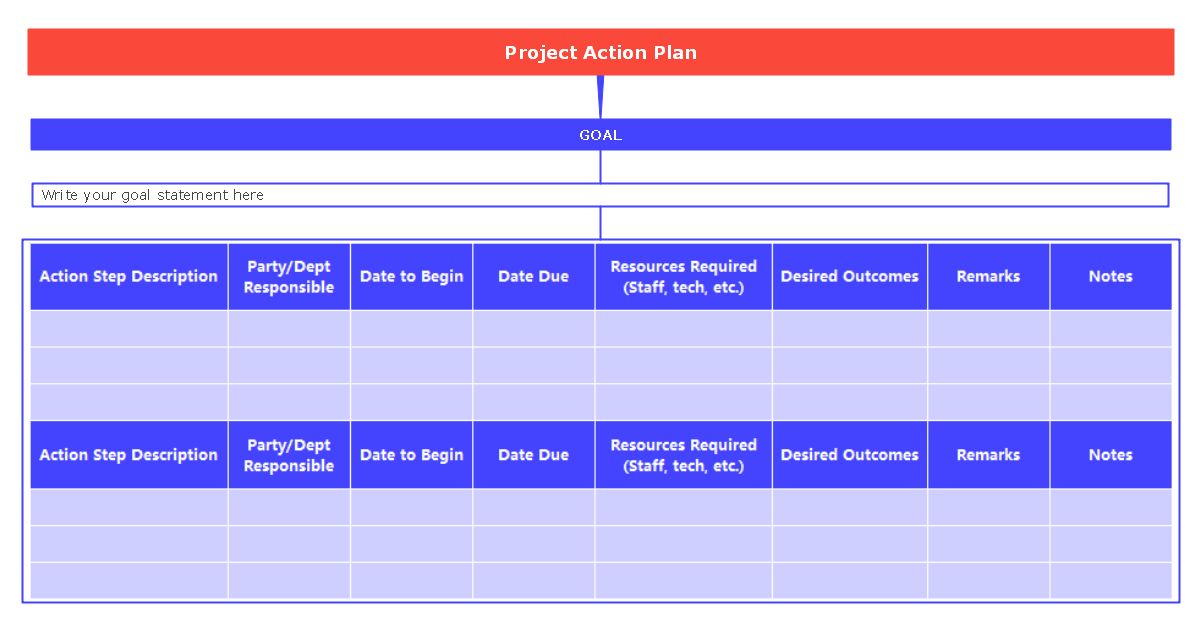 To complete a project before the deadline is a tough job, especially for beginners. Through a project action plan template, you can assign tasks and small assignments to your teammates quickly. Moreover, you can instantly analyze the project's progress through the recorded notes on the action plan. It will also help you break down each step of your project so you can take the required actions on time.
3. Corrective Action Plan Template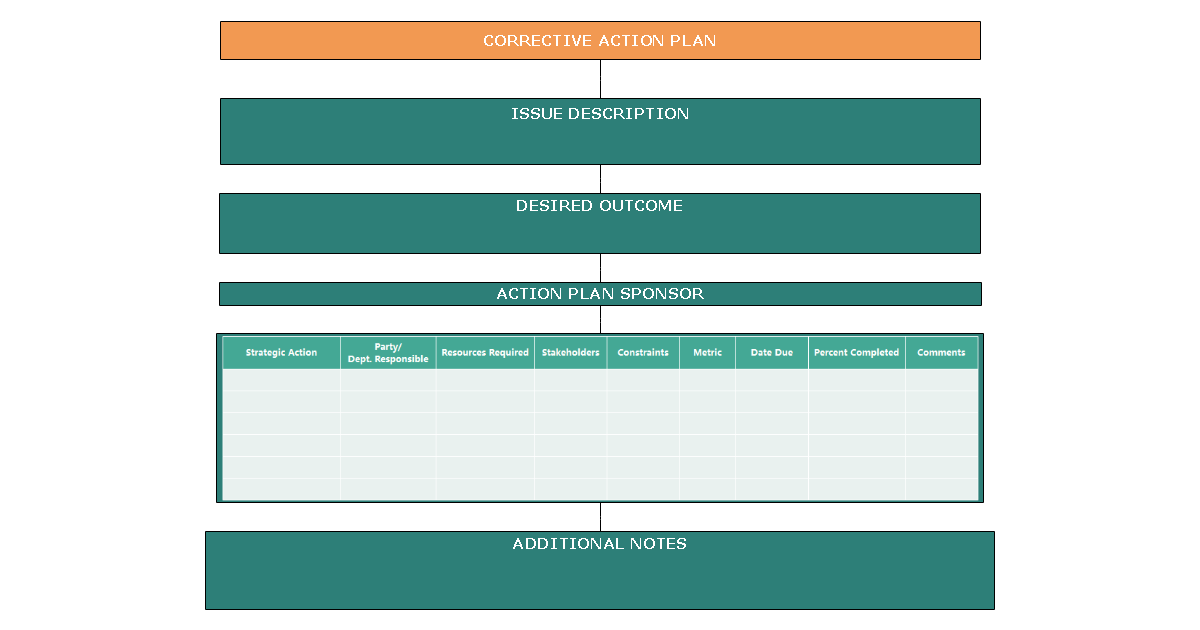 A corrective action plan template is used when you want to solve a particular problem to achieve the expected outcomes. Through this action plan template, you can plan strategic actions along with mentioning the required resources, constraints, and the responsible department. You can effectively classify the problem and respective solution in this template to accomplish the desired outcomes.
4. Emergency Action Plan Template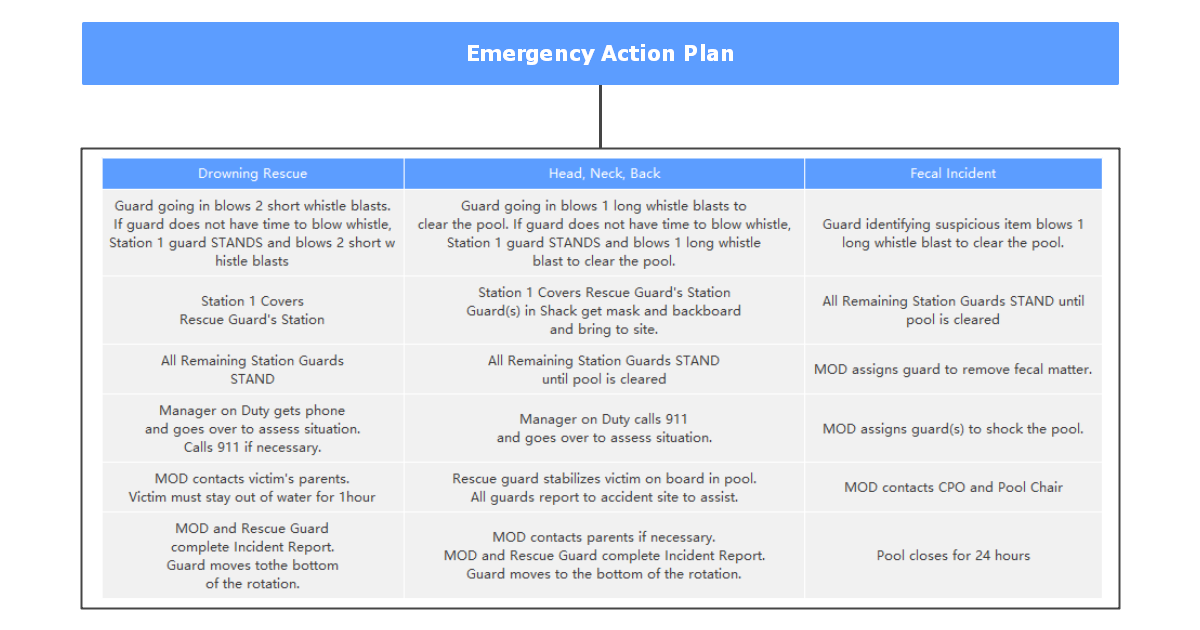 An emergency action plan template is used by health and safety managers in situations of emergencies. Through this action plan, the health and safety management can decide how to evacuate a certain area in case of a natural disaster or calamity. Moreover, they plan the necessary measures that must be taken for the safety of people involved in emergencies.
5. Printable Action Plan Template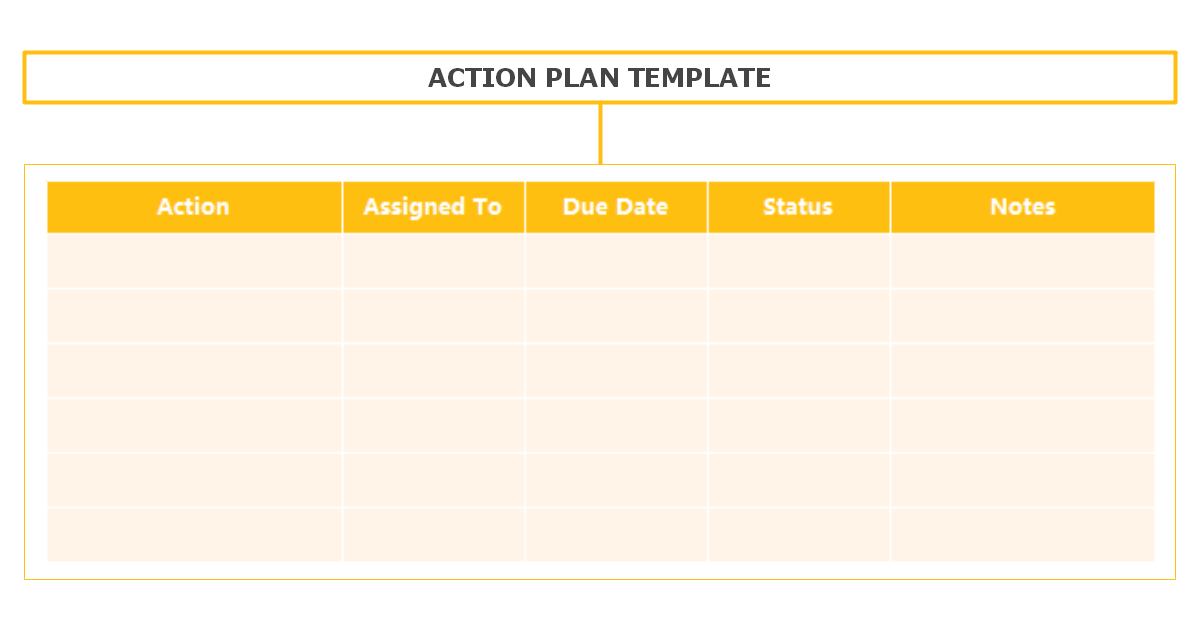 Printable action plan templates are used to ensure the accurate printing of your documents according to your preference. You can decide the number of pages, color, format, margins, and sides for printing in this action plan template. Through this, you can avoid the chances of mistakes while printing a file.