About the Fishbone Diagram Template
The Fishbone Diagram can help your team narrow down the potential causes of a problem, which should lead to a better answer. A fishbone diagram is a valuable tool for isolating and categorizing the various causes of an issue in a business. The Ishikawa diagram, or "fishbone diagram," is a pictorial cause-and-effect diagram that encourages managers to identify the root of problems. It uses a sensible and understandable structure that aids in pinpointing the causes of process variance. Put your ideas together to find out what's at the root of the issue once you've come up with a few solutions.
A Fishbone Diagram template is helpful if one must rely on anecdotes and intuition rather than complex data. After all potential causes of an issue have been examined, the facilitator helps the group create a hierarchy based on the importance of the factors. This name was given to the diagram because of its structure, which is reminiscent of a fish skeleton. When drawn from right to left, fishbone diagrams have the larger "bones" of the fish branch off into smaller "bones" for less severe issues.
This article provides free Fishbone Diagram templates that can be used for a variety of situations.
Free Fishbone Diagram Templates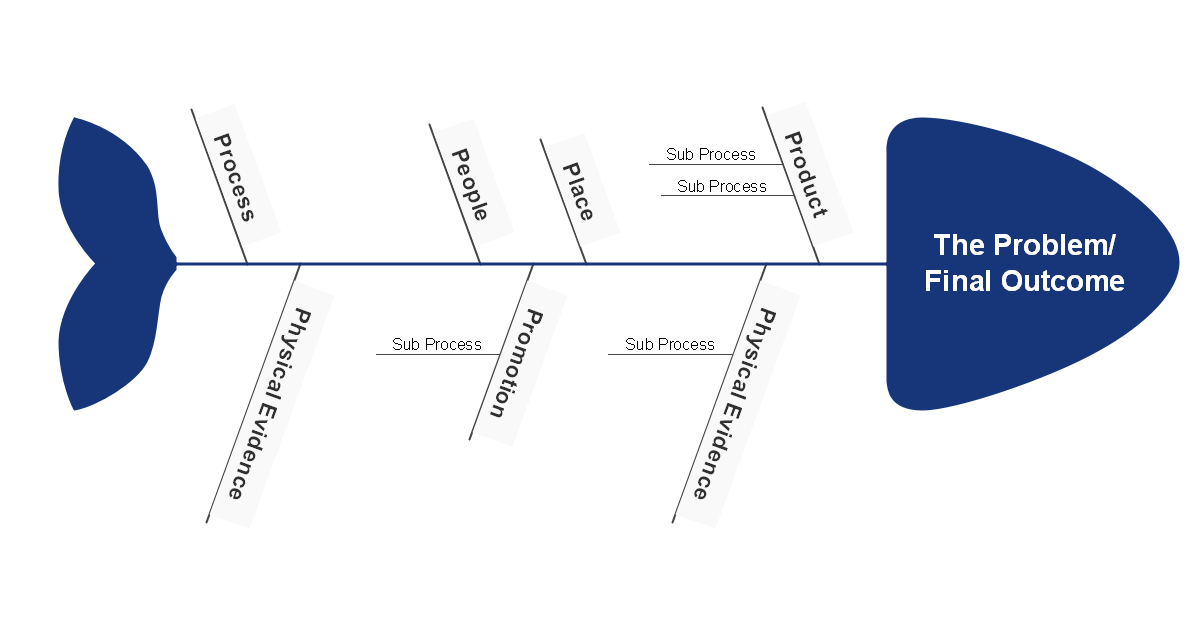 When developing your marketing strategy fishbone diagram, you can get a head start using the Marketing Fishbone Diagram Template. You may save the file to your computer and use it to create your very own marketing fishbone diagram.
2. Problem Statement Fishbone Diagram Template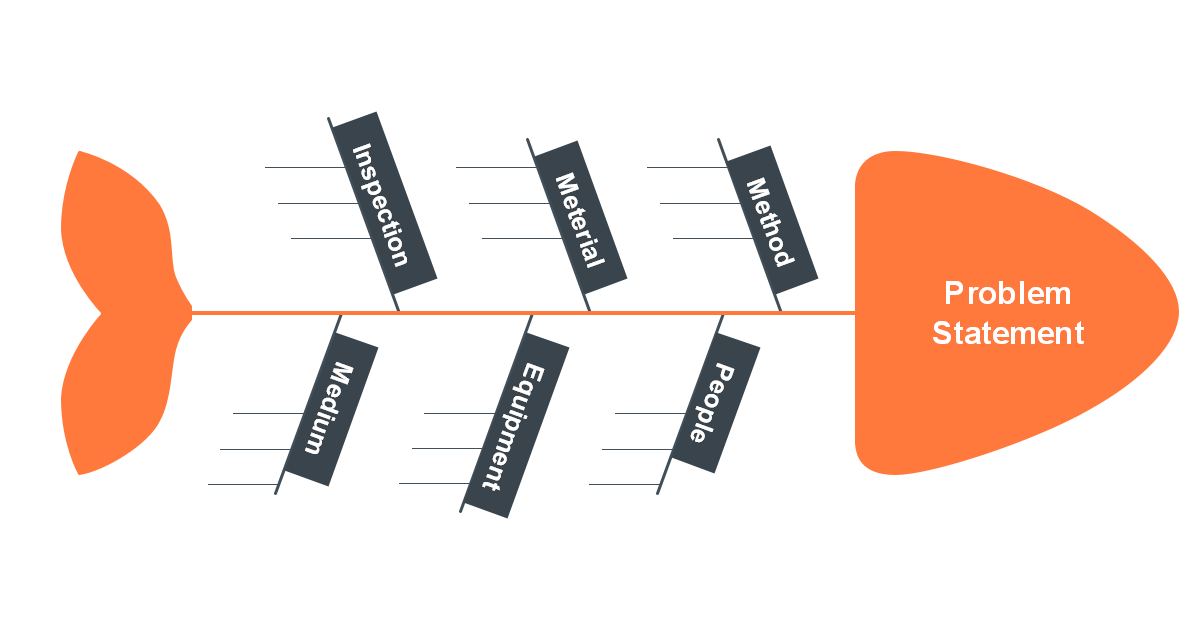 Using a fishbone diagram as a starting point for the root cause analysis is a simple method to get started. Visual components can be used to represent the problem, the categories of reasons that contributed to it, and the causes that contributed to those causes. The arrows in the diagram demonstrate the causal connection between the various parts and how they relate to the problematic occurrence. Fishbone diagrams are adaptable problem-solving tools that can be applied in any field or setting.
3. Production Process Fishbone Diagram Template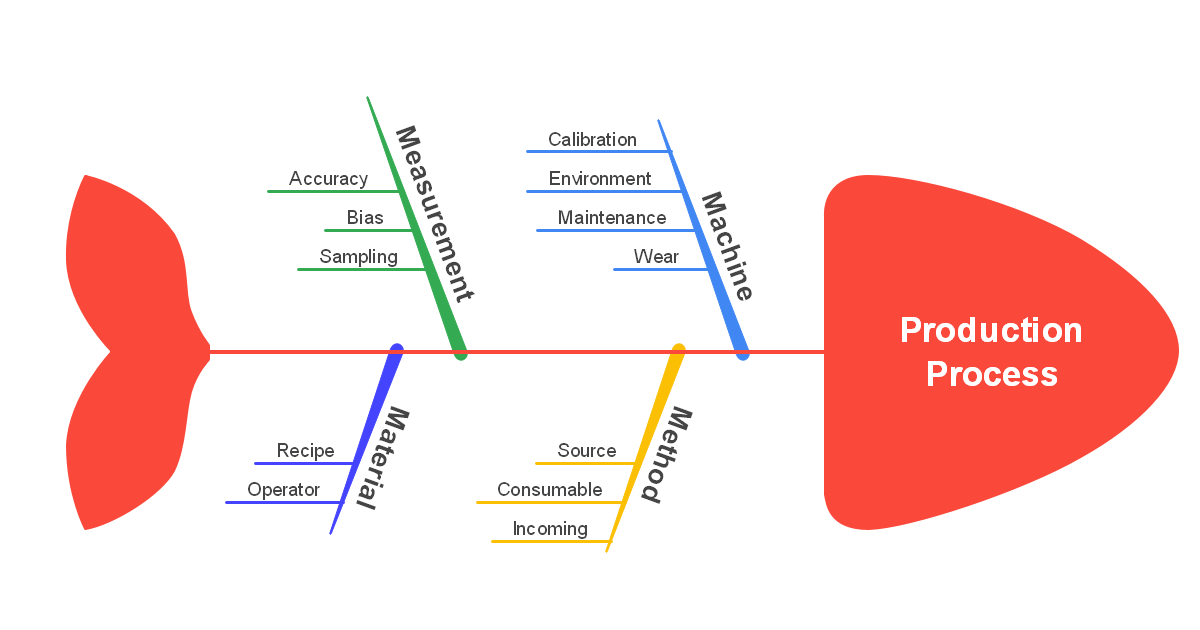 This template represents an assembly line production process as consisting of many kinds of functions and steps. On the diagram, every component has been placed where it should be according to the instructions.