Adidas Segmentation, Targeting, and Positioning
Let's see Adidas segmentation, targeting, and positioning and find out how Adidas is still at the top of its game even with much market competition.
Discover More Helpful Information!
Welcome to EdrawMind!
Unleash your creativity and enhance productivity with our intuitive mind mapping software.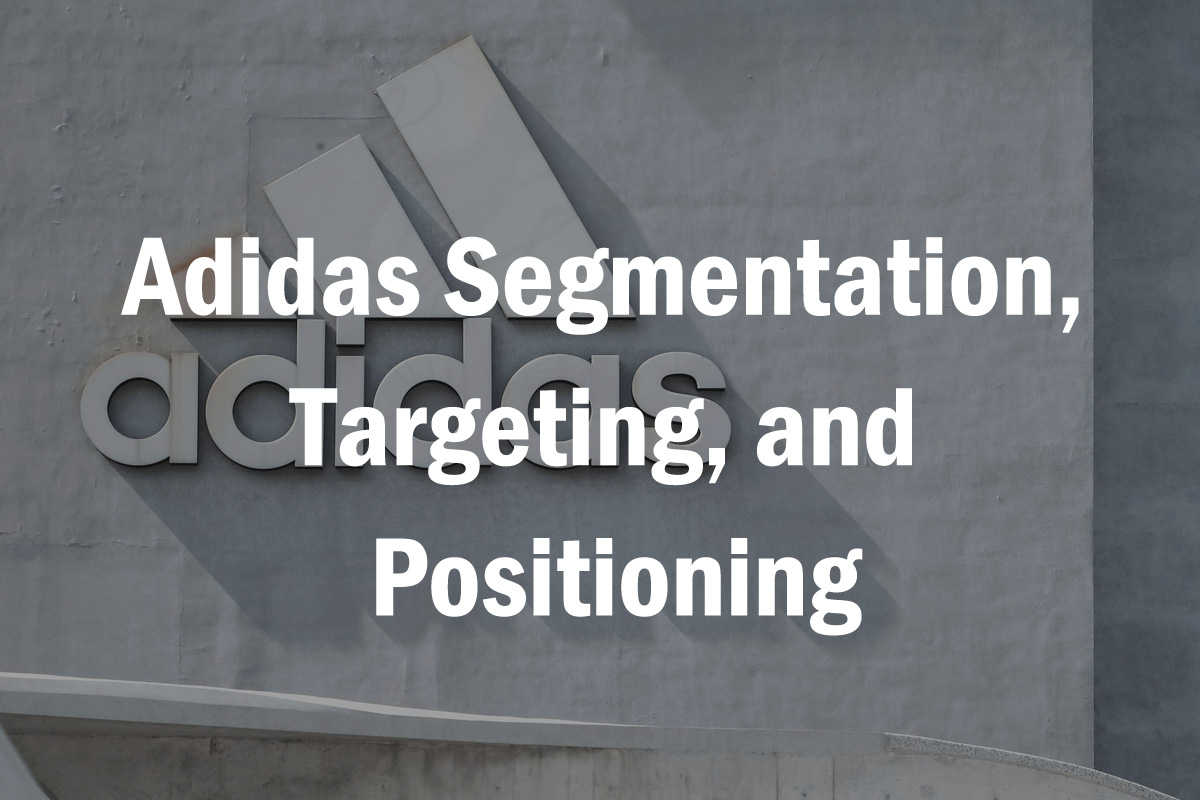 1. Introduction
Adidas is a worldwide firm that develops and manufactures shoes, clothes, and accessories. It was founded and is based in Germany. Many people appreciate Adidas since they sell a variety of goods such as men's and women's apparel, footwear, and collectibles. Adidas' advantages and services include constant attempts to improve the brand to keep its position in a competitive market by increasing quality, appearance, and designs to meet customer requirements.
Adidas is a multinational organization that specializes in being innovative to attract more customers and meet its sales goals. The goal of this research is to teach you how Adidas segments, targets, and positions their market, as well as how their new and better goods are being received by their targeted customers.
2.Market Segmentation of Adidas
Adidas separates its market into multiple categories depending on different consumers' choices and likings. Market segmentation can be separated into different segments of consumers depending on demographic segmentation, geographic segmentation, psychographic segmentation, or behavioral segmentation criteria. They may require a different product altogether or have a marketing mix of perks or benefit from the items they buy. It also allows for a more accurate determination of market opportunities, as well as the examination of market gaps. Adidas Originals offers limited-edition daily ware and cultural fashion apparel and footwear that are typically more colorful but less athletic in appearance, whereas the standard Adidas caters to individuals who want to participate in sports.
Customers with a better social position are more likely to buy Adidas items that are more expensive. Customers with a lower social position have the option of purchasing things that are more inexpensive to them. Customers who enjoy sports are more likely to purchase sporting goods from Adidas, while customers who do not enjoy sports are more likely to purchase things from Nike. Customers that appreciate street-styled apparel would most likely purchase their desired items from Adidas Originals or Style, as they share similar interests. This occurs because they have similar behavioral patterns and may relate to one another.
Adidas offers clothing, jewelry, and footwear for both men and women to cater to a larger variety of age and gender groups and hence attract more customers. Adidas will be able to strengthen its capacity to customize products or services to the specific needs of particular market segments, as well as the organization's ability to compete successfully and financially, perhaps avoiding powerful competition.
EdrawMind Apps
12 structures & 33 themes & 700+ cliparts
Support Win, Mac, Linux, Android, iOS
Advanced import & export options
On-premises software for business
Enterprise-level data security
EdrawMind Online
12 structures & 33 themes & 700+ cliparts
Access diagrams anywhere, anytime
Team management & Project management
3. Targeting of Adidas
Adidas aims to appeal to current categories of consumers that enjoy and are passionate about health and fitness sports, as well as those who have been loyal to the company from its inception. They are aimed towards athletes or young individuals who enjoy sports between the ages of 20 and 30. Adidas is focusing on 13-18-year-old athletes because they feel they are the future generation of athletes who will develop the brand and are the most important customer segment. Nevertheless, the company is also very famous for those aged 40 to 65. Because of the amazing high-end quality and brand awareness and recognition of Adidas items, they are frequently more expensive.
As a result, they cater to people belonging to mostly upper-middle-class and high-end clientele. Mobile phones have brought several new lifestyle goods to Adidas originals' target market in recent years, benefiting the company by expanding its client base. Adidas also caters to a smaller segment of clients who are not into athletics but buy shoes or apparel as a statement fashion piece and are between the ages of 15 and 25 years old. Adidas can't connect with all clients in such a wide and diversified market because if they try to reach out to everyone, their message will be muddled, and they will not be able to please any customers.
4. Positioning of Adidas
Positioning is a wonderful marketing approach that allows a company to highlight its benefits and establish a picture of the firm's services in the minds of customers. Adidas is very concerned about its clients, which is why diversity, honesty, performance, and enthusiasm are among the company's key principles. Adidas presents itself as a major sportswear brand and attempts to build its reputation by creating and selling qualified items, providing swift service, and having a lengthy history.
The business views itself as its brand for those who aspire to be great football players, athletes, and so on. This method leads people to assume that wearing Adidas items is one of the keys to winning. That is why the majority of this company's advertisements are uplifting and inspiring. Adidas is one of the companies that set standards for the rest of the market because it never stops working on the quality and distinctiveness of its products, and it seeks to delight its clients with rapid, attentive, and peppy service.
5. Mind Map
Market segmentation is the division of large marketplaces into groups with comparable requirements and desires. The goal of segmentation is to obtain a deep understanding of the consumer, establish a competitive edge, and then better serve the client's requirements and wishes. Adidas employs user and benefit-based positioning methods to build a distinct image in the minds of potential customers. Adidas can keep its brand identity by stressing the value of high-quality items from a well-known brand. The following is a breakdown of the portfolio.
6. Key Takeaways
In conclusion, Adidas produces high-quality, long-lasting goods. One of the most significant aspects of Adidas' marketing strategy is market segmentation, targeting, and positioning. Adidas' tagline, "Nothing is ever impossible," reinforces the brand's ideology. I think that with continued hard work and perseverance, Adidas will probably achieve and soar to new heights and become the world's top sports brand. "With brands developed on a commitment for sports and a sporty culture, the Adidas Group aspires to be the global leader in the sporting goods sector.
Adidas is dedicated to improving our competitive position by consistently enhancing our brands and goods. After studying their clients' purchasing processes, they discovered that the immersive experience, as well as the availability, accessibility, and variety of product offers, play a critical part in a successful distribution strategy. They made the pieces available to private Label shops to increase their distribution chain. You can make the mind map just like this with EdrawMind's pre-made template that will help you make the diagram in less than 5 minutes. You also have a lot of options to choose from their pre-made template options and mind map diagrams.
7. References