Nestlé Market Segmentation, Targeting, and Positioning
Discover Nestlé's market segmentation and how the brand is based on age, gender, income, and educational attainment.
Discover More Helpful Information!
Welcome to EdrawMind!
Unleash your creativity and enhance productivity with our intuitive mind mapping software.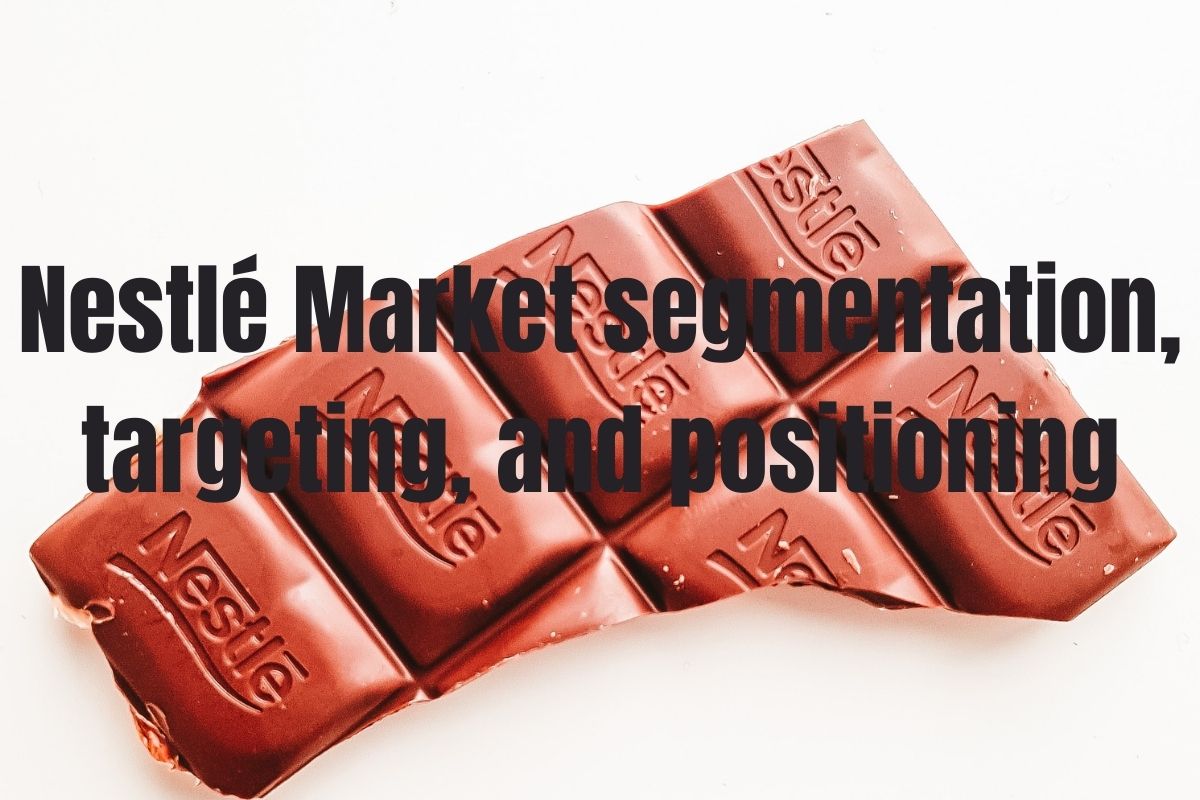 1. Introduction
Nestlé has been one of the world's largest food and beverage companies, established in 1867 in Switzerland by Henri Nestlé, a pharmacist. Nestlé has 447 factories in 194 countries, employing 3,39,000 people. Nestlé's primary objective is "good food, good life." As time passed, the company began to manufacture various products such as chocolates, cereal grains, coffee, frozen food, mineral water, and cosmetics, among others. Nestlé's core objective is to provide excellent quality goods that make people happy and healthier all around the globe, as stated in the company's mission statement.
Food processing is one of the most prominent and active industries in the world at any given moment. Nestlé is one of the industry's largest and most powerful corporations. It was started in 1866 to produce breakthrough newborn food. In the years thereafter, the firm has expanded into the manufacturing of a variety of additional foods. Today, Nestlé has over 2000 products that are sold in over 187 countries throughout the world. Nestlé's success was affected by several things. Market segmentation and positioning strategies have such a place and a function among them. So, let's go further into the techniques that have led to Nestlé's achievement.
2. Market Segmentation of Nestlé
Market segmentation refers to the group of individuals who have common intentions toward a specific brand; market segmentation can be classified into three types: mass marketing, one-to-one marketing, and niche marketing. In mass marketing, all customers are treated the same, resulting in lower user satisfaction; one-to-one marketing bargains with an individual, which is not profitable; and niche marketing focuses on small niche manufacturing areas.
Age, gender, income, and education are some of the demographics used in marketing segmentation. Geographical information on cultures and countries. Attitudes, knowledge, and awareness, as well as goals and needs, are all psychological factors.
Market segmentation-strategies are based on the following four things:
Behavioral
Demographic
Geographical
Psychographic difference
GEOGRAPHICAL
Nature: The Nescafe ice market in Singapore has been categorized based on whether the weather is warm, cold, or hot. They also take into account the country region, the rural area, and the global region. The nestling is capable of detecting variations in requirements and wants to be based on location.
DEMOGRAPHIC
Nestlé's client segmentation is based on age, gender, income, and educational attainment. Nestlé never provides the same product to people of various ages. It provides milo for youngsters and coffee for adults, for example. Nestlé creates items that save cash, and even the average person can buy them since they are produced in tiny amounts so that everyone can afford them. Nestlé also makes its products depending on the jobs of its customers.
PSYCHOGRAPHIC
Nestlé divides its goods into categories depending on personality and lifestyle. Nestlé Kit Kat, for instance, is for those that want to experience real chocolate, whereas Nescafe 3 in 1 is for someone who doesn't have time for breakfast.
BEHAVIORAL
Nestlé's behavioral segmentation is mostly focused on a customer's knowledge, understanding, and attitude.
3. Targeting of Nestlé
At around this stage, segmentation is driven by consumer criteria that are both relevant and important. Next, we move on to target; targeting is similar to selection; now that we've identified our clients through segmentation, we'll target them for success. Now that we've examined the market, our strengths, and our rivals, we'll have a better notion of what they're excellent at. We'll strive to service segments with comparable requirements and wants to ours in the hopes of creating happy and loyal consumers who will be lucrative for our firm.
DIFFERENTIATED MARKETING:
Nestlé uses a differentiation strategy to deliver various goods to distinct segments based on age, profession, seasons, weather, gender, and other factors. For example, Nescafe 3 in 1 is good for individuals who are pressed for time, Koko Krunch cereal is good for those who wish to taste real chocolate, and so on.
CONCENTRATED MARKETING:
Nestlé has made a solid market price through concentrated marketing, owing to its in-depth understanding of its clients. Nestlé is a company that specializes in producing infant meals.
4. Positioning of Nestlé
It's all about identification and where the company's position in the market and the eyes of the consumers is, and once we understand where we all are, we can figure out where we would like to go. This is a marketplace with a lot of responsibility. It entails the whole marketing mix.
Differentiation of products:
Nestlé provides a variety of goods for target clients, including around 25 variants of Nido for youngsters, as well as cereals and lactogen 1 and 3 for infant newborns.
Channel Differentiation:
Nestlé sells its products through professional salespeople and secure transportation, ensuring that its products are easily accessible to customers.
Differentiation of Image
Customers can quickly recognize the Nestlé emblem since it is radically distinct from that of other companies and competitors.
Differentiation in service
The Nestlé corporation provides 24-hour support lines so that clients may readily reach out to them with difficulties or questions.
EdrawMind Apps
12 structures & 33 themes & 700+ cliparts
Support Win, Mac, Linux, Android, iOS
Advanced import & export options
On-premises software for business
Enterprise-level data security
EdrawMind Online
12 structures & 33 themes & 700+ cliparts
Access diagrams anywhere, anytime
Team management & Project management
5. Table of Nestlé Market Segmentation, Targeting, and Positioning
Type of segmentation

Segmentation criteria

Nestlé target segment

 

Geographic

Region

Globally

Density

Urban and rural areas

 

Demographic

Age

Newborn – 45

Gender

Infants, Adults and Old age

Life-cycle stage

Childhood, adulthood, and old age

Income

Middle class

Based on

Customers' knowledge, understanding, and experiences.

Behavioral

Degree of loyalty

Loyal customers

Benefits sought

Cost benefits, time efficiency

Personality

Easygoing & careless

User status

Potential and regular fast food eaters

Psychographic

Social class

Lower, working, and middle classes

Lifestyle

Personality and lifestyle
6. Mind Map of Nestlé Market Segmentation, Targeting, and Positioning
Nestlé, being one of the world's major food manufacturing corporations, has a remarkable product selection. The company's goods are known for their exceptional quality and almost always include a distinctive characteristic that helps them distinguish out from other options on the market. Nestlé's goods are sold in more than 187 countries throughout the world. The corporation has a significant effect on the global market. Nestlé went to great lengths to ensure that its goods were available in as many areas as possible, allowing it to reach a wider audience. Europe accounts for the majority of the company's sales and profits.
There is a mind map about Nestlé market segmentation, targeting, and positioning
7. Key Takeaways
Nestlé has maintained its loyalty throughout time by its quality goods and stayed at the top end of the market by its quality products and knowledgeable and exceptional service, even though advancements in consumer food items have resulted in significant changes in their eating habits. Nestlé is one of the largest and most well-known food-processing enterprises in the world. Nestlé has a disproportionately large effect on the industry due to the large number of brands it owns. Nestlé was capable of developing a successful positioning strategy by considering all of its strong points. The firm's positioning strategy is based on the competition.
To stay at the top of the game, having a mind map can help a lot. Just like big companies like Nestlé, which have their own Mind map for market segmentation, everyone should have one for their startups and companies too. Making a mind map has never been so easy with EdrawMind, as it offers pre-built templates for you to choose and edit according to your preference.
8. References