Delta Airlines Mission and Vision Statement Analysis
Delta Airlines' mission and vision statement analysis illustrate a solid foundation for Delta's culture. Check out EdrawMind's analysis as we break down Delta Airlines' mission and vision statement.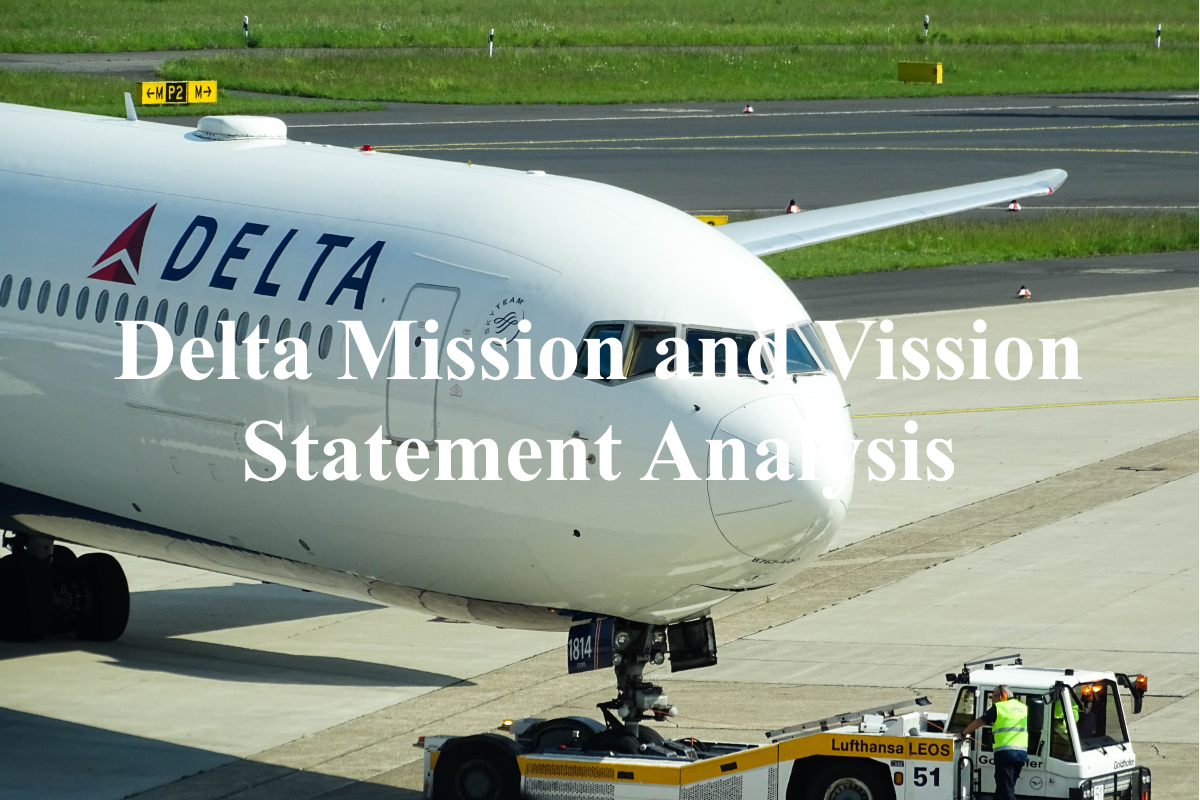 Introduction
Delta Airlines is one of the most famous American and the world's oldest and second-largest airline companies that also goes by the name Delta. The company's headquarters are situated in Atlanta, Georgia. The airlines have a massive operational zone, working in 52 countries and providing services with over 5000 flights daily. This airline has around nine hubs, and the Atlanta hub is the largest considering the number of passengers.
Delta airlines started its journey with the world's first aerial crop-dusting instance, Huff Daland Dusters, Inc. This big company was founded in 1925, on the 2nd of March, in Macon, Georgia. Later, they shifted from there to Monroe, Louisiana, in the summer of the same year. The company flew a Huff-Daland Duster to get rid of the cotton infestation of the boll weevil. Back then, C. E. Woolman was the general manager of the company. Woolman gathered all the local shareholders of the company and acquired the company's assets. He became the first CEO of Delta Airlines, incorporated on the 3rd of December 1928, and had its name because the company was based in the Mississippi Delta region.
This article will discuss Delta Airlines Mission and Vision Statement Analysis while explaining the core values in detail. We will also help you create a Delta Airlines mind map using EdrawMind that will put all such information more creatively so the students will retain this information and also get some ground to brainstorm different ideas.
Mission Statement of Delta Airlines
When it comes to the mission statement of Delta Airlines, they have done a great job. Its mission statement is "Connect the World. Reflect on the World. Respect the World. Our purpose is beyond flight." The primary purpose of this brand is to connect with different people and show them respect as their passengers. Moreover, they believe it is not just a mere service that they are providing. Instead, they are providing much more.
Connect the World
Connecting people worldwide is a critical and challenging job. People travel from one corner of the globe to another, and enabling them to do that is quite a significant responsibility.
Reflect the World
This company is also conscious of the growing pollution index of our universe. It is impossible to stop providing flight services for an airline company. However, they have decided to take measures that will help them to cause lower carbon emissions and other waste products in the environment.
Respect the World
In a time when internationally countries are burning in the fire of racism and targeted hate, there should be a few who should always stay neutral. So, that is what delta airlines do because they know that they are working in a public sector where their main motto is to look after their clients and fulfill their wishes, so respecting these clients no matter what their origin falls under their ethics as well. They show respect to everyone and do not portray any partial behavior. It is not just their clients for whom they follow diversity, but they are also very conscious about their equality for their workers. Thus, they thrive to provide a work environment that ensures significance to diversity and equality among their crew.
Going Beyond Flight
Delta Airlines assures the public that the only sector they focus on is not just their flight services. Instead, they are trying to provide everyone an equal footing and a safe zone where they will receive equal treatment from all. They are very fierce about their goal of making their company pursue diversity and equity.
Vision Statement of Delta Airlines
Like any other reputed brand, this airline also has a vision statement to which it wants to stick to achieve its goals. The vision statement of Delta Airlines is "To be the World's Most Trusted Airlines."
World's most trusted
When you try to be the most trusted company, globally, from any particular sector, you need to take on a massive amount of responsibility and stand on everyone's expectations. The world will only trust you when you give them a reason to trust you. So, keeping that in mind, Delta airlines works very hard to listen to all of their clients and crew members while trying to sort out everyone's grievances and take responsibility for anything and everything that might go wrong while dealing with so many customers.
Most trusted airlines
As one of the world's most trusted airlines, thousands of daily or occasional passengers depend greatly on this airline. Hence, the company tries to make everything perfect as well, which results in the hard work everyone provides that allows them to stay where they are right now with their reputation and fame. Passengers, and crew members, can trust this airline blindly because it will always follow its vision statement.
Core Value of Delta Airlines
Similar to this highly reputed company's mission and vision statements, the core values of Delta Airlines also help them to provide top-notch services to their customers. Their core values include:
Honesty
Delta Airlines believe that telling the truth in every situation is always the best option. Hence, they put in the effort and follow that.
Integrity
The airline crew believes that staying true to one's moral principles is always appreciated.
Respect
They work hard and always respect each client without showing partial behavior to anyone. Apart from their clients, they respect workers of varied ethnicity and racial background.
Perseverance
Delta Airlines serves in the public sector, where facing hardships while dealing with clients is a regular affair, yet having patience is a sign of a strong mentality.
Servant Leadership
They believe in caring for everyone and providing the best services.
Delta Airlines Mission & Vision Statement Analysis Mind Map
Students and researchers always look for an easy way to master a topic. If they conduct a detailed analysis of Delta Airlines' mission and vision statement, they will find that creating a mind map is more effective than going ahead in a traditional way. We have created a mind map using EdrawMind, illustrating all the important mission and vision statements of Delta Airlines. Here is an example of it:

View, edit, and download this template in EdrawMind >>
Mission
Connect the World
Reflect the World
Respect the World
Going Beyond Flight
Vision
World's most trusted
Most trusted airlines
Core values
Honesty
Integrity
Respect
Perseverance
Servant Leadership
EdrawMind Apps
12 structures & 33 themes & 700+ cliparts
Support Win, Mac, Linux, Android, iOS
Advanced import & export options
On-premises software for business
Enterprise-level data security
EdrawMind Online
12 structures & 33 themes & 700+ cliparts
Access diagrams anywhere, anytime
Team management & Project management
Key Takeaways
Delta Airlines maintained its position as one of the largest airlines. However, none can say that they did so without any valid reasons. They have all the reasons to be at the top because this company serves the public while strictly sticking to its mission and vision statements while faithfully believing in its core values. Today, Delta Airlines expanded its operation and has become more significant in the market than it used to be when it started. Today, they are providing many new services to their customers. They have gained power, popularity, and goodwill amongst its enormous pool of clients, and rightfully so.
As you can see, creating a mind map to analyze Delta Airlines' mission and vision statement is effective from a traditional route. Here we used EdrawMind to create this mind map. This mind map software comes with templates, themes, structures, cliparts, and more features that make it the perfect go-to tool for all those looking for a way to create effective mind maps easily. The EdrawMind Gallery comes with pre-built templates that help the students and researchers to create different and complex mission and vision statements of different companies. Download EdrawMind today and create some amazing mind maps for your academic needs.