Tesla Segmentation, Targeting, and Positioning
Tesla became the most appealing automobile firm of the twenty-first century by spearheading the global shift to electric cars by their segmentation.
Discover More Helpful Information!
Welcome to EdrawMind!
Unleash your creativity and enhance productivity with our intuitive mind mapping software.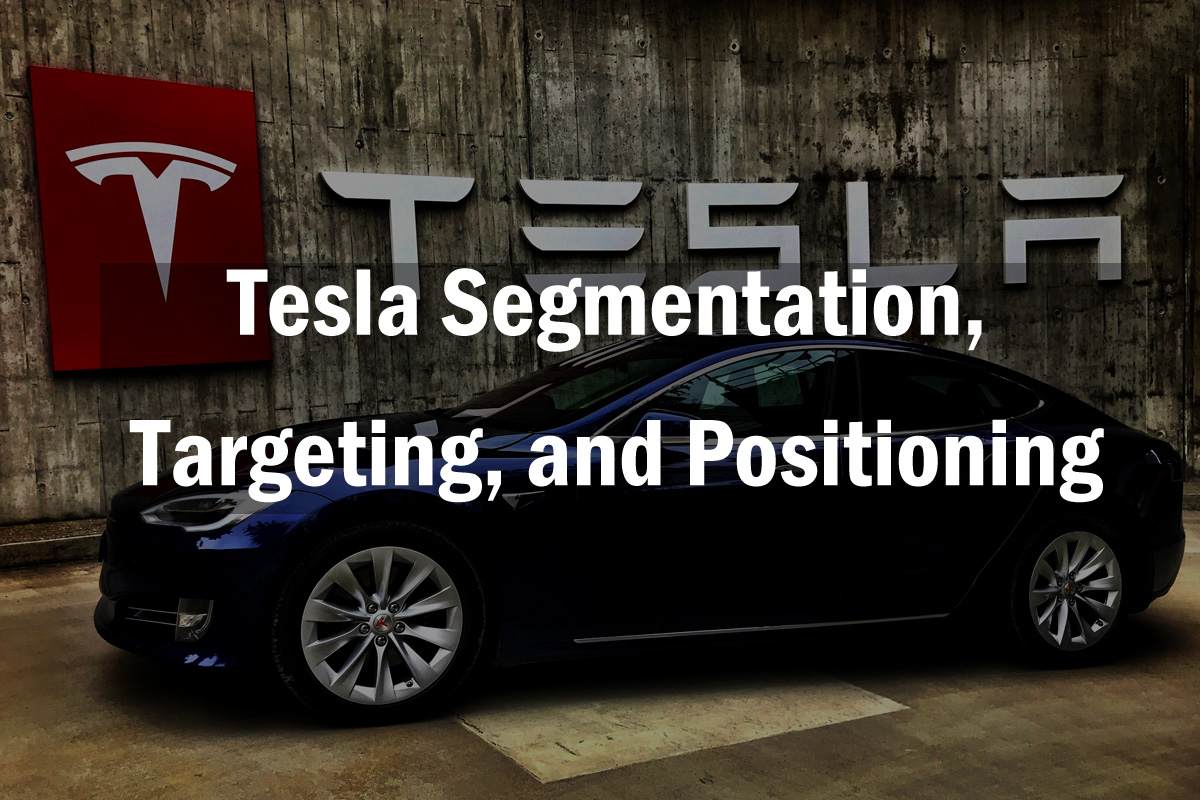 1. Introduction
Tesla segmentation, targeting, and positioning is a series of processes that entails identifying a certain population segment(s) and designing goods to meet the requirements and desires of the segment's customers (s). Tesla, Inc., which was previously known as Tesla Motors, was created in 2003 and only became successful in 2013. The company's headquarters are in Palo Alto, California, and it specializes in solar panels, lithium-ion battery energy, and electric vehicles. Elon Musk, Tesla's CEO, sees the company as a technological corporation and an independent manufacturer to make electric cars affordable to the wider populace.
People and families who are conscious of environmental concerns and the unfavorable environmental consequences of CO2 emissions make up Tesla's target market sector. Tesla successfully caters to the target consumer segment's emotional demands to feel environmentally responsible by purchasing electric cars and installing solar panels.
2. Market Segmentation of Tesla
Segmentation is the process of categorizing people into groups based on their age, social position, psychological qualities, and other factors. Targeting refers to selling items to certain groups (segments) discovered through segmentation. Positioning is the process of choosing and implementing the marketing mix that is most suited to the target client group. Mono-segment positioning is used by Tesla. As a result, the alternative fuel carmaker is aiming at those who are concerned about the negative environmental consequences of oil and gas usage.
Tesla goods are thought to be too pricey for normal people; hence the company's primary market is rich individuals and families. Simultaneously, Tesla may go from mono-segment to multi-segment posture shortly. Elon Musk described Tesla's business model in a blog article in 2006, stating that the firm makes sports cars, then uses the money to develop a more inexpensive vehicle, and then uses the money to build an even more affordable car.
Market segmentation is a type of marketing strategy that involves breaking down a bigger target market into smaller groups of customers with comparable goals and wants. Target market segmentation is a powerful tool for identifying unmet client demands. Professionals defined the characteristics of an ideal market sector as being important enough to provide revenue and sufficiently steady to ensure the segment's longevity.
3. Targeting of Tesla
Tesla's targeting segmentation approach includes behavioral and psychographic segmentation. It is aimed at dedicated and aspiring middle and upper-class customers who want and are looking for prestige, the appearance of being environmentally friendly, and the long-term cost-effectiveness of automobiles. Because Tesla Inc.'s strategic goal is to capture the mass market, the major target markets should be sectors with characteristics that are comparable to those of mass markets. And purchasers who prefer automobiles that get them from point A to point B in a cost-effective and environmentally responsible manner without requiring other specialized attributes such as comfort or beauty.
Other consumer groups inside their target market acted and valued things differently from the group above, according to their marketing segmentation and targeting technique. They were dubbed "fad users" since they would quickly follow a trendy trend or connect with stardom.
4. Positioning of Tesla
In this competitive market, the burgeoning e-car industry faces various hurdles. These difficulties include a limited driving range and increased automobile prices. Companies in this area must generate value and must find a solution to these issues. Due to limited resources, cutting-edge technology, and growing demand for sustainability, several new automotive manufacturers are attempting to enter the market. The strategic positioning of Tesla Motors is investigated in this research through an analysis of its external factors and quality enhancement.
The whole automobile industry is undergoing a technological transformation. Tesla Motors Inc. is an American automobile and energy storage company that produces, develops, and distributes premium electric vehicles. It also has an electric vehicle powertrain and battery components. Elon Musk, the CEO of Tesla Motors, has stated that the business plans to develop and introduce a budget vehicle in 2017, which will be far less expensive and smaller than prior models. Tesla's competitive advantage stems from its ability to employ current technologies more efficiently.
5. Table
Type of segmentation
Segmentation criteria
Tesla target customer segment
Vehicles: Future Consumer and Commercial
Energy storage
Solar energy systems
Geographic
Region
Asia, Europe, and America
Asia, Europe, and America
Asia, Europe, and America
Density
Urban and Rural
Urban and Rural
Urban and Rural
Demographic
Age
30+
25-65
30-65
Gender
Most males and some females
Most males and some females
Most males and some females
Occupation
Employees, professionals, manager
senior manager, executives
senior manager, professional employees executives
Income levels
High
Upper and middle and high
Upper middle and high
Behavioural
Degree of loyalty
Hard and Softcore loyal with some Switchers'
Hard and Softcore loyal with some Switchers'
Hard and Softcore loyal with some Switchers'
Benefits sought
environmentally friendly with Long-term cost-effectiveness
Long-term cost-effectiveness And environmentally friendly
Long-term cost-effectiveness And environmentally friendly
Personality
Determine and ambitious
Determine and ambitious
Determine and ambitious
Income levels
High
Upper and middle and high
Upper middle and high
User status
Non-users, potential users, new users
Non-users, potential users, new users
Non-users, potential users, new users
Psycho-graphic
Social class
Middle class & upper class
Middle class & upper class
Middle class & upper class
Lifestyle
Environmental friendly, Explorer, and aspirer
Environmental friendly, Explorer, and aspirer
Environmental friendly, Explorer, and aspirer
6. Mind Map of Tesla Market Segmentation
Tesla mostly caters to a single market. The luxury all-electric sports vehicle market, which they founded. They're now figuring out how to bring their Model X series into the mainstream market. However, it will take another couple of years to do this. And, if they can, a lot more private investment money. As a result, Tesla employs mono-segment placement. That is, they concentrate on a single part in great detail. Inside this one market segment, however, they pay particular attention to customer sub-group activity with this mind map that you can easily make in EdrawMind, which not only provides countless free templates but also give you a free hand in making your mind map from scratch with countless tools.
7. Key Takeaways
Tesla Motors Inc. is a company that creates, manufactures, and sells electric automobiles and electric vehicle components. The company's current approach is to manufacture pricey and high-end vehicles aimed towards affluent customers. Tesla Motors Inc. has to seek broad markets now that its customer and product acceptability is developing. Tesla Motors Inc. has to offer premium items for rich people since it uses innovative technologies in the vehicle sector.
We spoke about how Tesla spends a lot of money on marketing segmentation and targeting to keep each pillar of their business plan informed and updated. We suggested that, rather than cost-based pricing, Tesla uses a data-driven marketing segmentation and targeting method to establish a prestige pricing strategy based on psychological and monetary value drivers. The evident inference of this piece is that Tesla is now dealing with the major business model and operational challenges. Their pricing, segmentation, and targeting strategies are no longer sufficient to address these concerns. You can also make one just like this within 5 minutes or even less with the help of EdrawMind. They have countless options for you to choose from their gallery and edit accordingly, and it's even beginner and user free.
EdrawMind Apps
12 structures & 33 themes & 700+ cliparts
Support Win, Mac, Linux, Android, iOS
Advanced import & export options
On-premises software for business
Enterprise-level data security
EdrawMind Online
12 structures & 33 themes & 700+ cliparts
Access diagrams anywhere, anytime
Team management & Project management
8. References