Pros and Cons List Template
A pros and cons list is a useful and easy-to-understand tool for guiding objective decision-making.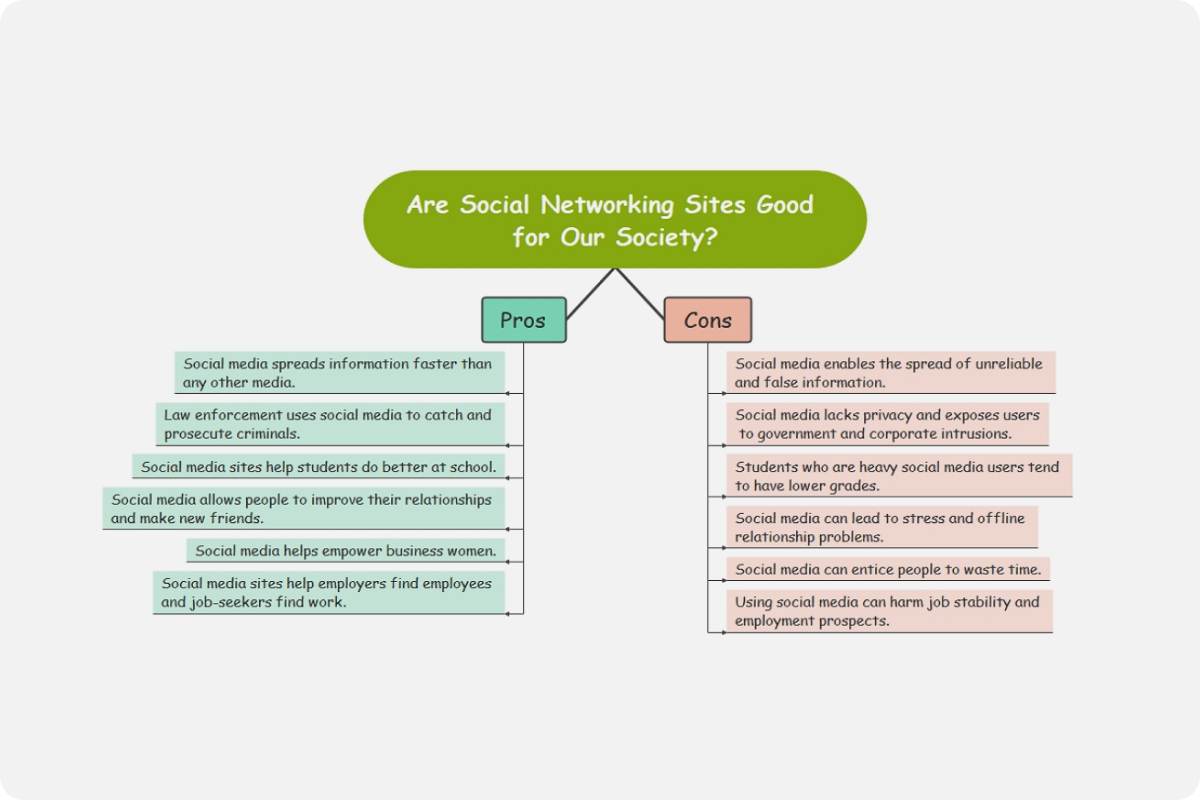 More Pros and Cons List Templates
About the Pros and Cons list template
What is a pros and cons list?
A pros and cons list is an easy-to-understand tool to assist with decision-making regarding understanding both sides of a particular argument. The Pros are listed in support of the decision and how it would be beneficial and advantageous, whereas the Cons are listed as proof for why the action or decision would not be helpful or favorable.
When you have both sides of an argument backed with the implications of the decision, it becomes easier to assess whether the risk or decision is worth it or not. If you desire to be more objective with your list, weigh up or measure corresponding pros and cons. This will allow you to make a confident decision, backed up with appropriate concerns for the counter-argument, and enough for your decision to be made.
A pros and cons list also helps you bring enough clarity around the decision or the argument for it. Transparency of this sort is a great tool to get everyone on board in understanding what led you to the decision. It also helps you show that your decision was made without bias or preference, but it was made considering the full extent of the advantages and disadvantages.
Why use a pros and cons list?
Since a pros and cons list gives you more insight and perspective into both sides of an argument, it can help you gain a deeper understanding of the people/areas or processes the decision will affect. This is great for businesses in strategizing before actioning. It can also help you highlight where you may have gaps in your knowledge and find out which areas would be beneficial for you to do more research before making a decision.
How do you create a pros and cons list?
Start with brainstorming and ideation. List and think of all the ideas that come to you without shutting them down for any implications they may have. After you've generated the ideas you want to follow through on, you should reorder them according to which you think are the best or should have the highest priority. Create a diverse team that will offer varied perspectives, as an echo chamber will not help in terms of bias with your decision-making. Share your ideas using Google docs or any useful website templates and collaboration tools that allow people to give honest and valuable feedback and insight.
Why should I use pro and cons list templates?
The templates are set up visually to help you weigh your pros and cons against each other. They can be presented in a number of ways, such as bullet-point lists, visual blocked lists, spreadsheets, and more. These templates allow you to add in your for and against lists and display them in a visual format that makes sense.
Examples of Pros and Cons Lists
Pros and Cons Lists example 1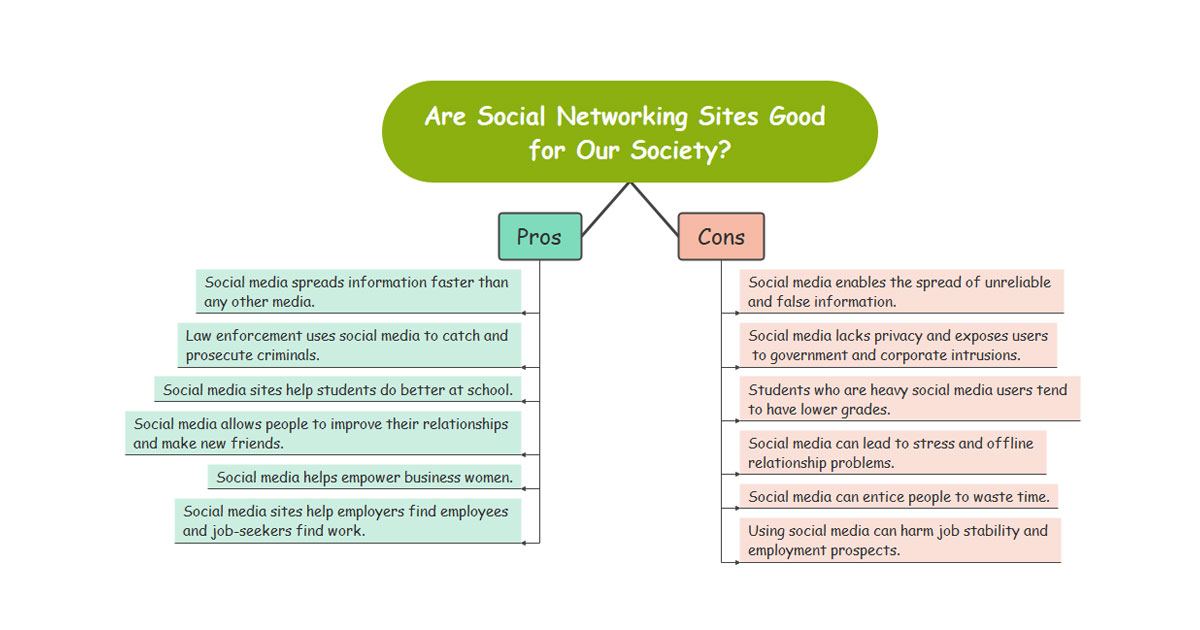 Pros and Cons Lists example 2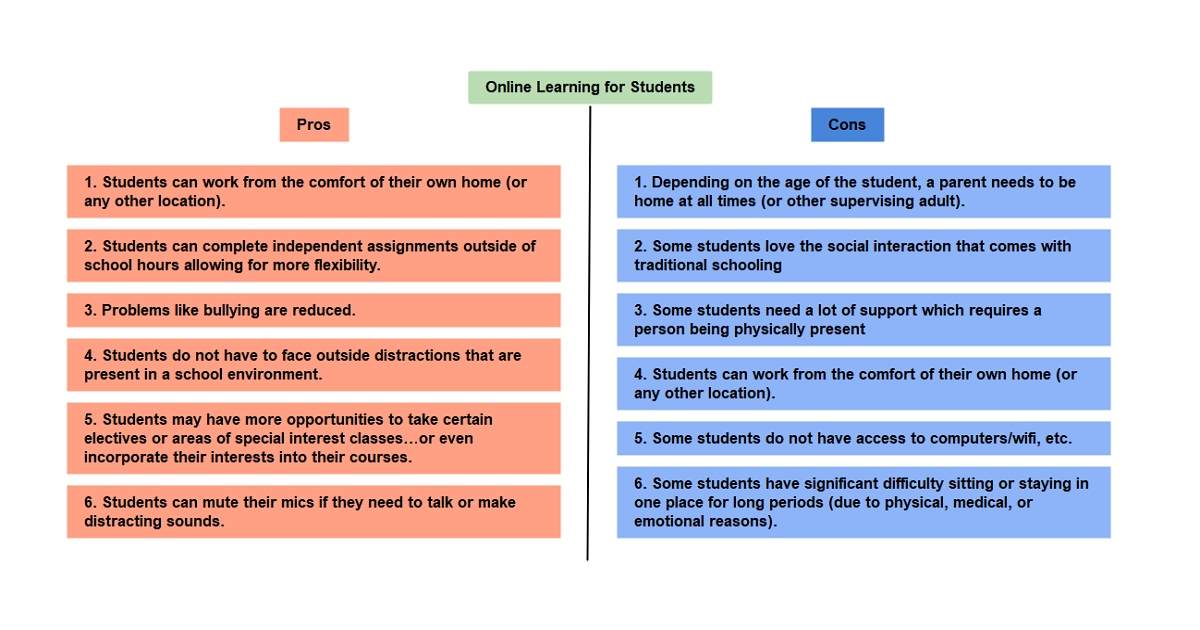 Pros and Cons Lists example 3
Here's an example of how the pros and cons template is useful to your decision-making.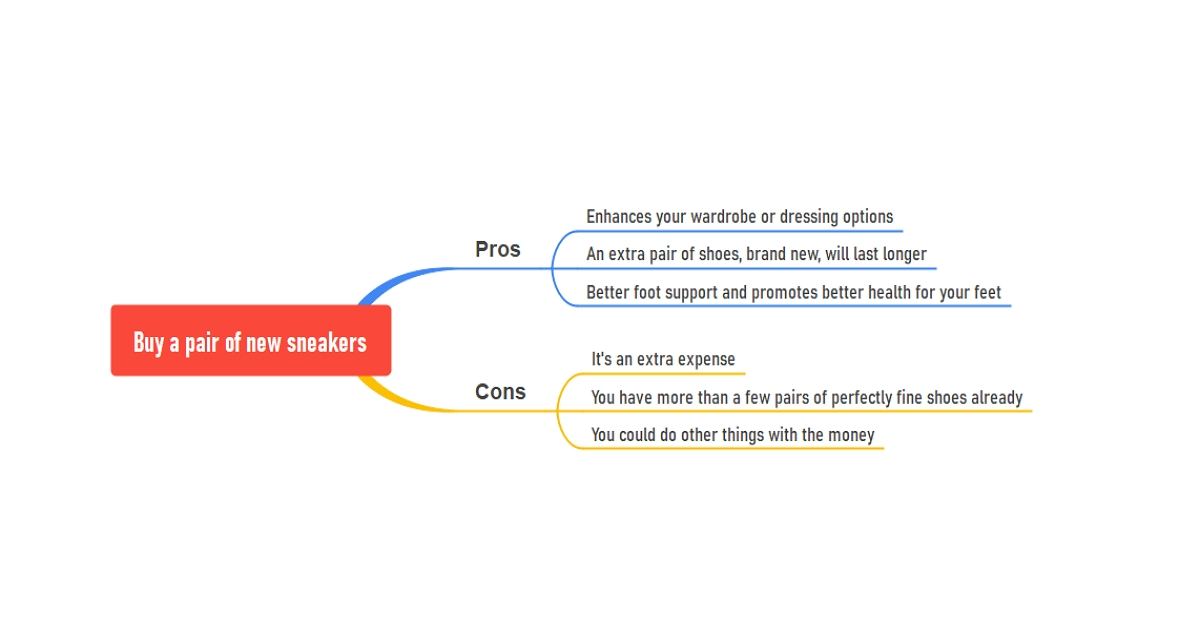 The scenario is buying yourself a pair of new sneakers that you've had your eye on.
Pros:
Enhances your wardrobe/dressing options
An extra pair of shoes, brand new, will last longer
Better foot support and promotes better health for your feet
Cons:
It's an extra expense
You have more than a few pairs of perfectly fine shoes already
You could do other things with the money
As you can see, these pros and cons give the person an opportunity to think about whether or not getting a new pair of shoes would be feasible for them, and if the cons outweigh the pros or vice versa.
Why EdrawMind?
EdrawMind is a full-featured collaborative mind mapping and brainstorming tool. It is convenient and helpful for you to use EdrawMind to sort out your thoughts, visualize ideas, take notes, plan projects and more importantly, find solutions to problems.
Users are allowed to insert different kinds of objects into topics and
mind maps
in EdrawMind, including relationship line, boundary, callout, summary, mark, clip art, picture, hyperlink, attachment, note, comment, and tag. EdrawMind offers you a simple way to create mind maps on
Windows
,
macOS
, and
Linux
. Download the desktop version and try the free online version now!
EdrawMind Apps
12 structures & 33 themes & 700+ cliparts
Support Win, Mac, Linux, Android, iOS
Advanced import & export options
On-premises software for business
Enterprise-level data security
EdrawMind Online
12 structures & 33 themes & 700+ cliparts
Access diagrams anywhere, anytime
Team management & Project management