Quick Guide for EdrawMind
Looking for some help? Here you can get quick answers and step-by-step instructions on how to use EdrawMind.
EdrawMind Guide
Get Started with EdrawMind

Video Tutorial
Brainstorming
EdrawMind's AI feature makes brainstorming easy and efficient. With just a few clicks, you can generate fresh ideas and solutions based on a given topic.
To initiate the Brainstorming feature, simply select the topic you want to brainstorm and click the AI Intelligent Creation button in the floating bar. From there, select the Brainstorming option in the drop-down menu.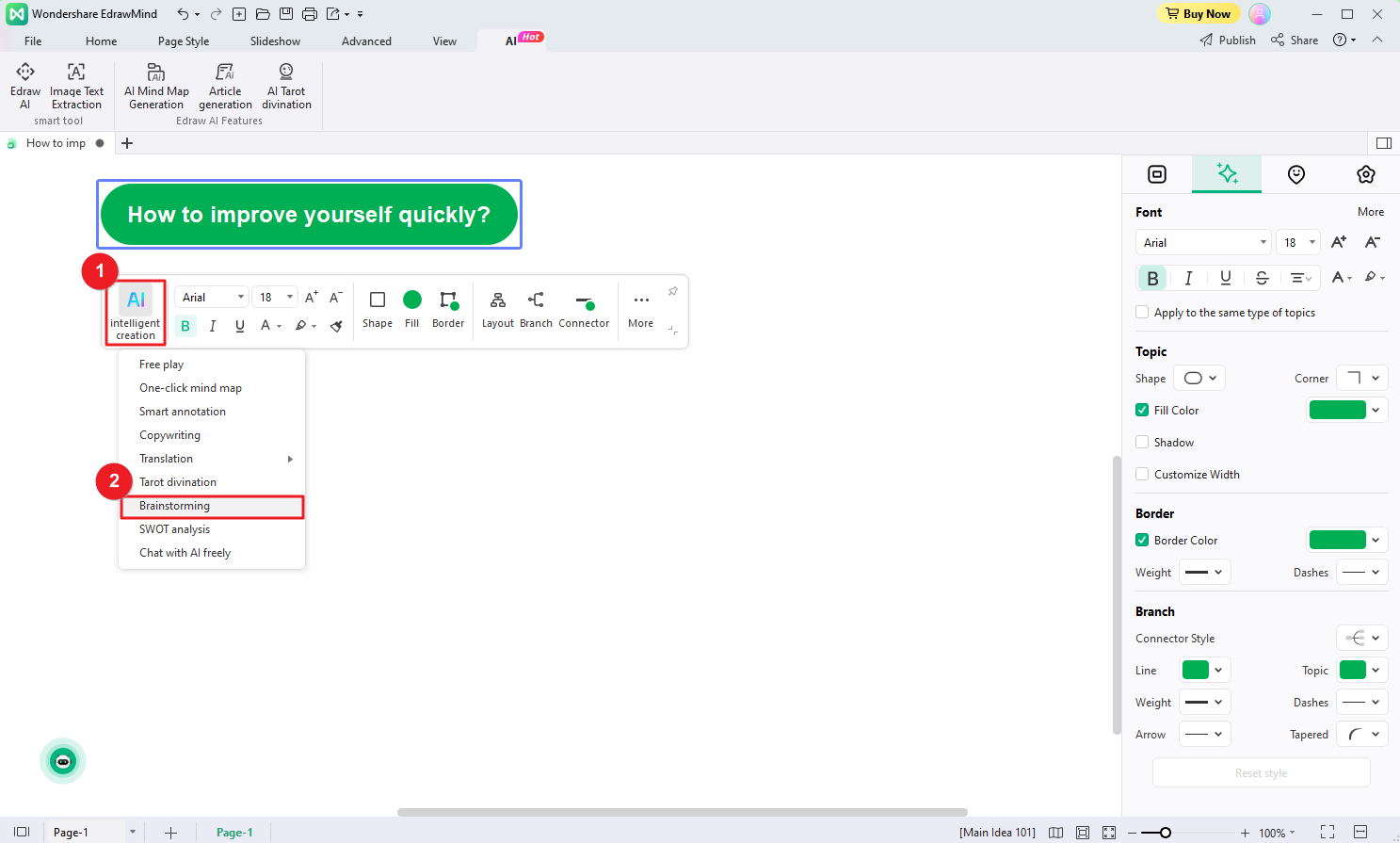 Alternatively, you can access the feature by right-clicking the target topic and selecting AI Generated Content > Brainstorming.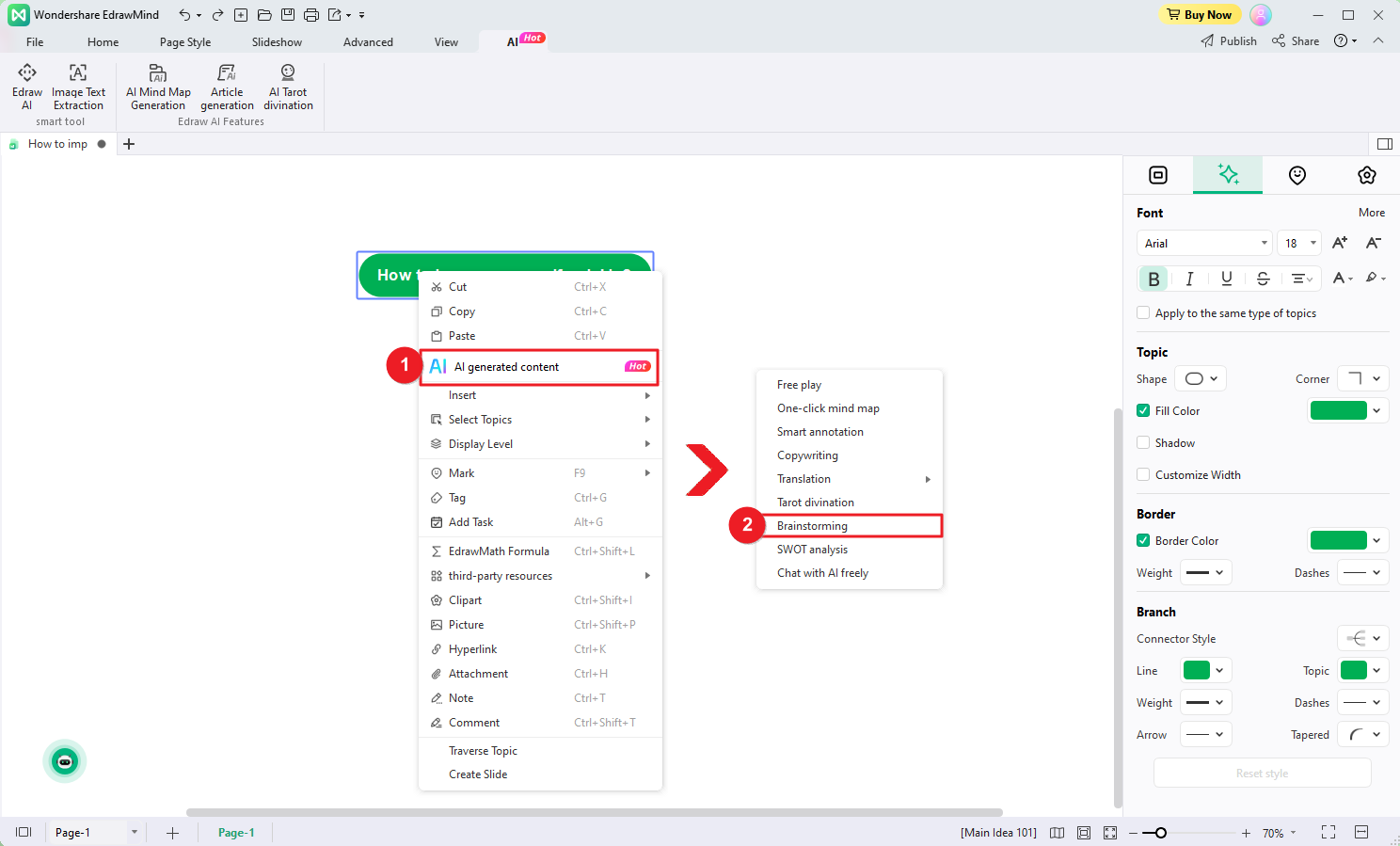 Edraw AI will then automatically generate a range of ideas and insights for you to explore.