Quick Guide for EdrawMind
Looking for some help? Here you can get quick answers and step-by-step instructions on how to use EdrawMind.
EdrawMind Guide
Get Started with EdrawMind

Video Tutorial
Smart Annotation
The Smart Annotation feature in EdrawMind utilizes AI technology to generate annotations based on a given topic. These annotations provide valuable information and insights related to the topic, helping you enhance your understanding and organization of your mind maps.
Here's how you can use the Smart Annotation feature:
Select the topic to which you want to add an annotation. Locate the AI Intelligent Creation button in the toolbar and click the Smart Annotation button.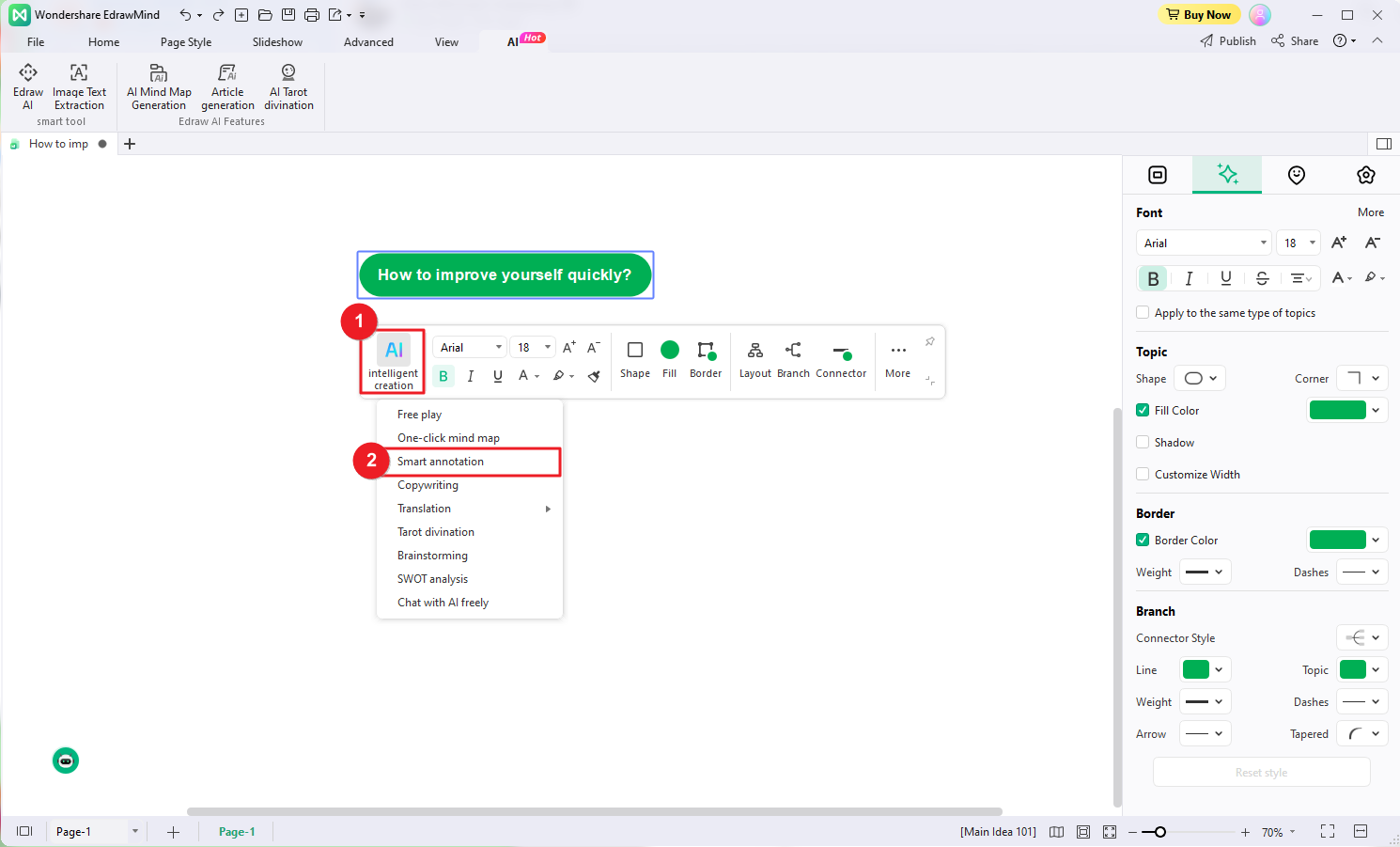 Or, you can right click the topic and choose AI Generated Content from the right-click menu. Select Smart Annotation option.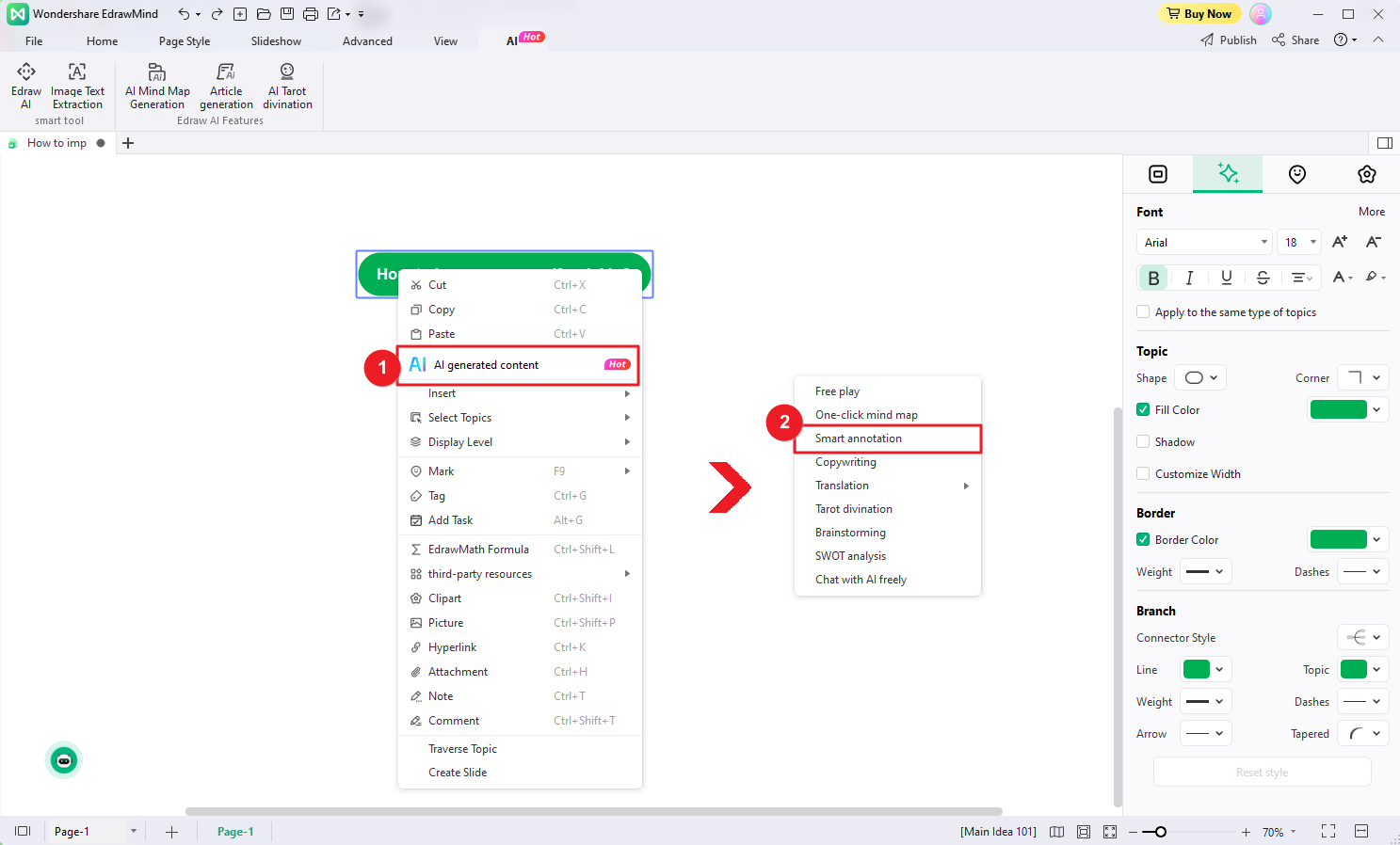 Edraw AI will analyze the selected topic and generate an annotation specifically tailored to it. Click OK to insert the annotation. The generated annotation will be displayed as a note attached to the selected topic, providing you with additional insights, explanations, or relevant details.