Quick Guide for EdrawMind
Looking for some help? Here you can get quick answers and step-by-step instructions on how to use EdrawMind.
EdrawMind Guide
Get Started with EdrawMind

Video Tutorial
OCR
OCR stands for Optical Character Recognition. It is a technology that enables computers to recognize printed or handwritten text characters and convert them into digital text that can be edited, searched, and stored in a database.
With the built-in OCR feature, you can easily recognize and extract text from images with just one click.
Click Image Text Extraction under the AI tab. The OCR window will pop up. Click Select a document to import the file you want to do OCR.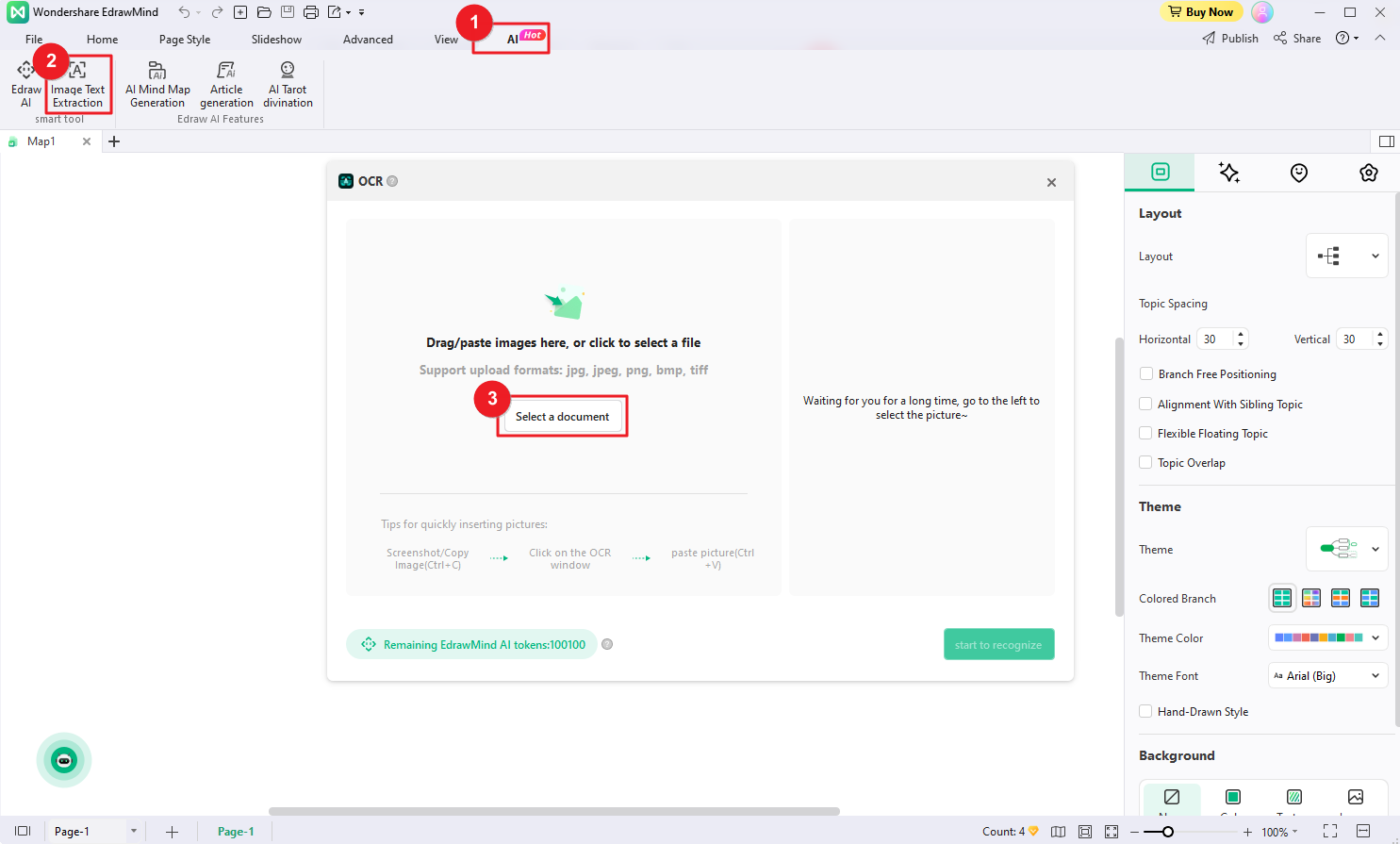 After importing the file, start to recognize the text therein.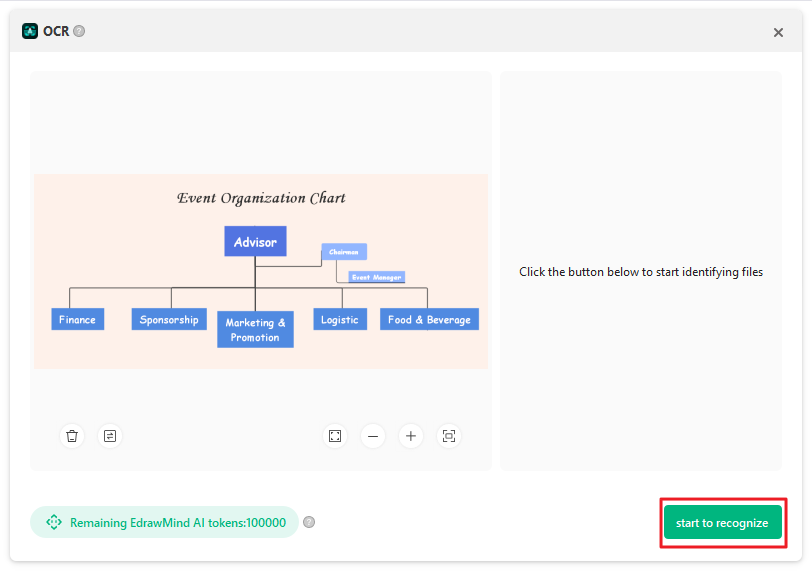 Then, you can edit the text. Each paragraph corresponds to a subtopic. Press [Tab] and [Shift + Tab] keys to increase or decrease the indent and adjust the hierarchy of the subtopics. After editing, click Insert paragraphs as subtopics to add the paragraphs as subtopics, or choose to Insert current topic to add those texts to the main topic.